When Descendants of the Sun Turn into #DOTS Bridal Photoshoot
The second quarter of 2016 had been overwhelmed by the news and shares of the Korean Drama Descendants of the Sun aka 太阳的后裔 aka 태양의 후예, male lead Song Jong Ki and female lead Song Hye-kyo. Despite the viral news, I managed to resist watching it, until a friend messaged me to discuss a collaboration to work out a Youtube video as a tribute to this drama. It had been some time since I got involved in a production (4 months?) and the urge to get working was strong. After several discussions, the project suddenly headed another way and spun off into a Descendants of the Sun -inspired bridal photoshoot, so here I am, sharing this little experience with you!
16 DOTS Episodes, 16 Iconic Moments
There were many iconic scenes from Descendants of the Sun, and it wasn't easy finding suitable (and similar) locations to re-enact the moments in the Sun-ny island of Singapore. Thank goodness for the help from different friends and supportive companies, we managed to pull through! I've chosen 16 photos from the final selection (<-Check out if you haven't seen it) depicting the 16 memorable scenes from the 16 Episodes of DOTS to share!
Presenting to you the results from the team, with Jim Koh as Captain Yoo Si-jin and Tiffany Yong (me!) as Dr Kang Mo-yeon!
Episode 1: Where Does it Hurt?
Location: Clinic | Gown: Tulle Off-Shoulder Gown, Wedding Crafters | Hair: Braided Low Bun, Reyna Hearts Makeup Artistry
This was the scene where both Captain Yoo Si-jin used his battlefield injury to get a private moment with Dr Kang Mo Yeon who has misunderstood him earlier on. He used that private moment to confirm that she was still single and her him.

Trying to get a clinical or hospital setting was one of the few challenges we faced. As the job of location scouting was split between Jim and me, this difficult task landed on Jim. I thought it would be pretty easy, as I've done filming in School of Nursing in Polytechnics before. The replies that came back were ditto. Luckily, we had a fellow actress friend who managed to pull strings and helped us get a clinic to shoot at their closing hours. 
---
Episode 2: First Movie Date
Location: The Cathay | Gown: Sweetheart Ruffled Organza Gown, Wedding Crafters | Hair: Side Braid Ponytail, Reyna Hearts Makeup Artistry
Unlike most dating couple, it was difficult for a doctor and special force soldier to go out properly in peace without disruptions. After many misses, Yoo Si-jin and Kang Mo-yeon finally made it to the cinema. Yoo Si-jin's flirtatious speech before lights-out probably made many girls' hearts flutter before things went downhill.

Unknown to many, this photo nearly didn't make it into the album. The few cinemas I approached came back with a high booking fee despite my request for a half hour time slot to take this photo. We thought of using auditoriums, but the structure of the chairs were very different. Thankfully, just 1 day before the scheduled shoot (it was going to be cancelled if they hadn't replied), the Cathay Cineplex came back with a positive reply and allowed us to use their halls (Many thanks to Charlene and team!).
---
Episode 3: Soldier Returns
Location: Paya Lebar Airbase, RSAF Open House | Gown: 2 piece Lace Corset with Long Tulle Skirt, LovMor | Hair: Volume Crown Casual Waves, Reyna Hearts Makeup Artistry
Dr Kang Mo-yeon was sent on a mission trip after rejecting the advances of the Director of the Hospital. She did not know that Big Boss aka Captain Yoo Si-jin was the head of the peacekeeping mission trip in Uruk. The Big Boss and his team of Special Forces walking calmly out from the Chinook helicopter and that surprised look on Kang Mo-yeon's face when she bump into the man of her dreams had become one of the most popular drama stills (and video clip) on Google when you search for "Descendants of The Sun".
Before we took this photo, there were pictures of little kids imitating this classic scene and we thought we would just do the same by taking on a deserted road. Afterall, who would have thought it is possible to take a photo in front of a chinook? Well, the Republic of Singapore Airforce made the impossible come true when they promoted their annual Open House and welcome the public to recreate that scene with Singapore's very own CH-47SD Chinook helicopter. Special thanks to the media team from the RSAF for granting us an hour advance allowance so that we could take this photo without causing any inconvenience to the massive crowd. 
As we were trying to do both a photoshoot and a video filming within that one hour allowance, JJ, the photographer was only given 15 minutes to get the shoots done. It was a demanding request as this is not a normal bridal photoshoot, it is a re-enactment, and time was needed to recreate those scenes. With space constraint (there were barricades dividing the individual aircrafts), we were unable to capture the beauty of the chinook but this has become one of my favourite DOTS photos of all times. 🙂
---
Episode 3: Salute! It's good to see you again.
Location: Little Guilin | Gown: Two Piece Lace Crop Top with Tulle Skirt, Wedding Crafters | Hair: Korean Style Loose Waves, Reyna Hearts Makeup Artistry
It was awkward for both Bigg Boss and Kang Mo-yeon as their relationship was somewhat more than friends but not yet lovers. As they salute to their National Flag, the beautiful scenery of "Uruk" and the solemn-ness of the moment had touched many audience. The "Korean salute" also became really popular Asian-wide as the way the South-Korean soldiers converse in the drama has roused the interest and curiosity of the fans.

This was what I thought to be one of the simplest shoot. I mean, it's just a salute, how difficult could it be? But JJ was adamant to find a place which has similar setting as the image. I was puzzled, the background will be not be in focus ultimately, so why the insistence? It was only after we took the photos when I realised that he wished to show that despite living in a concrete jungle, Singapore do have hill-scape if we look closely enough. Check out more variation of this iconic salute taken at Little Guilin (aka Bukit Batok Town Park), a location famous for oriental bridal shoot on AlphaSnow's DOTS inspired Shoot album.
---
Episode 4: You Want to See Me?
Location: Backyard | Gown: Sweetheart Ruffled Organza Gown, Wedding Crafters | Hair: Soft Curl Half-Up Hair , Reyna Hearts Makeup Artistry
After saving the Abu Dhabi prince from dying, the numerous misunderstandings between Captain Yoo and Dr Kang were finally resolved. This is a cute little scene where the duo felt shy and didn't know what to say to one another after so many days of cold shoulders and harsh words.

This concept shoot was included on the second round of photoshoot as JJ, the photographer like the cinematography in this scene. Separated by flying white sheets while two person is trying to reconnect, the simple scene was done beautifully. Trying to recreate this scene wasn't easy in Singapore as there weren't many scenes that has a clothesline, I should say, it wasn't easy for me. JJ is an experienced bridal photographer who has surprised me (more than once) with the different locations and the results achieved.
A little side note: Jim was tasked to get white cloth, and he spent about a hundred dollars to get white bedsheets which was a little to heavy to create that flow… -.-|| (Jim ah, why waste the money on WHITE bedsheets!)
---
Episode 4/5: First Kiss
Location: Horizon Bistronomy Alexandra | Gown: Tulle Off-Shoulder Gown, Wedding Crafters | Hair: Cascading Side Twists, Reyna Hearts Makeup Artistry
Captain Yoo violated the military law by defying his superior when handling the Abu Dhabi prince, and after the inquiry, he bumped into Dr Kang who had tried to speak up for him earlier in the day. The two had a long conversation about his ride back to camp, the movie they never managed to watch as Dr Kang drank the red wine from the bottle. When she offered Captain Yoo Si-jin the wine, he swooped down unexpectedly for a kiss.

Thanks to Korean idol dramas, many girls seem to love the idea of being kissed unexpectedly by the guy they like. This scene went viral when the episode was out. For me, I love how the moment (end of Episode 4) was taken from the window panes out in the rain. When Episode 5 begin, this intimate moment was revealed again from the inside, but we spotted a conti error! – see Big Boss' hands?
For this scene, the photographer combined the two and formed this final image. It was difficult to find a location which has the same setting (wooden cottage) as that of the Descendants of the Sun. Both Jim and I tried scouting for several locations which can give us similar vibes, but we were either rejected or told that the location is allowed to be used only if we booked their place for wedding dinner. -.-||
I was panicking about the lack of suitable location (2 days before the shoot) when I chanced upon my chef-friend –  Chris Fong's new creation (Thanks Facebook), it was then it occur to me that his French bistro Horizon Bistronomy also had the perfect setting for this shoot too! Chris gave me the green light without questions, and I was surprised by how JJ gave the photoshoot a more romantic perspective with his orange hue as compared to the original brownish tint.
---
Episode 6/7: Be Careful.
Location: Carpark | Gown: Tulle Off-Shoulder Gown, Wedding Crafters | Hair: Braided Low Bun, Reyna Hearts Makeup Artistry
Captain Yoo was sent back to Seoul when his term on the trip came to an end. An earthquake in Uruk caused a plant (building) to collapse and workers were buried in the rubbles. This brought him and his Special Force back to lead the earthquake rescue efforts. The awkward couple worked non-stop to help the injured, and this was the one short moment when Dr Kang paused to tie her shoelace, only to realised that Captain Yoo had squat down to do it for her. During this brief moment, they expressed their concern for one another before moving on to continue with the disaster relief.

This romantic shoelace scene was made into cut-outs and placed in many locations around Southeast Asia such as restaurants and tourism spots. The cutouts were even stolen in Korea. When trying to recreate this scene, I was searching for construction sites so that we were trying to stand by the photographer's principles are minimal photoshopping. But to do a bridal shoot in a construction site would look ridiculous. In the end, JJ suggested to take this scene at a carpark where we can see the city-scape.
Unfortunately (or fortunately) the weather was unstable on the photoshoot day and by the time we wanted to take this shoot, it was raining heavily and there seem no signs of stopping. We were planning to postpone this shoot when JJ suggested taking this in the rain. I was tired and hungry from the 12 hour shoot and wasn't exactly in the mood for a "Singing in the rain". But this tulle off-shoulder gown was already slightly wet from the previous picture, hence we decided to go ahead for JJ to test out the rain effect. Did I regret it?
I guess the photo speaks for itself! 🙂
---
Episode 9: Landmine, Follow My Steps
Location: Xiao Guilin | Gown: Two Piece Lace Crop Top with Tulle Skirt, Wedding Crafters | Hair: Korean Style Loose Waves, Reyna Hearts Makeup Artistry
This is a still from the scene where Captain Yoo and Kang Mo-yeon drove accidentally into the middle of a mine-field. To walk out of the minefield, Captain Yoo had to find the buried mines, mark it with a flag and get Kang Mo-yeon to step on spots he had previously stepped on. That little moment when their eyes meet each other before they looked away and continued became one of the many promotional photos for DOTS.

This is a scene which I find particularly interesting. The concept of stepping on the guy's footprint (on a beach) was romanticized many years ago in a particular idol drama (I forgot which one), that when the girl do so, she will never forget the guy. I like how this same concept was put in here with a hint of humour. While it seem really sweet to see this picture, it was really amusing to be doing this scene as our faces have to be really close to one another. I was turning crossed-eyes after some time of being in the same position. Instead of copying the side profile pose of Dr Kang Mo Yeon, JJ positioned me to be slightly frontal so that it fits the bridal theme more.
---
Episode 9: Shut You Up with a Kiss, Petrol Station
Location: Fort Canning | Gown: Two Piece Lace Crop Top with Tulle Skirt, Wedding Crafters | Hair: Side Twist Ponytail, Reyna Hearts Makeup Artistry
In the drama, this moment took place in a petrol kiosk when Kang Mo-yeon questioned why Yoo Si-jin never dated Myung-joo. Si-jin asked if she's jealous and called her over to pump the gas. This frees him up to plant a surprise kiss on her to shut her up from her rambles.

I love the way the sun shines brightly from the back as they kissed and thought it shouldn't be difficult to achieve. But thanks to the rainy weather, the sun wasn't shining as strongly as we thought it would be. In the end, JJ decided to do it the Singapore-style with our beautiful green raintrees as backdrop instead of the bright sky. 
---
Episode 10: Let Me Tie Your Hair
Location: Xiao Guilin | Gown: Two Piece Lace Crop Top with Tulle Skirt, Wedding Crafters | Hair: Korean Style Loose Waves, Reyna Hearts Makeup Artistry
After some "exciting" adventure and saving some kids from a measles-stricken ghost village, Captain Yoo and Dr Kang took a short break outside the camp. There, Big Boss noticed how Dr Kang had been so busy that her ponytail had came loose. Getting her to hold the cup, Yoo Si-jin tried to help her tidy her hair. He touched her heart (and the audience's hearts) by saying, "Dating is about letting someone do things for you that you could do for yourself."

If you have not watched the DOTS drama, you might not be able to understand why certain scenes were chosen to be one of the bridal shot. This shoot was used because of that meaningful line in the drama. Being single for nearly 4 years, I have accomplished many things which I thought I couldn't do it myself. And having done so, I realised it wasn't easy to find someone I can rely on and have him help me with things I couldn't do. This scene reminded me how dating isn't having someone who could do things you can't, but letting them do things even if you could it yourself.
---
Episode 10: Surrender, Should we?
Location: Fort Canning | Gown: Two Piece Lace Crop Top with Tulle Skirt, Wedding Crafters | Hair: Korean Style Low Ponytail, Reyna Hearts Makeup Artistry
The interesting part about the Descendants of the Sun is how the drama is littered with little comedic moments of the otherwise cool Dr Kang. A narcotic painkiller -theft case led Dr Kang and Captain Yoo to an abandon building famous for drug dealings. Upon hearing screams coming from Fatima (a girl they saved previously), Dr Kang dashed into the building without a plan and ended up being confronted by a group of youths with guns. This was a moment when they raised their hands, Mo-yeon regreting her decision while trying to come up with a plan with Yoo Si-jin in Korean.

To many people, this isn't the most ideal bridal pose, but who cares? In a relationship and marriage, there will be countless instances where a couple would have to come to a consensus or to give in to one another. This scene was significant to me because two of them also tried to get out of the mess together instead of pushing the blame on one another. The way Yoo Si-jin tried to lighten the tensed atmosphere by joking was also admirable. 
---
Episode 12: Coffee, Hug.
Location: Fort Canning | Gown: Two Piece Lace Crop Top with Tulle Skirt, Wedding Crafters | Hair: Korean Style Low Ponytail, Reyna Hearts Makeup Artistry
For the first time, Kang Mo-yeon made her confession. It had always been Captain Yoo who kept reassuring her of his feelings for her. After rescuing Kang Mo-yeon from a kidnap case, Yoo Si-jin was depressed for some time as he had killed Argus, his ex-comrade-turn-drug-dealer. Mo-yeon took the opportunity to hug Si-jin and told him her day, as well as how she hope that he won't hide things from her in future.

This is another moment which would mean a lot to Descendants of the Sun fans. After shunning and avoiding Big Boss' pursuit, this is the first time Dr Kang faced her own heart. I was hoping to find a setting similar to that of the drama in Singapore. We settled with The Gate of Fort Canning because of the rich history. This iconic hilltop landmark has witnessed many of Singapore's historical milestones. Not only has it once sited the palaces of 14th century Malay Kings, the decision to surrender Singapore to the Japanese on 15 February 1942 was also made on the hill, in the Underground Far East Command Centre, aka Battle Box. Named after Lord Charles John Canning, the Governor General of India, the adjoining wall to the gate is all that remains of a fort which was built on the Forbidden hill between 1859 and 1861.
---
Episode 12: Thank You For Everything
Location: Mount Faber | Gown: Sweetheart Ruffled Organza Gown, Wedding Crafters | Hair: Soft Curl Half-Up, Reyna Hearts Makeup Artistry
This is another picture which did not appear in the drama itself. Before returning to Seoul, Kang Mo-yeon visited the city and looked at the city from the rooftop. As they discussed their plans when they are back in Korea, Big Boss and Dr Kang shares their last kiss in Uruk in the sunset.

In comparison to the drama's clear sky, the sky in Singapore was full of beautiful clouds on the day we took this shot. This kiss scene wasn't really memorable to me until JJ suggested doing it. While I've only watched the drama once, and replayed the specific scenes a few times, JJ had watched and rewatched the 16 episodes countless time. I was skeptical intially because I think the picture is romantic because of the beautiful landscape, and I don't really think it's achievable. In the behind the scenes video of Descendants of the Sun, the crew shared how Song Joong-ki and Song Hye-kyo had to kissed over hundred times for each kissing scene. Well, we didn't have to, but I will share with you (in my Descendants of the Sun Bridal Photoshoot Behind The Scenes article) the number of places we've went just to find the best view to take this pose! 
---
Episode 14: Girlfriend, not Doctor
Location: Clinic | Gown: Tulle Off-Shoulder Gown, Wedding Crafters | Hair: Braided Low Bun, Reyna Hearts Makeup Artistry
In Seoul, Dr Kang was getting ready to save someone who was shot when she realised that that person was Yoo Si-jin. Shocked beyond belief, she tried her best to bring him back to life. When he was laying in the hospital, she had to take care of him as a doctor and worry about him as a girlfriend. One night, she came to visit him not as a doctor but his girlfriend. She fell asleep in his arms, like a woman deeply loved.

When this photo was out, there were some friends who asked me if the photo was rotated by mistake. That was my initial thought too until I rewatched the snippet and realised that JJ had taken the photo exactly how the drama was shot! While it wasn't taken in the most matching setting, the thoughts he had put into this scene was laudable.
---
Episode 15: Pretty in Every Direction
Location: AlphaSnow Studio | Gown: Sweetheart Ruffled Organza Gown, Wedding Crafters | Hair: Braided Crown with Low Ponytail Twists, Reyna Hearts Makeup Artistry
When Yoo Si-jin was finally discharged from the hospital, he made a surprise visit to Kang Mo-yeon's house just as she was about to go for a bath before going to bed. Mo-yeon went to shower and came back to a room filled with her favourite candles, she was surprised how he remembered that she prefers to be lit by candlelight. He said having the room lit up like that, she will look pretty in every direction.

In the bridal shoot, the bride's definitely not going to have her hair wrapped up like Professor Quirrell, so JJ turned this into a romantic scene with a hundred candlelights. He replaced the beer cans with wine glasses and concentrate the beautiful fairy lights and candlelights around the same area just like that of the scene. Here, you can feel the happiness from the girl when the guy did something sweet and romantic even when they are in the comforts of a home. 
---
Episode 16: Camping Night-out 
Location: AlphaSnow Studio | Gown: Sweetheart Ruffled Organza Gown, Wedding Crafters | Hair: Braided Crown with Low Ponytail Twists, Reyna Hearts Makeup Artistry
This is a sweet camping moment when Kang Mo-yeon revealed how she had led her zombie life when she thought Yoo Si-jin was dead for the past 1 year. Aside from the product placement (Hotels Combined), Mo-yeon told him the number of times she had booked tickets to return to Uruk so that she could return the rock they've gotten from the beach but cancelled the plans because she was afraid to forget him.

Can I say Singaporeans hardly camp? We do staycations but hardly camp, so it was really difficult to get our hands on a tent. Once again, thanks to Facebook, I tried doing a public announcement to ask for tents and somehow, a friend of a friend (Thanks Andrew) lend us the tent which had never been used, and it was exactly how the tent in the drama looks like!
Our initial plans was to do it on a beach, but as I was unable to make it for a night shoot on the due to a last minute appointment, we took this scene indoors and I was amazed by the results. The ruffled gown became the blanket and a simple camping scene became a romantic couple moment.
---
Hope you've enjoyed reading the (ultra long) article about the Singapore Descendants of the Sun (aka 太阳的后裔 aka 태양의 후예) bridal project that me and a group of friends have worked on. Do check out the full album on the AlphaSnow Photography Facebook.
This project would not have been possible without the following people:
Actor: Jim Koh | Actress: Tiffany Yong
Photographer: JJ from AlphaSnow Photography
Makeup: Reyna from Reyna Hearts Makeup Artistry
Bridal Gown: Cheryl from Wedding Crafters and Mae & Bin LovMor
Location Sponsor: Charlene and team from Cathay Cineplex | Media team from The Republic of Singapore Airforce (RSAF) | Chris Fong from Horizon Bistronomy
P.S. I do know there are several other signature scenes which did not make it to this post. I will writing the Behind The Scenes article soon to share the team effort in this project (Makeup and Bridal Gowns), as well as some photos which did not make it into the public! Check it out HERE! 🙂
P.P.S. Comment below and tell me what you think!
xoxo



Facebook | Instagram | Twitter | YouTube

Disclaimer: This is not a real bridal photography. I am NOT getting married, just a crazy project by crazy fans for crazy fans. Also note that all sources, information, content, links are valid to change at any time.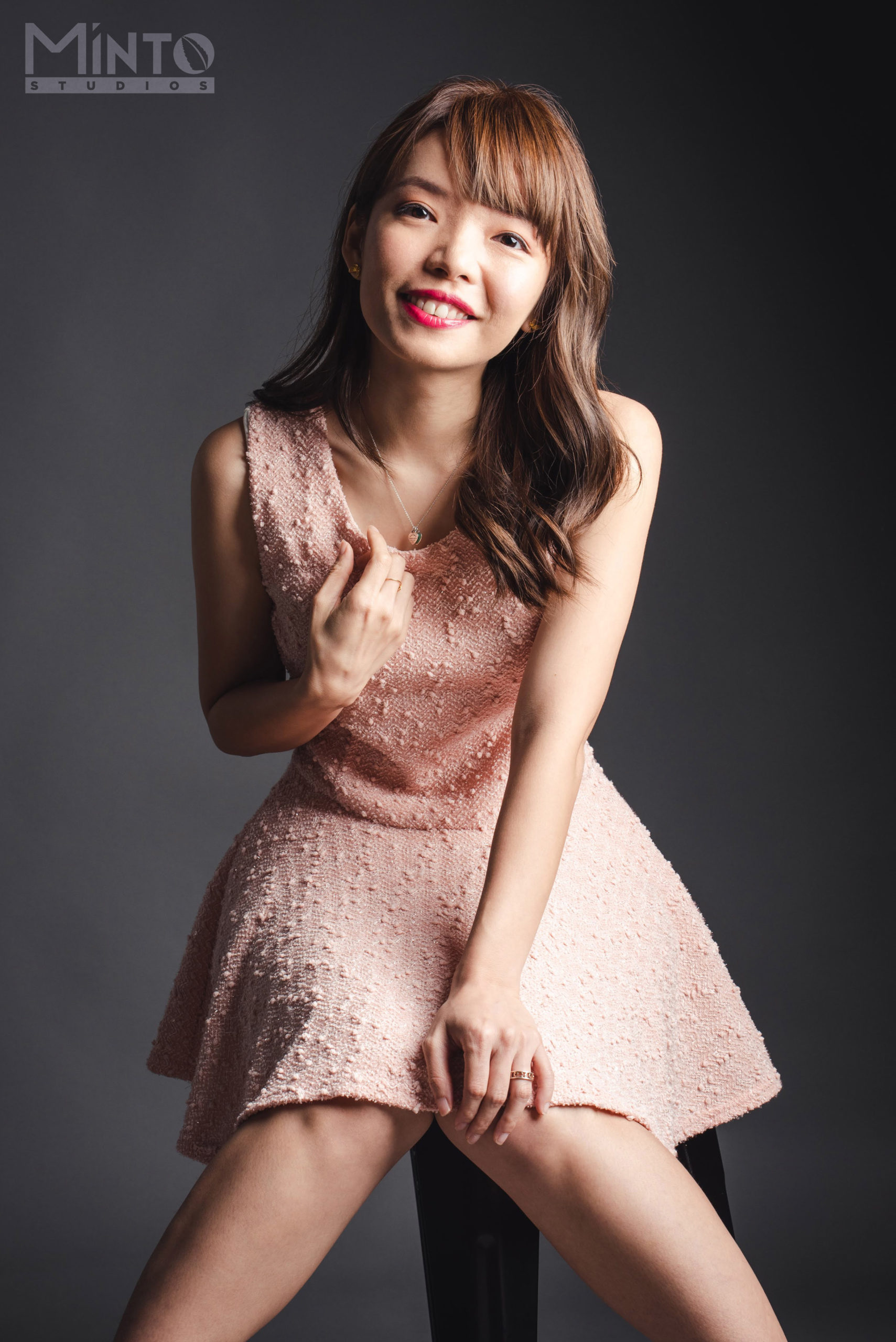 1/2 of #TheEpiphanyDuplet, Tiffany Yong juggles her ABCs – Acting, Blogging and Coaching/Consulting as she is fuelled by passion and drive to succeed.
It is not easy to make a living in Singapore just purely based on Acting, so with Blogging to help her with her online presence, and Coaching kids drama, private tutoring and freelance social media consulting to finance her life, she is currently leading the life most people hope to have: Living the Dream!