Behind The Scenes: Descendants of the Sun Bridal Photoshoot Project (Singapore)
As promised, here's the Behind The Scenes for Descendants of the Sun Bridal Project. Here, I will be sharing some production planning process, how we search for location (I've covered a lot on this in my previous article), how I chose the bridal gowns, as well as more photos that were not officially published and the scenes I wish I could have done!
P.S. While some people would think that I'm trying to ride on the K-wave, I just hope to thank the people who worked tirelessly without receiving credit and fame. They are the real heroes of this project.

This project took longer and went beyond what we expected. More than two months of planning, liaising and execution had turned me into a Descendants of the Sun addict. I feel like a Venus Flytrap whenever someone come up to me to chat about the project. (Yes, hold on to them and talk to them until they die) I simply can't stop rambling about the experience I had.
Planning for the Scenes
When Jim and I decided to work on the bridal project for Descendants of the Sun (太阳的后裔 aka 태양의 후예), we dived immediately into planning. Photographers, makeup artist, scenes, locations, gowns and props, there are so many things to be done simultaneously. I was really lucky to be discussing with Reyna just before this shoot on a collaboration project. So when I proposed to her about the project, she started watching the show and said yes to joining the team.
I collated a series of memorable scenes while watching the drama, and added more by googling for drama stills. After that, the album was sorted out and grouped by the photos background and location setting. This is also necessary for Reyna to plan the different hairstyles for the scenes.
---
Choosing The Gowns: Wedding Crafters and LovMor
Unknown to many, both Wedding Crafters and LovMor weren't the first bridal companies I've approached. We were supposed to be collaborating with another bridal company whom wanted to provide both the photography and bridal gowns (Good right?). However, there were many hiccups. The gowns did not really fit the Korean theme (nor my petite frame), the photographer didn't watch the show and was relying on the photos I provided, we had to fit to his tight schedule and get all the shots we want within two days. After a long dilemma, we decided to stop working with them. But to my horror, they went ahead to engage their own models, use the notes I've sent them and do their own shoot.

Well, when one door closes, another opens. I chanced upon my secondary school classmate Cheryl's Facebook and realised that she had started her own bridal boutique called the Wedding Crafters. Thank goodness Cheryl gave a positive reply when I approached her with the idea. Then came the next problem. She didn't have as many gown pieces as I thought she would. With the prior experience, I was worried that the gown pieces wouldn't fit (again!). Guess what? My worry was unfounded!
Every single piece fit my petite frame with only a 1 or 2 pieces slightly loose on the bust. They were stylish and I was glad I did not look like a bride from the 90s! Also, I didn't have to try 20 pieces at one go anymore!
To ensure their designs stay exclusive, Wedding Crafters keep their collections small and rotate them with new designs every other month. Of course, their signature service would be tailoring customised gowns for their brides – simply send them a picture of what you like (or contact them for an appointment) and they will get back to you with a quotation within 3 working days.
Aside from Wedding Crafters, I also visited LovMor, a boutique in Orchard which specialises more on nightgowns and customised designs. Here, I found some nice designs which were simply and elegant. 
---
Looking For Locations in Singapore
After deciding on the type of gowns which we thought will fit the photos, we had to go back to site recce (short for Reconnaissance). There were many iconic close-up shots of Kang Mo Yeon and Captain Yoo Sijin, so while it would be easy for us to choose a random location since most of the background will be out of focus (in layman terms, blurred), the team chose the hard way out and tried to look for Singapore locations which can match the filming settings.
The desert-like and rocky hill-scape of the show was what made the drama so beautiful cinematographically, yet it was the one which is the most difficult to find in a green urban scape like Singapore.

This scene from episode 12 is an example of how we tried to went to different locations and spots just to get the best and closest scenery as the one in Descendants of the Sun. What you've seen in the final album were the few out of the hundreds over takes. When we first took it in the first location, we were testing it out with the vast sea view. When we reach Mount Faber (location 2), we got the scenery we wanted but the camera angle was limited by the road barricade. Just as I thought we would make do with whatever we had, JJ decided to climb further up himself and search for a better spot. As the Chinese saying goes "皇天不负有心人" (God helps those who help themselves), we were rewarded with an almost identical spot as the original photo (see the railings etc).
---
Special Mentions: Make-up & The Overlooked Bridal Hairstyles
Aside from the beautiful bridal gowns, I think the next most important thing for all brides-to-be would be the makeup. Nowadays, more and more people are banking on the power of technology to solve their problems and neglecting the importance of a good makeup artist. Jim's pet phrase "Photoshop lor!" is something the rest of the team try to avoid.

When I first decide to work with Reyna, I wasn't sure of her skills, but you know it when someone is passionate about a project. Overwhelmed by the different things I had to juggle, I told Reyna about my problematic skin condition. I wasn't expecting miracles, just forewarning her about the amount of concealing she might have to work on.

On the day she did something that surprised me. Reyna took out a soothing ampoule that helped calm down my skin and used it every time she helped me to touch-up. Aside from my skin condition, I wasn't exactly sure what she would do. Closed my eyes and let her do the rest. 🙂 I was very impressed with the results. To be honest, I think I had given her quite a lot of stress. As this is a Descendants of the Sun inspired bridal shoot, I don't know what the bridal make-up should be like when the character Kang Mo Yeon had minimal make-up on.
Aside from that, when planning for the photoshoot, I totally forgot to factor in time for Reyna to do touch-ups and re-styling. In the end, she could only do the touch-ups and hair styles during the travelling time when we are on the car. Aside from that, she had to help Jim with the makeup, be the handyman who helped us with the props, taking photos for the behind the scenes etc.
I didn't realised the effort she had put in to working on the DOTS-inspired bridal hairstyles until I started working on the articles and did a match with the drama screenshots. I was impressed how Reyna managed to create a different bridal look to match Kang Mo Yeon's hairstyle in the scene despite the lack of time to make changes. The hairstyles were done with minimal hair spray, and within the short bumpy travelling time in the car.
---
What Was it Like Behind These DOTS Bridal Photos
So here are some photos taken by Reyna, the MUA-cum-BTS photographer when JJ is taking photos of us.
We had two rounds of photoshoot sessions, and way JJ (AlphaSnow) did the photoshoot each time was very different. The first round when we re-enact the scenes, the main aim was to achieve a similar pose and shot as the reference images we had.

For every iconic moment, say the wine-kiss scene in Episode 4 and 5, JJ would take photos from several angles similar as the drama clip, wide angle, close-ups, mid-shots etc. We received varied response from the public. Some were cynical, some laughed at our audacity to imitate the popular characters, some were encouraging.
Gathering constructive feedback from our friends, we realised that the first batch of photos have flaws like the emotions evoked from the scene. And when JJ focused on too many different poses from the same scene, many nice photos were wasted (not published) as they were not the most memorable moments. 
When JJ suggested the second round to cover several more scenes, Jim was quite hesitant. The overwhelming response from the first batch of photos had increased expectations. Was it necessary to do a second round? We wondered.
In the end, we decided to go ahead with the second round based on majority's votes. This time, JJ focused on one single photo from each scene and we strived to get that exact same pose and emotions. 🙂
---
Photos Which Did Not Make The Cut
I felt that it was a pity to not release the photos and showcase the efforts JJ had went through to take the photos. Hence, this little chapter to share about 20% of the photos that were not uploaded to the final AlphaSnow Bridal album.

This scene where Dr Kang Mo Yeon stared at Captain Yoo Sijin's "only photo" in Episode 2 was something really sweet and close to heart. If you are wondering, the third photo was being published, but not many people know that it was from this episode. As for why this series weren't uploaded, see if you can spot the mistake we made. (Hint: X-ray)
Aside from the tying shoelace scene from Episode 6 and 7, this "first kiss" also dubbed as "wine kiss" scene was one of the most iconic scene in the drama. While only one photo was shared, there were actually many more other photos that were not uploaded. Here's 2 for you to see. What do you think?
The "Truck Kiss" scene from Episode 9 was taken on a day when we were not re-enacting the scenes (hence the lack of similarity in the hairstyle). It was a test-shot and not "approved" by JJ for the most obvious reason – no truck! The "Wet Hair – Post Cliff-Crash" scene from Episode 5 was one of my personal favourite because Captain Yoo was so cheeky then! However, this was not "approved" because Jim's brown shirt was too big and did not look nice on camera. #meh
Yes, this "Coffee Hug" scene from Episode 12 was taken during the first round of photoshoot. See how crazy JJ went? He literally took ALL the angles from the 3.5 minute clip. Haha, it took me sometime to think of how I should showcase this series of photos. A (gif) giphy is the best I can think of currently without compromising on the size. 🙂
Recognize any of the above scenes? We got Jim to leave his car tank half filled so that we can go to a random petrol station and do a quick shoot-and-run for the pre-kiss scenes at the petrol station in Episode 9! There's also the conversation scene before Captain Yoo tied Kang Mo Yeon's hair, and the mid-shot for the confrontation scene in Episode 10. None of the photos made it into light, but I will still share one because I love the lace design of the gown (#BimboMoment)
---
Regrets: Scenes I Wished We Could Have Done
With so many signature scenes done, I would have thought I would be tired of the Descendants of the Sun bridal shoot by now. But once I got involved in the project, the perfectionist side of me became addicted. There were several more scenes I wished we could have done.

The scene where Captain Yoo and Dr Kang had to eat ramyeon in night vision goggles in Episode 10 would have made a nice picture. too bad, we don't couldn't get any night vision goggle and the helmet for photoshoot. Besides that, the famous Navagio Beach with the shipwreck was too iconic for us to find a suitable structure in Singapore. We thought of the Water-world section in Universal Studios Singapore, but we couldn't get an approval in time for the shoot. 
Aside from the main couple, the romance between Seo Dae Young and Yoon Myung Joo was also really touching in Descendants of the Sun. I thought of re-enacting some of the above scenes, but JJ felt that it should be another couple doing it 🙁 plus, Yoon Myung Joo should be in a uniform too instead of a bridal gown. Plus², I don't think any bride in long hair would do justice to Kim Ji Won's signature short hair.
To be able to recreate this scene would be most girls' dream. While there were a spoof photo of Singapore's National Service guys re-creating this picture, I believe there are definitely Singapore guys out there who can do a better one! So question for all DOTS-fans, after checking out the AlphaSnow album and reading this article, are there any more other scenes from Descendants of the Sun which you thought should be recreated into a bridal photo?
---
Special Thanks:
Hope you've enjoyed reading the Behind The Scenes article about the Singapore (太阳的后裔 aka 태양의 후예) Descendants of the Sun bridal project. Do check out the full album on the AlphaSnow Photography Facebook.

Actor: Jim Koh | Actress: Tiffany Yong
Location Sponsor: Charlene and team from Cathay Cineplex | Media team from The Republic of Singapore Airforce (RSAF)
Contact Information:
AlphaSnow Photography:

Website: http://alphasnow.co/
Email: info@alphasnow.co
Contact: +65 9841 4381
Facebook: https://www.facebook.com/AlphaSnow/
Reyna Hearts Makeup Artistry:

Website: http://www.reynahearts.com/
Email: reyna@reynahearts.com
Contact: +65 9791 0849
Facebook: https://www.facebook.com/reynahearts.makeup/
Wedding Crafters:
Address: 1 Irving Place, Commerze @ Irving, #01-14, Singapore 369546 (By appointment only)
Website: http://weddingcrafters.com.sg/
Email: enquiry@weddingcrafters.com.sg
Facebook: https://www.facebook.com/weddingcraftersSG/
LovMor:
Address: 402 Orchard Road, #02-15 Delfi Orchard, Singapore 238876
Contact: Bin (9790 0288)
Facebook: https://www.facebook.com/iLovmor/
Horizon Bistronomy Alexandra:

Address: 456 Alexandra Road, NOL building, Singapore 119 962
Contact: +65 6274 3655
Facebook: https://www.facebook.com/Horizon-Bistronomy-Alexandra
If you have not seen the Descendants of the Sun Bridal: 16 Episodes, 16 Iconic Scenes article I've written previously, do check it out by clicking here.
P.P.S. Do you have any memorable scenes which we didn't managed to cover? Comment below and share with me what you think!
xoxo



Facebook | Instagram | Twitter | YouTube

Disclaimer: Once again, this DOTS bridal project is a fun project collaboration. I'm not getting married! Also note that all sources, information, content, links are valid to change at any time.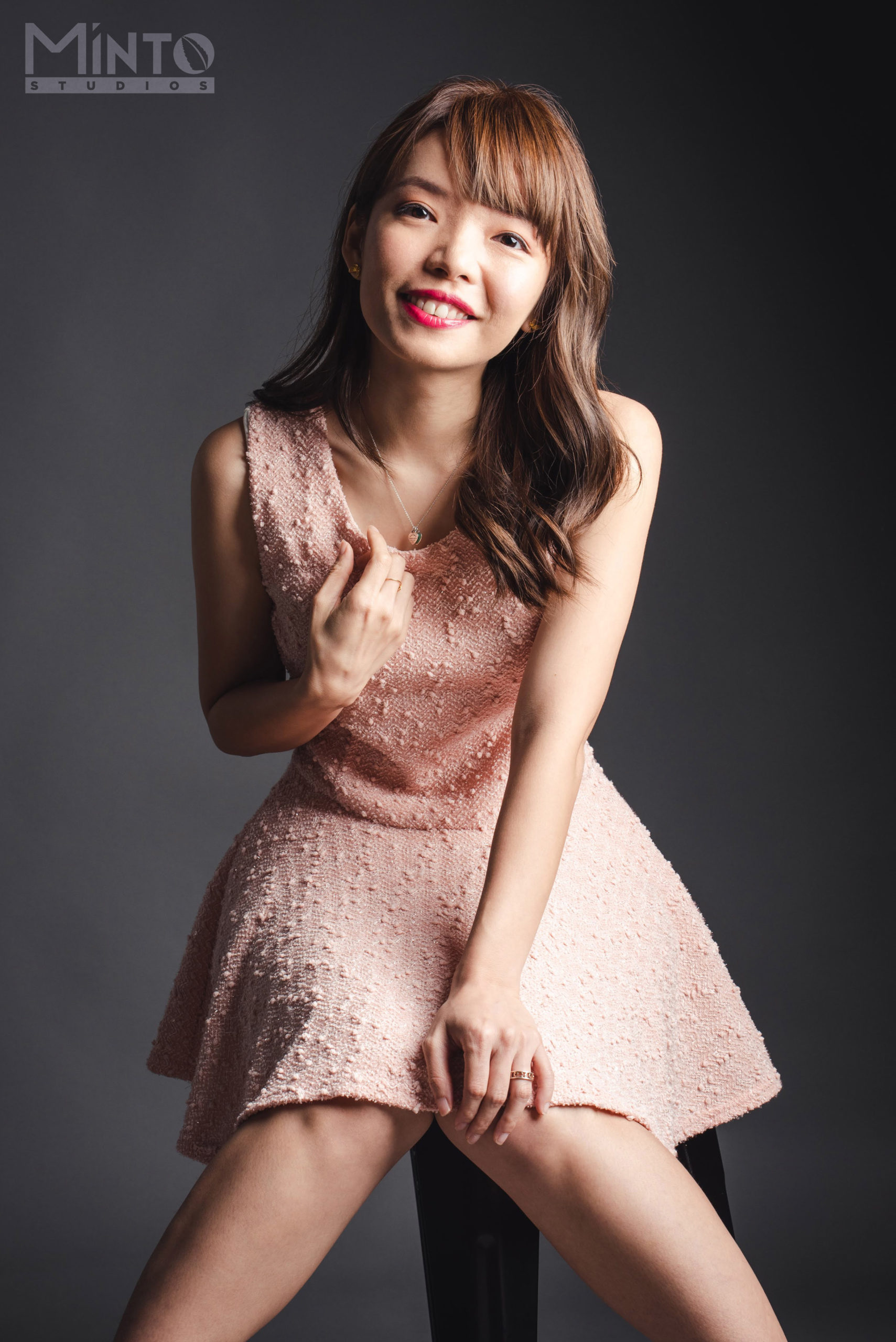 1/2 of #TheEpiphanyDuplet, Tiffany Yong juggles her ABCs – Acting, Blogging and Coaching/Consulting as she is fuelled by passion and drive to succeed.
It is not easy to make a living in Singapore just purely based on Acting, so with Blogging to help her with her online presence, and Coaching kids drama, private tutoring and freelance social media consulting to finance her life, she is currently leading the life most people hope to have: Living the Dream!