X-Men: Apocalypse Movie Review | by tiffanyyong.com
Recommended Audience: Fans of James McAvoy, Michael Fassbender, Jennifer Lawrence, Oscar Isaac, Nicholas Hoult, Rose Byrne, Tye Sheridan, Sophie Turner, Olivia Munn, Lucas Till, Evan Peters, Kodi Smit-McPhee, Alexandra Shipp, Josh Helman, Lana Condor, Ben Hardy, Bryan Singer and X-Men movie fans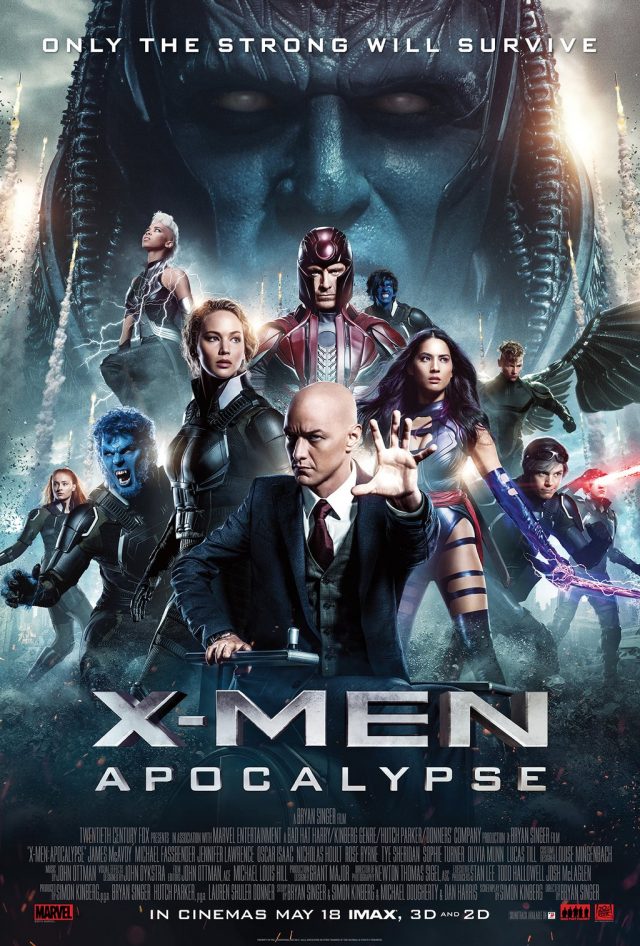 X-Men: Apocalypse Movie Synopsis
Since the dawn of civilization, he was worshipped as a god. Apocalypse, the first and most powerful mutant from Marvel's X-Men universe, amassed the powers of many other mutants, becoming immortal and invincible.

Upon awakening after thousands of years, he is disillusioned with the world as he finds it and recruits a team of powerful mutants, including a disheartened Magneto (Michael Fassbender), to cleanse mankind and create a new world order, over which he will reign. As the fate of the Earth hangs in the balance, Raven (Jennifer Lawrence) with the help of Professor X (James McAvoy) must lead a team of young X-Men to stop their greatest nemesis and save mankind from complete destruction.
X-Men: Apocalypse Viewer Rating: 4/5 ****
X-Men: Apocalypse Movie Review:
I'm not exactly a fan of X-Men, but someone who had disagreed with my Captain America: Civil War's review told me that the Apocalypse is better than the Civil War, hence I decided to watch it to see if it's true. I couldn't help but keep shaking my head in disbelief when I was watching the film in the cinema.

Seriously? You call this better than Civil War? I've seen Ivan Ooze, I mean En Sabah Nur or Apocalypse when I was 7 years old in 1995! OK, fine, perhaps I was a little too critical on the film, the movie was not THAT bad, pretty ok for a super hero story, a little forgettable maybe, but still passable. There were simply too many half-baked characters which left the film with too many questions.
Similar to the Civil War, new mutants (heroes) were introduced and recruited on two sides, Scott Summers aka Cyclops (Tye Sheridan), Jean Grey (Sophie Turner), and Kurt Wagner aka Nightcrawler (Kodi Smit-McPhee), the new mutants along with returning heroes Mystique (Jennifer Lawrence), Beast (Nicholas Hoult), Charles (James McAvoy), and Quicksilver (Evan Peters), are forced to fight the four Horsemens -Storm (Alexandra Shipp), Magneto (Michael Fassbender), Archangel (Ben Hardy) and Psylocke (Olivia Munn) led by X-Men's most powerful villain, Apocalypse (Oscar Isaac). The film was busy introducing so many new characters and establishing what the returning veterans are up to that it somehow weaken the central storyline.
Sorry, Fassbender as Magneto was cool, but what's with the erratic evil-ness? There were moments when I thought I'm watching a Magneto sole film rather than an X-Men film, or rather, a reboot of X-Men: Days of the Future Past again when Magneto got all betrayed and angsty, and go, "Let's just be bad, being good is too difficult" and become Apocalypse's lackey.
What's more disappointing when Quicksilver, who has been trying to meet his biological father, Magneto, finally see him in the face yet not saying the simplest sentence "I'm your son." Dude, the war is going on, the destruction magnitude was so huge, and there you are swallowing back your words? Fine, I guess if he had said it, the epic battle would no longer be epic.
Luckily, Quicksilver has the slo-mo sequence where he used his super-speed to traverse through Xavier's school saving people from an explosion which made the Apocalypse a little more interesting. Yes, that's my favourite scene.
Watching Rose Byrne, the Bad Neighbours 2 lead returning as Moira, wiped off of her memories, witnessing the rebirth of Apocalypse and working with the mutants without any fear was a little weird. But putting that aside, I felt as if I spent almost of the film waiting for things to happen. Jennifer Lawrence's Mystic seem tired of X-Men. Havok was suddenly gone and it seem like no one noticed or cared except his brother.
It somehow felt like watching the Power Rangers gathering every ranger before morphing and fighting the villain, just that the gathering took 90 minutes instead. And yes, Apocalypse is like Lord Zedd or Rita Repulsa imbuing their episodic monsters with power (which ends up all defeated of course) and trying to turn one of the rangers evil.
Criticism aside, if you are someone who crave for a humongous evil villain and having all the mutants to come together to fight and exchange blows (Some complained about the lack of an important antagonist in Civil War), this is prolly a film you will enjoy without having to think too much. Albeit the disappointment, I still look forward to see what else can the newbie mutants who can't exactly control their powers do in the next film.
Do You Know?
The film was to be called "Age of Apocalypse", after the comic of the same name. But this was changed to simply "Apocalypse" for a more ominous title, as well as to avoid comparison with Avengers: Age of Ultron (2015) and Transformers: Age of Extinction (2014).
Apocalypse's voice is a mixture of different sounds: "He's bearing the souls of many lives and many characters. He has contained within him many voices, all taken from various ranges and tones." To get this voice, the sound department used three microphones – a bass mic, a bass drum mic and a Sennheiser mic – for Oscar Isaac when recording his lines, and then mixed those voices together to create an otherworldly sound.
This will be the first time that the Summers brothers, Scott Summers (Cyclops) and Alex Summers (Havoc), appear together in a live-action movie. In the comics, there was another brother, Gabriel Summers (Vulcan), but he has not appeared in any shows/movies so far and the filmmakers decided two brothers in a film was enough.
This will be Betsy Braddock/Psylocke's first major appearance; she had a minor role in X-Men: The Last Stand (2006). In the comics, Elizabeth Braddock/Psylocke was born a British Caucasian who later permanently swapped bodies with a Japanese ninja named Kwannon. The actress of Psylocke, Olivia Munn, is of Eurasian descent, which combines both comic nationalities.
Hugh Jackman appeared as Wolverine in this film with no lines of dialogue. This made it his eight time donning the claws, with one more scheduled appearance in the as of yet untitled Wolverine 3 (2017). Jackman has appeared in every X-Men movie, with the exception of Deadpool (2016). It has been rumored however, that Jackman could play Wolverine in a Deadpool/Wolverine team up movie, or more likely an X-Force adaptation which has reportedly been in development.
When arriving at Storm's home Apocalypse interacts with the television. The TV shows the Star Trek episode Star Trek: Who Mourns for Adonais? (1967) which features a superior powered being acting as a God in an attempt to control mortal men in a mirror story to Apocalypse's own behavior.
Despite having a small cameo at the end of X-Men: Days of Future Past (2014), Famke Janssen expressed her disappointment about not being asked to appear in this movie. She said she would have loved to appear alongside Sophie Turner in a scene with two Jean Greys.
Kodi Smit-McPhee (Kurt Wagner/Nightcrawler) was originally set to play young Logan/Wolverine in X-Men Origins: Wolverine (2009) but stepped out of the role in order to film The Road (2009).
The trailer for the film attracted controversy from the Indian government for it using the name of the Indian deity Krishna as an assumed identity of a mutant villain. The final theatrical cut removes the Krishna reference and replaced it with godlike figures from other cultures.
During the sequence in Auschwitz the camp seems to be abandoned and deserted. In reality the camp was turned into a museum in 1947.
Quicksilver's X-Mansion run lasts three minutes, but took three and a half months to film; Evan Peters spent more time on set than any other actor on the film. The sequence was shot with 3-D Phantom cameras traveling at near 90 mph, while shooting at 3100 frames per second.
The Four Horsemen that Apocalypse recruits in this film are: Storm (Famine), Magneto (War), Archangel (Death) and Psylocke (Pestilence). Archangel and Psylocke had been Horsemen in the comics (Angel was an original member, and Psylocke became a Horseman in the "Uncanny X-Force" comic), and Storm and Magneto were Horsemen in X-Men: Evolution (2000).
Bryan Singer had a cameo. He was the final guard (the one whose blood splattered the walls) to be killed by Weapon-X during the escape scene .
In the movie, set in 1983, shows a total nuclear missiles launch caused by Apocalypse. In this year was released The Day After (1983), a TV movie about a total nuclear missiles launch and the consequences by it.
The song playing in the scene when Apocalyse finds Angel is by the heavy metal band Metallica. It's called "The Four Horsemen" from the album "Kill 'Em All", released in the same year the film takes place, 1983.
Behind The Scenes and Interviews
Check out X-Men: Apocalypse Official Website and Facebook Page!
X-Men: Apocalypse is out in cinemas on 19 May 2016.
xoxo



Facebook | Instagram | Twitter | YouTube
*Disclosure: No monetary compensation was received for the movie review.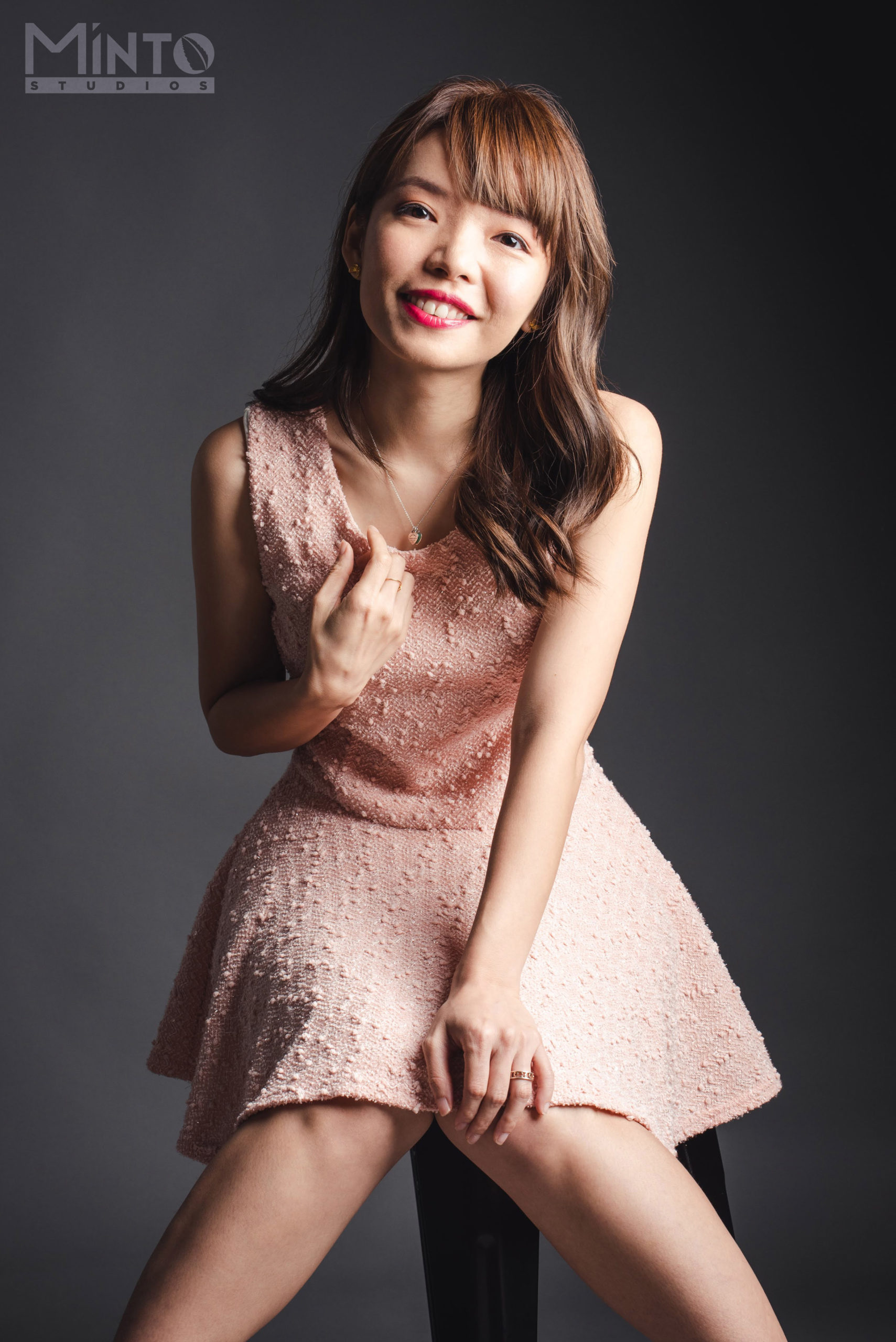 1/2 of #TheEpiphanyDuplet, Tiffany Yong juggles her ABCs – Acting, Blogging and Coaching/Consulting as she is fuelled by passion and drive to succeed.
It is not easy to make a living in Singapore just purely based on Acting, so with Blogging to help her with her online presence, and Coaching kids drama, private tutoring and freelance social media consulting to finance her life, she is currently leading the life most people hope to have: Living the Dream!