Local Pre-Wedding Shoot that Looks Overseas | by Happy Eyes Photography
Watching so many people around me getting married, I realised that it seems to be a trend to travel overseas to take pre-wedding photos. However, given the time constraint and instability of our schedules, it was not easy for us to take time off.

Hence, when Eric Yong from Happy Eyes Photography suggested a concept where the photos are taken locally in Singapore but yet looked like they were taken overseas (Yes, this means no iconic Singapore Flyer, Marina Bay Sands nor Merlion), both Peps and I agreed to the idea.
–
Peps Goh and Tiffany Yong's Pre-Wedding Shoot
This was technically a collaboration shoot, just like that of my Descendent of the Sun-inspired bridal shoot, with my real partner this time. The whole experience was pretty enjoyable and relaxing. We started makeup at around 1pm and started shoot at around 3.30pm.

We left everything to the hands of Eric Yong, the photographer. He drove us to several places (see if you can guess the location by the looks of the background – but I'm not telling!) and guided us on how he want us to appear in front of the camera.
We've shared some of our favourite photos on our respective Facebook Pages (Peps Goh / Tiffany Yong) as well as Instagram accounts (@pepsgoh / @tiffanyyongwt4242). As there were many different nice photos, I thought that we will share them with my readers here on my website too!
I guess there's no better time to do a little confession to my boyfriend here. Before knowing Peps, I had been meeting and dating on and off for almost 5 years. Those who had been following my website from the start, you would probably know about the story where my relationship with my ex as well as my little encounter with a cheater who nearly made me a third party in his relationship. There were actually many more of such shitty experiences there after, but I tried not to harp about these people.
We met on a screening for an award-winning action short where he was the main lead of the action film. There after, he became my screen fighting coach and then co-actor in another short film for the mm2 movie maker awards. As luck would have it, lovers we became. We had a rough start, or should I say, I had a rough start, as my parents were not very happy about the relationship.
We didn't start out seeing eye to eye. When we were just friends, I thought he was overly friendly (to other girls) and we had different outlook and different definitions of love, relationship and marriage. Perhaps opposite attracts, and the differing opinions broaden my perspectives too.
I was hesitant to dive into the relationship initially, but he was (almost) everything I could ask for. Intelligent, confident, honest and witty (or should I say Punny – a little too much at times). I also loved how he has a vision for his life and career, as well as how he is constantly improving his physical health (well, he's a Parkour performer and fight choreographer.)
He's my role model, someone I looked up to, which is not an easy feat given that I'm someone who has been pretty strict with myself. I don't feel like I'm downgrading for him, as he is always encouraging me to improve in areas where I want to work on.
I saw myself working towards a common future with him, something that I couldn't see in my previous dates. I don't have to feel like I have to "give up" any of my dreams just because I got together with him. (There were instances where a date wanted me to quit acting because he wouldn't approve his girlfriend to be intimate with someone else; or even occasions where I was asked to find a "proper job" because they will prefer someone with CPF.)
"To love is nothing. To be loved is something. But to love and be loved, that's everything. – T. Tolis
–
Couple Photoshoot by Happy Eyes Photography
We changed into casual wear about 2 hours after the shoot by Happy Eyes Photography, and Annabella (the makeup artist) changed my hairstyle instantly into a high bun!

If I have to use a quote for our love, it will be "Sometimes, someone comes into your life, so unexpectedly, takes your heart by surprise, and changes your life forever."
We got this matching casual wear when we were back in Bangkok, and it was great to be in something light!
Whenever I'm with Peps, there was hardly a boring moment, as we could talk about anything under the universe, from my favourite Captain America, to the most cruel torture methods in history.
I could probably go on and on, but that will probably be for the next instalment, where I share more about our relationship obstacles (if that's of any interest to you guys!) Otherwise, let me know what you will like to know about us, and I will answer them in the next article!
If you live to be a hundred, I want to live to be a hundred minus one day so I never have to live without you. – A. A. Milne, Winnie the Pooh.
–
Suit and Gowns from Emporium Wedding
The suit come in different sizes and there are different colours available.

Most guys might choose to go for Bangkok and get their suits custom made, but if the suits are going to be something you wear once and never again, you might want to opt to get it ready-made instead!
If you are wondering where we've gotten our bridal gown and suit, it's from Emporium Wedding! It is a one-stop shop that does rental, retail and wholesale purchases!
Contact Lisa at: 9297 2558
Instagram: @emporiumwedding
Facebook Page: https://www.facebook.com/EmporiumWedding/
Website: http://www.emporiumwedding.com/
–
Happy Eyes Photography Promotion for Pre-wedding and Actual Day
Package A: Actual Day Photography + Videography Service at $2988
– Unlimited Shoots, with all edited images returned in USB drive
– Videography with express highlight editing for lunch or dinner
– Choose only one of the following offer:
— Free 2 hours photo booth service
— Free Pre-wedding Photoshoot
— Free Casual wear Music Video [2 hours of recording]
— $500 Off Package
Package B: 3 hours Pre-wedding Photography at $1200 (U.P. $1500)
– 30 Pages Print on 12 inch Digital Print Album
– All Images return
Package C: 3 hours Pre-wedding Photography at $800 (U.P. $1100)
– All soft copies of edited images return

Contact Eric Yong at: 9187 4066
Instagram: @happyeyesphotography
Facebook Page: https://www.facebook.com/happyeyesphotography
Website: http://www.happyeyesphotography.com/
–
Promotion for Pre-wedding and Actual Day Makeup
I loved the crystal crown and matching earrings that Annabella prepared for me. What's more, while the crown stand out a lot, she pinned it in a way where it reveals only at certain angle, definitely very princess-y!

Get $100 OFF your pre-wedding makeup and actual day makeup when you quote "Tiffany Yong", "Peps Goh" or "The Epiphany Duplet"!
(A) $580 for Pre-Wedding Photoshoot Makeup – 3 looks (U.P. $680)
(B) $680 for Actual Day Makeup Day & Night (U.P. $780)

Contact Annabella at: 9027 9609
Instagram: @makeuphairbyannabella
Facebook Page: https://www.facebook.com/annabellamakeupstory/
–
Thanks for reading my pre-wedding shoot experience! Hope it has been helpful!
xoxo



Facebook | Instagram | Twitter | YouTube
Disclaimer: Opinions stated are genuine and honest. Also note that all sources, information, content, links are valid to change at any time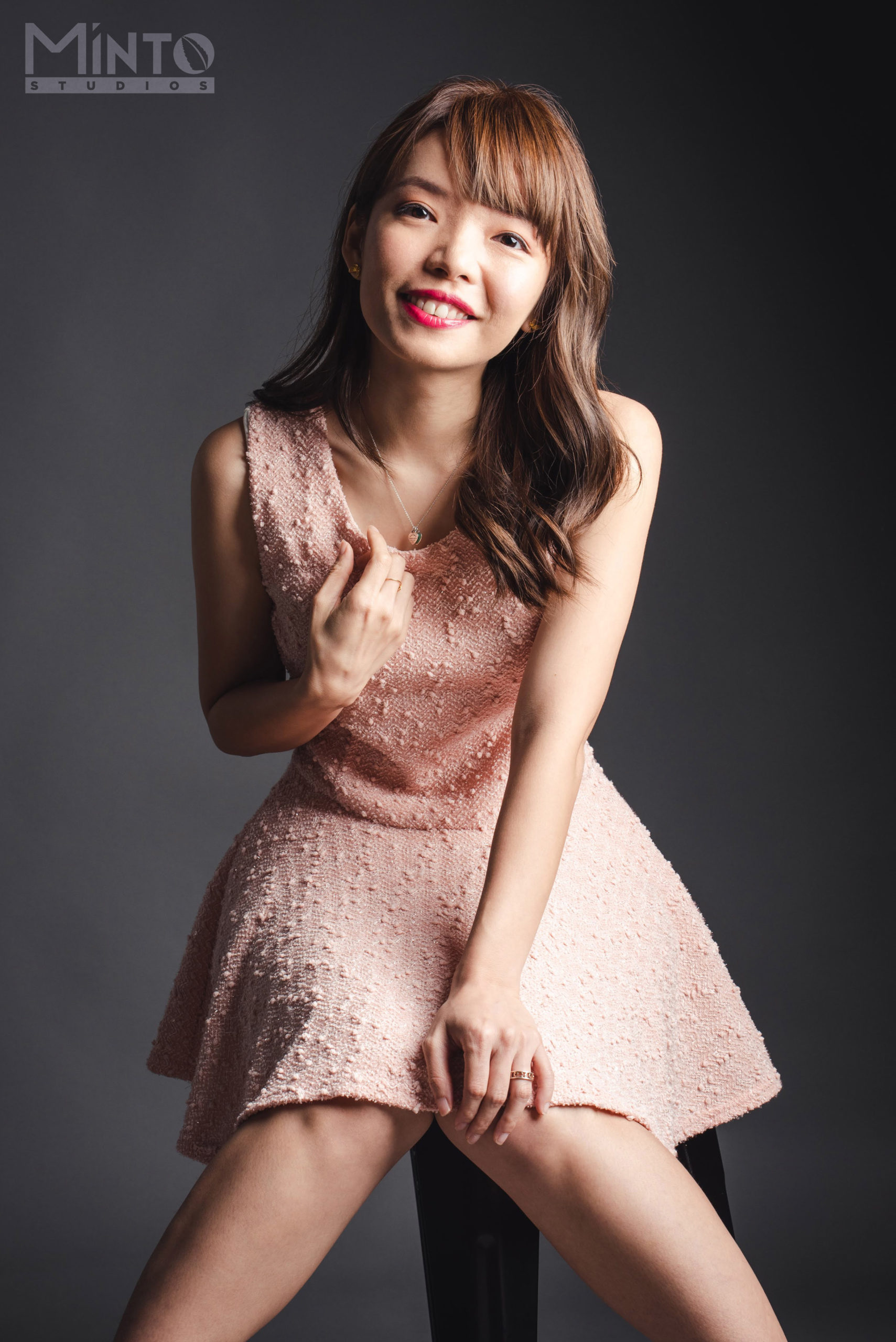 1/2 of #TheEpiphanyDuplet, Tiffany Yong juggles her ABCs – Acting, Blogging and Coaching/Consulting as she is fuelled by passion and drive to succeed.
It is not easy to make a living in Singapore just purely based on Acting, so with Blogging to help her with her online presence, and Coaching kids drama, private tutoring and freelance social media consulting to finance her life, she is currently leading the life most people hope to have: Living the Dream!