#TiffInHK: Empire Hotel Wan Chai Review
This was an unplanned trip to Hong Kong, supposedly to accompany a friend, but I ended up alone most of the time. So here's a post to share my experiences at the Empire Hotel Wan Chai, Wing Wah Noodle Shop, Rondavy's Artisan Kitchen and Wong Tai Sin Temple.
Empire Hotel Wan Chai in a Glance
The Hotel is situated in Wanchai, Central Business District (CBD) on Hong Kong island, a central urban area sandwiched between Central and Causeway Bay.

The hotel provides 363 rooms and suites: City View, Empire Club, Empire Executive Studio Suite, Empire 1-bedroom Suite and Empire Presidential Suite. They are all fully furnished with a select range of in-room facilities and amenities for business travelers and tourists alike.
City View Room
So I got the City View Room, a pretty small room but with all the necessary amenities.

The queen size bed, duvet and pillows has 100% cotton beddings, super comfortable and warm during the winter season. Same for the bath towels and bathrobes. As the room was a little too cold, I requested for a heater so that every time I return from outside, I enter a warm room instead of an air-conditioned one.

The glass working table is just above the 42″ LCD TV with Cable TV and satellite TV channels, which means you can't exactly do your work and watch the TV at the same time. On the table, there's also a handy smartphone enabling guests unlimited local calls, unlimited 3G mobile. You can also make internet and IDD calls to China, Singapore, Taiwan, Thailand and USA for free. There's also the Tea & Coffee maker for use.
There's bathing robes in the cabinet, as well as personal safes. There's also a mini fridge and snacks option. The Wi-Fi connectivity is strong, which really helped when my friend bang sey (bailed on) me and left me waiting in the hotel for the whole day.
And yes, there's bathtub! But the water was not hot enough for a hot water bath (it's warm, but cools really fast because of the weather), so I had to boil water to make it really really hot.
All the toiletries, hair dryer and complimentary water are available in the bathroom.
Facilities
The weather was sooooo… cold that I spent my most of the time cuddling in bed with my laptop and with the heater on whenever I'm not out. I went around taking some photos on the morning when I'm supposed to check out so that you guys get to have a glance of what to expect if you were to be staying in Empire Hotel Wan Chai. Here's what you get up the lift.

On level one, above the lobby level, we've got the Empire Grand Room – a meeting venue in the heart of business district. The grand room can be separated into three individual rooms Empire Room 1, 2 & Boardroom to accommodate meetings of various scopes and sizes.

Located on the second floor, the exclusive Empire Club Lounge looks really new with a hint English style to it. It provides a range of comprehensive business services including free broadband internet, coffee/tea and refreshments as well as meeting room facility combine to allow efficient, comfortable and relaxing business dealings.
Opening hours: 07:00 – 23:00 daily.
All the way up to the 21st floor, the Sky Pool and Fitness Centre are situated there. The outdoor swimming pool is non-heated, so it wasn't exactly the best time to be swimming there.
Opening Hours: 07:30 – 11:00 | 11:30 – 19:30 daily
* Sky Pool will be temporarily closed for an annual overhaul maintenance during 16 December 2016 to 28 February 2017.

Hidden in a blind corner, the Fitness Centre on 21st floor provides a select range of gym equipment.
Opening Hours: 07:30 – 11:00 | 11:30 – 19:30 daily
Dining Options
There are three dining options available in the hotel. The first is the Lobby Lounge (lobby floor) which is a good meeting place for anyone who needs a relaxing afternoon tea or casual dining.
Phone: +852 3692 2169 | E-mail: fb-wc@empirehotel-hongkong.com
Opening Hours: 12:00 – 22:00
There is also Café 33 on Hennessy (LG1 floor) which offers offers colourful international flavours in a buffet style and a select a la carte menu, from breakfast, lunch to dinner.
Phone: +852 3692 2165 | E-mail: fb-wc@empirehotel-hongkong.com
Opening Hours: 07:00 – 21:30
Third is Guo Fu Lou (國福樓), a Michelin 1 Star Restaurant (2015 – 2017) famous for their dim sum.
Phone: +852 2861 2060 | E-mail: enquiries@fooklammoon-grp.com
Opening Hours: 11:30 – 15:00 | 18:00 – 23:00
Getting To Empire Hotel Wan Chai
I took bus A11 which cost HKD$40 (≈ SGD$7.30) from the airport and alight at Luard Road, a short walk to Empire Hotel Wan Chai. The hotel is just within minutes of walking distance of the Hong Kong Convention and Exhibition Centre, Hong Kong Arts Centre, a colourful array of nightlife entertainments and major shopping areas.

Empire Hotel Wan Chai (湾仔皇悦酒店)
Address: 香港湾仔轩尼诗道33号
33 Hennessy Road, Wanchai, Hong Kong
5 minutes walk from MTR Wan Chai Station, Exit B2
Phone: +8523692 2111 | Email: reservations-wc@empirehotel-hongkong.com
Website: http://www.empirehotel.com.hk/
Just Around The Corner: Wing Wah Noodle Shop (永華麵家)
As my friend did not book the stay with breakfast, besides 7-11 cup noodles, this was what I had for meals.

To be honest, I'm not a fan of wonton noodles. I had to put loads of chilli whenever I had them so as to cover the 'alkaline' taste. But from what I understand,wonton noodles in Hong Kong is different and famous because of the lack of 'alkaline' taste. Wing Wah Noodle Shop 永華麵家 is a Michelin star noodle shop located a short distance away from Wan Chai MTR Station.

I've tried the Braised Pig Knuckle Noodle (南乳猪手麵) and Shrimp Wonton Noodle (鮮蝦雲吞麵) and I had to say they were indeed delicious! The noodles are springy and the pork knuckles are flavorful, tender and have the right balance of meat and fats. The wontons stuffed with prawn and pork fillings and according to the posters outside, the delicious broth is made with shark bones (good for our joints)
Wing Wah Noodle Shop (永華麵家)
Address: 灣仔軒尼詩道89號地下
89 Hennessy Road, Wan Chai, Hong Kong
4 minutes walk from MTR Wan Chai Station, Exit B1
Phone: +852 2527 7476
Opening Hours: 12:00 nn – 03:00 Mon – Sat | Closed on Sun
Spots Around Hong Kong
I did not get to travel around much as one whole day was wasted waiting for a friend in the hotel who never turn up. I'm not exactly a shopping person, so Times Square, SOGO Department store and the Mall at Pacific Place were all pretty similar to me. But I managed to visit Mongkok, and guess what I found!

I wasn't expecting this, but imagine the happiness when I spotted Koi in cold freezing Hong Kong. #KoiGirlForever
I also had a piece of not so-smelly smelly toufu from a street food stall. The hot toufu was comfort food in the cold weather.
Rondavy's Artisan Kitchen
This is perhaps the only and best highlight of my trip. I met up with fellow blogger friends from Hong Kong.

Carmen (http://cameragirlcarmen.com/) and Stone IP (https://stoneip.info/) took some time out and introduced me to Rondavy's Artisan Kitchen, which is this little exquisite corner at Causeway Bay's Bartlock Centre.
The cozy shop sells home-made western delights, and being the a pasta-lover, that's the dish I went for. Stone IP ordered Egg Benedicts and pumpkin cream soup, while Carmen ordered some cakes and afternoon tea set.
The afternoon set consist of croissant, caviar salmon, mini burgers, scones, and cakes. The food was pretty affordable for a catch-up session as we get to sit there for hours.
The best place about this place is this gorgeous floral wall which beautify every photo you take. From the panorama view, you can see how gives you a slightly different layout depending on where you sit.
Rondavy's Artisan Kitchen
Address: Hong Kong, 銅鑼灣耀華街3號百樂中心11樓
11/F, Bartlock Centre, 3 Yiu Wa Street,Causeway Bay Causeway Bay
Phone: +852 2893 2128 | Email: rondavy.sweets@gmail.com
Facebook: https://www.facebook.com/Rondavys
Opening Hours: 12:30 – 22:30 on Mon/Tue/Thu (Closed on Wed) | 13:30 – 23:00 on Fri | 13:30 – 23:30 on Sat | 13:30 – 23:30 on Sun
Wong Tai Sin Temple 嗇色園黃大仙祠
Wong Tai Sin Temple, a Taoist temple established in 1921, is one of the most famous temples in Hong Kong. Like Singapore's Kwan Im Thong Hood Che Temple 四马路观音堂, it's a must-visit for Chinese when they visit Hong Kong.

Visiting this place on the day I'm flying off, I had a tough time dragging my luggage around on the uneven road. From what I heard, Wong Tai Sin Temple is known for its fortune-telling, and he is said to grant whatever is requested. While you can check your fortune out by shaking the bamboo sticks, you will need to pay to get the number interpreted. Hence I paid my respect and wish for luck while skipping the lots.
Aside from the Daxiong-baodian or Grand Hall, there's also the Sansheng Hall and the Good Wish Garden which is a miniature copy of Beijing's Summer Palace. The grounds also feature three memorial archways – a common feature of traditional Chinese architecture.
Wong Tai Sin Temple (嗇色園黃大仙祠)
Address: 九龍黃大仙竹園村二號, Chuk Un, Hong Kong
2 Chuk Yuen Village, Wong Tai Sin, Kowloon
3 minutes walk from MTR Wong Tai Sin Station, Exit B2
Phone: +852 2327 8141
Website: www.siksikyuen.org.hk
Opening Hours: 07:00 – 17:30 Daily
I don't think I will be adventurous enough to be venturing any non-Chinese countries anytime soon. This lone trip to Hong Kong was a pretty unique experience, travelling without any companion, moving without any aims. Do you have any solo travelling experience to share with me too?
xoxo



Facebook | Instagram | Twitter | YouTube
*Disclaimer: This is a personal review. Opinions stated are genuine and honest. Also note that all sources, information, content, links are valid to change at any time.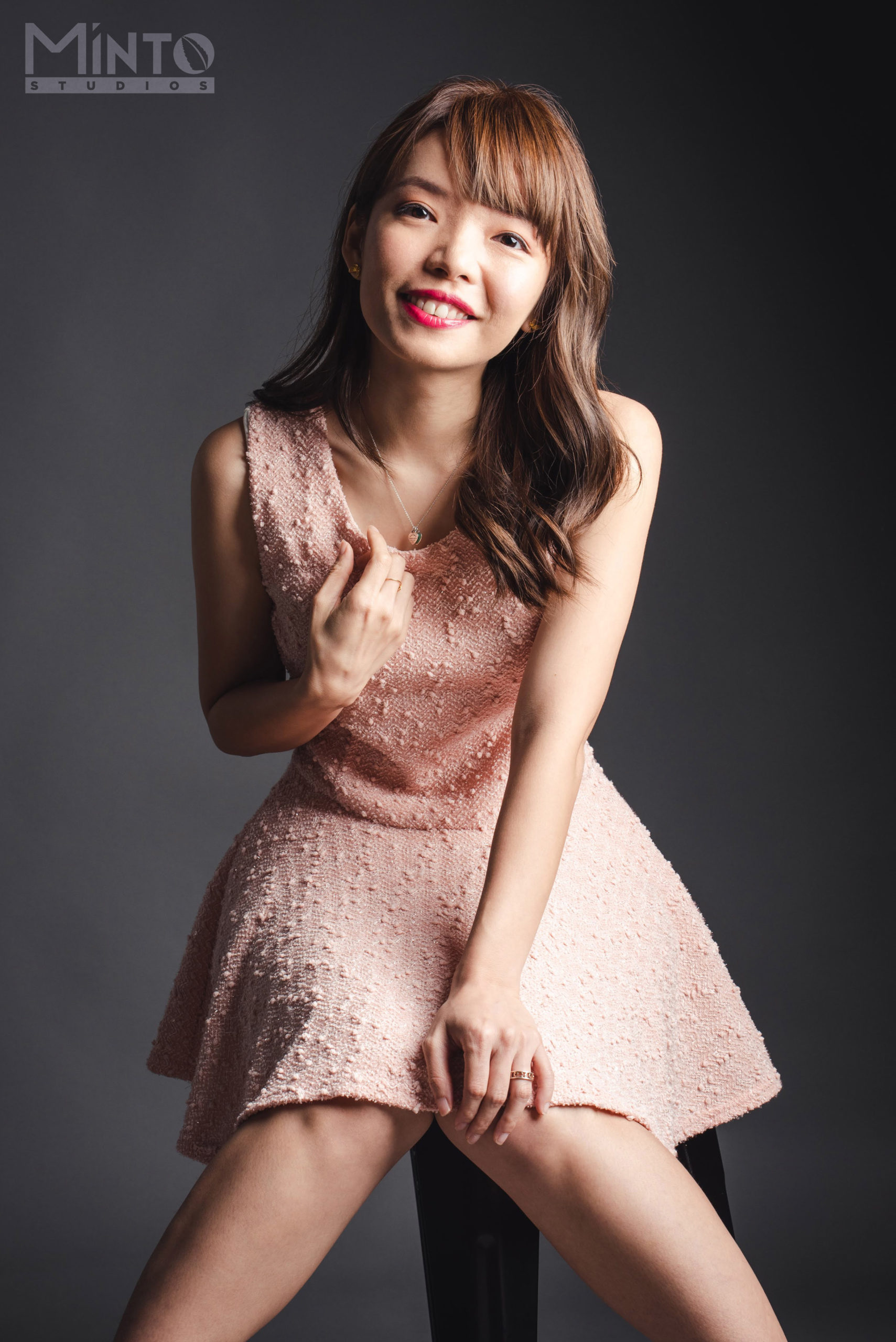 1/2 of #TheEpiphanyDuplet, Tiffany Yong juggles her ABCs – Acting, Blogging and Coaching/Consulting as she is fuelled by passion and drive to succeed.
It is not easy to make a living in Singapore just purely based on Acting, so with Blogging to help her with her online presence, and Coaching kids drama, private tutoring and freelance social media consulting to finance her life, she is currently leading the life most people hope to have: Living the Dream!