Foodies: The Culinary Jetset Documentary Review | by tiffanyyong.com
Recommended Audience: Fans of Aiste Miseviciute, Perm Paitayawat, Andy Hayler, Katie Keiko, Steven Plotnicki, Thomas Jackson, Charlotte Landelius, Henrik Stockare and fine dining fans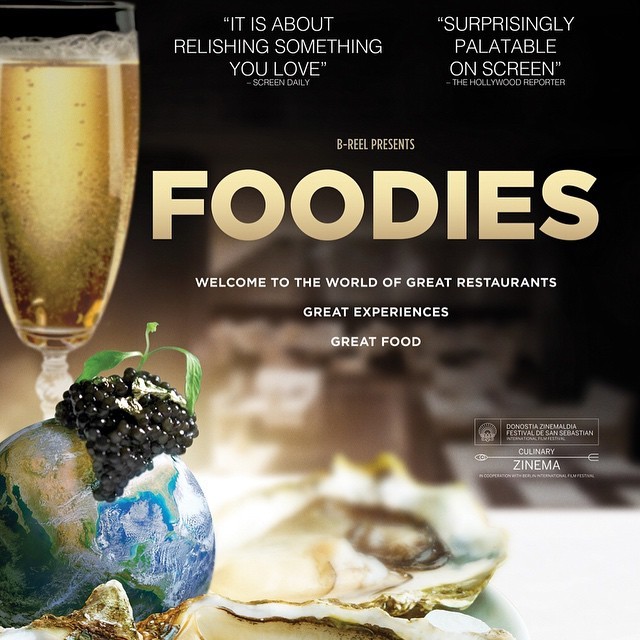 Foodies: The Culinary Jetset Documentary Synopsis
A documentary on the fine dining subculture of FOODIES. The interest in haute cuisine has grown exponentially. Now, we enter the world of the most influential people on the food scene – the foodie. A subculture of blogging food critics with a mission to eat at the best restaurants on earth. Through our close study, we get access to the world's most exclusive restaurants and get to know a group of slightly bizarre but charming food maniacs.
Foodies: The Culinary Jetset Viewer Rating: 2.5/5 **
Foodies: The Culinary Jetset Documentary Review:
I labelled this a Documentary Review so that anyone who has plans to watch it should do so with an open mind and not expect a film with climax or wonderful cinematography, or even great acting (Yes, there are a plenty of awkwardness moments and relatively fake enjoyment with obvious scripting).

Image Credit: http://k-luxedining.com/
The 5 featured Bloggers are: Londoner Andy Hayler (andyhayler.com), New Yorker Steve Plotnicki (OpinionatedAboutDining.com), Paris based Lithuanian Model Aiste Miseviciute (Luxeat.com), London based Thai Perm Paitayawat (TheSkinnyBib.com) and Hong Konger Katie Keiko (K-Luxedining.com). The 5 bloggers shared how they started out their blog, and I believe, this created a huge debate on whether food blogging is something only for the wealthy.
Steve Plotnicki(above) is a straight forward writer and opinionated person who isn't afraid to say nay to even award-winning chefs. He has even published a restaurant guide with his own rating system. Andy Hayler has eaten in all the three Michelin star restaurants for up to 5 times. Model Aiste Miseviciute, a "destination eater", loves to travel for food and funds her expensive hobby through modelling and stock photography production. Perm Paitayawat's well-to-do family allowed him to travel distance to taste gourmet food. Last but not least, rookie blogger Katie Keiko earns and saves up for fine dining.
Andy Hayler(above) also published a book "The London Transport Restaurant Guide". While both Steve and Andy were considered the more veteran bloggers, a few chefs (who managed to be interviewed and made it into the final cut) were still unhappy by these "self-appointed" foodies who impose danger to their businesses and reputation when they might know little about. With the amount of influence bloggers have these days, I won't say that the chefs are completely wrong, but yet again, aren't food meant to be for the customers and shouldn't the opinions of every individual matters?
When questioned on how readers view her expensive hobby of travelling the world for food, Aiste Miseviciute (above) pointed out the fact that there are people who are willing to travel for sports or even beaches and sun. Although I'm not willing to do so, I've seen how my sister was willing to fork out money to see her favourite Korean idols on their world tour concerts.
I wondered why I wanted to watch the film after the first 15 minutes into the show. While the places the bloggers visited were amazing, such as Noma (Copenhagen), Longjing Manor (Hangzhou, China), Eleven Madison Park (New York City), Kikunoi (Kyoto) and Pierre Gagnaire (Paris), I felt that they weren't really catered for the masses and more for the elites. Does it make me want to visit these restaurants after watching, not exactly. Do I want aspire to be like them after watching? Definitely not. Well, the only one thing I was comforted after watching Perm Paitayawat (above) was perhaps the fact that he travels around with his iPhone and not a bulk DSLR like what most local food bloggers did (just like me!). There were so many-a-times when I was being judged by the time of camera I bring around!
Katie Keiko, a newcomer in the fine dining industry is perhaps the only person most people in the cinema could relate too. Like the rest of the featured bloggers, who paid for majority of their meals (again, they are mostly well-to-do), she had to work hard in the corporate world to pay for her exquisite taste, and even gave up a few times as it was time-consuming. So why continue to do so? When questioned, most interviewees concluded that food bloggers do so for social status, or they could have kept their opinions to themselves by keeping a diary instead. So are they right? In society, there are people who initiate action (first movers) and there are people who follows or prefer guidance and references. It is frustrating to be repeating the same thing over and over again to different people, hence the need for a blog or opinionated website to express personal views. Depending on the content, this should not be generalised!
Overall, aside from a few interesting scenes, say, the Chef's Sex on the Beach dish, or watching a chef debating on how nice his dish was with Steve Plotnicki, the slow-documentary-pace of the film might make you just keep looking at your watch instead of the show.
P.S. I'm referring to the film, NOT the poor bloggers who looked really uncomfortable with the extreme close-ups and the seemingly-instructed directions!
Do You Know?
Foodies: The Culinary Jetset is released by Fortissmo Films, the same company which gave us Jiro Dreams Of Sushi. The directors are Thomas Jackson, Charlotte Landelius and Henrik Stockare. The decision to focus on fine dining bloggers was to showcase the most extreme way of looking at food and the trend of how people use food as a tool to tell others who they are.
"This kind of sociological aspect of food is really interesting and in its wake also comes issues of how this might affect the environment, class issues, to what degree food can be read as an art form on par with music or painting etc. With this film we were hoping to make audiences start ask themselves questions about what food is and how it functions, and what kind of effects that might have on different levels." Thomas Jackson on thepoppingpost.com
Interviews/ Event Clips
Check out Foodies: The Culinary JetsetOfficial Website and Facebook Page!
To know more about the 5 bloggers, do click on their names for their respective websites: Andy Hayler | Steve Plotnicki | Aiste Miseviciute | Perm Paitayawat | Katie Keiko
Foodies: The Culinary Jetset is out in cinemas on 16 July 2015.
xoxo



Facebook | Instagram | Twitter | YouTube
*Disclosure: Invitation by Sethlui.com. No monetary compensation was received for the movie review.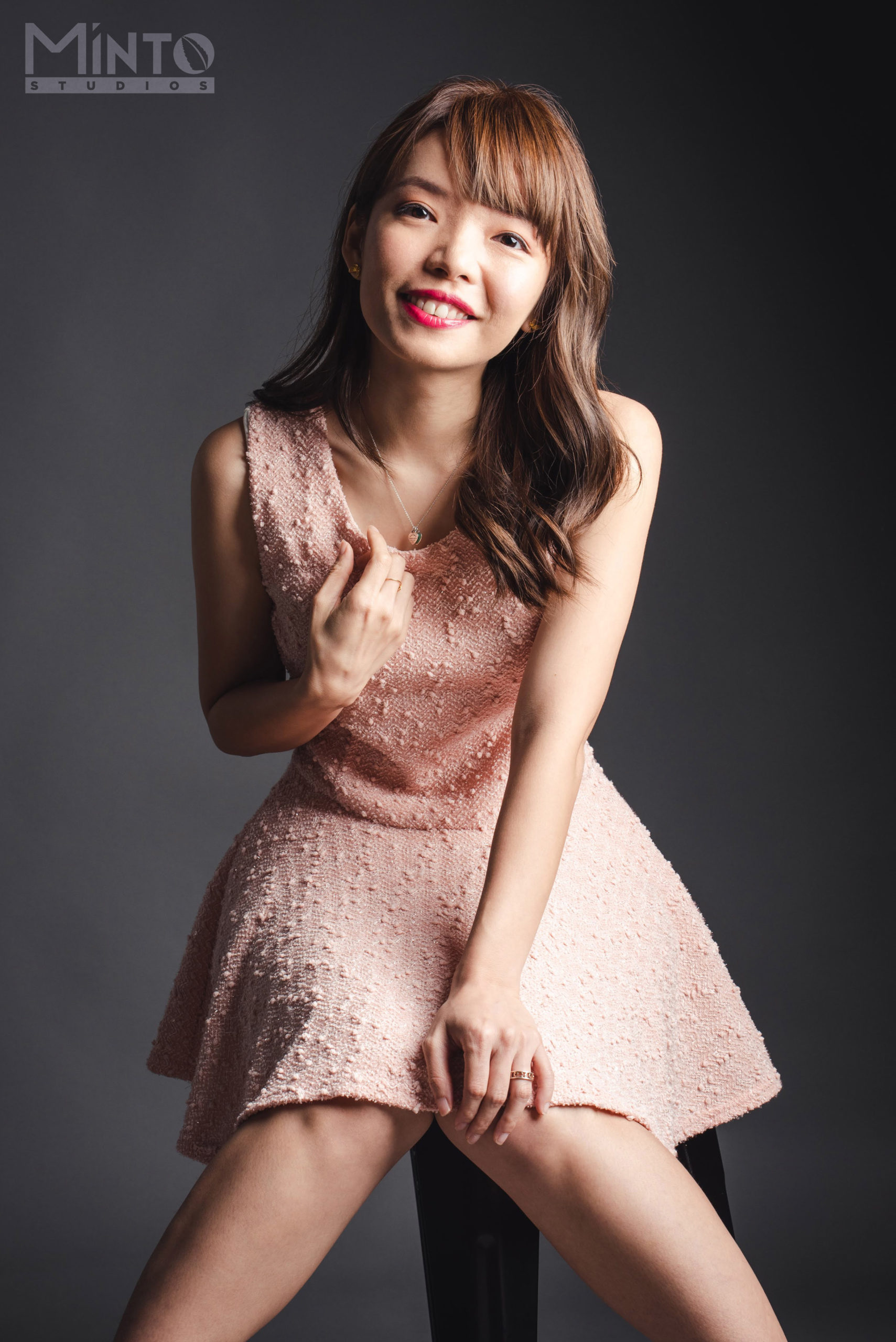 1/2 of #TheEpiphanyDuplet, Tiffany Yong juggles her ABCs – Acting, Blogging and Coaching/Consulting as she is fuelled by passion and drive to succeed.
It is not easy to make a living in Singapore just purely based on Acting, so with Blogging to help her with her online presence, and Coaching kids drama, private tutoring and freelance social media consulting to finance her life, she is currently leading the life most people hope to have: Living the Dream!