Hollywood Adventures (横冲直撞好莱坞) Movie Review | by tiffanyyong.com
Recommended Audience: Fans of Zhao Wei 赵薇, Huang Xiaoming 黄晓明,Tong Dawei 佟大为, Sung Kang 姜成鎬, Missi Pyle, Kat Dennings, Rick Fox, Rhys Coiro, Stephen Tobolowsky, Sarah Li, Roger Fan, Simon Helberg, James Patrick Stuart, Robert Patrick, Justin Lin and romantic comedy movie fans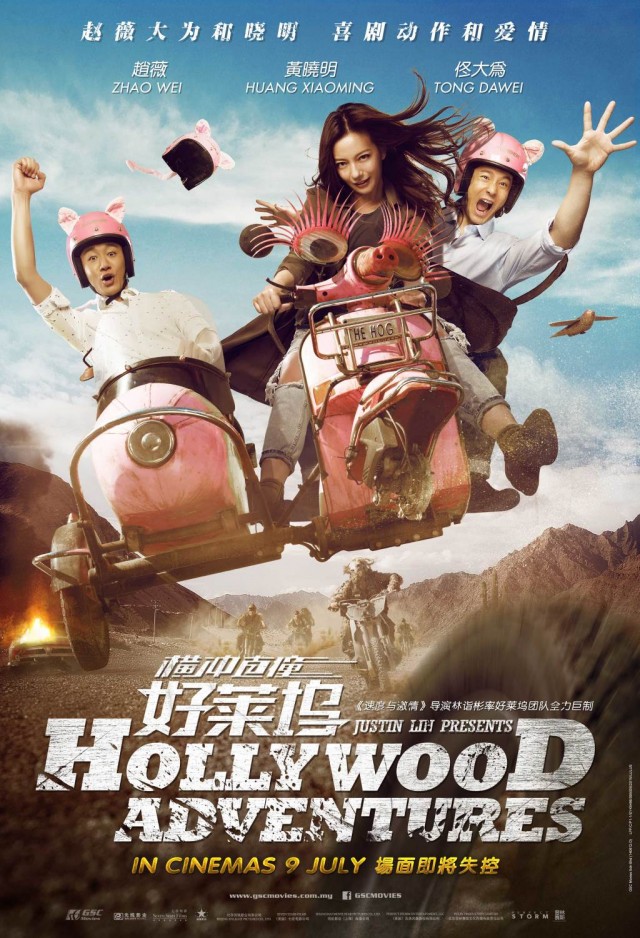 Hollywood Adventures (横冲直撞好莱坞) Movie Synopsis
He Yuming (Huang Xiaoming) is a hard-working car salesman; all he dreams of is to propose to the love of his life, Yan Yan (Sarah Li) who is supposed to come back from the US soon. However all of sudden, she breaks up with him on the phone. To fly to Los Angeles and win back Yan Yan, Xiaoming joins a "Hollywood Adventures" tourist group and unwillingly joins forces with fellow traveler Fang Dawei (Tong Dawei), who sees life through the lens of the movies, and reluctant travel guide, Wei Wei (Zhao Wei), a beautiful woman who is everything Xiaoming is not. The trio then goes on an epic cross-cultural adventure where anything is possible in Hollywood.
Hollywood Adventures (横冲直撞好莱坞) Viewer Rating: 3.5/5 ***
Hollywood Adventures (横冲直撞好莱坞) Movie Review:
I caught this film without watching the trailer, so it was really just for the cast: Huang Xiaoming, Zhao Wei and Tong Dawei as I've been watching several films of theirs for the past one year. They were mostly emotionals ones like The White Haired Witch of the Lunar Kingdom and Dearest. It was nice to see something funny for a change.
Just "like a film that's started shooting before the script's finished", you don't really get to anticipate what happens next and everything is so ridiculous and unbelievable, because everything's possible and "nothing's impossible in Hollywood".
Like many Chinese comedies, several characters are named after the actors' names, such as Huang Xiaoming, Zhao Wei, Tong Dawei, Rick Fox and Kat Dennings. And if you having been watching Hollywood films, you will find many familiar Hollywood actors acting as supporting actors and cameos (more than 13 of them!) in this Chinese-language dominant film.
Aside the Missi Pyle (Remember the sidekick girlfriend in Home Alone 4?), the appearance of Fast and Furious actor Sung Kang as Manny, the antagonist is perhaps the next most surprising moments. I never thought it was such a HUGE production! Parodies and imitation of classic characters (think The Terminator, Red, and The Hangover) might bring you some laughters, only if you've watched those films before and recognise those characters.
Watching Vicki Zhao spout strings of English, do a Charlie Angels by throwing punches and marksman's gunshoot as well as saying the F-word in this film might well be the very reason why you should watch the film. Ok, also if you want to watch her kiss her childhood best friend Huang Xiaoming too. There were plenty of cliche moments, but I have to say the over-the-top car action sequence (which reminds one of Fast & Furious) might just be the very moment you find your money worth (although I did spout out "Crazy!" when I saw the scene).
Tong Da Wei, the silly and dreamy comedian will be the one who gave the most unexpected results and diverse appearances. From a gay-lookalike to martial expert, from an odd Hollywood film fan (or Kat Dennings' fan) to an actor wannabe to a stuntman hero in the final showdown, all the impossibles have took place on him.
While I was pretty disappointed with the unfocused plot, I had to give credit to the film for the cast, the attempt for a Chinese-Hollywood film, and as well as the three A-star Chinese actors for their odd chemistry. At the very least, I will rather imagine myself having this absurd Hollywood adventure as compared to a crude-talking bear for boyfriend.
Do You Know?
'Hollywood Adventures' is the largest Chinese-language movie to film in Southern California. A crew of 75 people and 55 production vehicles were used to stage a gun battle scene for the movie.
This is Justin Lin's, the Taiwan-born director of Fast & Furious instalments 3-6, first Chinese Language film debut.
During the filming of the van driving in the desert, Freerange (the pig) defecated during a long take. Zhao Wei and Huang Xiaoming completed the scene before alerting the director.
Zhao Wei and Huang Xiaoming had known each other since school days in Beijing Film Academy. This is their first collaboration and their first film with kiss scenes. Huang Xiaoming revealed in the past it was his dream to kiss her.
Behind The Scenes and Interviews
Hollywood Adventures (横冲直撞好莱坞) is out in cinemas on 9 July 2015.
xoxo



Facebook | Instagram | Twitter | YouTube
*Disclosure: No monetary compensation was received for the movie review.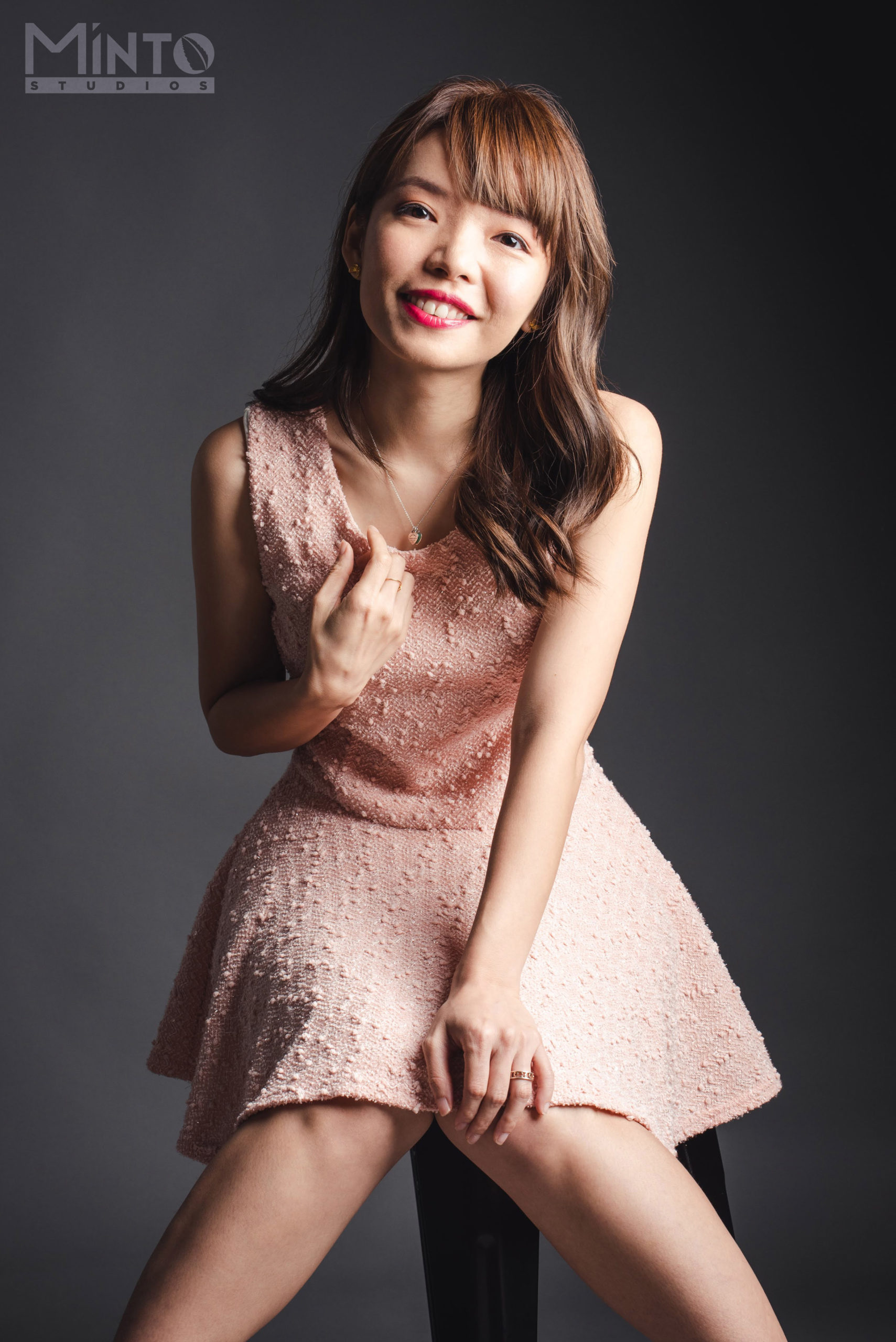 1/2 of #TheEpiphanyDuplet, Tiffany Yong juggles her ABCs – Acting, Blogging and Coaching/Consulting as she is fuelled by passion and drive to succeed.
It is not easy to make a living in Singapore just purely based on Acting, so with Blogging to help her with her online presence, and Coaching kids drama, private tutoring and freelance social media consulting to finance her life, she is currently leading the life most people hope to have: Living the Dream!