Dearest (亲爱的) Movie Review | by tiffanyyong.com
Recommended Audience: Fans of Vicki Zhao 赵薇, Huang Bo黄渤, Tong Dawei佟大为, Hao Lei郝蕾, Zhang Yi张译, Zhang Yu-Qi张雨绮 and director Peter Ho-sun Chan 陈可辛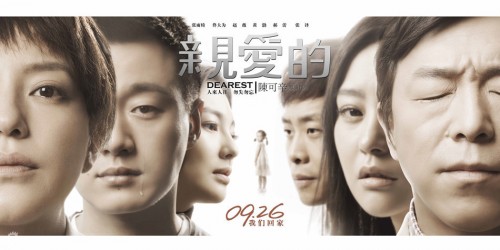 Dearest (亲爱的) Movie Synopsis
Shenzhen, Southern China – When their 3-year old son goes missing. TIAN WEN-JUN and his ex-wife, LU XIAO-JUN, find their ordinary lives thrown into complete turmoil. Overwhelmed with guilt, they struggle to cope with the never-ending nightmare that most people would be unable to comprehend. They comb through half the country in search of their child but to no avail. The waiting is the hardest thing to endure but they persevere, clinging to the faintest glimmer of hope – even if it comes in the form of a conman's lie. Hope is the only thing that gives them a reason to live.

Months pass. One day, the couple sits and watches the autumn leaves fall. Although they are divorced, they realize that once a man and a woman have a child together, they are inextricably linked forever. While on the road, they encounter HAN DE-ZHONG and his wife FAN YUN, another couple who lost their child. Han introduces Tian and Lu to a support group that is dedicated to locating missing children. Tian and Lu are both grateful and saddened to meet others in the same circumstances. The members of the group offer each other assistance and emotional support.
Stills searching years later, Tian and Lu travel up north to a remote village, where they have been tipped to find their long lost son, TIAN PENG. Tian and Lu return home with their son, now 6, but Peng has changed. He sees his biological parents as strangers. The child is traumatized after being taken away from his 'family' for a second time. Meanwhile, LI HONG-QIN, Peng's foster mother from the village arrives in the city in search of her last surviving relative, exposing long buried secrets…

(本片故事乃根据真人真事改编。)
儿子失踪了,这打破了离异夫妇田文军(黄渤饰) 和鲁晓娟(郝蕾饰) 的普通生活。他们於万般愧疚中度日如年,於常人无可想像的苦痛中苦捱支撑,找遍大半个中国,却始终渺茫无音信。如果说等待是世上最难的事,他们甘心情愿。哪怕是来自骗子的消息,那也意味著一个希望,希望成为他们活下去的理由。春去秋来的某一天,夫妇二人坐看秋风落叶,终於了悟,如果一对男女有了一个小孩,无论他们如何分开,他们都会割捨不开。

寻子途中,他们遇上了有著相同经历的夫妇韩德忠(张译饰) 和樊芸(张雨绮饰),亦接触到一个帮忙寻找失踪孩子的民间组织,颇感同是天涯沦落人,相逢何必曾相识。众人彼此互助,相互取暖。在韩德忠的襄助下,田文军和鲁晓娟依据一条新线索,隐身潜入北方某地农村,终於找到了日思夜想的儿子田鹏。
田文军和鲁晓娟携子回家,岂料物是人非,儿子早已将他们视作陌生人,幼小的心灵犹如遭遇情感的第二次拐卖。与此同时,田鹏的农村养母李红琴(赵薇饰)也来到这座城市,她要找回她唯一的亲人,也揭开了一个隐藏已久的秘密……
Dearest (亲爱的) Viewer Rating: 4/5 ****
Dearest (亲爱的) Movie Review:
I had difficulty getting a friend to watch this film with me, as most expressed disinterest with reasons like, "I don't watch such kind (crying) films." But I thought Dearest is actually the Chinese version of "Taken" minus the actions and kidnapping triads. This is more realistic, given that it was based on the real documentary of how Tian and Lu found their abducted son three years later.
The Ayes

I did not cry as much as I thought I would, perhaps because I'm yet a parent myself. But I can definitely feel for the parents who lost their kids. This film have various characters where the different groups of audience will be able to relate with. And for me, it's more of the feeling of Lu Xiao Juan's second husband, the Yes-I-Can-Understand-But-I-Am-Not-Part-Of-It group.
Most people will think that it's the typical lost-and-found-then-happily-ever-after movie, but nope. The film touches your heart first, and then make you think again. Think of questions that we will usually assume about the abductors. That how most would abduct to make the kids beg for money, that the kids will be suffering and pining for their real parents. It also make one look at the existing policies that might be erred. Like the police report allowed only after the child was missing for more than 24 hour; the rampant child abduction case in China; China's one-child policy; the guilt and repercussion on the parents who lost their child (feeling guilty having another child), all these thought-provoking questions will most probably be at the back of your mind after the film.

The various actors were brilliant in their own way. Tian's desperate search for the kid, Lu's depression, followed by her breakdown and revelation on the secret she had been hiding in her heart for months. I teared, at the weirdest scenes, like when the 6-year-old newly-found son held her hand for the first time. The smile that crept onto her face was as if she had to control herself from dancing for joy….
Han De Zhong, Captain of the self support group for parents whose kids were abducted and lost, was, I thought, an unimportant role and his performance was actually so-so, until the point where Tian and Lu had recovered their child, and the emotional struggle within him having to deal with a sudden pregnancy with his wife and realizing that only one couple within that support group had found their child. You could almost feel the pain in his heart when he left the celebration to cry in one corner.

Even for Tian Wen Jun (Huang Bo), the revelation that he had finally found his son came much later after he got out of the police station. The breakdown was as if the three years worth of pressure and stress had exploded out of him.
Of course, not forgetting the two children of Li Hong Qin (Vicki Zhao)- 6 year-old missing Pengpeng and his sister Yang Ji Fang. They were natural and you could hardly believe that they are just kids.
Although she's the main actress, Vicki Zhao did not appear till midway, much to my surprise. She was by right, the antagonist of the film, the wife of the kidnapper, the person who robbed the couple of their only child. But she was the one who make me think again, think from her character's point of view. From the third person's point of view, it was not easy to hate her. But similarly, from the parents who had lost their child, it wasn't easy to NOT hate her. Acting wise, I love how she was able to instill a different meaning with every cry scene, especially the part where she was squatting in the police station, and her "daughter" was brought to her.
The Nays

The opening scene which was the day the 3-year-old son, Pengpeng went missing, was filled with little snippets and details of a daily usual life. Wandering street cat, the massive and messy power line (tied with red ribbon and then marked with chewing gum) and fighting underaged teenagers. It would be impressive if these details were related and linked to the end of the film (few years down the road). But they were irrelevant, hence making the opening stretch littered with insignificant scenes.
This is not a typical blockbuster film that the public will look forward to watching, as it forces people to look at the evilness of humanity. Like Tian, I couldn't understand how could fellow human still try to con and rob a man who had just lost his child with fake news. With such a genre which looks depressing based on the trailer, Dearest (亲爱的) will be in for a tough fight against The Hunger Games: Mockingjay – Part 1 which is opening on the same day in Singapore.
Do You Know?
The film was based on this story, where the boy was called Xinle and his dad Peng Gaofeng. In real life, the son could recognize the father when he returned.
Zhao Wei was nominated for BEST ACTRESS for 51st Golden Horse Awards and awarded the BEST ACTRESS for the 10th Chinese American Film Festival.
Peter Ho on filming "Dearest", "When I first saw the news documentary that my movie is based on, I was in awe of how life is so much more powerful and predictable than most fiction. I knew immediately that I have to make this movie. This kind of calling and urgency seldom happened to me. This incredible journey of two parents in search of their abducted son and their eventual encounter with his foster mother, the film takes us into multiple layers of contemporary Chinese society's changing landscape. I believe this is not just a Chinese story. This is a story that is relevant to the rapidly growing economies all over the world. Upon reading the script. Zhao Wei called me and said, "Peter, you have a great deal of social conscience". But I told her I have none. I was simply touched by the story and the characters. But I guess if the movie can touch the audience the same way the documentary touched me, then maybe after all, this can be a movie with social conscience."
Vicki Zhao is the first actor to be confirmed for the film. She rejected the roles initially as she felt that the experiences and characteristics of the role was completely different from her. But a friend told her how there will be no one but Peter Ho who would get you to be a villager. Vicki decided to take it up then, and this become her first film in the past three years.
趙薇是陳可辛最早定下的演員,趙薇最初本想推掉本片,因為角色的生活經歷、性格特質等方面與她相差太多,但因為朋友所說「除了陳可辛導演,再也不會有人找你演農民了」之語,趙薇決定接演。這也成為趙薇時隔三年之後,再次出演影片。
The Hollywood Reporter commended Huang Bo who has shown that he can be more than a stage performer and that Vicki Zhao had proved that she is China's Juliette Binoche.
黃渤「表現了自己的能力不僅僅是一個誇張戲劇化的演員」,更稱「趙薇證明了自己是中國的朱麗葉·比諾什」。
Behind The Scenes and Interviews
Check out Dearest (亲爱的)'s Official Weibo
Dearest (亲爱的) is out in cinemas on 20 November 2014.
xoxo



Facebook | Instagram | Twitter
*Disclosure: Invitation from Clover Films Singapore. No monetary compensation was received for the movie review.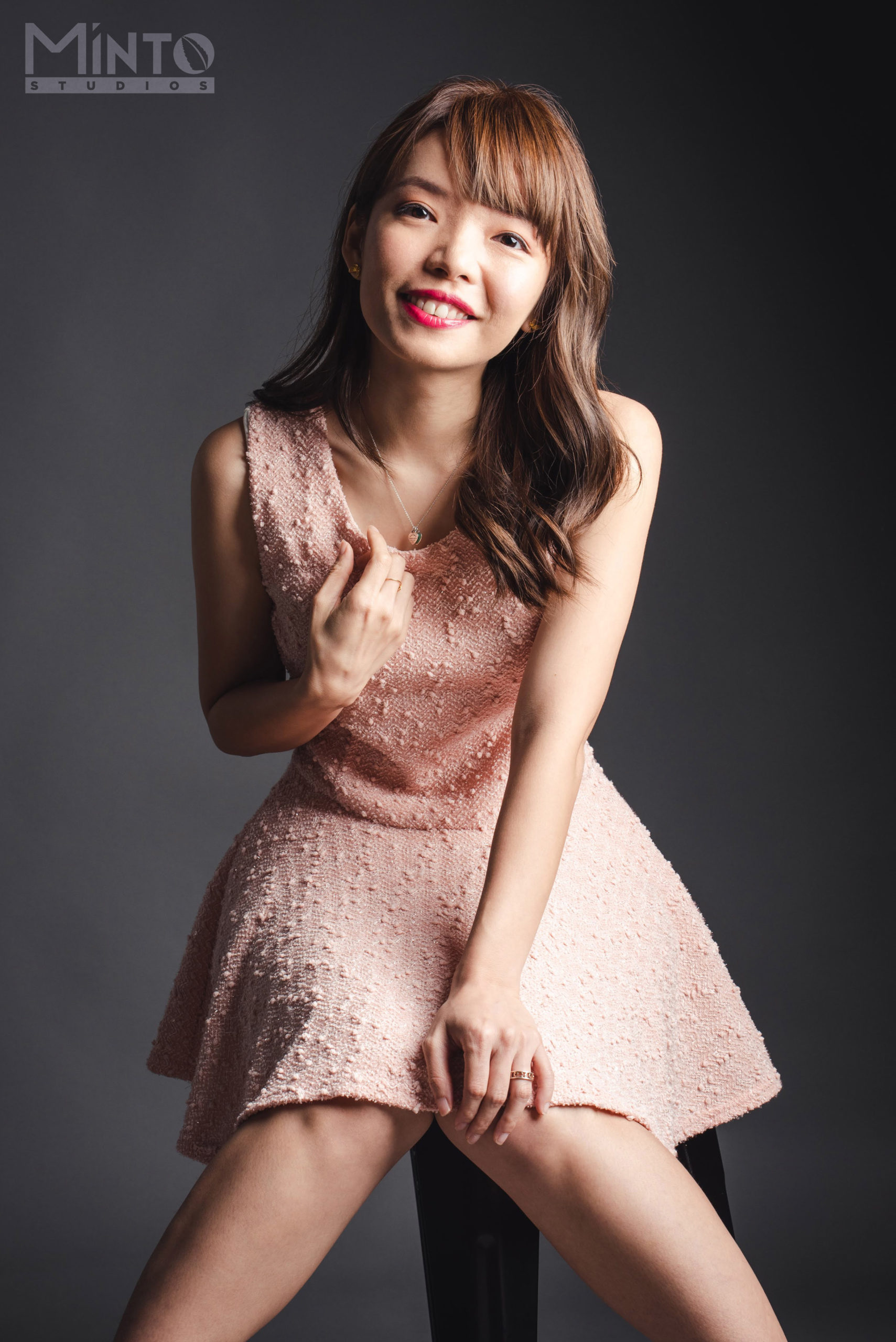 1/2 of #TheEpiphanyDuplet, Tiffany Yong juggles her ABCs – Acting, Blogging and Coaching/Consulting as she is fuelled by passion and drive to succeed.
It is not easy to make a living in Singapore just purely based on Acting, so with Blogging to help her with her online presence, and Coaching kids drama, private tutoring and freelance social media consulting to finance her life, she is currently leading the life most people hope to have: Living the Dream!