SPL 2: A Time for Consequences (杀破狼2之杀无赦) Movie Review | by tiffanyyong.com
Recommended Audience: Fans of Tony Jaa 托尼贾, Louis Koo 古天乐, Wu Jing 吴京, Simon Yam 任达华, Zhang Jin 张晋, Soi Cheang 郑保瑞, Unda Kunteera Yhordchanng, Kenneth Low Wai-kwong 卢惠光 and action movie fans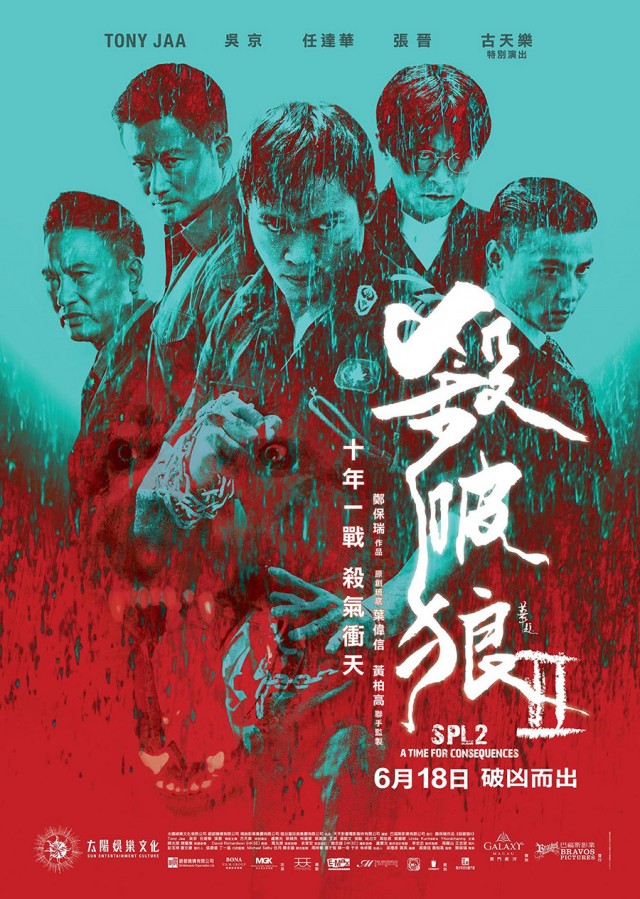 SPL 2: A Time for Consequences (杀破狼2) Movie Synopsis
A tough Hong Kong cop Kit (Wu Jing) busts a major gangster only to find his cover blown and his main witness gone. The gangster in retaliation has him kidnapped and put in a Thai jail with a false criminal identity.

A lowly prison guard Chai (Tony Jaa) with extraordinary fighting skills guards Kit and prevents his escape from prison. The prison guard's daughter suffers from a rare form of leukemia and Kit is the only donor who can save her. The prison guard discovers Kit's real identity and helps him to escape in return for his agreeing to save his daughter. Together Kit and Chai must face the gangster and his minions and take them down.
SPL 2: A Time for Consequences (杀破狼2之杀无赦) Viewer Rating: 4/5 ****
SPL 2: A Time for Consequences (杀破狼2之杀无赦) Movie Review:
SPL 2 was a film which I have been wanting to catch for the longest time, but did not do so, thanks to a particular friend who discouraged me and told me it was a lousy film. Luckily, 1 month after the film was out, another friend decided to watch this with me, and I totally regretted not watching this any sooner! In this film, there were plenty of surprises, excitement as well as touching moments.
I will start with the antagonist of the film, Louis Koo who had a special appearance in the film, plays a frail but evil rich man. As a man who embodies all the irony, it was interesting to see what a man would do when he's nearing death. The title : A Time for consequences, provide an apt description of how karma works, for both the bad and the good.
Besides Fast and Furious 7, this is the second film I've watched with Tony Jaa starring in it (I've missed Skin Trade). Many people perceive him as an action movie star who can't act. But here, he proved the audience wrong, acting as the father, Chatchai whose daughter Sha (Unda Kunteera Yhordchanng) down with leukaemia. I once read this quote somewhere – the recipe for a film (that sells) is guns (or action) and women. Here in SPL 2, I see that a girl can do the job too. Equally well, if not better. Being the only female actress in this film, Unda Kunteera Yhordchanng managed to balance up the masculinity of the film without the typical boobs and sex appeal! And of course, not to forget her fighting spirit that we should learn from: As long as we don't give up, there will be hope.
Another reason why I like this film so much was because of the intertwining relationship between the characters. The man who could save Tony Jaa's leukaemia daughter was right in front of him (Kit) all the time. Some might find it unbelievable, yet that is how life is. Simon Yam's character in the film said, "The wrong things will happen at the most-correct moment/time." (错的事情,都发生在最对的时间里) While this might seem a little philosophical (it took my friend some time to figure out what he meant), it is exactly what karma is like, at times. Certain things happened for a reason, and only when one learn from the lesson, he will realise why that happened. While I find it a little unbelievable when Simon Yam's character was able to go all out to save his nephew, Kit (Wu Jing), his never-give-up spirit was admirable.
Many action films had fighting scenes for the sake of fighting. Here, every fight was for a cause, different for each character, yet linked together by a brilliant action choreography. My favourite moment was the jail break scene where more than 200 actors were involved in that long take. You will be amazed by the different characters' individual fighting style. Tony Jaa's signature "Ong Bak" moves, Zhang Jin's elegant and classy stunts as well as Wu Jing's powerful swift moves. Definitely an action film worth every single cent of your money.
Do You Know?
Louis Koo Like his character's look in the film a lot. Different from his usual performance and appearance, he sacrifice his usual charming look and created this evil character's look with the director. The look was created when he appeared at the production set one day with a surgical mask and the director did not recognize him, hence he decided to do the same for the movie.
Tony Jaa is famous for his signature furious elbow assault and the double knee drop (muay thai) while Zhang Jin is good with his Tai Chi (he teaches Chow Yuen Fatt and Zhang Ziyi martial arts). As for Wu Jing, he has more than 10 years of kungfu acting experiences (he was the antagonist in the first SPL film 10 years ago). The 3 experts with different martial expertise is one of the main highlight of this film.
Although they play opposing roles in SPL2, Zhang Jin and Wu Jing knew each other for more than 30 years. Zhang Jin is always the calm and peaceful one in real life although he often play the villain role in film. On the other hand, Wu Jing is the hot-blooded and rash fellow who used to get into fights, but he often get the protagonist (good) character in films.
Wu Jing was kicked more than 500 times for the final fight scene. The director request to have real fighting actions so that it will look realistic on slow-motion.
Tony Jaa has married his long time girlfriend in late 2011 and is a father for his 2.5 year old daughter "Tiny Jaa". This enable him to act the role of a father better. He was so engrossed in the film and character that he cried when he saw his on-screen daughter, Unda Kunteera Yhordchanng bleeding. In the end, little Unda had to come and comfort him instead.
Behind The Scenes and Interviews
Check out SPL 2: A Time for Consequences (杀破狼2之杀无赦) Facebook Page!
SPL 2: A Time for Consequences (杀破狼2之杀无赦) is out in cinemas on 2 July 2015.
xoxo



Facebook | Instagram | Twitter | YouTube
*Disclosure: Invitation from Shaw Organisation. No monetary compensation was received for the movie review.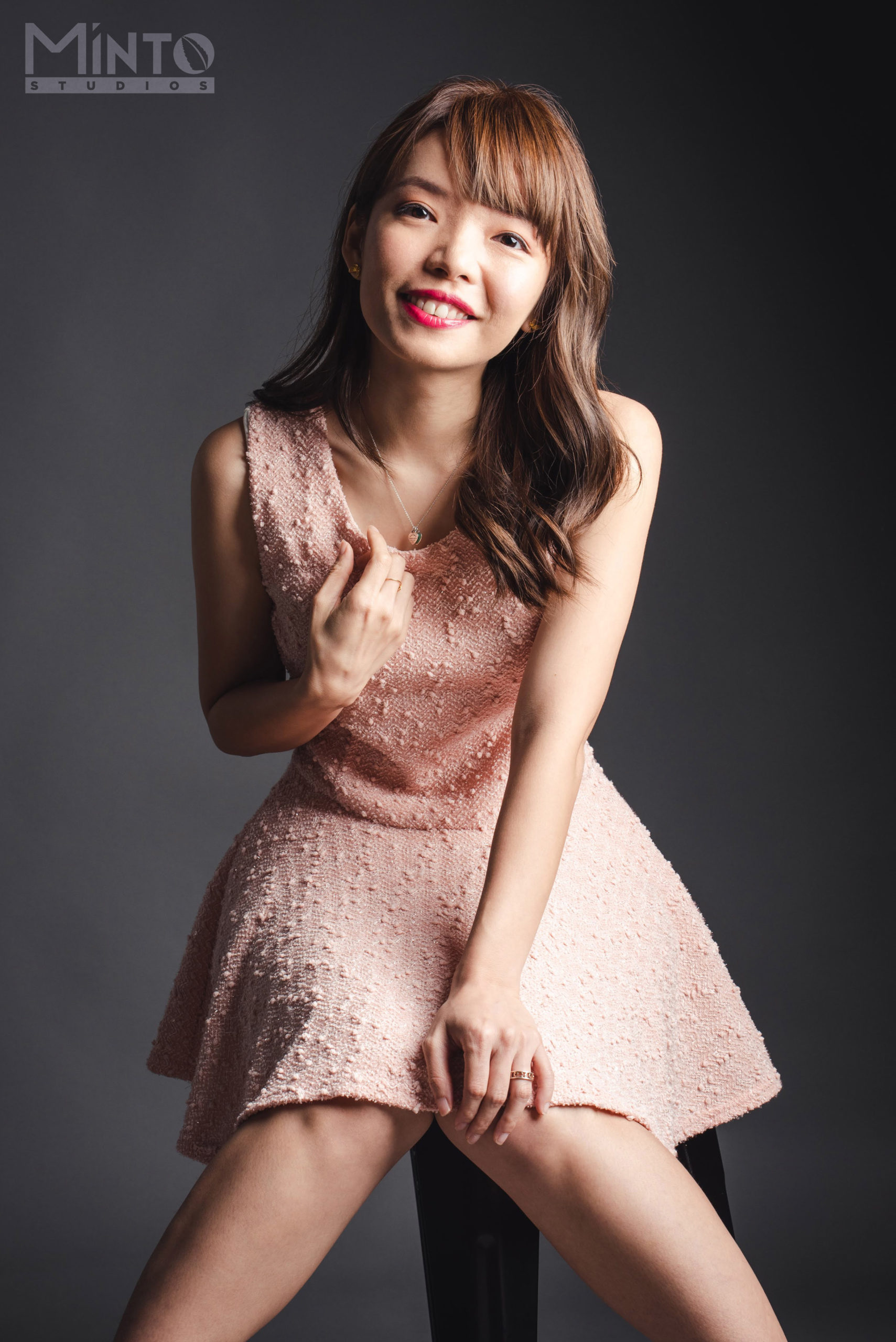 1/2 of #TheEpiphanyDuplet, Tiffany Yong juggles her ABCs – Acting, Blogging and Coaching/Consulting as she is fuelled by passion and drive to succeed.
It is not easy to make a living in Singapore just purely based on Acting, so with Blogging to help her with her online presence, and Coaching kids drama, private tutoring and freelance social media consulting to finance her life, she is currently leading the life most people hope to have: Living the Dream!