TWENTY 스물 (疯狂20) Movie Review | by tiffanyyong.com
Recommended Audience: Fans of Kim Woo-bin, Kang Ha-neul, Lee Jun-ho, Jung So-min, Lee Yu-bi, Min Hyo-rin and Jung Ju-yeon and romantic comedy movie fans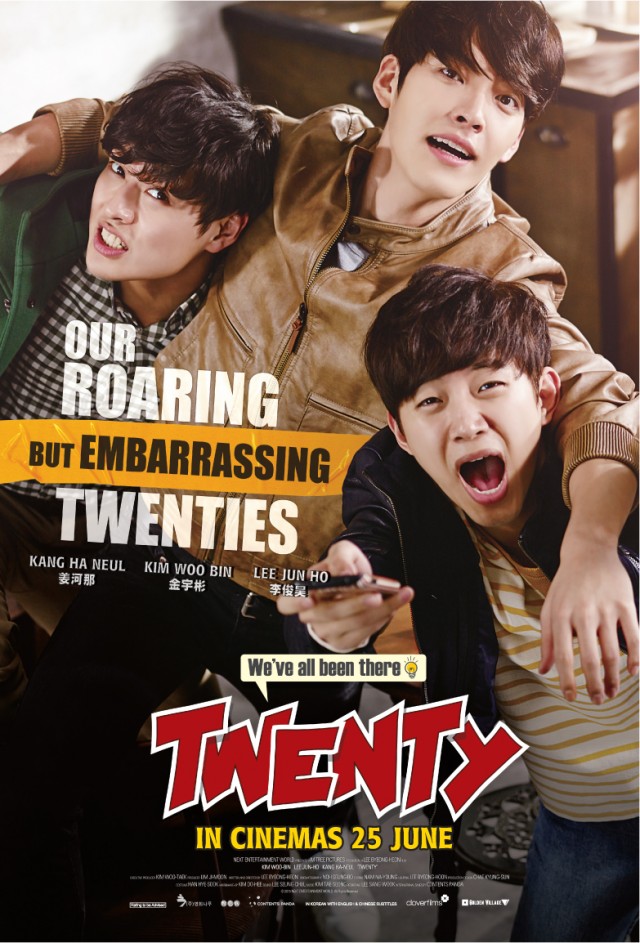 TWENTY 스물 (疯狂20) Movie Synopsis
'Chi-ho' whose only virtue is being irresistibly attractive. 'Dong-woo' who is torn between his dream and the family. 'Gyeong-jae' who only has a brain for study.

A super-charming slacker who pursues a life of doing nothing after high school; a re-taker who works hard for his dream of becoming a cartoon artist despite the financial hardships; a college freshman whose college activities are entirely geared toward attaining his ultimate goal of landing a job in a global corporation… A radiant comedy about three best buddies who turn twenty to share the most embarrassing moment of their lives!
TWENTY 스물 (疯狂20) Viewer Rating: 4/5 ****
TWENTY 스물 (疯狂20) Movie Review:
So what is it like to be 20? Or back to 20 years old, for those who are already above 21. I guess the guys will be able to relate more with this film as it provides an exaggerated and humorous perspective of the guys who struggled (openly) to find their directions in life.

2PM's Lee Jun Ho acted as Dong-woo, a student who repeat his final year so that he have more time to pursue his artist dream while earning for his college fees. He's perhaps the character I was able to relate with the most, especially when he said that he did not want to give up his dream now, as he's afraid he might not have the courage to pick it up again next time. I had the same sentiments, as despite having many notions of giving up my acting dream, I was afraid to let go, because I might regret it in future. It was love for Soo Hee (Lee Yoo Bin, Pinocchio) which made him changed his plans and work towards money instead of pursuing his dreams.
Kang Ha-neul's "Gyeong-jae" represents majority of us, moving on to college despite not knowing exactly what he should do. As the narrator of the film, this young Bae Yong-joon lookalike is most probably the quintessential guy most girls will fall over. Smart, decent and Mr-Nice, but that doesn't include the time when he's drunk!
After catching Kim Woo Bin's The Con Artist just 2 months ago, I was curious what will this intelligent con-man turn into when he's back to becoming a student. While he's the most hilarious and bold person amongst the three musketeers, he's my least favourite character. Aimless, reckless and playful. Yet, he's the epitome of the playful kid in most man. How many guys will dream of groping a girl, getting off and her becoming his girlfriend!
I love the chemistry between the three guys. It realistically captures the sentiments of the youths nowadays, at the same time, bring out the brotherhood (as well as jealousy) of brothers being together with their best friend's ex or sister! Interestingly, the three guys represent different sides of me. Dong-woo is my current self, where I'm striving to pursue my dreams. Gyeong-jae was my past, when I was doing what most people do, taking the practical path, getting into university, finding a boyfriend and moving on. Chi Hoo is someone whom I don't think I can ever be, or someone I dread becoming, to be doing nothing in life, having no purpose in life.
If you love Quick Silver's slow-mo scene in "X-Men:Days of Future Past", you will find the trio's fight scene with the gangster hilarious. The exaggerated slo-mo filming was so crazy that practically everyone were laughing their heads off. I was very much amused by this film, and it definitely reminds me of what my sister told me when I was "advising" her about her future. "Not everyone knew what he/she want to do like you(me)." And "Twenty" is the very film that expressed this fact, which hopefully, will be able to aspire the young KPop fans to search and work towards their goals before it's time to face the harsh reality of the working society!
Do You Know?
Director Lee Byeong-hun had worked on the adaptation of screenplays for "Scandal Makers", "Sunny" and "Tazza: The Hidden Card", the movies hailed for their witty dialogues. He proved his potentials as a director in the independent film, "Cheer up, Mr. Lee". "Twenty" is his feature directorial debut.
"Reply 1994" actor Yoo Yeon-Seok was offered a co-lead male role in the movie, but declined due to scheduling issues.
Behind The Scenes and Interviews
Check out TWENTY 스물 (疯狂20) Facebook Page!
TWENTY 스물 (疯狂20) is out in cinemas on 25 June 2015.
xoxo



Facebook | Instagram | Twitter | YouTube
*Disclosure: Invitation by Clover Films Singapore. No monetary compensation was received for the movie review.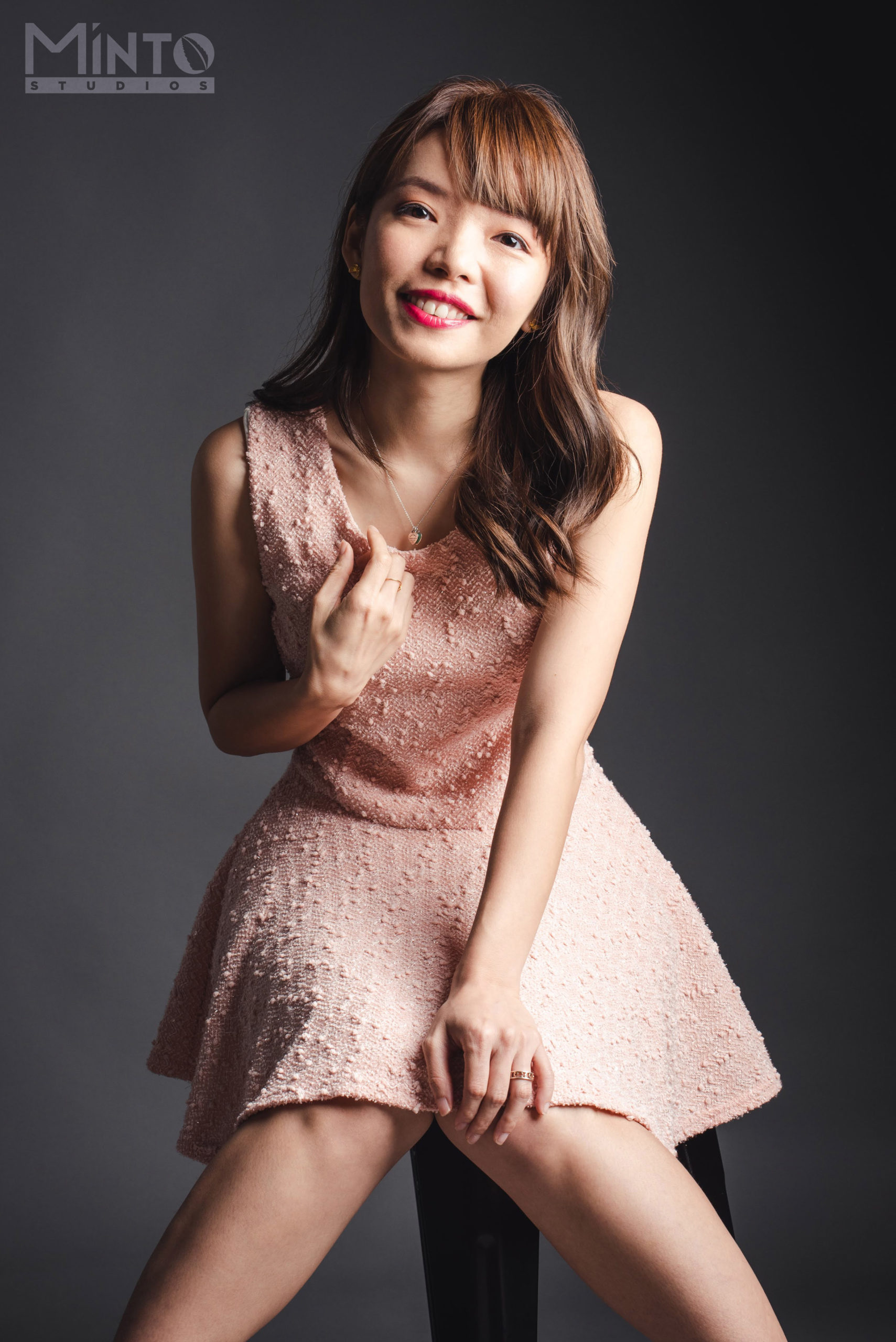 1/2 of #TheEpiphanyDuplet, Tiffany Yong juggles her ABCs – Acting, Blogging and Coaching/Consulting as she is fuelled by passion and drive to succeed.
It is not easy to make a living in Singapore just purely based on Acting, so with Blogging to help her with her online presence, and Coaching kids drama, private tutoring and freelance social media consulting to finance her life, she is currently leading the life most people hope to have: Living the Dream!