The Black Death (ผีห่าอโยธยา) Movie Review | by tiffanyyong.com
Recommended Audience: Fans of Pongsakorn Mettarikanont, Sonya Singha, Apa Pawilai, Viri Ladaphan, Gandhi Wasuvivhayagit, Chalat Na Songkhla and thai horror movie fans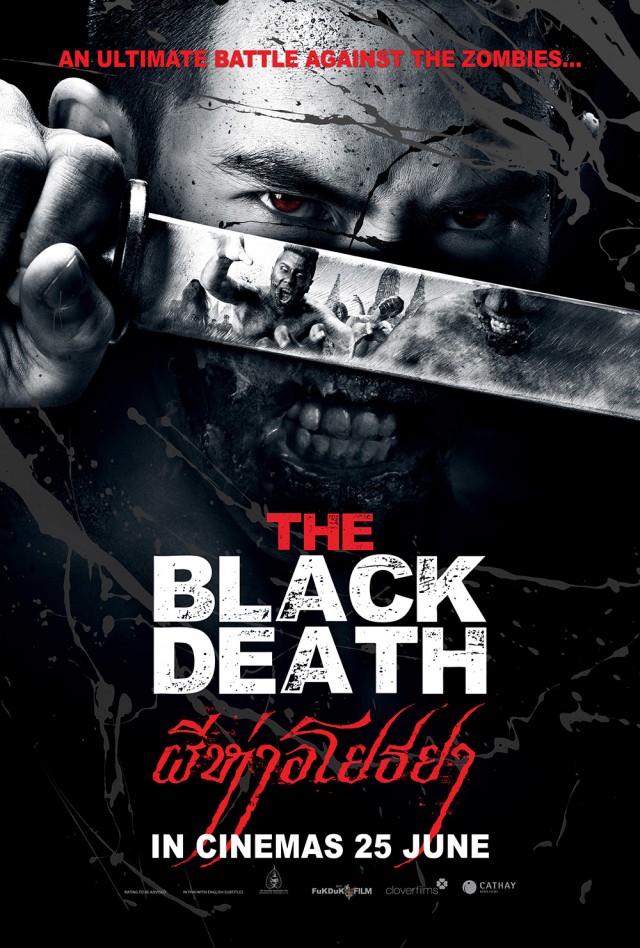 The Black Death (ผีห่าอโยธยา) Movie Synopsis
The chronicle and the archives have recorded that in 1586, King Bayinnaung led his army through the Malamao strait in Tak province to invade Ayutthaya. After long continuous battles, Ayutthaya finally lost the war to the Burmese troops from Hongsawadi in 1569 and end their independence. The collapse of the Ayutthaya Kingdom could not be explained ….some said that the cause might be the "Black Death" that wipe out the residents.

Some blamed the hungry ghosts, some blamed the plague that came with the Portuguese. But nobody could find out the real cause until all the corpses transformed themselves into a kind of living dead called 'The Black Death' who fearlessly bit and ate the villagers, even the monks were not able to exorcise them…
The Black Death (ผีห่าอโยธยา) Viewer Rating: 3/5 ***
The Black Death (ผีห่าอโยธยา) Movie Review:
The Black Death is a very interesting yet odd film. Unlike the typical Thai horror (ghost) films, this is a Thai version of a zombie attack. It is an ambitious attempt by the director to mix several typical plots which somehow remind me of classic Chinese period dramas. Poor boy in love with rich girl. Family disapprove. Play boy fell in love with pitiful prostitute. Ex-warrior hidden amongst villagers trying to save the people. And of course, the zombies attack. East meet west?

Director Chalermchatri "Adam" Yukol might be new in the directing industry, but he seems to know what can help to boost the box-office, or at least, my attention. Yes, pecs and eye candy! @.@ Kong (Pongsakorn "Toey" Mettarikanont) the poor but good looking temple boy is the main character who somehow, amazingly managed to survive and last till the end of the film. However, sad to say, it was his chubby side-kick – guy dressed in green behind Kong with eyes closed, Kwan (Tanapol "Tab AF" Mahathorn) who somehow redeemed the film.

Kwan is a playboy and regular customer of a brothel. And together with Ploy (Apa "Maggie" Pawilai), a mute and dumb new prostitute, they make the oddest yet best couple in the film. Yes, I cried at their demise. I liked how Maggie was able to express all her emotions and fear without uttering a single word (not that I can understand Thai). She played her pitiful character so well that if I'm Kwan, I will also pity and fall in love with her. Is it just me, or do you think Ploy looks like Taiwanese actress Janine Chang 张钧宁 here?
On the other hand, Mian (Sonya Singha) who acted as the daughter of the wealthy family, lover of eye-candy Kong was quite a disappointment. Neither here nor there, she did not manage to convince the audience that she loved Kong enough to sacrifice everything, neither did she appear to be (consistently) weak and helpless. There were so many times where I couldn't help but roll my eyes, irritated by her grimacing face and constantly leaning against Kong. I'm trying not to provide too many spoilers, but for someone who can come up with selfish ideas, can't possibly be THAT weak.
Bua (Viri "Soda" Ladaphan) a female blacksmith and swordsman with a fearless spirit and Thep (Gandhi Wasuvichayagit), the former warrior who knew how to kill the zombies (DUH, by smashing and cutting off their brains) were good. She fought well, although the near-rape scene had little link to the story. Well, I should always support Girl Power, right?
I like how the film added the element of religion here. People often seek help from religion when they are troubled, but the true desperation comes in when even God can't save you from the attack. "The Black Death" actually started off pretty scary (at least for me), although it was quite abrupt and provided little logic or reasoning why the whole infection started/happened. Everything became less scary and turn gory when the zombies start to appear in large numbers. In fact, the action scenes became comic-like and crazy with Bua ditching swords for 2 Thor-like hammers and the muscular bodyguards from the brothel carrying cannons around and using that as weapons.
If I have to summarize this film, it's basically a film where Thai zombies (not ghosts) invaded a village and infect everyone. The end.
Verdict: Is this a scary film where guys get to hug their girl and let her hide her eyes? Well, you can try to do that right at the start, because once the sun rises (in the film, of course), the zombies become as harmless as those in Plants versus Zombies. But here, no number of plants can save your brains from the hungry zombies (or poorly-edited film) though.
Do You Know?
Pongsakorn "Toey" Mettarikanont who acts as "Kong" was the winner of the Idol Awards from Channel 3's The Idol Project 2 in 2011. His bold and distinctive charm with his impressively sweet smile won him the role of Bak Joi in The Gentlemen of Chutathep Series: Rachanon in which he was later nominated for the Best Supporting Actor of the Year from the Golden Television Awards.
Tanapol "Tab AF" Mahathorn who acted as 'Kwan' was one of the Academy Fantasia Season 5 finalists. He had released many singles such as "Unconditional Love" in 2007 album "Me, My Dream and My Producer" and "For Once" as "123 Soul" band with Boyd Kosiyabong as an executive producer.
Viri "Soda" Ladaphan is a singer and former member of Fullclips band. She has a sexy figure and energetic performance like a person who plays extreme sports. The director was impressed with her appearance so he chose her to act as the only female character, who takes part in action scenes in "The Black Death".
Chalermchatri "Adam" Yugala is the son of Director M.J. Chatrichalerm Yugala and spent two years to research and produce his second film "The Black Death", which contains elements from action, horror and historical genre, telling the story of 400-year-ago Ayutthaya with a novel, unique and creative story and visual style. While Thailand is famous for their horror ghost films, "The Black Death" is considered to be the first Thai film to be featuring Zombies instead. About 3,000 people including extras, film crew, caterers, transport, etc were involved.
Introduction and Promotional Clips
Check out The Black Death (ผีห่าอโยธยา) Facebook Page and Sahamongkolfilm International website!
The Black Death (ผีห่าอโยธยา) is out in cinemas on 25 June 2015.
xoxo



Facebook | Instagram | Twitter | YouTube
*Disclosure: Invitation from Clover Films Singapore. No monetary compensation was received for the movie review.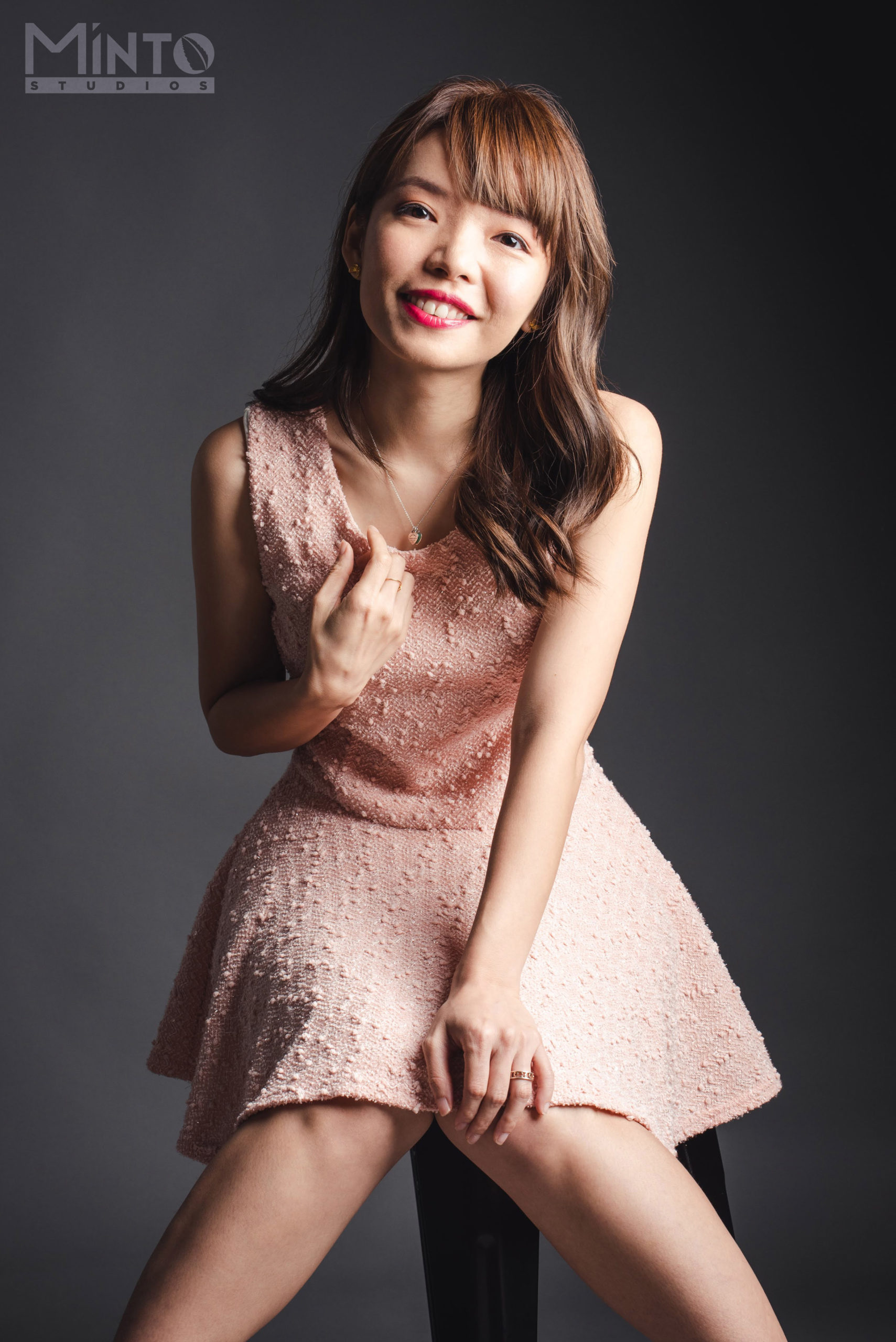 1/2 of #TheEpiphanyDuplet, Tiffany Yong juggles her ABCs – Acting, Blogging and Coaching/Consulting as she is fuelled by passion and drive to succeed.
It is not easy to make a living in Singapore just purely based on Acting, so with Blogging to help her with her online presence, and Coaching kids drama, private tutoring and freelance social media consulting to finance her life, she is currently leading the life most people hope to have: Living the Dream!