Discover Thainess in Bangkok with AirAsia Bloggers Community 2015
Thailand is a shopping and food haven most Singaporeans love to go, but somehow, I didn't do so till this year. It has always been in my to-visit list, I just never got to act on it. This June, thanks to AirAsia Singapore (and Seth for the recommendation), I finally managed to do my check-in here!
So Air Asia flew bloggers from all around the world (China, Malaysia, Indonesia, Vietnam, Korea, Taiwan, Myanmar, Japan, Philippines, Australia and Singapore) to Thailand for this AirAsia Bloggers' Community 2015. The two main activities in the itinerary were the Rally and Party. So before the Photo Rally, let's take a selfie!
AABC Rally Photo Hunt 2015… Ready?
We were pre-assigned to a team, and here's my team members from Team 7!
Team 7: (1) Aaron Ng from Malaysia, (2) Mita Yulian Sasmita from Indonesia, (3) Hang Dinh (Đinh Hằng) from Vietnam, (4) Li Peng from China, Wuhan and (5) Tiffany Yong [me lar…] from Singapore!
Let's Go!
Each team was given 1500 Baht (cash) and each member a one-day BTS card for travelling. We are supposed to take complete 5 quests within the shortest time and return back to the hotel. Each quest will require us to upload a photo up to instagram with the preassigned hashtags. Now let's check out what Team 7 did:
1. Thai Food: Find any Thai restaurant and snap a selfie with the tastiest dish (all members must be in the selfie).
What Team 7 Did: We went to Food Republic at Siam Center and instead of spending money to buy food, we saw a nice gentleman who happened to purchased some Phad Thai. I requested to borrow his food for some selfie and he agreed instantly! One down~
2. Thai Shrine: Go to any Bangkok famous Shrine and take a wefie.
What Team 7 Did: Thanks to Aaron who had did his research before leaving the hotel, we went to the Wat Pathum Wanaram shrine which is just behind the Siam Center. In order to race against time (and other teams), we took a tuk-tuk to the Shrine.
3. Thailand Shopping Paradise: Find the coolest, hippiest shopping location in Bangkok and take a picture while jumping in the air.
What Team 7 Did: But before leaving Siam Center in the tuk-tuk, we had to leave out footprint by doing a jump shoot. Jump shot might be difficult back in those days, but with iPhone 5S, this was easily achieved. #TeamiPhone
4. Thainess: Find something considered "Thailand Only", something that makes others immediately think "Yes! That's Thailand" and take a group selfie.
What Team 7 Did: I had to admit, besides the tuk-tuk, the Thai Ladyboys were our first thing that came to our mind. But you know, sometimes the more we want to search for something, the more we couldn't find them! This not only apply to our search for ladyboy, it also applied to the search for the our last and final quest!
P.S. This was the tuk-tuk we took to travel to the Shrine.
5. AirAsia: Find the AirAsia logo anywhere in Bangkok, except at hotel events, and take the wildest selfie possible.
What Team 7 Did: As we dashed off Siam Center in less than 15 minutes, we couldn't find the Air Asia and it was also the quest most teams had difficulty with (Yes, we were spying on all our opponents by refreshing our instagram feeds repeatedly.) We tried to get the tuk-tuk driver to find us Air Asia logo, but there was a language barrier, and he didn't get what we were trying to say. As we were panicking, someone suddenly saw the Air Asia banners along the road and shouted out. All of us (including the driver) got a shock!
We took a quick selfie and was about to rush off when either Mita or Hang Dinh stopped us. "Wait, but the instructions said 'wildest' selfie!" I had a stroke of genius and said, they need the hashtag #NowEveryoneCanFly, so let's fly. Carry me! I jumped onto some hands immediately and got the driver to take a photo of us! All of us were so amused by my "wildness" that we couldn't stop laughing all the way back to the final station!
The traffic in Bangkok was really bad. In the end, we got the driver to stop us at the nearest BTS and took the train instead.
Final Point: Stamp of Completion
Upon completing the crazy amazing race, we took a picture with the timestamp. Cheers…
This Photo Rally was really fun because I had a team of group members who were passionate and crazy about winning. Us screaming and trying to get everything done was hilarious and memorable.
It's Party Time!
At night, it's time for some PARTEY! We were asked to prepare national costumes representing our country. Singapore being multi-racial, instead of the Chinese QiPao, or the Kebaya, I managed to borrow this gorgeous Punjabi suit from a actress friend, Kate.
It represents the Indian community in Singapore. I love the bright red (eye-catching) and the comfortable flowy dress. #RedForAirAsia
We had great music, great food and most importantly, we had a photo-booth for loads of photo-taking!
Yes, no surprises, Seth Lui and Tony are the other two bloggers representing Singapore. 🙂 Seth had loads of fun exchanging contacts with all the pretty Korean and Japanese female bloggers (haha… jkjk) while Tony was unwinding with the wines and food!
Life is a Journey, and without this trip, I probably wouldn't know these bloggers from other parts of the world! Once again, thanks Air Asia for the invitation to the party! Looking forward to more trips in future~
P.S. Click on the names of my team-members and Singapore reps for their articles about the AABC2015 event!
xoxo



Facebook | Instagram | Twitter | YouTube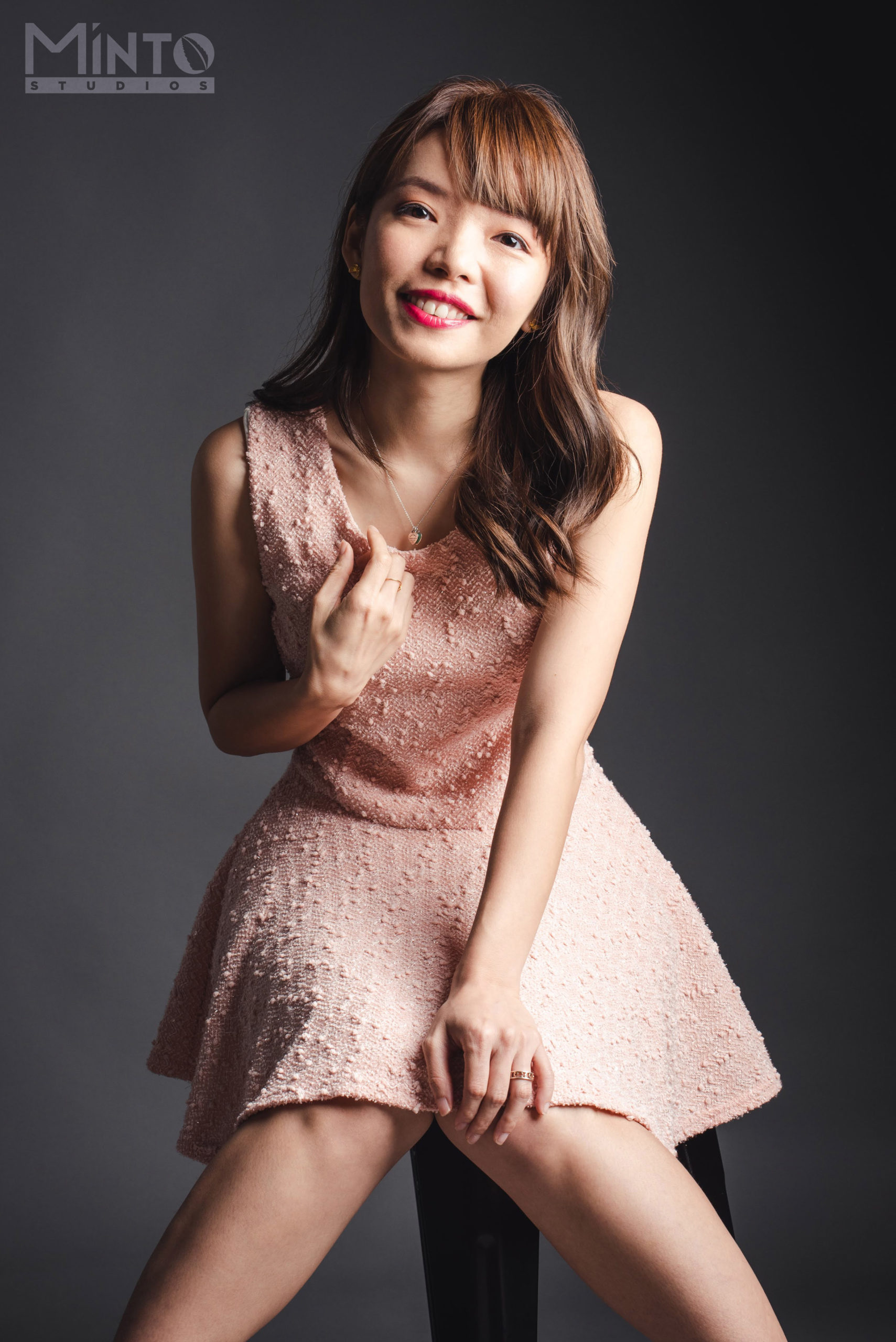 1/2 of #TheEpiphanyDuplet, Tiffany Yong juggles her ABCs – Acting, Blogging and Coaching/Consulting as she is fuelled by passion and drive to succeed.
It is not easy to make a living in Singapore just purely based on Acting, so with Blogging to help her with her online presence, and Coaching kids drama, private tutoring and freelance social media consulting to finance her life, she is currently leading the life most people hope to have: Living the Dream!