The Con Artists (기술자들) Movie Review | by tiffanyyong.com
Recommended Audience: Fans of KIM Woo-bin, KIM Young-chol, GO Chang-suk, LEE Hyun-woo, JO Yoon-hee , LIM Ju-hwan and KPop/Korean movie fans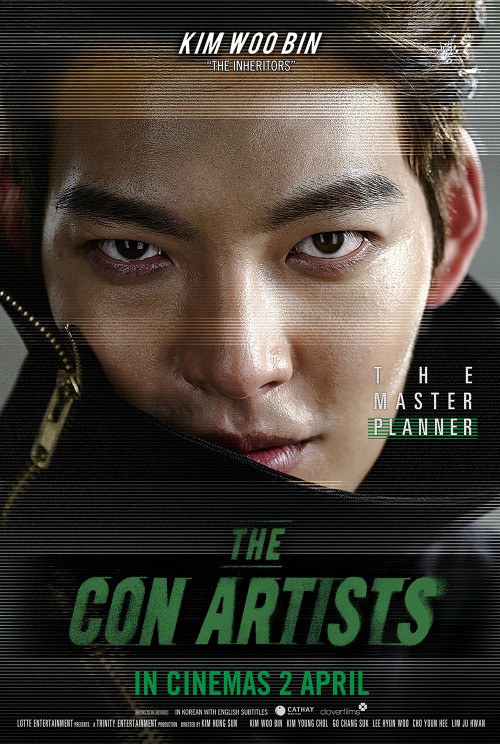 The Con Artists (기술자들) Movie Synopsis
Ji-hyuck(KIM Woo-bin), a remarkably intelligent safe-cracker and con-artist with exceptional talent in every kind of fraud, holds hands with Goo-in(GO Chang-suk), his best friend and guy with top connections, and Jong-bae(LEE Hyun-woo), the youngest hacker in the field who can hack even the most impenetrable security system. The fantastic team rob a top-secured jewelry shop, and make headlines overnight.
Keeping a close eye on them, Chairman CHO (KIM Young-chol), the black hand of the financial world, draw Ji-hyuck and boys into his grand operation, which is to steal, in just 40 minutes, black money in the sum of 150 million dollars hidden in Incheon Customs, which boasts of the top security system in North East Asia.
The Con Artists (기술자들) Viewer Rating: 3.5/5 ***
The Con Artists (기술자들) Movie Review:
Korean Pop will most probably be overjoyed with this film as there are quite a few pretty faces in this film, and I was glad, they were not JUST pretty faces, but also actors who managed to pull off their roles pretty well. Fine, I was actually referring to the trio (Ji-hyuck(KIM Woo-bin); Goo-in(GO Chang-suk); Jong-bae(LEE Hyun-woo) and Chairman CHO (KIM Young-chol)).
There were a few things which I was impressed with. One, the impressive scale of the port and how the whole heist was carried out with the skills of a few men.
Second, the accuracy of hacking a safe, the security system etc, it was so real (and if you read the "Do You Know" section), that I had little problem believing the authenticity of their skills. Only worry is if this film will encourage more youths to go into such fraud activities!
I haven't caught "The Inheritors", so I'm definitely not biased towards Kim Woo-bin, but I had to admit that his bad-ass cheeky look definitely suit his film character!
Disappointment? Eun-ha (Jo Yoon-hee) was nothing more than a vase. I thought there would be something more to her, perhaps, another con-woman trying to con Ji-hyuck of his money, or even a strong lady who somehow stood up against something. But sadly, she was just the typical weak, dainty flowerpot whose character will be more popular 10 years ago.
Being the bubbletea girl, I can't help but notice the number of time Gongcha appeared in the film. I forgot to see if the company sponsored or fund the movies too, but I guess it must be, if not why would the film choose Gongcha over other local Korean cafes?
Lim Ju-hwan as Lee Jo Hwon (Cho's right hand man) was a character which intrigued me, but sadly, under-developed. He was faithful to Chairman Cho (like all right-hand man), and he had a scar across his face, something which will look hilarious on other's face. If the reason behind his loyalty was revealed, it would perhaps made the film a little more interesting.
Nitpicking aside, this is definitely one of the best "heist-related" films I've watched, more logical and cooler than some Hollywood films. Do catch it to see the various unexpected twists and suprises!
Do You Know?
The Con Artist has another english name called "The Technicians" which is a direct translation from the Korean name 기술자들.
Producer YOOK Kyung-sam explained how difficult it was to rent the location for the Incheon Customs scene: "All ports are considered a strict secured area, as huge container trucks are con-stantly coming and in and out of the area…The production team had to meet the Port Authority, police, and even National Intelligence Service personnel, and they only managed to get a permit to rent the Gwangyang Port (Second largest port in Korea) after 5 months.
Jong-bae, the hacking specialist, was created with the help of a practicing white hacker. To give birth of a realistic character, KIM sought advice from a CEO of a mobile security company, who is considered the 3rd white hacker in the world. Jong-bae was brought into life, through a thorough research on the specialized program and computers used by hackers, to studying their overall life patterns. KIM also tried to enforce the appearance of a hacker, by putting finger tattoos on LEE Hyun-woo, who played Jong-bae in the film.
Stay till the end and you can catch actors Im Chang Jung, Choi Daniel, and Cha Tae Hyun (My Sassy Girlfriend) appear as cameos in the film.
Actor and singer Im Chang Jung plays a comical chef at a Chinese restaurant, Choi Daniel plays the intermediary who sets up the meeting between Kim Woo Bin and Jo Yoon Hee's characters. Cha Tae Hyun is introduced as the new technician at the end of the film, which suggest there might be a sequel to the film.
This was the first Korean production to film in the city of Abu Dhabi, with locations at the Abu Dhabi International Airport, the Emirates Palace and the Hilton Capital Grand
To create a perfect script, director KIM Hong-Sun not only conducted a thorough research by meeting with actual safe-cracker, National Intelligence Service personnel and serious crime detectives, but also learned how to forge bills, use 3D printers, and collected other crime-related information and knowledge to apply to the film. In addition, KIM also paid close attention even to the tiniest detail in the film in order to bring his characters to life, such as the shape of the cogwheel in the safe, and pictures hanging in the film set.

Behind The Scenes and Interviews
Check out The Con Artists (기술자들) Facebook Page!
The Con Artists (기술자들) is out in cinemas on 2 April 2015.
xoxo



Facebook | Instagram | Twitter
*Disclosure: No monetary compensation was received for the movie review.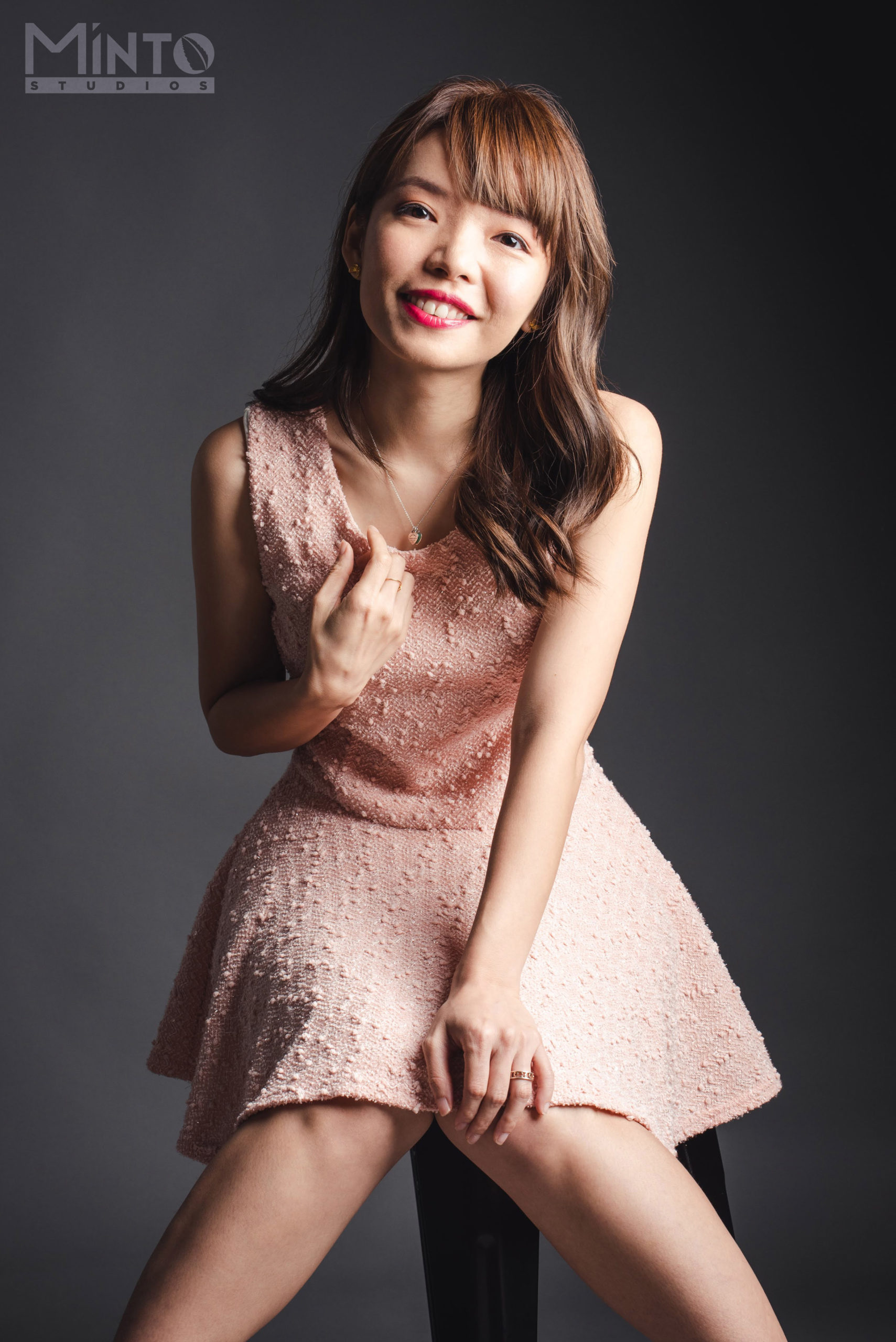 1/2 of #TheEpiphanyDuplet, Tiffany Yong juggles her ABCs – Acting, Blogging and Coaching/Consulting as she is fuelled by passion and drive to succeed.
It is not easy to make a living in Singapore just purely based on Acting, so with Blogging to help her with her online presence, and Coaching kids drama, private tutoring and freelance social media consulting to finance her life, she is currently leading the life most people hope to have: Living the Dream!