Two Thumbs Up (冲锋车) Movie Review | by tiffanyyong.com
Recommended Audience: Fans of Francis Ng 吴镇宇, Simon Yam 任达华, Leo Ku 古巨基, Christie Chen 思漩, Mark Cheng 郑浩南, Patrick Tam 谭耀文, Philip Keung and Hong Kong/Comedy/Action movie fans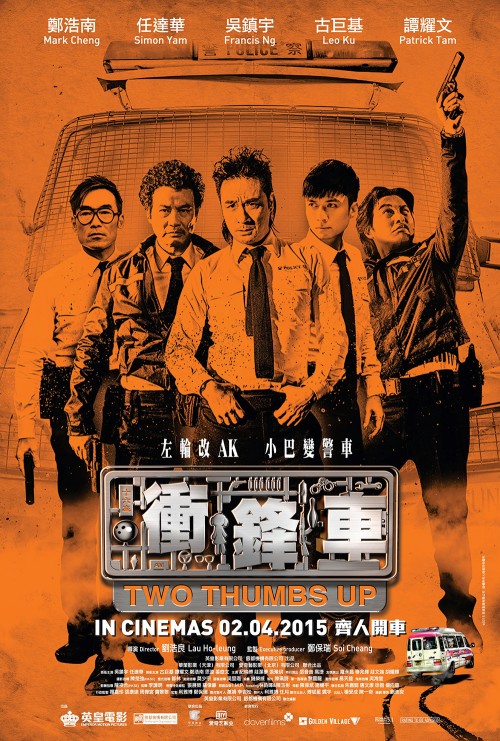 Two Thumbs Up (冲锋车) Movie Synopsis
Big F and his gangsters dress their minibus to resemble a police vehicle, and pose as policemen for a robbery. Police Officer Chui has sensed "criminal intent". Without police orders, he investigates these gangsters. At the robbery the gangsters engage in a gunfight against the real criminals, who kill randomly.
Big F and his men are infuriated. They may wear police costumes and use toy guns, but their passion is real. Sensing their righteous passion, Chui decides to side with the imposters and their 16-passenger EU vehicle. Big F and his men re-discover the bond they felt when they used to battle together. Finally, Chui, Big F and the gang defeat the criminals, showing Chui that anyone can be a hero, and righteousness resides within us all.
Two Thumbs Up (冲锋车) Viewer Rating: 3/5 ***
Two Thumbs Up (冲锋车) Movie Review:
This is a very unique Hong Kong film. It has the classic police-thief crime element, it has the typical black humour and it showed that anyone can be a hero regardless of their identity. In simple terms, it's the Hong Kong version of Marvel heroes (or maybe just heroes).
Looking it in that (Superheroes) direction, you might find the film a little more interesting and less ridiculous (after-all, superheroes came from comics and are comical in some sense too). There's someone like an Iron Man, Sang Bao (Simon Yam) who's pretty good with the mechanical side;
Maybe a Superman (DC Comic), by the bespectacled Lin Dong (Mark Cheng 郑浩南) who was blind as a bat, but did wonderful deeds when his glasses were off. And yes, he somehow get an ice-cream selling Lois Lane who helped hide his identity too.
There's also someone like Captain America, Police Chui or Xu An Liang (Leo Ku) who was righteous and patriotic.
Ok, this is the furthest I can pull off for the superheroes link before everything becomes too far fetch.
I like the basis of the plot: You don't have to be dressed like a hero to be a hero, and a bad guy can be a good guy as long as they make up their mind to do so. And the director also made used of the prisoner's numerical digits 39633 to bring out this message. Big F (Francis Ng) swore that he would never be 39633 again when he got out of the Malaysian jail, yet, his team took a police cap which belonged to officer 39633 and even helped him with his villain-catching.
I was really amazed how they managed to change a mini bus into a police car. This is perhaps the next best part aside from the great acting from the cast of veteran actors. Good stuff aside, you might cringe at the bad visual effects (look out for the bowling ball), the rather lame ending (Note the bowling ball again) and the most powerful straw which broke the camel's back: Cockroaches!
Watch this film if you need a good laugh to start of April!
P.S. There's important survival skills on what to do if you ever meet a bullet-spraying maniac on the streets! 😛 Happy April Everyone!
Do You Know?
The idea of changing a public bus to a police car was thought to be impossible at first. But the props team tried to work on models and found that the two vehicles were similar in terms of sizes. They only require the external aesthetic changes.

The final product was so good that the director find it too similar to the police car (smaller image)! (I believed they made changes such as the grill to make it look a little more amateurish)
Most people thought that the modified bus was a damaged police car, which is a good thing as it means the bus looked real enough. Yet the realistic look pose a problem, as one needs a license to film with a police car in Hong Kong, but a license can't be applied when it's not a REAL police car. In the end, the crew changed the setting of the movie to the rural areas so that this problem can be avoided.
Leo Ku 古巨基 is afraid of heights. In the scene where he had to stand on top of a hanging yacht, and observe the scene in a calm and analytic manner, his legs went wobbly the moment the director shouted "Cut".
The 4 main cast were often fighting around like big kids on set. Amongst them, the two veteran actors Francis Ng 吴镇宇 and Simon Yam 任达华 were often quarrelling on the set. Simon Yam regard these disputes as that of the tiffs between a husband and wife, as it was through the debates that they both know what each other want, and their friendship weren't damaged in anyway after the quarrels.
"Two Thumbs Up" was Ho Leung Lau 刘浩良 first attempt in directing a film. He was a full time scriptwriter previously and had plenty of works.
Simon Yam said that he had never used violence against any female in his entire acting career, and this year, he did twice, once on a little girl in this show, another on Charlene Choi in the movie, SARA.
Patrick Tam nearly lost his life in one of his final scenes where he was tied up by his legs and was supposed to try getting up to scold people when the back door open. But as the car was moving on high speed, half his body was flung out and he nearly flew down the mountain top. He was furious at the martial arts choreographer why no security measures were made. But later on, he discovered that it was him who overlooked the danger and rejected the security measures.
Christie Chen 思漩's eyes was also bruised when her face hit the grills during the filming the scene where she was tied together with the corpse.
Behind The Scenes and Interviews
Check out Two Thumbs Up (冲锋车) Facebook Page!
Two Thumbs Up (冲锋车) is out in cinemas on 2 April 2015.
xoxo



Facebook | Instagram | Twitter
*Disclosure: Invitation from Clover Films Singapore. No monetary compensation was received for the movie review.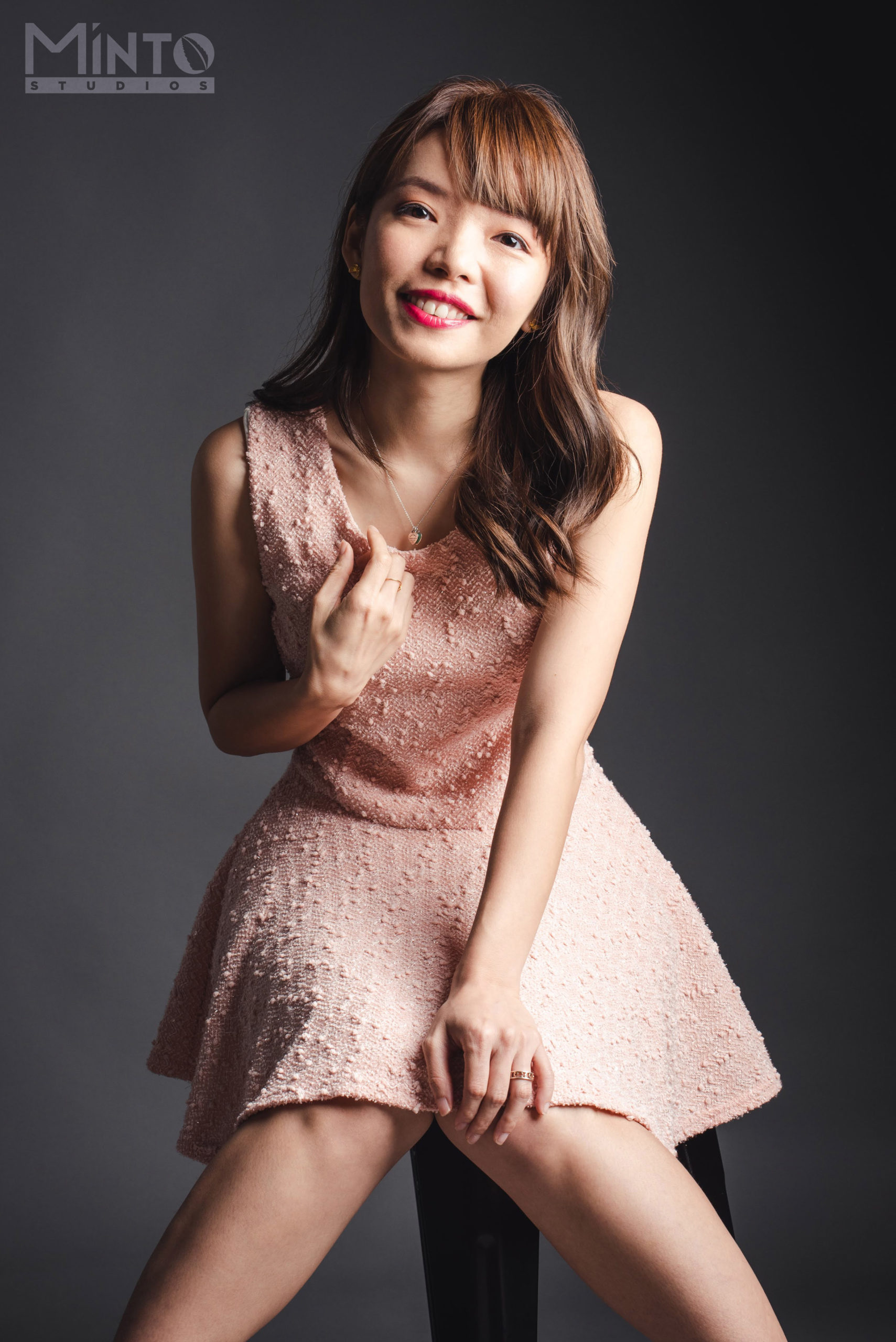 1/2 of #TheEpiphanyDuplet, Tiffany Yong juggles her ABCs – Acting, Blogging and Coaching/Consulting as she is fuelled by passion and drive to succeed.
It is not easy to make a living in Singapore just purely based on Acting, so with Blogging to help her with her online presence, and Coaching kids drama, private tutoring and freelance social media consulting to finance her life, she is currently leading the life most people hope to have: Living the Dream!