King Of Mahjong (麻雀王‬) Movie Review | by tiffanyyong.com
Recommended Audience: Fans of Chapman To 杜汶泽, Mark Lee 李国煌, Michelle Ye 葉璇, Venus Wong 王敏奕, Cheronna Ng 吴嘉熙, Adrian Tan 陈凯旋, Richard Low 刘谦益, Patricia Mok 莫小玲, Dennis Chew 周崇庆, mahjong, Hong Kong comedy and comedy movie fans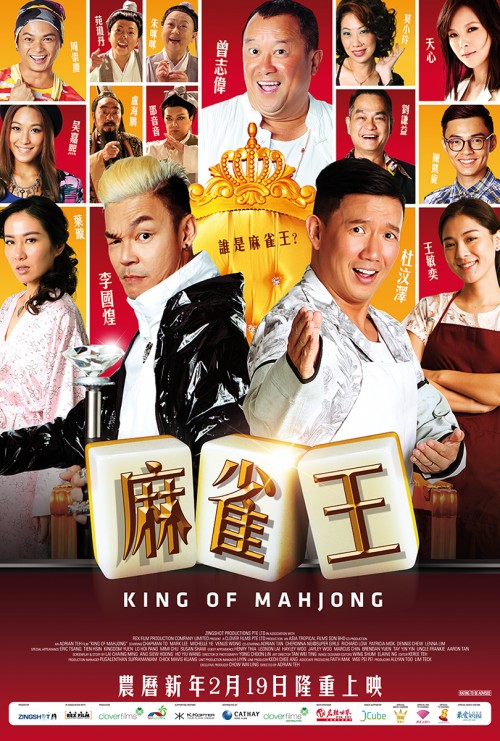 King Of Mahjong (麻雀王‬) Movie Synopsis
"King of Mahjong" centres on the decade-long feud and eventual reunion of Wong Tin Ba (Mark Lee) and Ah Fatt (Chapman To), two top disciples of the legendary mahjong maestro, Master Ru.

20 years later, Wong Tin Ba, who is now a world-acclaimed mahjong champion and magnate, shows up in Ipoh to challenge Fatt to a final showdown – The World Mahjong Championship. Despite Wong's insistence, Fatt declines to join the competition as he is determined and contented to lead the life of a commoner.
In a bid to force Fatt into the showdown, Wong abducts Fatt's wife, Ramona (Michelle Ye), and threatens her to be on his alliance. Fatt has no choice but to join the championship as Wong holds his wife hostage. On the mahjong table, Fatt and Wong compete as the finalists; Master Ru's secret legendary mahjong move and the truth comes to light as the winner emerges…
阿發(杜汶澤) 和阿順(李國煌) 都是麻將天尊儒五常的徒弟。阿發在怡保老街角落一間殘舊咖啡店賣釀豆腐,這間小店生意不算很好,但也過得去,最主要是這裡有一群幾十年的老顧客,因此生意無憂。阿發的妻子雷夢娜(葉璇) 多年前已經出走,丟下他獨自撫養女兒四喜,如今四喜已是個花樣年華的少女。 阿發過了十多年輕鬆平靜的日子,終於有一天,咖啡店來了一位不速之客之後,就徹底改變了。此人其實是十屆世界麻將大賽的冠軍皇天霸。兩人言談中,透露出對方叫"阿順"(皇天霸),跟阿發是同門師兄弟。阿發本來以為師兄弟敘舊十分開心,豈知對方卻下戰書,要阿發出席一場在新加坡的世界麻將大賽,一較高低。 兩師兄弟為何形同陌路,他們20歲那年到底發生了什麼事…
King Of Mahjong (麻雀王‬) Viewer Rating: 4/5 ****
King Of Mahjong (麻雀王‬) Movie Review:
Besides Valentine's Day and Christmas, Chinese New Year-themed films are one of the most popular and perhaps profitable films as many people will make use of the long holiday period to go for movie marathons. I was looking forward to three films, 《爸爸的假期》(Emperor's Holiday), 《爸爸去哪儿2大电影》(Where are we going? Dad Ⅱ movie) and 《大喜临门》(The Wonderful Wedding) both (sadly) not brought into Singapore, and when the invitation for King of Mahjong came, I was expecting the usual noisy, quarrelsome performance from the two comedian kings.
Luckily (and surprisingly), the two veterans were not the doing the "bitchy" (aka 泼妇骂街) and shrew screaming at all. What I like about this film was the mahjong battle of Hong Kong's comedian (Chapman To) versus Singapore (Mark Lee): On the surface, it seems like a battle of mahjong skills, but try spotting something else: the battle of wit (or humour).
The cameo team from Hong Kong are Eric Tsang 曾志偉, Tien Hsin 天心, Kingdom Yuen 苑瓊丹, Lo Hoi-pang 盧海鵬, Mimi Chu 朱咪咪, Siu Yam-yam 邵音音. With their classic Silly Talk (无厘头文化) performance, you can't help but be amused by the weird actions.
On the other hand, Mark Lee, with the Singapore team of comedians like Richard Low 劉謙益, Patricia Mok 莫小玲 and Dennis Chew 周崇慶 performed what they do best: Greedy, Bitchy and Sissy. I like how Mark Lee created the cheerful on the surface yet lonely beneath Wong Tin Ba with a signature laughter, and it made the character uniquely him.
Pretty Michelle Ye 葉璇 was another character which managed to surprise me. I used to watch her films where she acted as a frail lady, kind girl or even scheming woman, but never as a comedic lady with a loose screw. Her performance is definitely worth watching!
The up-and-rising actors from Malaysia and Hong Kong, Venus Wong, Adrian Teh, Cheronna Ng dimmed a little in comparison with the huge group of veterans. Venus's character as Sassy Wong has more screen time, henceforth, was more memorable in the film. Adrian's role as Sassy's admirer was a tad too exaggerated and did not really look like a teacher, though very suitable as Sassy's cute boyfriend. Cheronna's character was a little underdeveloped, and I was hoping she had more things to do besides acting solemn and unhappy, but well, her final performance at the casino was quite commendable.
I know nuts about mahjong, but I still enjoyed the film. I'm sure, if you are a fan of mahjong, you will love it more. What's more, you get to watch this film with most of the actors using their native language (Chapman To and Venus in Cantonese, Mark Lee and gang in our Singlish and of course, Adrian in his Malaysian accent -the Hong Kong cameos' lines were dubbed to Chinese). I thought this made the film really unique!
This is definitely a recommended CNY film, after all, what can be better than watching all the classic and veteran Hong Kong comedians back in the King of Mahjong for Chinese New Year this 2015?
Do You Know?
King Of Mahjong is director Adrian Teh's fifth movie, and the one with the strongest cast from Singapore, Malaysia, Hong Kong and Taiwan.
Chapman To acted as the first King of Mahjong in the film, but in real life, he did not know how to play Mahjong at all.
Venus Wong who acted as Chapman To's daughter in the film, is labelled as Eric Tsang's prospective daughter-in-law as she's dating his son. Chapman To always used this point to tease Venus during filming.
Behind The Scenes and Interviews
Check out King Of Mahjong (麻雀王‬) Facebook Page!
King Of Mahjong (麻雀王‬) is out in cinemas on 19 February 2015.
xoxo



Facebook | Instagram | Twitter
*Disclosure: Invitation from Clover Films Singapore. No monetary compensation was received for the movie review.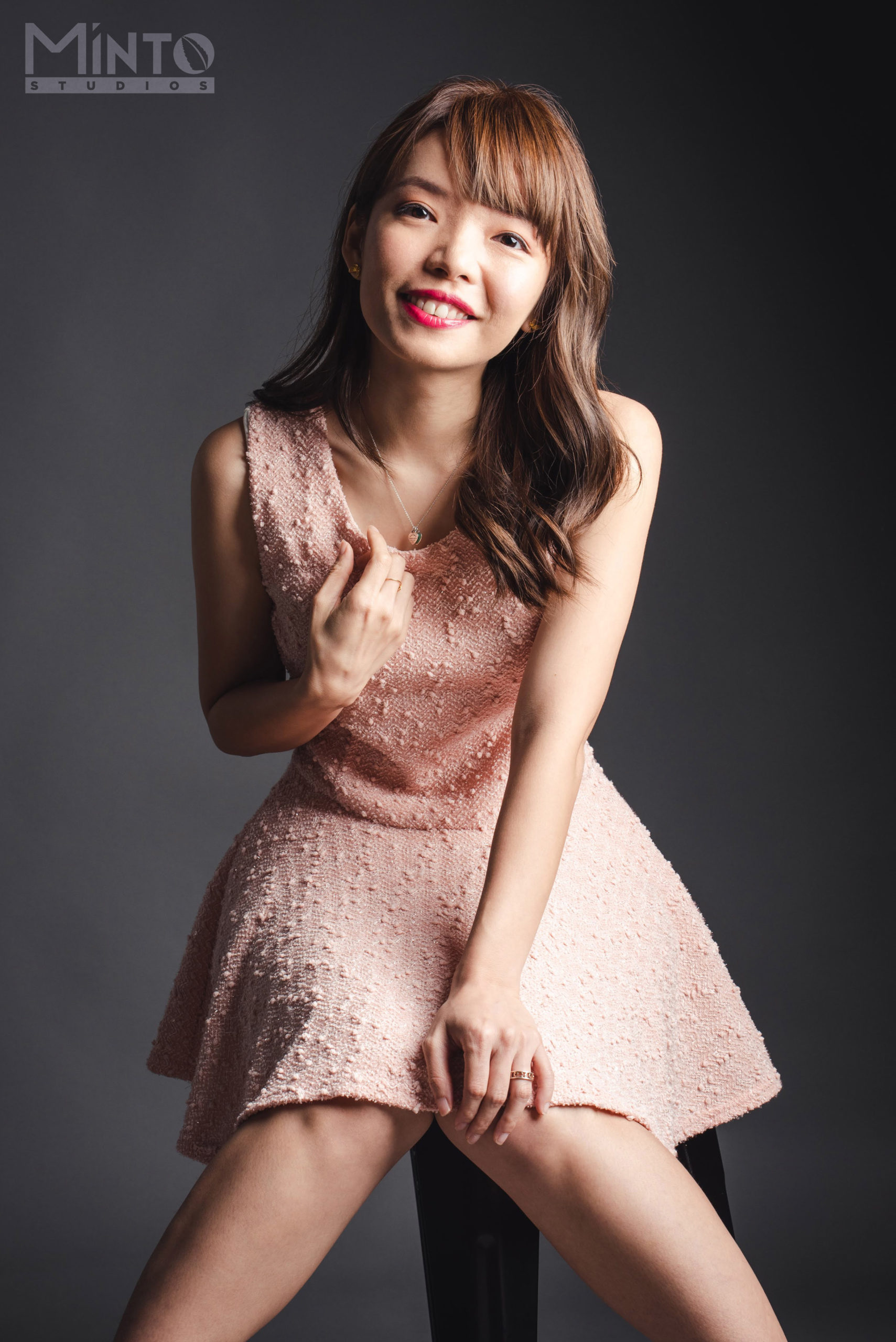 1/2 of #TheEpiphanyDuplet, Tiffany Yong juggles her ABCs – Acting, Blogging and Coaching/Consulting as she is fuelled by passion and drive to succeed.
It is not easy to make a living in Singapore just purely based on Acting, so with Blogging to help her with her online presence, and Coaching kids drama, private tutoring and freelance social media consulting to finance her life, she is currently leading the life most people hope to have: Living the Dream!