My Papa Rich (东主有喜) Movie Review | by tiffanyyong.com
Recommended Audience: Fans of Wang Lei 王雷 Jack Neo 梁智強, Kim 邓绣金 Teddy 陈立谦 Mindee 王欣 Rosa 庄雪梅, January So, Ho Yuhang 何宇恒, director Ryon Lee 李勇昌, Malaysian films and comedy movie fans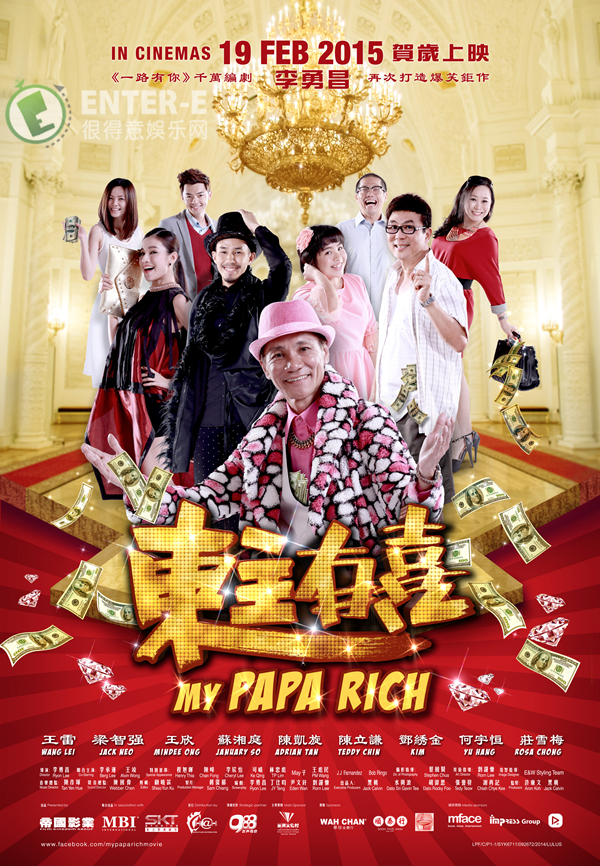 My Papa Rich (东主有喜) Movie Synopsis
Yang is a widower who is used to living a solitary life. He lives a simple and poor life. His eldest daughter is married and resides in Kuala Lumpur, his second daughter is still studying in Singapore and his youngest son works as a small-time salesman. Yang's real troubles begin when he was cursed that he have only two months two live and have never had a good and wealthy life. However, a chance encounter with his long-time friend, Lin, who has become a millionaire, changes Yang's life as Lin offers Yang a once in a lifetime chance of becoming a millionaire for a month.
My Papa Rich (东主有喜) Viewer Rating: 3/5 ***
My Papa Rich (东主有喜) Movie Review:
For someone who doesn't go to cinemas to catch Chinese New Year films, this is my fourth CNY film review for 2015! Gosh, it's indeed a good year for the audience with so many film choices to choose from. I received this invite from the director Ryon Lee and producer Aron Koh (many thanks!). This is a really simple film meant just for laughs and not meant to be looked too deeply into it, or you might find it a bit too absurd at certain parts, yes, it's literary (-.-|||) at times. Don't believe? Check out the images below.

Besides Wang Lei's resemblance with Mark Lee (or should I say his character Wong Tin Ba in King of Mahjong), I guess it's the nostalgia feeling watching Jack Neo back on the big screen after so long. Just hearing his voice and his unique appearances and disappearances in the film remind me of his various significant characters such as Liang Po Po and Liang Si Mei.
I love Ryon Lee's one-take shot when Jack Neo showed Wang Lei around his grand house (and his 4 beauties).
If you love Stephen Chow's comedies (and had caught most of them), you might find some of the scenes familiar, (Yes, the director IS a fan of the comedian king!). The use of four old ladies and labelled as the Four Beauties was hilarious and reminded me of the aunties in Journey to the West 《西游:降魔片》who served Show Luo's character (空虛公子). But of course, the one who caught my attention is the eye-candy chauffeur-and-personal-assistant of Jack neo, then Wang Lei, was the new actor, Wei Sen 李伟燊, who had to keep a straight face and be expressionless for most of the scenes. It was really difficult for his role to stand out (luckily he's good looking enough) and most of his "acting" could only be expressed via his eyes or actions.
If you remember this classic mucus-acting scene from 1999's King of Comedy 喜劇之王, you should definitely catch My Papa Rich to watch something almost similar (no dripping on anyone though!). I won't reveal who is doing that, but you will be surprised by that scene!
This is not my first time watching Kim on the big screen, and this is definitely something very different from her usual roles. Not that it's bad, but audience who is watching her performance for the first time might mistake her character's "slow-witted and odd" personality as her real persona. Yes, that's basically what my friend thought! I guess this meant that she was really successful in portraying the role out? Her character is also the one I wish to try out (if I ever had the chance) too because it's very challenging for me!
Hey dude, didn't I see you somewhere? Haha, yes, Adrian 陈凯旋 is in two of the Chinese New Year films this year, both King of Mahjong and My Papa Rich. But here, he's using his full charm on Mindee and even have a very impressive fighting scene with her!
In most of Stephen Chow's films, there will be a super pretty lady being "disfigured" by him, superstars like Karen Mok, Shu Qi and Vicki Zhao were the few popular victims in the film. Here in "My Papa Rich", it's Mindee (although I still find her very pretty) in spite of all the weird expressions she had to do! You can be the judge, watch it and tell me if you agree or disagree!
Teddy and January So's couple combination was a tad odd initially, as they were doing all sorts weird stuff (I'm not telling you what they did! :P) which didn't really match well with the plot. But as the story unfolds, it was quite touching to see them appreciating his father's effort and love.
If any, "My Papa Rich" is a simple story about how one should not really weigh family happiness and warmth with wealth. Also, every parent love their kids and they will forever be kids in their eyes.
Happy Chinese New Year!
Do You Know?
"My Papa Rich" was 90% filmed in Penang, and the crew went to 30 over locations to film, which include 1881 Chong Tian Cultural (Heritage) Hotel, Loo Pun Hong, shopping malls, Georgetown and Balik Pulau.
The cameo character Ma Ming, Yang De Yi's weakling husband was acted by Ho Yuhang (何宇恒) who is also a Malaysian film director known for his films "At the End of Daybreak" (心魔 2009), "Sanctuary" (霧 2004) and "Rain Dogs" (太陽雨 2006). He found it more relaxing to act than direct, but taking up the role of an everyday commoner and acting it out well was a challenge to him.
Behind The Scenes and Interviews
Check out My Papa Rich (东主有喜) Facebook Page!
My Papa Rich (东主有喜) is out in cinemas on 26 February 2015.
xoxo



Facebook | Instagram | Twitter
*Disclosure: No monetary compensation was received for the movie review.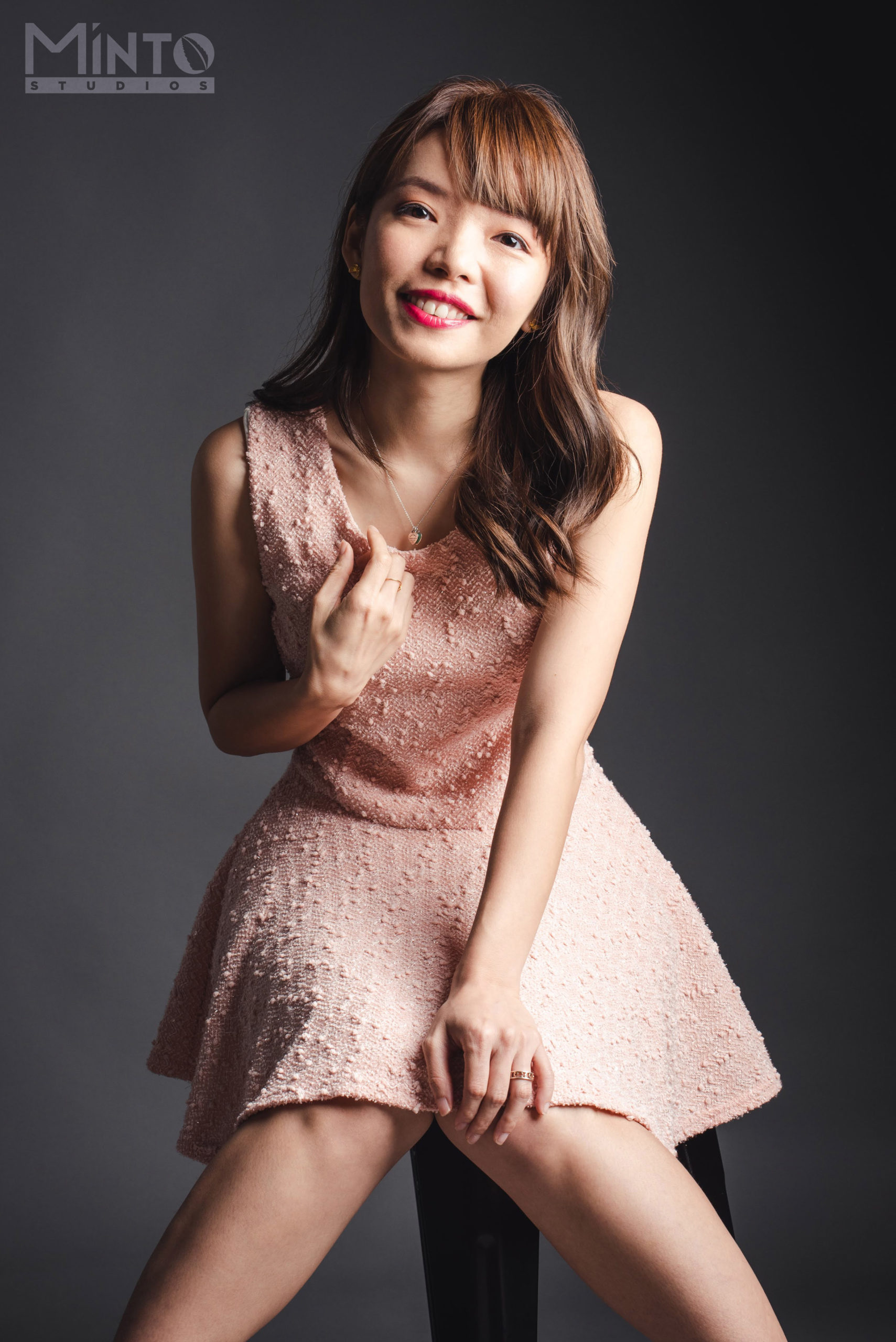 1/2 of #TheEpiphanyDuplet, Tiffany Yong juggles her ABCs – Acting, Blogging and Coaching/Consulting as she is fuelled by passion and drive to succeed.
It is not easy to make a living in Singapore just purely based on Acting, so with Blogging to help her with her online presence, and Coaching kids drama, private tutoring and freelance social media consulting to finance her life, she is currently leading the life most people hope to have: Living the Dream!