CNY Fashion Shoot @ Chinatown (Singapore)
There were a few bloggers who asked me where can they take nice portraits in nice Singapore setting without travelling too far from the MRT station. So I thought I will share some Chinese New Year themed fashion shoot that Ben from SIM Video took for me and some fellow blogger friends in Chinatown!

The colour red symbolizes good fortune and joy in Chinese New Year. While I won't avoid black, I like to start the first day of the New Year dressed in prosperous red to welcome the year of goat! This is a simple woven cropped top I wore for the photo-shoot.
Mandarin oranges or tangerines (桔) in Chinese sounds similar to the word "luck" (吉). Chinese usually associate the gift of tangerine as having an abundance of happiness and prosperity. So of course, the oranges are a must-have prop for Chinese New Year themed photo-shoot!
If you noticed the little "gourd-shape" necklace I'm wearing, it is a cute little Prosperity bottle (福袋) from a crystal shop called Pure Origin (People's Park Centre, 101 Upper Cross Street #B1-15, (S) 058357). I love how it has a little stopper and I can put a drop of my favourite fragrance inside and smell nice all day!
Done with the oranges, selling one for 50 cents! Any takers?
Sending off the Year of Horse and welcoming the Year of Goat! It's not uncommon to see animal soft-toys when taking Chinese New Year themed photos, but using this scarf with horse prints is indeed something different and subtle!
Besides the soft toys and oranges, red packets and the Chinese fan are some of the common props to represent the Chinese culture. While red packet is a channel representing good wishes and luck, the Chinese word "fan" (扇) has the same sound as the character for "kindness"(善). Thus, fans are viewed as good luck charms and expressions of generosity.
So how will you dress up for the festive period? Here, we have 4 different ways you can dress (Yes, 4 different skirt lengths too) and some fashion tips from the fashionistas!
Alice Ng: Go for a high waist long, flowy pants to lengthen your leg, and if you want to avoid black, go dark blue! Focus on only one part of your body. I wore an off-shoulder top to bring attention to my hair and neckline instead of my legs.
Jody Liu: Floral/ Messy print dresses are still trending and classic. If you are visiting your partner's relatives, this dress will be appropriate (throw on a simple sweater if your prospective-in-laws are conservative!) yet classy! What's more, you can remain cool and comfortable in the warm weather (especially in Singapore!)
Juliana Chong: Chinese New Year is not only a time for family members, I do visit my clients too. Sometimes, my clients visit me too! With this textured dress, I can look both work-appropriate and posh at the same time!
If you are not getting anything new, why not change your hair colour instead? Go hot pink like Juliana or rainbow like Alice! You can either go to visit Shunji Matsuo (10% off Chemical services when you quote "Tiffany Yong") or use Home Kits to DIY like Alice!
Who Are The Models?
Featuring Juliana Chong Stryker from http://ilovebunny.net. Check out her CNY Fashion highlights here!
Featuring Jody Liu from http://jodulu.blogspot.sg. Check out her CNY Fashion tips here!
Featuring Alice Ng, the Beauty Poet from http://blog.honeyzcube.com. Check out her #OOTCNY post here!
xoxo



Facebook | Instagram | Twitter | YouTube
*Photography by Ben from SIM Video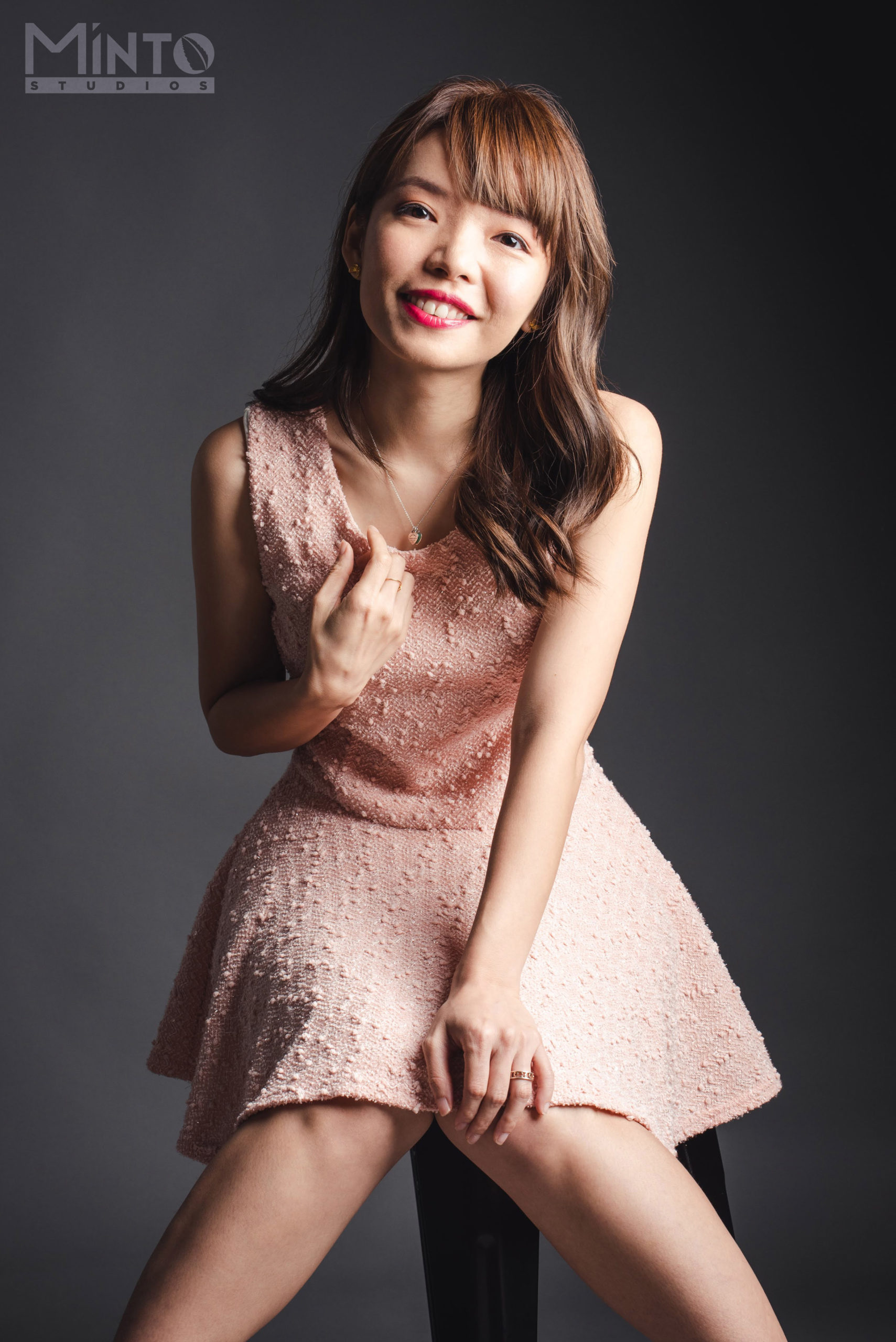 1/2 of #TheEpiphanyDuplet, Tiffany Yong juggles her ABCs – Acting, Blogging and Coaching/Consulting as she is fuelled by passion and drive to succeed.
It is not easy to make a living in Singapore just purely based on Acting, so with Blogging to help her with her online presence, and Coaching kids drama, private tutoring and freelance social media consulting to finance her life, she is currently leading the life most people hope to have: Living the Dream!