How Are You Spending Valentine's Day?
This is one of the most common questions that is circulating in the month of February. For those who are attached, their replies are usually: Movies, Dinner or a staycation with their loved one. What about the singles out there? Most will tell me they will spend their day at home. I was guilty for saying that too, until I worked on this article and realised that there are so many more activities that I can be doing on this special day, either alone, with friends or even with my family members!
1. Sinful Indulgence at Xperience Restaurant
Recommended for: 2+ | Couples
I had the privilege to enjoy this dinner meant for the special occasion before everyone some time back, and I had to admit, I was touched by the restaurant's service. Although I was there with my blogger friend, Tony and Yuki Ng, it felt as though I was on a romantic date with my (imaginary) loved one.

We were served a three-course dinner specially customised just for 13th February. As Xperience Restaurant is situated in the middle of the bustling Central Business District Area, the quiet ambience is a great place for any couples working around that area, and considering a romantic dinner on Friday (I mean, not many people will want to go back to their workplace on a weekend right?).
Before the first dish, an Amuse Bouche (complimentary appetiser) is served. Creamy steamed egg, fresh succulent oyster with some caviar will set your palate for the course. The first appetiser is a refreshing crab meat with seaweed and cucumber and ginger sorbet. Take a bit of the cold sorbet and eat it with the freshly-pulled and shredded crab meat, the fragrant cucumber taste will enhance the sweetness of the meat that makes you want to have more of it.
I don't take beef, so this course might not be suitable for you if you are not a beef-eater. I took some of the garnish, the chopped mushroom and truffles were well marinated, with salsifies (European taproot), drizzled with stylish swirls of brown and asparagus sauce, I heard from Tony and Yuki that the beef was tender and juicy!
This sharing dessert is perhaps the most popular dish of all, "popular" in the sense where it is so beautifully displayed! The long cylindrical hard chocolate hides within it chocolate mousse as well as raspberry mousse/cream with some fresh raspberries. If it had been the refreshing sorbet, I would most probably have clear it up. But despite it being tangy, and delicious cream, the portion was simply too big for two to finish!
Ask for takeaway if you can't finish this dessert and share the love! I felt so guilty for not finishing this delicious, otherwise sinful dessert!
Availability:
13th February: 3 Course Dinner at $128++ per person, with welcome cocktail and wine pairing
14th February: 5 Course Dinner at $188++ per person, with welcome cocktail and a bottle of Ruinart Rosé Champagn per couple.
Other Recommendations:
These are the two dishes that I've tried as a replacement for my beef dish, and I simply love them! It's definitely worth a return trip just for them! The fish Ceviche, Cucumber, Jalapeno & Coriander Sorbet made a perfect combination. If you are not a fan of coriander, this might just change your thoughts! I can just have this as a main dish and be satisfied with it. Not one plate, maybe 2 or 3 portions!
The pork was well marinated and tender, and the sweet honeydew slices enhanced the savoury pork. A huge thumbs-up to the chef for this delicious combination!

A Parisian Affair package includes:
– 1 Night's Stay in So Cosy Room
– International Buffet Breakfast
– Specially curated Love Kit
– 3-course Dinner with welcome cocktail and wine pairing at Xperience Restaurant on 13 February OR 5-course Dinner with welcome cocktail and a bottle of Ruinart Rose Champagne on 14 February
– Complimentary WiFi
Dates / Rates: =
– 1N Stay in a So Cosy Room on 13 February from $528++
– 1N Stay in a So Cosy Room on 14 February from $588++
Xperience Restaurant & Bar at Sofitel So Singapore
Opening Hours: 6.30am – 10.30pm
Address: 35 Robinson Road, Singapore 068876
Tel: +65 6701 6800 (H8655@sofitel.com)
Cost: | Food: Dessert, Beverages *** | Location/Convenience: ***** | Ambience: | Photo-worthy Food: ✓
For more information: Visit Sofitel So Singapore Website | Facebook Page
2. Massage at Le Spa
To some people, massage might be a weekly indulgence, but I don't usually have the time to go for spa or massage. If you are like me, why not spend some money to de-stress, either with your friends, your loved one, yourself, or like me (with my mum!)?
Le Spa @ Gemmill Lane is a shop house located between Chinatown and Tanjong Pagar. It is a 24 Hour massage parlour popular amongst the working crowd who wants to get a quick satisfying break or relaxing massage in between their lunch breaks, or even after work.
I brought my mum for a well-deserved break as she has been doing non-stop spring cleaning and doing the household chores ever since she quit her job last year.
*Hint: For married couples, if you think you guys are together for too long to want to do anything commercially-romantic, a rejuvenating massage for two might just be what you need!
My mum got a Chinese masseuse while I got a Korean one. As this is not the first time I brought my mum for a full-body massage, she was full of praises for the Chinese masseuse after the treatment! I had a bit of communication problem with the Korean lady, so DO request for a Chinese masseuse if you are the type who likes to get the therapist to put in more pressure or less pressure as the massage is carried out!
Tip for ladies: Remember not to go for your massage with full make up on! As you will require to lay face-down half the time, your pretty eye-shadow and eye-liner might be smudged by then. So what I did was to wash up after the massage and put on some makeup before I take photos with my mum! That's why I look so bright and refreshed! That's the results of the 1.5h massage!
Le Spa – Oriental Massage

Opening Hours: 24 Hours
Service Charges:
Le Urban Fusion (LUF)/ Le Royal Balinese/ Le Classic Swedish Retreats: 0.5Hr ($38) 1Hr ($60) 1.5Hr ($90) 2Hr ($120)
Le Foot Massage: 0.5Hr ($28) 1Hr ($48) 1.5Hr ($72) 2Hr ($96)
*Add-on services: Scrubs/ Guasha/ Cupping/ Ear Candling available.
Address: 14 Gemmill Lane (Club Street), Singapore 069 253
Tel: +65 6222 6803
Location/Convenience: ***** | Ambience: **
For more information: Visit Le Spa Singapore Website | Facebook Page
3. Pampering Facial at My Cozy Room
Awarded the best Pre-Wedding Facial by Blissful Brides Magazine, I guess you should know how effective My Cozy Room Boutique Spa's treatments were. I had bridesmaid treatments with them just 2 weeks before my blogger friend Juliana (ilovebunny.net)'s wedding last year, and I was actually quite skeptical how they could help me when my face (scarred once more due to the use of wrong products). But Celine, the boss of the salon was actually able to salvage my problem!
I won't really spoil your Valentine's Day mood by posting my before-after photo of the treatment, so I will be writing a separate post on their service soon! This is really suitable if you wish to feel different and brand new on the Special Day (or in time for Chinese New Year!).
Besides facial beauty services, My Cozy Room Boutique Spa also have a spacious nail parlour if you want to do your nails with a group of girl friends on that day!
My Cozy Room
Opening Hours: Weekdays (11am – 9pm) | Weekends (10am – 8pm)
Service Charges:
My Anti-Acne Facial Treatment at $88 (Usual: $188)
My Illuminating Facial Treatment at $144 (Usual: $288)
Quote "Tiffany Yong's Special Discount" to enjoy the special promotion rates!
*Other customisable facial treatments available!
Address: 56A Cairnhill Road, Singapore 229667
Tel: +65 6732 0030
Location/Convenience: ***** | Ambience: **
For more information: Visit My Cozy Room Website | Facebook Page
4. Rejuvenating Makeover at Shunji Matsuo
If you don't want to work on your face on the big day, getting a new hair makeover might just a a right surprise for your loved one. I hear from couple friends how their partner usually take them for granted after the "honeymoon period" is over. A solution I offer them was to put in effort to beautify themselves, increase their self-confidence so that their partner will notice them again!
I've been with Shunji Matsuo @ Ngee Ann City for half a year, and although they are famous for their colour and bold colours, I was never pressured to do any (because of limitations due to my acting commitments).
In fact, my stylist Fannie, was always telling me how my hair was overly-dry from all the prior colour treatments and did subtle trims for my hair instead of chopping off all my split ends into a pixie hair style! Haha, she even suggest me to leave it long so that it will give me a different look in future.
What's more? Many beauty salons actually have additional festive surcharge in February (CNY) but Shunji Matsuo doesn't do that! In fact, if you quote my name, you get additional discount by international director Fannie! So wait no more!
Shunji Matsuo Hair Studio @ Ngee Ann City Opening Hours: Mon- Sat: 10am – 7.30pm (Last Appointment) | Sun: 10am – 5.30pm (Last Appointment) Service Charges: Cut: Men ($58 – $75) | Women ($68 – $85) Styling: Wash & Blow ($40+) | Styling ($58+) Colour: $100+  |  Perm & Straighten: $200+ (Prices are subjected to hair length and volume) Quote "Blogger Tiffany Yong" to enjoy 10% off any chemical service by international director Fannie Address: 391 Orchard Road #05-23, Ngee Ann City Tower B Singapore 238871 Tel: +65 6238 1522 / 1514 Location/Convenience: ***** | Ambience: ** For more information: Visit Shunji Matsuo Website | Facebook Page
5. SoSD Valentine's Day Adoption Drive
Save Our Street Dogs Singapore is holding an adoption drive *Scape Art Park from 12.30pm – 4.30pm. You will get to meet 20 of the puppies, and also some HDB approved smaller breeds (adults). Rather than buying puppies from shops, why not adopt these adorable orphans?
Besides that, there will also be a special photobooth, and you can get your chance to grab the limited edition SOSD Valentine's Day T-shirt, in blue or pink! Surprise your partner with this meaningful and sweet couple T-shirt! If you happen to see me there, don't forget to say hi! For more information: Visit Save Our Street Dogs (SoSD) Website | Facebook Page
6. Immerse yourself in Love with… a Cup of Koi Bubble Tea
You shouldn't be surprise to see this on the Bubble Tea Girl's article right? If you are a KOI Card holder and had registered your card before 10 February, you will most probably receive an email from KOI Cafe with the ValentinePromo Voucher. It's a Valentine's Day treat from Koi Cafe and it can be redeemed at all outlets except Changi Airport on 14th February 2015 from 3-5pm. Remember to bring your KOI Card!
P.S. A cup of KOI goes best together with a romantic Movie or book. There's a wide range of films, from Thailand's "I Fine… Thank You… Love You…", China's "Meet Miss Anxiety" to other English films like "The Wedding Ringer", "50 Shades of Grey" and "The Theory of Everything". Well, just remember to get the tickets before the date as it might be sold out pretty soon!
For more information, or if you wish to enjoy these great perks, go grab your KOI Card now or Visit KOI CAFE Singapore Website | Facebook Page!
Hope you guys like the list of activities I've prepared. Many of these activities are not just for special occasions, but if you are a workaholic, the Valentine's Day will indeed be a good day to let down your tresses like Rapunzel!
xoxo



Facebook | Instagram | Twitter
Disclaimer: Please be rest assured that even though the products and services were sponsored, it does not have any bearing on the content of this post. Opinions stated are genuine and honest. Also note that all sources, information, content, links are valid to change at any time.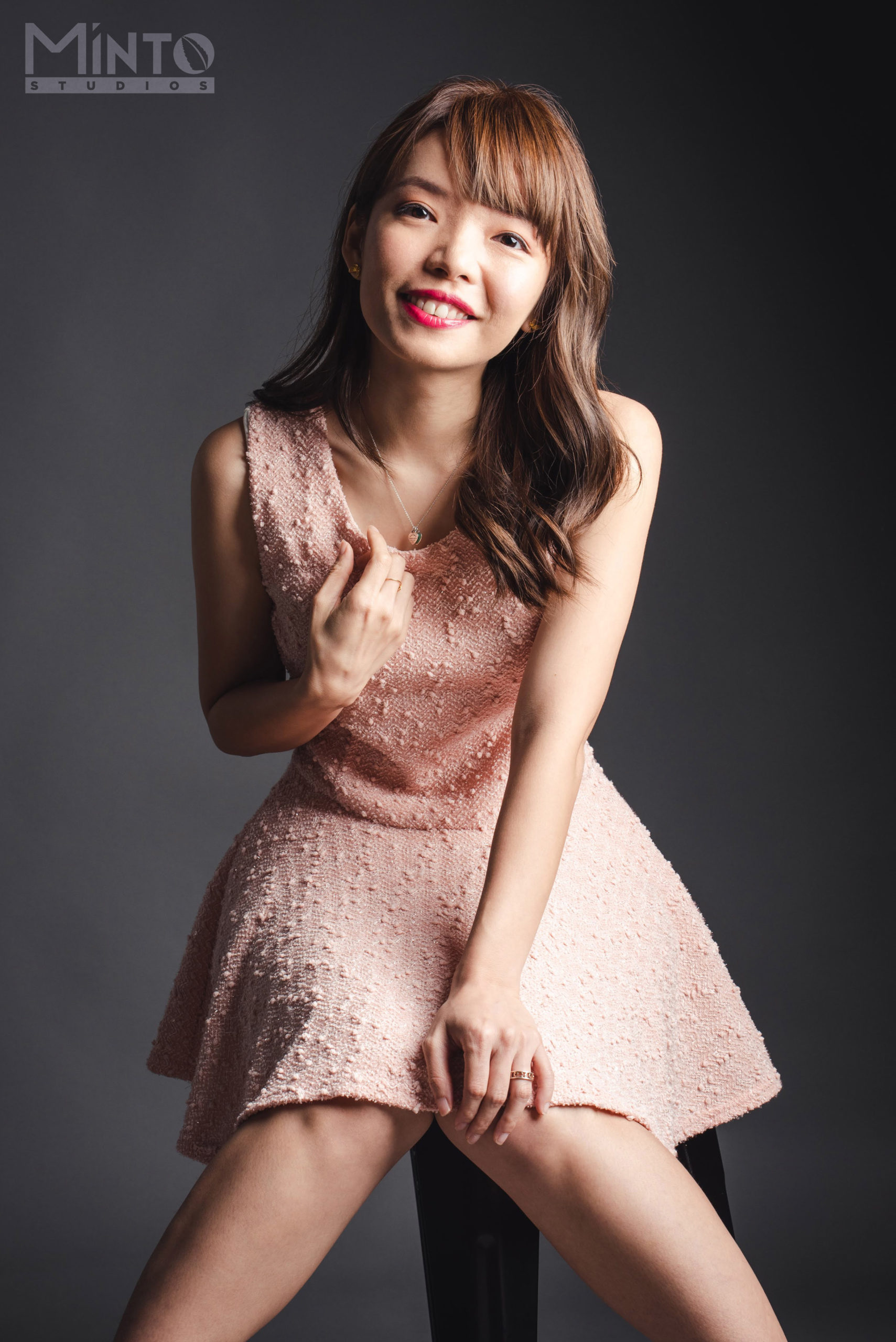 1/2 of #TheEpiphanyDuplet, Tiffany Yong juggles her ABCs – Acting, Blogging and Coaching/Consulting as she is fuelled by passion and drive to succeed.
It is not easy to make a living in Singapore just purely based on Acting, so with Blogging to help her with her online presence, and Coaching kids drama, private tutoring and freelance social media consulting to finance her life, she is currently leading the life most people hope to have: Living the Dream!