Shunji Matsuo x LovMor: Enchanted Glamour for Triumph C'est Magique Fashion Show
When I first received the invitation to the celebration of Triumph's 20 Years of Maximizer Magic, Triumph – C'est Magique Fashion Show, I was pleasantly surprised but hesitant.

I was never a prom person, thus, when I realised I had to dress up "Enchanted Glamour" for the event, I started to panic. To go or not to go?
In the end, because of a filming project, where two film directors (Alessandro Alpini and Maaria Sayed) from Italy requested to film snippets of my life and activities, I decided to go ahead with this event and do something I've never tried: ATTEND A LINGERIE FASHION SHOW!
Enchanted Glamour @ LovMor
I don't have any glamorous gown, thus I decided to ask for help. I've previously reconnected with a sweet lady, Mae, whom I used to serve (in a clinic) before I started acting and blogging. Mae told me that she now owns a cozy little Atelier de L'amour (workshop of love) in Delfi Orchard.

Not only do they customised pretty gowns for brides-to-be, they also provide gown rentals for the existing gowns they have on racks! If you are thinking I would have to try on many gowns, you are wrong!
After telling Reanne, LovMor's designer, the theme of the event, she quickly narrowed down to 2 gowns for me to try. While I love the colour of this gown (I called it the Mermaid Dress), it was simply to revealing for me! Maybe I should still put it on someday?
In the end, I decided to settle with sweet pink, something I feel more comfortable and "safer" to be in. To fit in to the "Enchanted Glamour" theme, Reanne decided alter and add some blings to enhance the dress!
Hair Styling @ Shunji Matsuo
Yes, I have been neglecting my hair for more than 2 months (the last time was in early February 2015 for the Triumph Lingerie Photoshoot), and it's time for some TLC! I went to Shunji Matsuo to have my hair roots dyed and hair trimmed a day before the event.

This was the look I have been sporting for the past one month. As my fringe had grown beyond my comfort zone, I started pinning it up for convenience sake. This was what I usually do when I was back in secondary school and junior college, fuss-free hair! What's more, with better skin, thanks to Dr Gerard Ee from The Clifford Clinic, I was able to reveal my full face without feeling too self-conscious!
This is just a random for-fun photo which I took during my hair root dyeing process. I was planning to make some funny faces (like the one you see in the speech bubble), but felt super embarrassed when I realised that the assistant might be looking and wondering what I was doing!
After the dyeing (I heard from Fannie that this is the latest shade of brown trending in Japan!) and having my hair treatment, Fannie did a quick trim. She was quite amused that my bangs had grown so long that she almost couldn't differentiate and find them!
Ta-dah! Here's the final look! Loving the soft (temporary) curls that Fannie did for me! The hair maketh the lady too huh? So does this new look resembles a Japanese, Taiwanese or Korean? I have different friends giving varied comments, no winning votes so far, so do tell me what you think!
Hair Styling by Fannie
On the BIG DAY, after showing how my chosen gown will look like, Fannie came up this hair style for me. She used the zig-zag iron to create the volume look, followed by doing multiple types and sizes of braids for me. It was an attempt to make me look a little more mature and less "girly". I was so glad that she did not do the old-fashion sleek hair look, nor did she pile up hair spray on my hair.
Final Look #OOTD
The little bump on the left side was created to fit the toga design of the dress. I like how my hair style looked different when I try to take photos from either side. I managed to get Tracy aka Gilmangirl to take some #OOTD before the sun went down (thanks babe!), if not, I wouldn't have any nice ones to show you! Too bad, the lighting was really bad at the location and I didn't have the chance to take more photos!
Gown rental at LovMor range from SGD$150-$800, while additional customisation will cost $500-$1500. If you are planning for the special day and wish to make to measure, the gowns are at an affordable rate from SGD$800 onwards!
P.S. Check below for additional discounts
Triumph C'est Magique Fashion Walk at MoCa@Loewen
Jade Seah was the host for the Triumph Fashion Show, and do you know she also had her pretty curls done at Shunji Matsuo @ Ngee Ann City? (Yeap, I bumped into her while getting my hair done!)
This Triumph Fashion Show was organized in celebration of 20 years of Maximizer Magic. The first Maximizer Bra was introduced in Asia in 1995 and became the number one choice for Asian women. In fact, 14,000 Maximizers were sold in under 2 weeks in Singapore alone.
To honour the heritage of Maximizer, Triumph launch its "the Magic Wire bra". This revolutionary Maximizer is designed with a soft flexible shield to provide support instead of a traditional metal wire. No more painful stabs from out-of-shape wire!
It was inspiring watching how the models donned the lingerie we see in our local Triumph stall and transformed to little angels, fairies, princesses and queens with the help of accessories and make-up. Ok, I will never be like them, but I still love the magical (and confident-boosting) effect Maximizer gives!

(From left) James Aw, Maybeline Sim, Me (Tiffany Yong) and Juliana Chong.
To find out Triumph's latest design, check out their official website | Online Shop | Facebook Page!
LOVMOR

The one fantastic thing about acting and blogging, while many need an occasion or reason to put on beautiful gowns, I don't. :p #LovingAllTheBeautifulClothes #ManyDifferentSizesHere
Quote 'Tiffany Yong' to receive 20% off your purchase!
402 Orchard Road #02-15 Delfi Orchard, Singapore 238876
Tel: (+65) 8222 8484
Facebook Page: Lovmor Facebook
BUSINESS HOURS
Mon – Sat: 12:30 – 20:00
SHUNJI MATSUO HAIR STUDIO
Quote 'Tiffany Yong' to receive 10% off any chemical service by international director stylist: Fannie

Ngee Ann City aka Takashimaya
Tower B #05-23, 391 Orchard Road, Singapore 238872
Tel: (+65) 6238 1522/1514
Website: http://www.shunjimatsuo.com.sg/
Facebook Page: Shunji Matsuo Hair Studio
BUSINESS HOURS
Mon – Sat: 10:00 – 19:30 (last appointment)
Sun: 10:00 – 17:30 (last appointment)
xoxo



Facebook | Instagram | Twitter
Disclaimer: Please be rest assured that even though the products and services were sponsored, it does not have any bearing on the content of this post. Opinions stated are genuine and honest. Also note that all sources, information, content, links are valid to change at any time.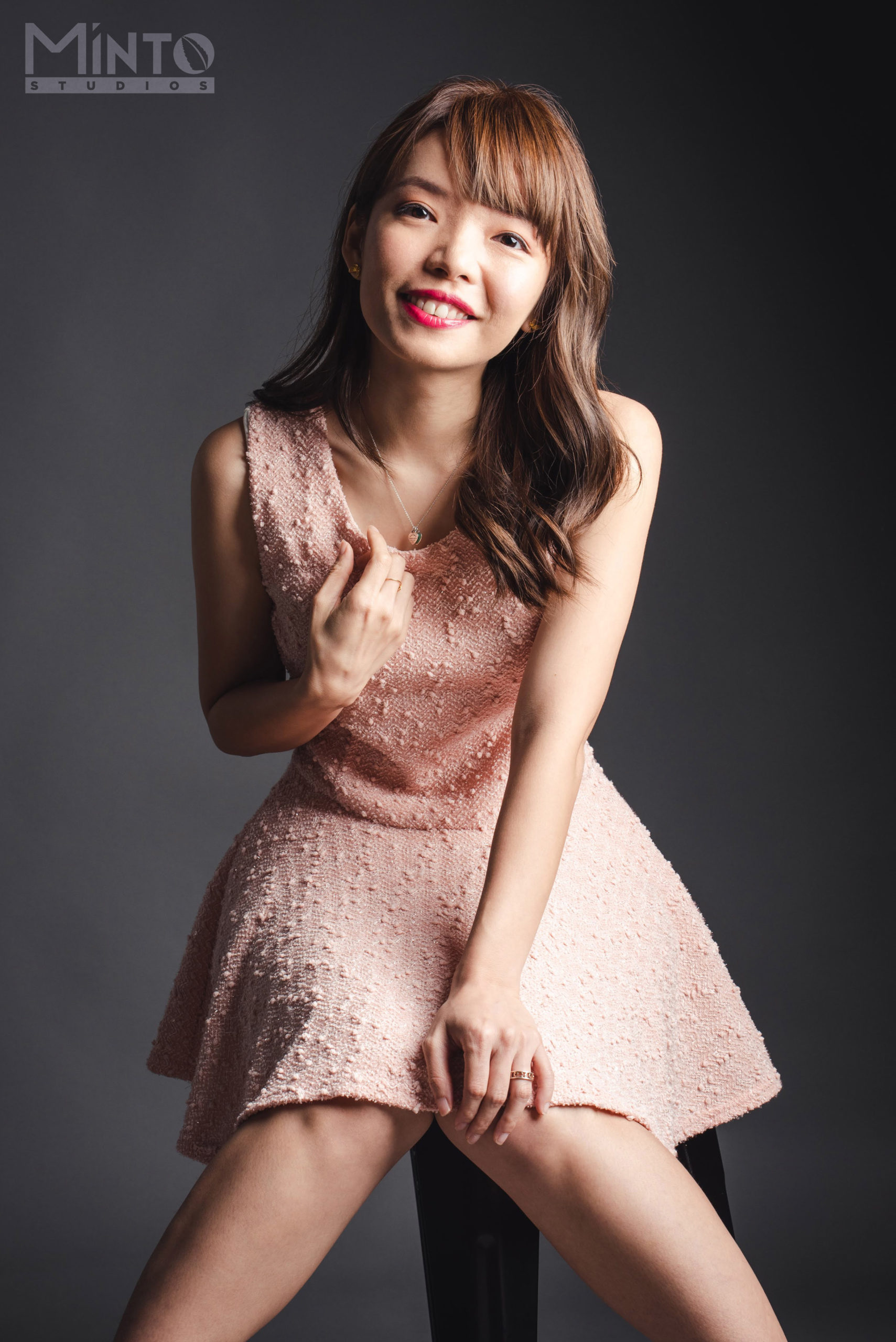 1/2 of #TheEpiphanyDuplet, Tiffany Yong juggles her ABCs – Acting, Blogging and Coaching/Consulting as she is fuelled by passion and drive to succeed.
It is not easy to make a living in Singapore just purely based on Acting, so with Blogging to help her with her online presence, and Coaching kids drama, private tutoring and freelance social media consulting to finance her life, she is currently leading the life most people hope to have: Living the Dream!