Be Acne Free 9: My Black Paint Story
If you've been following and reading the reviews by Singapore's beauty bloggers, you might have heard of the brand story and product called "Black Paint" being circulating around in 2014 and endorsed by several bloggers.

Black Paint is an organic skincare brand established in Kyoto 15 years ago by Miyuki Maeda. After reading one of my fellow blogger friend, Jody's review, I was impressed by the effect Black Paint had on her skin and decided to try out myself.
Using Black Paint
I started trying Black Paint at around mid September in 2014, and around that time, I had just returned from Taiwan and used up the Institut Esthederm products purchased from my previous facial sponsor Sylvia Skin Atelier. If you see the above photo, you will see that I'm not the type of blogger with perfect skin. Breakouts was like my worst neighbour and I've been trying to look for a way to get rid of it permanently. Before using Black Paint, my skin condition was more or less stabilised with a bi-monthly facial.
Although the steps were tedious, I worked through them religiously, in hope to achieve nice skin like my beauty queen friend (vain pot me!)
But after a few days of using, I realised that I start having breakouts, and upon a closer look at the brochure, I realised that there was a fine print on the brochure on the possibility of slight breakout initially, and it's normal as the hidden pimples were being purged out. I was also reassured by both William and Jody that it was normal.

Three Weeks Later
The outbreak did not stop and got worse. Yes, it was a nightmare all over again and I felt as if I had went back to a year ago when I had my bad breakouts again. I informed the contact person William, and he informed the Japanese headquarters immediately. Their response was prompt and over the next few days, they provided me plenty of information and even arranged for a Skype meeting to explain to me and answer my queries. I was comforted by their professionalism and responsibility.

Black Paint Japan even informed the Singapore branch to provide me additional products (such as the Rich Wax ONLY 5- Ostrich Balm) specifically for my condition.
The Black Paint Diet
The Black Paint founder, Ms Miyuki Maeda, from Japan HQ also sent me several long emails to help me expedite my recovery (I told them that the condition was affecting my acting job). They gave me a strict diet and skincare regime to follow and told me how that will give me beautiful skin again.

The 'menu' above has been summarised and re-organized. (see the original copy of the email here)
To be truthful, I had difficulty following their diet. I'm not a homemaker who can do half hour breaks before next consumption, nor do I work in an office which allow me to do all these by bring my own food to the pantry. I work freelance and I travel around from place to place for meetings and work, sometimes with only time to grab a bun in between transit. How was I supposed to follow that daily? When I asked them how long do I have to keep to this diet, I was told for as long as it takes my skin to recover. Using the word "horrified" to describe my feeling was an understatement.
Unstable Skin Condition for the Next 1.5 Month
Despite their reassurance that all will be well, I was worried. It was just less than 2 months away from my blogger friend, Juliana's (ilovebunny.net) wedding and I was invited to be her maid-of-honour. I was very afraid my skin could not heal in time. Friends around me started noticing the worsening in condition and even advised me to see a doctor. Poor Jody felt so guilty and sad when she saw my skin condition. Juliana even helped me seek for help from various facial salon. But I did not dare to seek any help from facial salon because of what the Japanese advisor had said.
In the end, I (secretly) went back to Han Dian TCM to sort for Dr Chung's help, because I really feel that it was the products trying to purge out the "toxin" beneath my skin and the problem lies with me and my body. Time's ticking, and as days passed, there were no sign of recovery.
Ultimatum from William?
I met up with William from Black Paint Singapore and told him how I was tempted to give up and go for facial as the breakouts and clogged pores were driving me crazy. I never had oil seeds on my face before, and my face was full of them then. Even makeup can't hide nor conceal my scars and bumps on screen!.

He then told me how Black Paint would not be responsible if I was to use other service or products (which is of course legit) and that I won't be considered for the choosing of Black Paint Singapore's ambassador (WHAT? Who's going to believe the effectiveness of Black Paint with my skin condition like that in the first place?!) I felt so helpless and trapped at that time. The Japanese headquarters had been really helpful, but I was communicating to them through William. So do I have no choice but to continue?
11 Days to the Wedding: My Final Thoughts
Nope, I'm sorry to say, there weren't any miracle and my skin had no improvement. I stopped using Black Paint. There were people who shook their heads when I shared my experiences and thought I was crazy for 'tolerating' 2.5 months of breakouts. I talked to Jody and procrastinated for really long if I should even write this review. So many positive reviews against mine.
But in the end, I decided to write this experience out, not because I wanted to shame the product or what. This is to let readers out there know, that not everyone is suitable for every product (even though most products will claim to be suitable for all skin type). Also, don't be taken in by the word "organic". Organic doesn't mean it is suitable for everyone, do you know that there are people who might be allergic to certain organic ingredients?
Are You Suitable for Black Paint?
Before you start boycotting products randomly, I had to tell you that this DOESN'T MEAN that the Black Paint products are bad. They are just not suitable for me. In fact, my skin was reacting and breaking out due to certain products only. The Black Paint soap is actually highly alkaline (and very drying) on the skin. It's the one that is forcing the acidic toxin to come out as the skin was thoroughly cleaned. The rose oil water and the Rich Wax 5 Only were the items which caused my oil seeds formation. (According to Ms Miyuki Maeda from Black Paint HQ, I was supposed to provide my skin with more oil and get the skin to purge everything out. To avoid any miscommunication or misunderstanding, you may see her full email here: Part 1 | Part 2) The water cream, however, was the only product which I continued using and did not have any side effects on my skin later on.
So based on my personal experience, I will suggest people who have severe acne case or overly-active oil glands NOT to use Black Paint. If you really want to try, go for their trial kit and test it before buying all the full size products. You will need a lot of patience to endure through the breakout or "detoxing" process which, unfortunately, I had to give up because of my friend's wedding.
On the other hand, I have seen bloggers who had gotten pretty good results with Black Paint, so I do feel that it's just not suitable for me (or perhaps, I'm simply too toxic 🙁 Boohoo…).
For more information about Black Paint Singapore, kindly visit their official website or Facebook Page.
So What Happened Next?
So with 11 days to Juliana's wedding, how am I going to host her wedding dinner confidently and be a pretty maid-of-honour? Fairy God mother needed! Check out the next Be Acne Free post to see what happen!
xoxo



Facebook | Instagram | Twitter
Disclaimer: The products were sponsored by Black Paint, it does not have any bearing on the content of this post. Opinions stated are genuine and honest. Also note that all sources, information, content, links are valid to change at any time.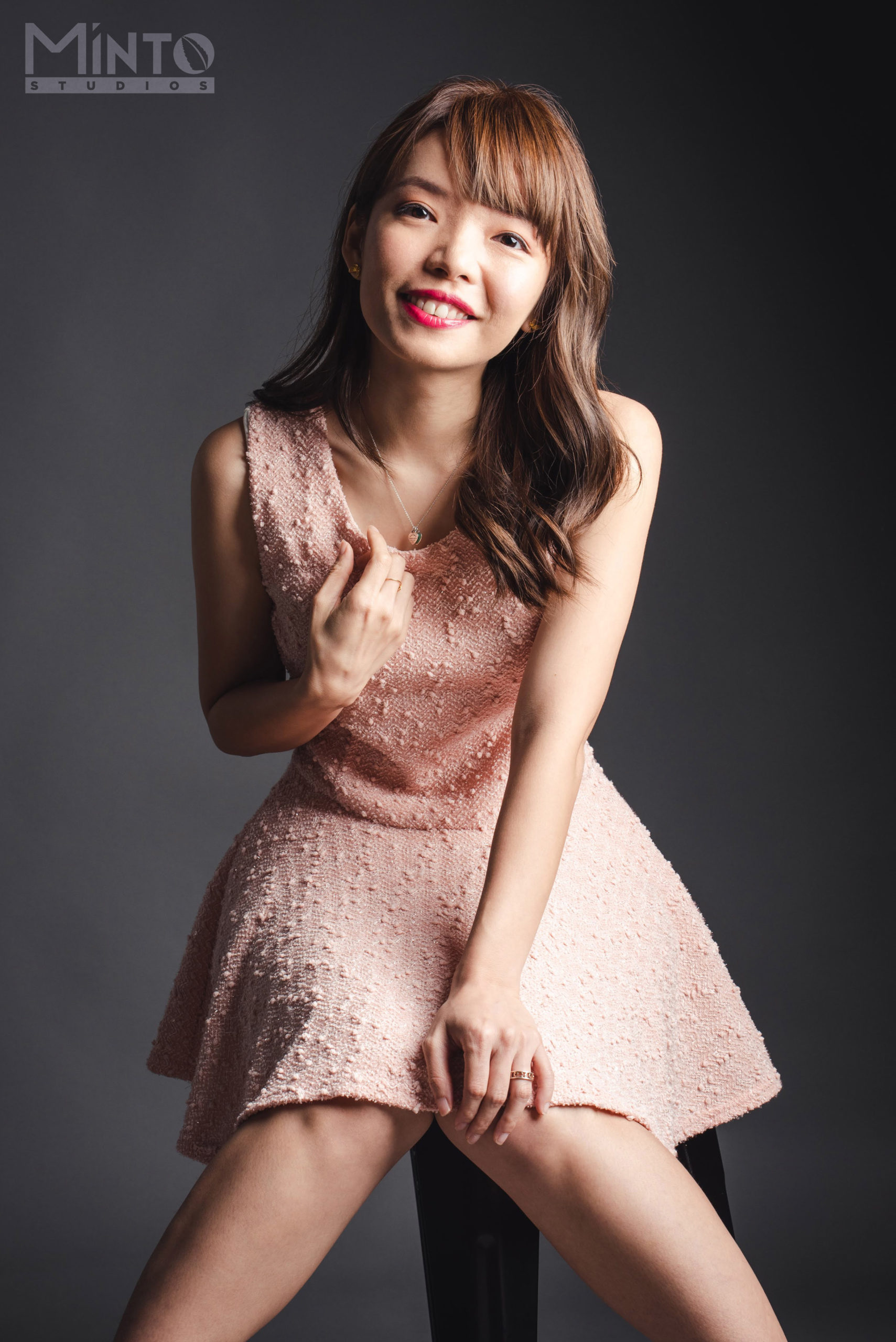 1/2 of #TheEpiphanyDuplet, Tiffany Yong juggles her ABCs – Acting, Blogging and Coaching/Consulting as she is fuelled by passion and drive to succeed.
It is not easy to make a living in Singapore just purely based on Acting, so with Blogging to help her with her online presence, and Coaching kids drama, private tutoring and freelance social media consulting to finance her life, she is currently leading the life most people hope to have: Living the Dream!