Halloween Horror Nights 4 VS Sentosa Spooktacular
2 major Halloween events in Singapore, both held at Sentosa. Which is better (or should I say scarier?) and which one should you spend your money on? I was lucky to be able to experience both events this year and after covering the event for Rano [To read the individual event coverage, click here for Halloween Horror Nights 4 and here for Sentosa Spooktacular: Laddaland], I decided to do a quick side-by-side comparison chart for any horror fans (or non-fans).
Accessibility (Location):
Halloween Horror Nights 4:
Held at Resort World Sentosa Universal Studios Singapore, the HHN4 is just walking distance from Vivocity, Harbourfront MRT Station, which cost $1 to enter the island if you are walking in, and $4 via the Sentosa Express on the third level of Vivocity.

P.S. I recommend walking in as it's just a 5 minutes walk in.
*If you are driving in, click here to check out the gantry and parking rates.
Sentosa Spooktacular:
Sentosa Spooktacular is held at Fort Siloso, where you will need to take the train to Beach Station (last station) and board the bus that goes to Fort Siloso.
Island Admission: $4.00 per person via the Sentosa Express (Use your EZ-link card for quick access)
Saving Tip: If you are reaching earlier, you can take the board walk from Vivocity to enter Sentosa at $1 per person and then the train at Waterfront Station to Beach Station.
*Last Bus to Sentosa Spooktacular event grounds will depart the Beach Station at 9pm on all dates except 25 Oct & 1 Nov. On 25 Nov & 1 Nov, last bus will depart from Beach Station at 11:45pm.
*If you are travelling to Sentosa Spooktacular via other methods, you may refer to the site here for other methods.
My Vote Goes to: Halloween Horror Nights 4
Both Halloween events are located at Sentosa, so Halloween Horror Nights 4 is clearly more accessible because of its proximity from the Harbourfront MRT Station, and Universal Studios Singapore is just next to Waterfront Station!
Ticket Prices & Event Dates:
The general admission ticket cost $68 and additional $50 is required for express pass. However, if you are a student, SAFRA/MINDEF/HomeTeam Member, or Resort World Sentosa Invites or Attractions Pass Holder, you can purchase the tickets at $50-$55. Universal Studios Singapore also provide Maybank and MasterCard Cardholder discounts as well as many other attractive promotion packages available for viewing here.
Halloween Horror Nights 4 Dates:
October: 3, 4, 5 | 10, 11 | 17, 18 | 22, 23, 24, 25 | 31
November: 1
Time 7.30pm – 1.30am
Sentosa Spooktacular:
The standard ticket for Spooktacular costs $66.60 with a top up of $15/$32 for fast pass to either 1 or all 3 houses. For those who are hesitant to enter the haunted houses can get the "Kia Gui Pass" (Scared of Ghosts in dialect) at $16.60 to enter Laddaland. If you changed your mind and decided to brave the houses during the visit, just top up to the price of the standard ticket (additional $50) on site. No penalty for your bravery.
Sentosa Spooktacular:
Sentosa Spooktacular Dates:
October: 11 | 17, 18 | 24, 25 | 31
November: 1
Time 7pm – 1am
My Vote Goes to:Halloween Horror Nights 4
With the long list of discounts and promotions, HHN4 is a clear winner as long as you fall in any of their categories! If not, I believe the additional $1.40 is not going to deter any horror fans from entering the danger zones! If this can't convince you, the number of event nights:
[HHN4 : SS = 13 : 6]
with Halloween Horror Nights 4 having more than double the number of event nights Sentosa Spooktacular has, will give all horror fans more date options to visit the place.
Haunted Houses:
Halloween Horror Nights 4:
Universal Studio Singapore's Halloween Horror Nights 4 has launched 4 haunted houses and 4 scare zones this year for the most number of nights (13 nights in total!) ever since its launch in 2011.
The 4 haunted houses, namely: (1) Secret L.A.B (2) Mati Camp (6) Jing's Revenge (8) Jack's 3-Dementia represent the different areas that Minister of Evil had taken over and converted to torture the citizens or to continue taking over the rest of the world. Besides the houses, you can walk through the 4 scare zones, which are: (A) Scary Tales (B) Canyon of the Cursed (C) Demoncracy (D) Bogeyman, where plenty of themed monsters, zombies and ghosts are wandering waiting to take photos with scare you.
If this is your first time visiting the Universal Studios Singapore for the Halloween Horror Nights, I will suggest that you plan your route well in order to cover all the 4 houses! Beyond 8pm, the waiting time to enter each house is usually 25 to 40 minutes.
Besides Bogeyman, the rest of the scare zones are of an open concept where you just have to walk through the zombie and monster-infested zones.
P.S. If you are wondering about the differences between haunted houses and scare zones, basically it's "No Photography Allowed" versus "Take All The Photos You Want".
Besides the haunted houses and scare zones, there are still some parts of the Universal Studios untouched by the Minister of Evil such as the Far Far Away land where it is still protected by the Fairy Godmother's magical powers.
Rides/ Performances that are available are the:
3. Revenge of the Mummy
4. Accelerator
5. Transformers The Ride: The Ultimate 3D Battle
10. Madagascar: A Crate Adventure
11. Enchanted Airways
12. Shrek 4-D Adventure
13. Canopy Flyer
Sentosa Spooktacular:
For Sentosa Spooktacular, riding on the previous year's success where they saw a record-high of 15,000 visitors, Sentosa Spooktacular decided to sign a three-year collaboration with Thailand's leading movie studios, GMM Tai Hub Co. Ltd (GTH) to produced more Thai Horror Movie-themed Halloween events.
This year, the whole of Fort Siloso is transformed into the thematic village of Laddaland (GTH's 2011 award-winning horror hit movie). Within this village, you will get to experience three thematic haunted houses, namely: Countdown, Alone and The Swimmers.
My Vote Goes to: It's a TIE!
This is more of a quantity versus quality comparison. While Halloween Horror Nights 4 have more than 8 horror choices (if you count the rides and circus performance) for visitors, the haunted experience to each house was less than 4 minutes.
On the other hand, although the Sentosa Spooktacular has only 3 haunted houses, each house took me about 20-30 minutes to complete the walk-through. In fact, my photographer friend nearly had a panic attack when she was half way through "Alone" because of the length of the experience!
Overall Experience + Scare Factor
Halloween Horror Nights 4:

The Scary Tales Scare Zone is perhaps my favourite place out of all the other areas in #HHN4. With a scary twist to all the fairy tales, you will get to see the twisted version of balding Rapunzel up on the the towel, the evil queen and the talking mirror, the evil Red Riding Hood and her big cute wolf, and many more fairy tale characters out for Trick orno Treat! It's definitely a treat for anyone who wants to have some photography keepsake to proof that you've been to "Halloween Horror Nights 4", but just have some good strong flash as all the zones are too dark to have really nice photos.
And if you happened to be in the same situation as me (wanting to catch the last train) and have to give up a few haunts, the Jack's Nightmare Circus is something you SHOULD NOT miss! I was quite unimpressed initially with all the exaggerating laughters from Jack, the resident serial killer clown, but as the performance went on, the aerial acrobats and contortionists began to impressed me and the audience's excitement went up high when we saw how the "Monster" put the wire coil through his nose, carried a heavy ball of chain with his tongue and even did the classic sword-swallowing stunt! It was my friend's favourite part of the whole HHN4 experience, and indeed, it managed to gross me out!
P.S. It's also great place to cool down yourself as the performance is held in the air-conditioned Pantages Hollywood Theater! Be sure to take the front seats for maximum "viewing pleasure".
Sentosa Spooktacular:

Sentosa Spooktacular had considerately placed TV Screens playing the movie trailers outside each house to give the queuing visitors an idea of what they are in for. Although the experience will not be equivalent to that of watching the movie before entering the haunted houses, it is still beneficial for the dare-devils who wish to brave the houses.
It was quite difficult for me to say which was the best or scariest house this time round as Sentosa Spooktacular had done a pretty good job with each houses. For me, I felt the most for "Countdown", because it was the only film I've watched amongst the four.
Countdown (see my movie review here) was more of a sadistic thriller than a ghost horror film (which explains why you see crazy people in neon dancing and shouting – they are supposed to be high on drugs and having hallucination), and the memorable lift scene (where the female lead was trapped and thousands of cockroaches came out of a lift button hole and attacked her) gave me hair-raising creeps and this sense of deja vu which I believe people who had not watched the movie would not be able to feel so.
The other two houses were even scarier than Countdown, and being a fearless person, there were a few times when I hesitate to move through the "obstacles". I won't spoil the fun by revealing too much of the horrors of the houses, but be careful as you tread through clothes, and internal organs…they were indeed heart-stopping.
My Vote Goes to: Sentosa Spooktacular
I was a bit disappointed with the experience at USS Halloween Horror Nights 4, partly because I did not manage to complete all the houses due to the long waiting time. However, my friend Eng Chye who experienced the HHN3 (last year) said that the queue was moving much faster than the previous year.

In terms of the quality of the makeup, Halloween Horror Nights 4 is better and more realistic, but I prefer how Sentosa Spooktacular made the whole journey an integrated experience.
Upon entering Laddaland, I was "greeted" by several wandering "spirits" who chose to spook the visitors by being the characters instead of doing the irritating but classic screaming-in-your-ear. It made me feel as if I was walking through the different movies rather than braving obstacles.
In USS, each zone is distinct and the queues for the haunted houses were separated from the roving talents. This made the wait much longer in comparison as we had nothing to do but wait (or chit-chat) and look and the time pass.
In Laddaland (Sentosa Spooktacular), queuing up for the houses were "shortened" with the company of the horrifying ghosts and zombies. They won't leave you in peace (to chat with your friends) and might just sneak up upon you anytime (and repeatedly!).
These attention-seeking ghosts made me feel less bored and might even entertain you by scaring your friends.
P.S. The experience is so "wholesome" that you might have uninvited company too when you go to the toilet! They love waiting outside for you.
I like how Sentosa Spooktacular insist in quality experience by allowing people to enter the house in small groups of 2 to 4s (usually with your friends). But what's the downside of these crowd control efforts? You only get to enter each house once. You have to keep the show the ticket to have them stamped before entering each house.
This was the very reason why the HHN4 experience was not as scary in comparison. We entered the haunted house in trains of 8-10, and usually, we are pre-empt by the screams in front. The HHN4 did not really scare me, perhaps with the exception of Jing's Revenge where one "ghost" sprayed water into my eyes and hurled insults (it's part of the storyline).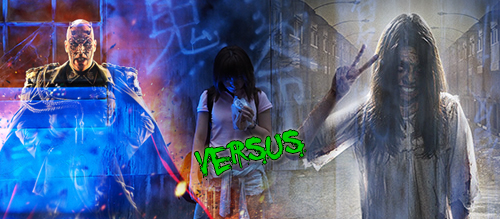 This has been a tough fight between the two biggest Halloween event organizers! So have you braved through any of the above this Halloween? What's your personal opinion about them? Or what other scary Halloween experiences have you had? Do share with me by writing in the comment box below!
Halloweeeee…
For more information about USS Halloween Horror Nights 4, click here to check out their website.
For more information about Sentosa Spooktacular, click here to check out their website and Facebook Page.



*Disclosure: Event invitation from Resort World Sentosa and Sentosa Spooktacular. No monetary compensation was received for the review. Please be assured that even though the sponsored nature of the trips does not have any bearing on the content of this post. Opinions stated are genuine and honest. Also note that all sources, information, content, links are valid to change at any time.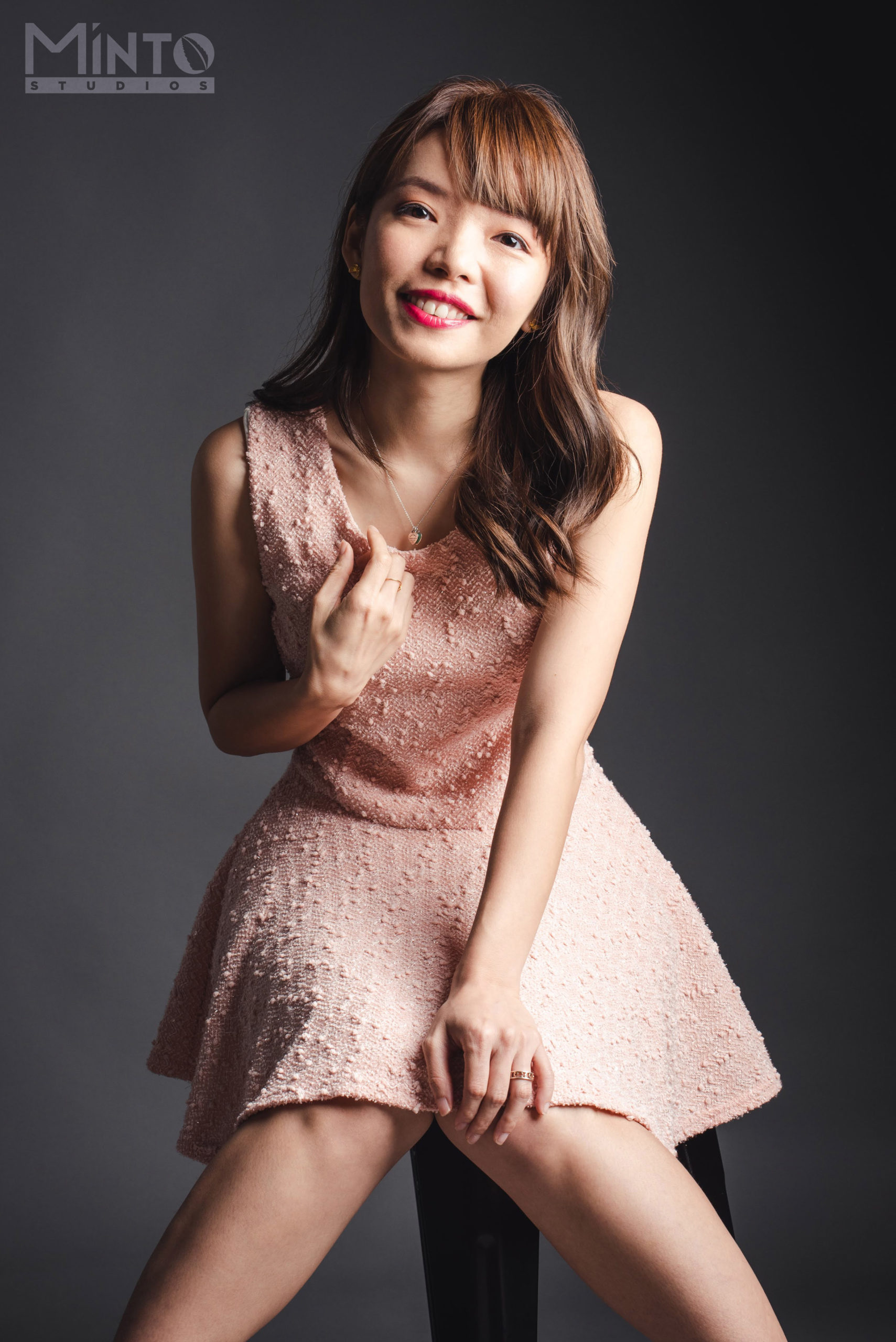 1/2 of #TheEpiphanyDuplet, Tiffany Yong juggles her ABCs – Acting, Blogging and Coaching/Consulting as she is fuelled by passion and drive to succeed.
It is not easy to make a living in Singapore just purely based on Acting, so with Blogging to help her with her online presence, and Coaching kids drama, private tutoring and freelance social media consulting to finance her life, she is currently leading the life most people hope to have: Living the Dream!