Crizal Prevencia: Just Another Marketing Gimmick?
How many times have we heard that a particular brand is great, that's why it's so expensive? Marketeers will know how customers are often paying for the advertising and branding fee rather than the product itself. So for someone who grew up wearing spectacles ever since I'm 7, I had received a fair share of sales talk which rarely worked.
By the time I'm in University, I was blind as a bat. My myopia was over 700 degree, and objects are clear to me only if they are right in front of my nose. I grew up with the notion that one should not wear the prescriptive glasses for long hours as it will worsen your shortsightedness. Well, some optician might disagree but I am the best case study of someone who did not listen to mummy and became practically blind within 10 years.
Ever since my eyesight was corrected in 2009 through LASIK surgery, wearing spectacles become a fashion statement (to look nerdy or studious? Or even to act cute!) and it is more for novelty than necessity.
My Crizal Scepticism:
So when Elissor invited me to try out their new Crizal Prevencia Lens, I hesitate and wonder if I should "go against my conscience" and write an advertorial for them, you know, rave about them, list the benefits and tell the readers how good they are etc. I decided to reject the invitation as I don't see myself wanting to wear a pair of glasses all day long.
I told this to my friend, whom instead of agreeing with me, gave me a piece of his mind. He questioned me why did I even judge something which I have not tried before. He then challenged me to put the product to test and write about it. Well, obviously, the challenge is accepted and that's why I'm here writing about it!
My "Optical" Phobia
From young, everyone remembered me as the nerdy looking (and now a nerd at heart) library-going girl who's always seen with thick metal-framed glasses. My mum had been "brainwashing" me, telling me how ugly I look with glasses, well, if you look at my childhood photo, you will have to agree that she's right. While others fear going to the dentist, I was terrified of the optometrist. It was an annual ritual, and my worst fear was hearing "Your eyesight has worsen, you need a new pair of glasses" from him (which was what I hear every year), as it will be followed by the death stare from my mother.
So for the past 5 years, although I no longer have to visit the optician, the phobia is still there. Accepting this challenge also means I had to face my fear (Darn, shouldn't have agreed so readily!) and get my eye sight checked. What heightened this fear was the increased frequency of me getting fatigued eyes lately, as I haven't been exactly taking proper care of my eyes …
So guess what is the results? My worst fear DID NOT Come true! (Victory Dance Hugga Shagga) Despite all my hours of looking at the computer to do my design work and editing, I managed to escape with perfect eyesight with only very slight astigmatism. Hurray! So now, fears aside, all I got to do is to try out the Crizal Prevencia Lens and see if it is truly what it claims to be!
Facts and Claims
Light is everywhere around us, be it from the sun or from artificial light sources. While we know UV rays are bad for our skin and eyes, recent research by Essilor and Paris Vision Institute had discovered that 2/3 of the Blue (visible) light is harmful to our eyes. This light spectrum increases the risk of gradual degeneration of retinal cells i.e. Age-related Macular Degeneration (AMD), the leading cause of blindness in industrialised countries. So this eye-straining and fatigue-causing Blue-Violet Light is found to be emitted on a higher rate by LED-based equipments (aka Smartphones, Tablets, Laptops, TV screens etc).

According to a report from Nielsen, an average American adult spends 11 hours per day with electronic media. So I decided to put up a simple diary record of my personal activities, to see the amount of time I spend on electronic media. On busy days with my various classes and activities, I spent approximately 6 hours on my iPhone and laptop. The hours go up to 10-15 hours a day on my blogging days. So given my frequent experience with eye-fatigue cases, I guess my eyes are ageing pretty quickly. (*Putting on Crizal Prevencia as I'm typing this…)
Just a brief introduction about Crizal, for the benefit of those who are new to this brand, it's a lens brand under Essilor which offers protection from damaging UV rays, glare, scratches, smudges, dust and water. And the latest Crizal Prevencia provides something more: protection from the harmful Blue-Violet Light.

In short, just like how goggles protect our eyes under the water, Crizal Prevencia protect our eyes from the daily harmful light emitted from the sun and daily gadgets.
Putting Crizal Prevencia Lens to Test
So, after receiving my glasses, it is time to put some of the "claimed" qualities (of Crizal Prevencia Lens) to test.

CLAIM: UV Protection
Technology: E-SPF 25 (Predecessors have lower E-SPF Protection)| Front and Back UV protection for long-term eye health, protect eyes 25 times more than from the damaging rays of the sun. Overexposure to UV rays can lead to cataracts.
Index 1.5: Crizal UV = 10, Crizal Easy = 5, Crizal Standard = 5
Tiffany's Verdict: ✓
I can't exactly prove that it has UV protection as UV ray is not something you can see or feel. Plus, mine has Transitions® which blocked out the UVA and UVB rays.
CLAIM: Water Repellence
Technology: Slide FX™ Technology | Water droplets slide off lenses quickly without a trace. Water does not dry as stubborn spots
Tiffany's Verdict: ✓✓
Indeed the water slide off immediately, and I left a mini droplet on the lens to see if it leaves any water stains. Happy to announce that my lenses are as clear as ever even after the droplet evaporated.
CLAIM: Dust Repellence
Technology: i-Technology™ | Anti-static properties repel dust and allow lenses to remain clean longer.
Tiffany's Verdict: –
I can't really prove how this works or how this is useful as none of my old spectacles did attract any dust after wiping clean. I tried putting the glasses out in the open air for a few days together with another pair of glasses, but I guess there wasn't enough "dust" in my house to begin with.
CLAIM: Blue-Violet Light Protection
Technology: Light Scan™ technology | By letting through essential visible light, including healthy blue light, filtering light selectively
Tiffany's Verdict: ✓
So according to the optometrist, this violet reflection is supposed to be the "evidence" that the harmful blue-violet light is reflected while the good blue light is let in. I'm not the expert, but I will take that as That!
CLAIM: Scratch Resistance
Technology: Revolutionary SR Booster™ Technology | An anti-scratch guard is systematically integrated into all Crizal lenses. Crizal offer the highest scratch resistance in the market. However, this does not make Crizal lenses scratch proof. It is able to withstand daily wear and enhanced durability.
Tiffany's Verdict: ✓
Well, I think it's obvious I'm not going to try scratching my new pair of Crizal Prevencia and risk spoiling them! However, I realized that my previous pair of Glossi glasses used Crizal lenses too, and as I've given my mother that frame, so I used that extra pair of unused Crizal lenses for some experiment. I did a few test drops from my double-deck bed of a 1.7m height, the lens did not have any mark on them. But yet again, all my years of using glasses, I never had a problem of lens cracking, so I guess it will take more than accidental drop to scratch or break them! So far, so good, I guess?
CLAIM: Smudge Resistance
Technology: Essilor's proprietary High Surface Density™ (HSD) process | Easily wipe away fingerprints, dirt and oil, lenses easy to clean
Tiffany's Verdict: ✓
Smudge Resistance does not mean it is smudge-free (or whatever you call it), but means that marks can be easily wiped away. So, indeed, they did not mean smudge-proof, but my fingerprints was wiped away after a few rubs using the fiber cloth provided by Nanyang Optical.
CLAIM: Anti-Reflective (AR) Efficiency /Glare Reduction
Technology: Enhanced Light Transmission™ (ELT) System | Provides safer and more comfortable night-time driving, lenses appear virtually invisible for an enhanced appearance, less eyestrain after extended computer use. Virtually reducing bothersome glare and visible reflections for the ultimate clarity of vision.
Tiffany's Verdict: ✓✓✓ 
This is perhaps the most obvious change after using Crizal Lenses. For the past one month, every time I feel a strain in my eyes, I will put on the glasses, and the effect is almost instantaneous. In 2-3 minutes' time, my eyes will be less strained and more comfortable looking at my computer screen. Definitely the very reason I get a pair of Crizal or Crizal Prenvencia!
Some Crizal Advice
Now that I'm convinced with the lenses' capabilities, I will hop on some other things I noted after wearing the glasses for about a month. I chose the Celine Dion frames which has nice, elegant design by the side, which I thought will be pretty cool for photo-shoots. However, I overlooked the weight of the frame and that it doesn't have a nose pad. Because of the shape of my nose bridge (it's too flat), the glasses keep sliding down due to weight and after a while, it leaves an imprint on my nose!
Perhaps I'm too used to my Glossi sunglasses' light weight (also from Nanyang Optical: see my Glossi articles here), I will suggest that you should invest in a light-weight frame as Crizal Prevencia is meant for daily (protection) use.
If you are often going under the sun, you may want to opt for Transitions®  lens too as it can further help protect your eyes and sensitive skin from UV damage, doubling up as a shade whenever you are out.
Who Should Use Crizal Prevencia?
Ok, totally irrelevant picture! Was trying to test out if the lenses are really Anti-Reflective! (What an excuse for posting a selfie! :P)
I will personally recommend this to all heavy gadget (computer, smartphones) users, but the most recommended age groups are actually children whose eyes are still developing (since parents often use digital devices to "silence" them) and adults over 45 years old as their eyes' natural defence system is weakened over time and is more susceptible to the harmful effects of Blue-Violet light and UV rays.
Crizal Lens Maintenance Tips:
Since you've invested in a good pair of glasses, here's a few tips for increasing your visual comfort and the lifespan of your lenses.

1) Keep your eyeglasses clean: It is a good idea to wipe your Crizal lenses often with a special microfiber cloth. However, if stubborn fingerprints or smudges persist, you can always wash your glasses with clear water and mild soap. Rinse well and dry gently with a smooth cloth. Avoid using rough paper and fabrics (shirttail, tie, etc.-I'm guilty of that!) as it might cause scratching, and stay away from ammonia-based cleaning products!
2) Always keep your lenses face up: By doing so, you will protect your lenses from potentially abrasive surfaces. Handle your eyeglasses by the nose bridge when placing them in their case.
3) Avoid contact with high temperatures: Ophthalmic lenses can be damaged when exposed to high temperatures. Consequently, avoid leaving your eyeglasses near an intensive heat source, like the dashboard of your car.
For more information about Crizal Prevencia Lens, check out the website here, and their latest promotion here!
xoxo



*Disclosure: Prescriptive glasses were received with courtesy of Essilor, Nanyang Optical and The Good Folks. No monetary compensation was received for review.
About Essilor
Essilor is an ophthalmic optics company which designs, manufactures and markets a wide range of lenses to improve and protect eyesight. Its corporate mission is to enable everyone around the world to access lenses that meet his or her unique vision requirements.
To support this mission, the Company allocates more than €150 million to research and innovation every year, in a commitment to continuously bring new, more effective products to market. Essilor's flagship brands are Varilux®, Crizal®, Xperio® and Optifog™. It also develops and markets equipment, instruments and services for eyecare professionals.
For more information, please visit www.essilor.com.sg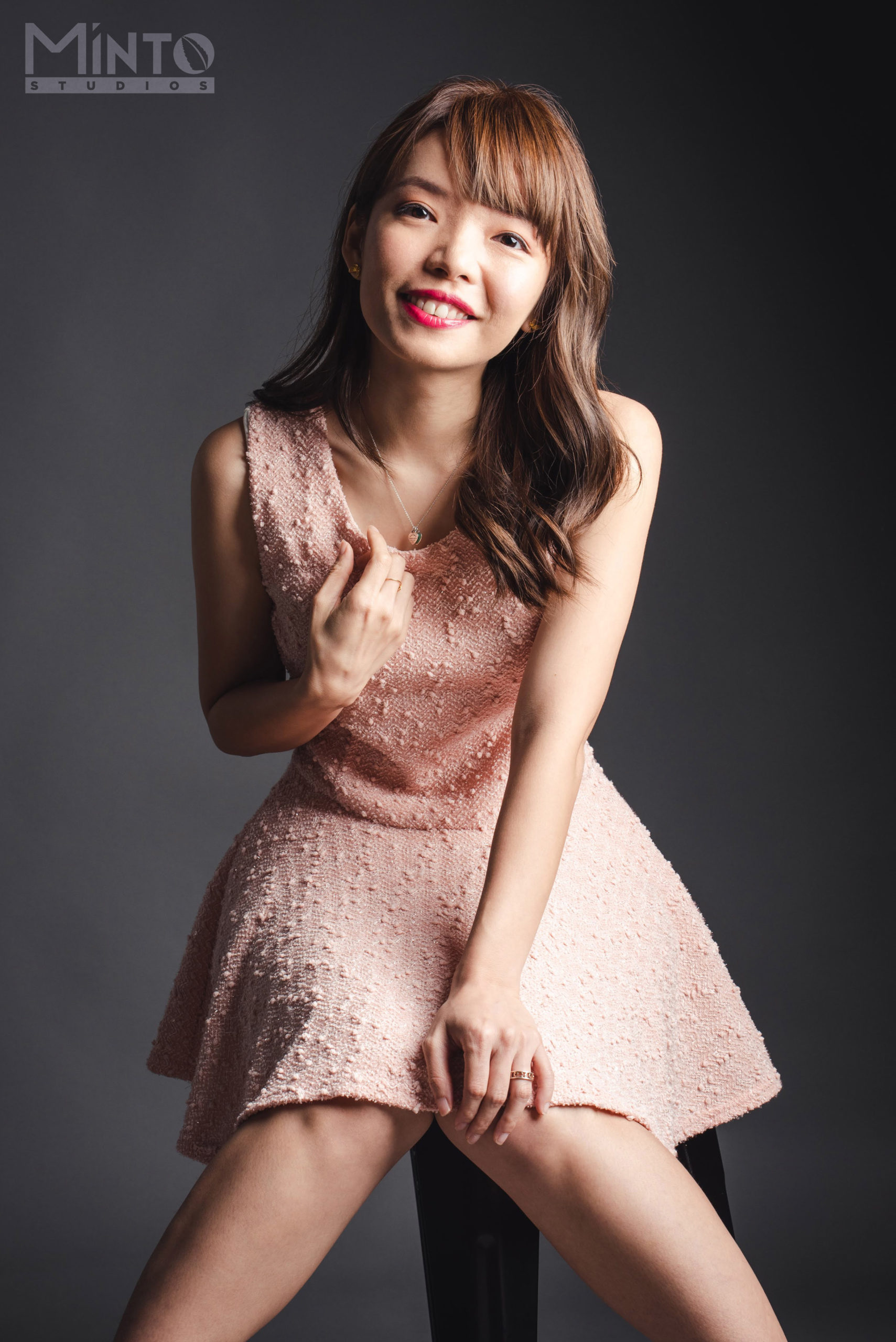 1/2 of #TheEpiphanyDuplet, Tiffany Yong juggles her ABCs – Acting, Blogging and Coaching/Consulting as she is fuelled by passion and drive to succeed.
It is not easy to make a living in Singapore just purely based on Acting, so with Blogging to help her with her online presence, and Coaching kids drama, private tutoring and freelance social media consulting to finance her life, she is currently leading the life most people hope to have: Living the Dream!