"ploi phee"(ปล่อยผี) at Sentosa Spooktacular 2013
"Ploi Phee" means "Release Ghost: in Thai and Halloween is definitely the time you "see" ghosts wandering around at different locations in Singapore. Luckily, these "ghosts" are confined to certain locations, so you are safe. Unluckily, as these ghosts are "internationally renowned" stars, so you got to pay to be scared by them. I never thought it is worth the money to be scared by ghosts, but this year, it is different at Sentosa Spooktacular 2013!
No longer the usual vampires and chinese ghosts, this year, Sentosa Spooktacular 2013 bring everyone into the world of (famous) Thai horror films. I was literally jumping for joy when the news came out in August 2013 that Sentosa will be working with renowned movie production studio GMM Tai Hub Co. Ltd (GTH)! It is the company which produced Pee Mak, the comedy horror show starring Mario Maurer (*screams)!
What Ghost?
From the clip above, you will know that this year, Sentosa Spooktacular 2013 has its trails revolving around the five international acclaimed films: Coming Soon, Shutter, Body, Dorm and Pee Mak. So unlike the past years where you simply walk through a haunted trail, this time, you and your friends are starring in the five famous horror movies.
Star-Spooked Moments
Sentosa Spooktacular 2013 had invited the directors and casts from the 5 featured movies to experience the trails for themselves.
Chantavit Dhanasevi (Ter), best known for his lead role in Hello Stranger and ATM, was the lead actor for Coming Soon, and also as a co-screenwriter for GTH record breaking blockbuster, Pee Mak. Together with him were the gang of four in Pee Mak, Attharut Kongrasri (Shane), Kantapat Permpoonpatcharasuk (Bomb), Nuttapong Chartpong (Freud) and Pongsatorn Jongwilas (Puak).
I was almost on a "fan-girl-mode" when I first saw them, especially the Pee Mak casts as the blockbuster horror comedy was just shown few months back! (Ok, I have to admit that I was secretly disappointed that Mario Maurer wasn't here, but) Nuttapong Chartpong (Freud) and Kantapat Permpoonpatcharasuk (Bomb) are pretty cute too 😛
What surprised me the most was the appearance of Pachara Chirathivat (aka Peach) from the movie Countdown. He also acted as the twin brothers in Suckseed. You know how there were moments when you nearly say "Hi" out loud to a familiar face, only to realise that he/she was actually an actor whom you've seen on tv? Yes, that was EXACTLY what happened to me (embarrassing right?)
Experiencing the 5 horror movie-trails (No NGs allowed)
So how will actors who had starred in the above movies react when they had to experience and meet the five (or more) deadly ghosts namely: the spiteful starlet Chaba from Coming Soon, vengeful ex-girlfriend Natre from Shutter, resentful chopped-up victim Dararai from Body, faithful wife Nak from Pee Mak and angry child spirit Wichien from Dorm once more? This time, they can't really shout "Cut" or give up halfway as they have to go through the trail without stopping.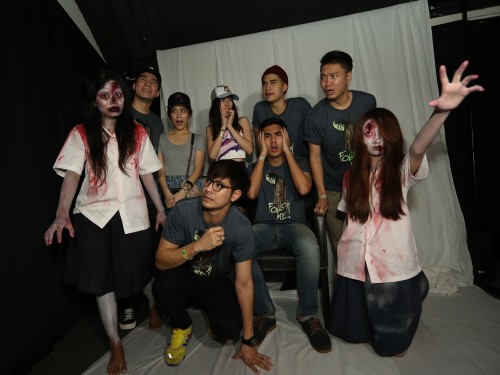 Pssst…do you know Pattarasaya Kreuasuwansri, Peak, one of the female leads from the Countdown Thai Movie is Ter's girlfriend in real life? And she was here for the media preview too! (The pretty girl wearing a cap) If you don't, now you do!
Gossips aside, hope the photos satisfy your thirst for the Thai stars! Although you won't get to experience the trails with the REAL actors (I know, envy me? :P), but their on-screen characters will be there to accompany you for the night. Curious about how spooky each trail is? Check out my review about the horror-o-meter of each trail at ran0360.com!
Basic Thai Phrases to Survive the Thai Horror
Well, although these Thai Ghosts might know our international language (English), they might be more "cordial" if you speak to them in Thai! So thanks to Kam, my Thai friend, we've came up with 4 useful phrases for you!
For the timid ones: 
Well, screaming is the fastest way to communicate, but from my experiences, they love it when you are scared. Some even chases you around if you are screaming. So for those who are scared of ghosts "kia gui", here's 2 phrases you can use!
Go away: Pai (say it out loud, with emotion! If not, it's just a verb)
[soundcloud url="https://api.soundcloud.com/tracks/116401305″ width="100%" height="100″ iframe="true" /]
I want to go home: Chun-yark-glub-baan (Hopefully, they won't follow you home! :P)
[soundcloud url="https://api.soundcloud.com/tracks/116401306″ width="100%" height="100″ iframe="true" /]
For the braver souls:
So scary (sarcastically): na-kloi-jung-lei (say it with a serious or I-can't-be-bothered tone)
[soundcloud url="https://api.soundcloud.com/tracks/116401307″ width="100%" height="166″ iframe="true" /]
Can I take photo with you?: Kor-tai-roob-duay-dai-mai? (raise the tone at the end of sentence)
[soundcloud url="https://api.soundcloud.com/tracks/116401304″ width="100%" height="166″ iframe="true" /]
Hope these simple thai phrases will help you survive this Halloween at Sentosa Spooktacular 2013!
For brave souls who wish to enter the haunted trails quickly but skipping the queue, limited fast pass is available by just topping up another $26.60.
For those who are really really scared, yet really really want to go experience the event, Sentosa Spooktacular 2013 has kindly prepared the "Kia Gui" (Scared of Ghost) Pass at only $16.60! (Admission to Fort Siloso only, exclude haunted trails)
Tickets available at Sentosa Spooktacular Website and Sentosa Ticketing Counters!
For more information, check out Sentosa Spooktacular Website or Facebook Fan Page, where fear-enthusiasts can get a taste of Sentosa Spooktacular 2013 by re-living the terror from the five films.
Age Disclaimer
Ghosts love kids, so to prevent your kids from taken away, an age limit is imposed to guarantee the safety of everyone:
Aged 12 & below – Not allowed to enter event.
Aged 13 & 14 – Allowed to enter with the accompaniment of a parent/guardian aged 21 & above, or with an indemnity form signed by their parents.
Aged 15 & above – Allowed to enter without parental guidance.
xoxo




Disclaimer: Please be rest assured that opinions stated are genuine and honest. Also note that all sources, information, content, links are valid to change at any time.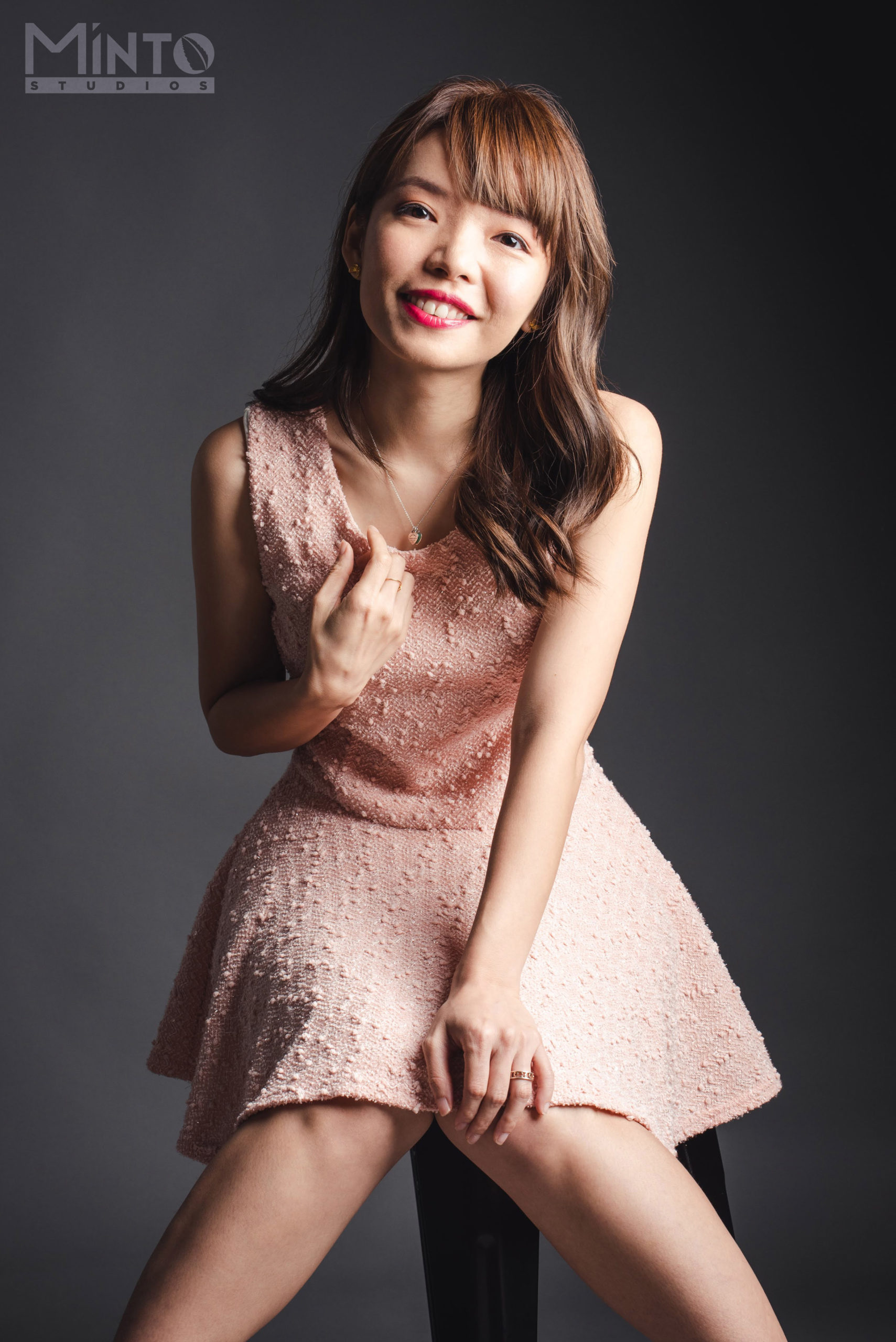 1/2 of #TheEpiphanyDuplet, Tiffany Yong juggles her ABCs – Acting, Blogging and Coaching/Consulting as she is fuelled by passion and drive to succeed.
It is not easy to make a living in Singapore just purely based on Acting, so with Blogging to help her with her online presence, and Coaching kids drama, private tutoring and freelance social media consulting to finance her life, she is currently leading the life most people hope to have: Living the Dream!