2D1N at A'Famosa Resort Malacca: Is it Enough?
I was invited to A'Famosa Resort sometime back during the Halloween festive period, together with some bloggers from Indonesia and Philippines. Spanning a 520-hectare site, A'Famosa Resort claims to be a one-stop venue for business and leisure. It boasts of a 27-hole international Golf Course, Water Theme Park, Safari Wonderland, Cowboy Town, Resort Hotel, Condotel, Villas with swimming pool and Sports & Recreation in the midst of rolling hills and a scenic view. With all that in mind, I couldn't help but look forward to experience and see if there is really "something for everyone".


A little side note: Sometimes I hesitate to post photos or even take pictures of the hotel facilities when readers can simply Google for the professionally taken ones online. But a friend enlightened me, the photos were precisely the reason why I should be taking photos of the REAL facilities, without the professionally enhanced pictures, giving readers who might want to visit these places a TRUE view of the location. So here's a quick browse through of the types of accommodation available in A'Famosa Resort Melaka.
A'Famosa Resort Hotel
[fsg_gallery id="33″]
Scroll over to see more pictures
Free internet access is available only at the lobby. For individual room internet access, an access card had to be purchased at the concierge, though valid to only one computer/mobile per room. I checked in to a superior room with Gael, (The Pinay Solo Backpacker) and was delighted that there is a bath-tub in the hotel.
But to my disappointment, there was no stopper for it and after a few rounds of searching for the correct stopper, with the help of the hotel staff, I gave up and used the shower instead. Another friend managed to get a working bathtub, so to all who love bath-tubs, request for the room that has one (with a working stopper!).
A'Famosa Condotel
[fsg_gallery id="28″]
Scroll over to see more pictures
Condotel, like its name, is a Condo-like hotel. The rooms are well-furnished (I did not check for the bathtub though), and felt just like a well maintained condominium in Singapore. I guess what I liked most about the Condotel was its beautiful view rather than the facilities.
A'Famosa Villa
[fsg_gallery id="29″]
Scroll over to see more pictures
The A'Famosa villas are located some distance away from the main resort hotel and other facilities. They are great chalet locations for friends and families, but you might end up not visiting any of the theme parks because they are simply too far away! (That's what happened to my friend the previous time he stayed in the villa with his family).
A friendly advice from him: You might want to be careful where you leave your food, as the villa is surrounded by plants and greenery, meaning there will be plenty of ants and bugs eyeing on your food, waiting for them to be exposed and left unattended!
A'Famosa Villa Suite
[fsg_gallery id="30″]
Scroll over to see more pictures
The villa suite is pretty jaw-dropping with the jacuzzi, open-concept bathroom and bedroom. If you are wondering how big the bathroom is, here's a rough estimation!

And yes, there's a hole where you can see this from the bedroom!
Dining

Food at Golfer Terrace was passable, but due to the large volume of tourists staying there, the dishes ran out really fast.
[fsg_gallery id="31″]
Scroll over to see more pictures
Besides that, I got to try their Halloween special which took more than an hour to arrive, perhaps due to the large number of orders (20pax or so)? It was quite value for money given that the portions were really big.
Halloween Themed Carnival

A'Famosa also have a Cownboy Town which features a wide variety of entertainment venues and facilities such as restaurants, disco, beer garden, shopping village, game centre, bowling alley, children theme park and fun fair. I did not get to try out the games, but was surprised (and excited) to see elephant and pony rides in the Carnival.


There was a Halloween themed musical parade which I looked forward to, but was disappointed with the performance. Perhaps it was mainly catered for kids, the show was somewhat like the Chingay parade we experienced in Singapore, but on a smaller scale, with the performers' face painted to look like Jack Skellington (Nightmare before Christmas).


There wasn't any real scaring (I mean, what's Halloween without a lil' scaring?), instead, they had a gangnam style mass dance which fell short with a sudden mass blackout. It spoilt the whole show and made the fireworks less attractive. I wouldn't really recommend this attraction unless you have kids below 10 years old.
Safari Wonderland
[fsg_gallery id="32″]
Scroll over to see more pictures
The Safari Wonderland tour was the highlight of the trip as there is a section of the safari where the animals are roaming while we are "trapped" in a bus. Unlike the usual zoo where the animals were in captivity, we get to observe the animals in their near-natural habitat. One of the most memorable moments was when two of the Malayan tigers approached the vehicle we were in and started prowling to and fro. I nearly stopped breathing, and felt like a prey trapped and surrounded by two fierce predators! It was only when one of the tigers decided to claim his territory by scent marking (aka spraying/urination) on the bus itself that everyone in the bus relaxed and started laughing.
Tiger Feeding

The best and most exciting part of the entire stay was the exclusive tiger feeding programme. Unlike most programmes where visitors throw meat to tiger from a platform into the enclosed arena, here we get to feed the magnificent felines with pieces of raw chicken at such close proximity through a cage. Yes, we are the ones in the cage instead of them. It was an incredible experience to see and feed them myself.


If you are planning to visit just for a night, the programme is a definite must-try for everyone.

Wild Wild West

Next, we went to the Wild Wild West Show. Perhaps I had too high expectations, but I fell asleep during the show because of the poor English pronunciation and muffling of the mic. I couldn't understand what the show was about, except that they were fighting each other with loud guns etc.


But I had to applaud them for their professionalism to continue the show despite a sudden heavy downpour.
Because of the thunderstorm, we did not get to visit the Water Theme Park (super disappointed!) and had to return to our rooms. The trip was an eventful one when the heavy rain caused another blackout, this time in the hotel rooms. The blackout took approximately 45 minutes to be resolved, which by the time it was back up, it was time for us to check out and move on to our next destination.
Overall Rating: 2/5 **

While there are some attractions worth visiting at A'famosa (Tiger Feeding and perhaps Elephant Riding at the Cowboy Town), many of the venues are in need of renovations and maintenance. I heard that the resort is building more rides at the Water Theme Park, a place I hope to visit in future if there's a chance. All in all, A'Famosa is more for families (with kids) than adults. Stay for a night if you don't mind skipping the few attractions not for your age, but if you are going to A'Famosa as a family, you might want to spend more than one night to go for all. Don't have too high expectations for the place, just enjoy the company you have and all shall be well!
CONTACT INFORMATION


Address: A'famosa Resort, Jalan Kemus, Simpang Empat 78000 Alor Gajah, Melaka, Malaysia
Enquiries: +60 32781 8888 Fax: +60 327818823
Office Hours: Monday to Friday, 9:00 AM to 7:30 PM
Saturday to Sunday: 9:00 AM – 5:00 PM
Email: rsvn.klso@afamosa.com
Kuala Lumpur Sales & Reservation Office:
Level 18, Menara Safuan, No. 80 Jalan Ampang, 50450 Kuala Lumpur, Malaysia
Check out my fellow blogger friends' reviews here:
Edgar (Eazy Traveler) A'Famosa Review
Gael (Pinay Solo Backpacker) A'Famosa Review
xoxo



Disclaimer: Sponsored Review from A'Famosa Resort. Please be rest assured that the sponsorship does not have any bearing on the content of this post. Opinions stated are genuine and honest. Also note that all sources, information, content, links are valid to change at any time.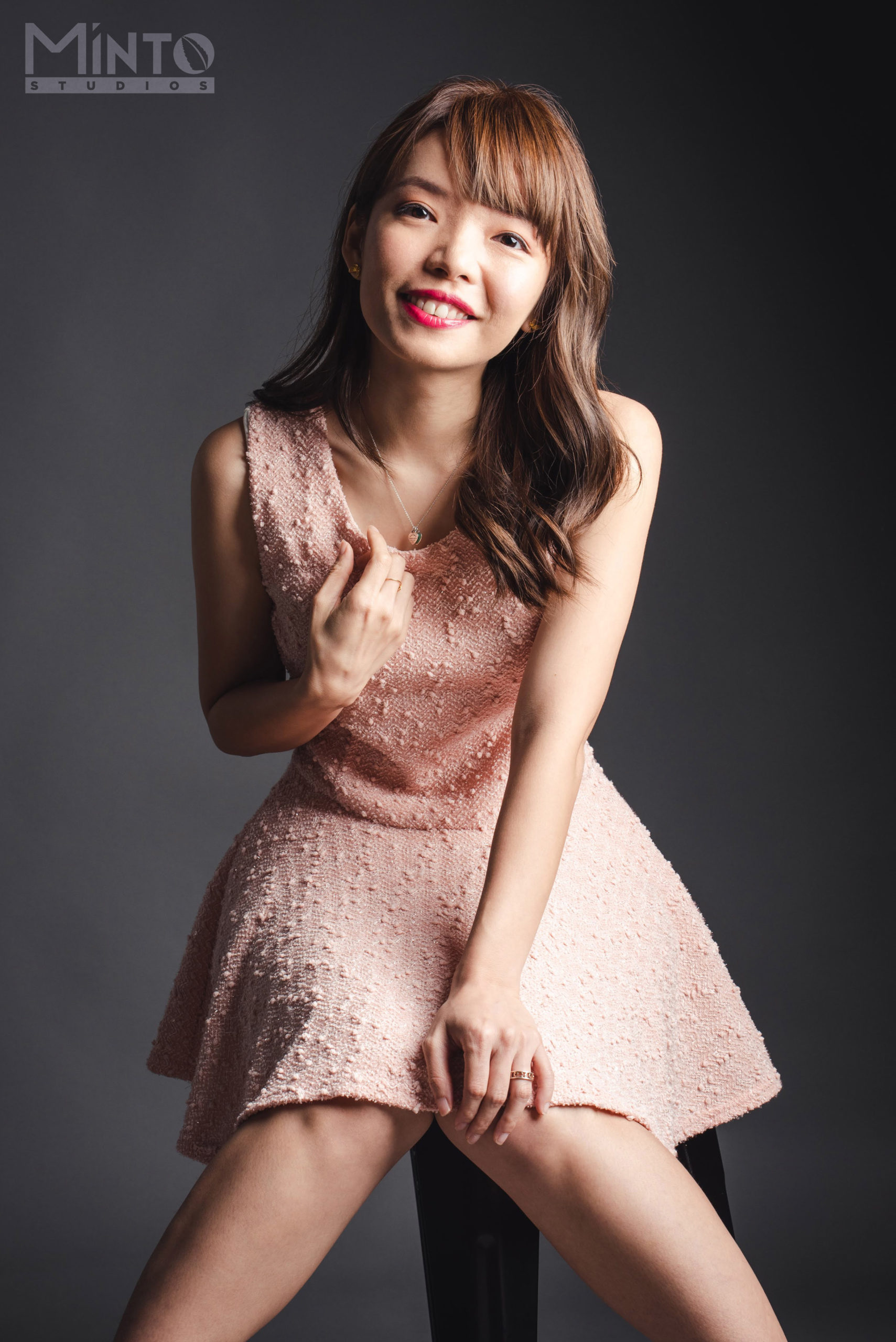 1/2 of #TheEpiphanyDuplet, Tiffany Yong juggles her ABCs – Acting, Blogging and Coaching/Consulting as she is fuelled by passion and drive to succeed.
It is not easy to make a living in Singapore just purely based on Acting, so with Blogging to help her with her online presence, and Coaching kids drama, private tutoring and freelance social media consulting to finance her life, she is currently leading the life most people hope to have: Living the Dream!