How To Get the Most Out of Seafood International 30-Course Set Dinner
Here's a review and guide for one of the largest and most sinful meal I had, thanks to Seafood International and Influencer Network.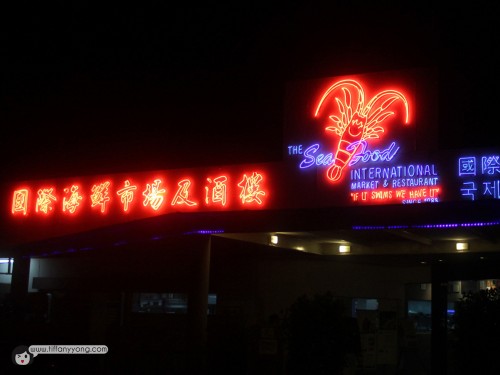 To commemorate their 30th Anniversary, Seafood International has introduced a 30-Course Set Dinner featuring 30 fabulous celebratory dishes with free flow wines, beers, desserts and more to mark the occasion. To many (including me), you might not be familiar with the name of the restaurant, but surely, you would have seen the BIG RED Lobster sign when you pass by East Coast Park or the expressway.
Recommended/ Must-Order Dishes
So… I know it is almost impossible to taste and finish all the 30 dishes yourself, so here's a quick guide to let you know what are the MUST-TRY and recommended dishes to get your money worth! To go for this 30-course set dinner, you need a minimum of 2 people, but I would suggest to have more so that everyone can try more dishes.
I love the clam chowder as it has a very peppery taste. It might be an acquired taste as some of the bloggers actually didn't like it. Even if you are a clam chowder lover, I would suggest to share this with your friend, as it is a very filling starter. By the time I finish the bowl of soup, my stomach was 1/3 full.
I love scallop and the salty french black garlic sauce brought out the sweetness of the fresh steamed sea scallop. With just one portion, it's almost not enough for me, but there are many other dishes to try out!
This shooter is sweet, salty all together, great as an appetizer. I recommend this as it is a shooter, which makes this one non-filling, yet you get to taste one of the 30 dishes!
I love this dish as there are plenty of yummy mushrooms with vegetables. I don't really know what's so "Thai" about this dish, but everything is edible, from the white crisp bowl to squiggly fried squid, it's simply delicious for vegetables and mushroom lovers!
This cheesy dish is great for cheese lovers. Mushroom with melted cheese might be common, but the eggplant in melted cheese is definitely a refreshing combination. The eggplant is juicy and soft (eggplant is really yucky if it's not well-cooked), and the king abalone mushroom is big enough (well, it's called king abalone mushroom for a reason) for me to taste the chewy texture.
The 2 specialty crab dishes are the must-try for Crab lovers. What I like most about the two dishes is their gravy. Although I did not get to eat the crab meat (I heard that they are quite fleshy and juicy), I had plenty of their thai curry gravy and chilli crab gravy. I love their bread and buns (especially hot fried buns!) dipped in the thick gravy. Also the restaurant prepared different types of breads and buns for different types of gravy.
The two dishes are considered "safe" for crab lovers, but people who like their crabs spicy might find the dishes more on the sweet and salty side. Well, no matter what, the delicious and sweet buns were enough to make me overlook everything else!
The Try-If-You-Can-Eat-More Dishes
Done with the Above Dishes and Still Hungry? What's Next?
To get your money worth, I will recommend to try the seafood dishes first as they are all prepared from live products and not frozen ones. Be it poached, stir fried or even deep fried, you will find all the seafood fresh and delicious.
*Recommended: Poached Tiger Prawns & Gong Gong on Ice, Spicy Cocktail Sauce, Freshly Shucked Oyster with Green Chilli Marmalade, Stir Fried White Stone Clam with Mirin and Crisp-fried Baby Squid.
Fish lovers, fret not, seafood international have steamed fish, fried ones and even sliced ones for those who are afraid of the bones. The Deep Fried Marble Goby is crispy on the outside and tender inside. It gave me a surprise with the fresh and sweet meat. The fried butter fish was on the saltier side, which would go well with a bowl of white rice. But yet again, the rice will lessen the amount of food you can eat!
*Recommended: Deep Fried Marble Goby with Spring Onion Soya Sauce
Can't do without meat? Here's a range of chicken, turkey and beef for you to select. I was almost bloated by the time these dishes came, so I skipped quite a few of the meat dishes. However, I managed to try a piece of the drunken chicken. It is sweet, tender with a little sour (from the sauce) which is worth a try if you love chicken. (Do note that some of the dishes are serving size for 10, so do not be surprise if the servings come out small for a table of two!)
*Recommended: Drunken Chicken Marinated with Shaoxi and Mirin, Canton Roasted Silken Chicken with Sesame Topping.
Chinese love rice and bee hoon. I find it a pity to be eating these when there are so many other delicious dishes to try out, but I can say the above three dishes are good enough to have a meal with them alone. I liked the fried rice most, simply because it reminded me of my mum's home-cooked fried rice. The Stewed Rice Vermicelli (aka Bee hoon) was delicious, but the golden broth was a tad too salty (yes, again). XO Chilli Seafood Macaroni was simply just the addition of sauce + pasta. Albeit the simplicity, they are the dishes I would love to order again if I ever return to the restaurant (without the promotion).
So whether it's worth your stomach space, I guess it really depends on individual.
*Recommended: Fried Rice with Preserved Olive & Crunchy Vegetables
The Tom Yam Broth was more on the sour side than the spicy. So if you can't take sour dishes, this might not be for you. But the mushroom and seafood filled soup is definitely a great in-between dish if you are feeling gorged with the previous dishes.
The papaya & white fungus might be healthy and nutritious but it was too sweet for my liking (it tasted like a sugar drink!). The peanut cream is nice when warm, but unlike almond cream, you might feel sick from too much of it.
*Recommended: Tom Yam Broth
Here Comes Dessert
Well, ladies will always find more space in their stomach for dessert. So here's some recommendation to save everyone from having to try every thing!
*Recommended: Red Ruby, Matcha Beancurd, Herbal Jelly and Tako Shooter
I can't emphasize how good the dessert shooters are! I had almost 4-5 shooters of EACH flavours throughout my meals. The Red ruby had nice crunchy chestnut bits, while the green tea flavoured bean curd made you want to have a big bowl instead of just a mouthful. I like the herbal jelly most, as it has sweet goji on top, and it made me feel less sinful compared to the other three.
Besides the above 30 dishes, Seafood International also provide free Flow Wines De Bortoli, Angove, Alta Vista, Santa Rita, Tiger Beer, juices and soft drinks.
Note: This promotion is only available till 31 October 2013!
So grab the chance to try the dishes at an affordable price before they are gone!
Where is Seafood International?

902 East Coast Parkway, Block A #01-01
Big Splash, Singapore 449874
Reservations Tel (65) 6345 1211 / 1212
Hourly shuttle bus from Parkway to the restaurant, but drive if you can!
xoxo




Disclaimer: Please be rest assured that even though the food and services were sponsored, it does not have any bearing on the content of this post. Opinions stated are genuine and honest. Also note that all sources, information, content, links are valid to change at any time.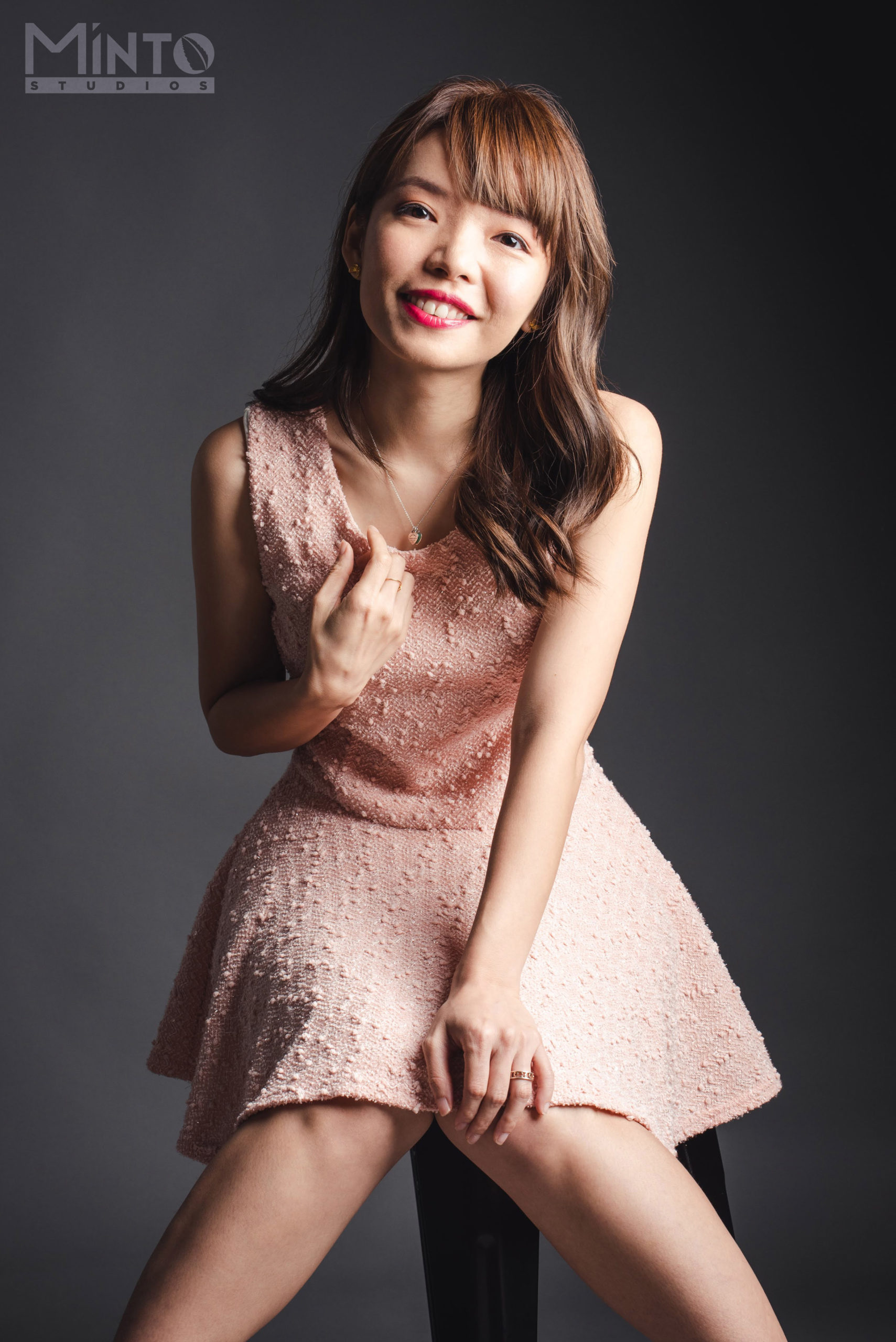 1/2 of #TheEpiphanyDuplet, Tiffany Yong juggles her ABCs – Acting, Blogging and Coaching/Consulting as she is fuelled by passion and drive to succeed.
It is not easy to make a living in Singapore just purely based on Acting, so with Blogging to help her with her online presence, and Coaching kids drama, private tutoring and freelance social media consulting to finance her life, she is currently leading the life most people hope to have: Living the Dream!