Metro Manila Movie Review | by tiffanyyong.com
Recommended Audience: Fans of Director Sean Ellis and Sundance Film Festival 2013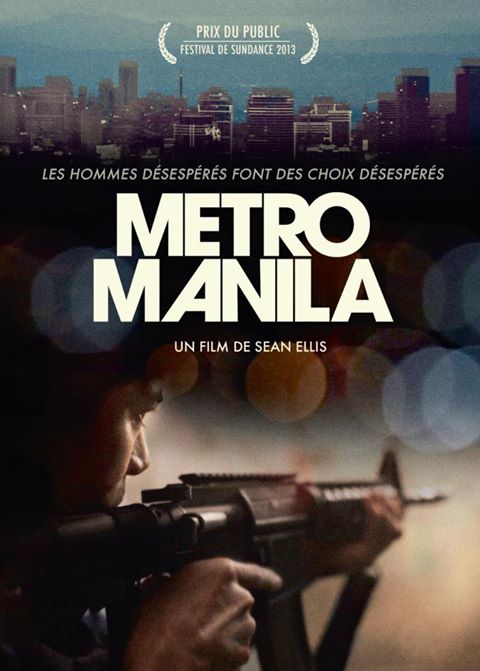 Metro Manila Movie Synopsis:
Seeking a better life, Oscar Ramirez and his family decide to move from the poverty-stricken rice fields of the Northern Philippine mountain ranges and journey towards the capital mega city of Metro Manila. Upon arriving in the big city, it isn't long before they fall foul to various city inhabitants whose manipulative ways are a daily part of city survival.
Oscar lands a job as a driver for an armored truck company and is befriended by Ong, his senior officer. It soon becomes apparent that Ong has been waiting for the arrival of someone just like Oscar for some time. A few simple acts of kindness from Ong place Oscar in his debt; a debt that leads to blackmail as Ong forces Oscar to help him in a robbery of the company they both work for.
Metro Manila Viewer Rating: 4/5 ****
Metro Manila Movie Review:
I caught the trailer before watching the movie and the fact that there wasn't any conversation /soundbites in the trailer, actually caught my attention. I was expecting a action-packed thriller, but this is more of a crime drama.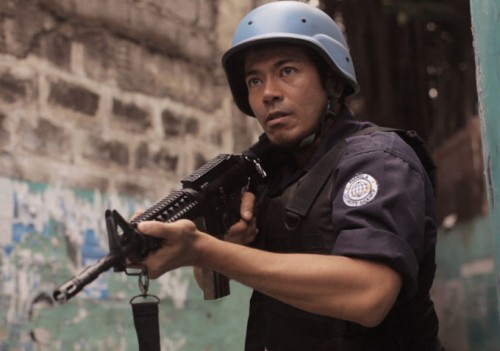 With 99% of the film in Tagalog (Philippines national language), I didn't have trouble understanding the film. It is an intense film, and the reason for the tension changed throughout the film. From poverty, to trying to make lives meet, to being trapped to do something against his wishes, Oscar (Jake Macapagal) was able to grip the audience's heart with his powerful narrative and impressive performances.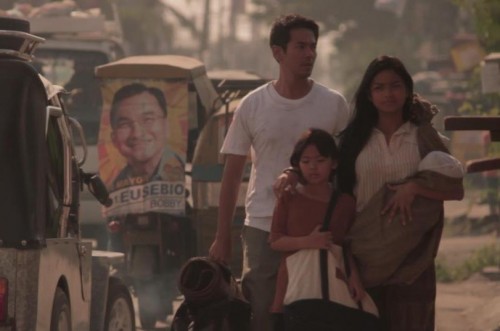 Not without faults, initially, I got a little giddy from the swaying of the scenes, which was exactly how Oscar Ramirez and his family felt went they moved from the rural areas to the bustling city of Manila. I felt lost (when watching the film), and this was exactly how Oscar or even his daughter felt, a tiny dot in the crowd, not knowing where to go, only able to trust whoever comes along.
There were parts where some things didn't make sense, like how the wife did not inform her husband about her pregnancy and how her eldest daughter's toothache was treated by a doctor (not dentist) when she did not have the money. It left me wondering if she "sold" her body in exchange for the treatment.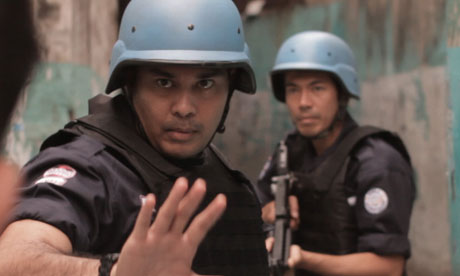 I was also quite impressed with Ong (John Arcilla)'s role. The scenes with him around felt so right, yet so wrong. He was like a genie answering Oscar's prayers (I guess I will skip fairy godmother and God), too good to be true. Together with the uneven pacing, the superb cinematography made me felt as if I'm on a roller coaster ride together with the characters. The events that took place and the bits and pieces of information provided will somehow overwhelm you before you even have time to wonder what happened.
Metro Manila won the Audience award for best World Dramatic Competition film at Sundance 2013. With that lasting sensation it gave me when the film ended, Metro Manila certainly deserves the award.
Do You Know?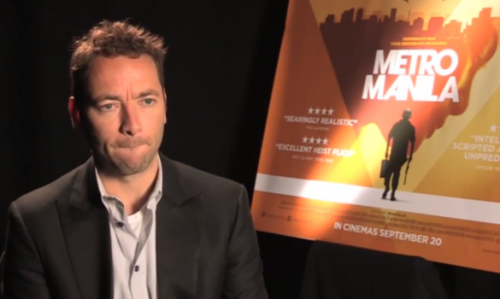 – The Brighton-born director relocated to the Philippines to shoot this character-based thriller in a country he had only visited once, in a language he didn't understand (Tagalog).
– His inspiration came from a trip to the Philippines to visit a friend. "I didn't know anything about the place. I was quite blown away. It felt very vibrant and rich. It's one of the few places left where you can still get a culture shock – it took me a while to get used to seeing traffic wardens with shotguns. And while I was there, I witnessed this scene: two armoured-truck drivers having an argument by their vehicle. It ended with one of them kicking the truck, then they drove off."
– To edit the clips in a language he doesn't understand, Ellis spent eight months on the movie editing. "At the end of each day, we'd make a sound file of each edited scene and email it to Jake (actor of the character Oscar Ramirez) ," he says. "Jake would translate it into English and send it back. A lot of the time, we'd find that the actors had gone off-script and the scene wouldn't make sense! So we'd go back, find the actual line and re-edit. Then once it was all done, we had a Filipino watch it without subtitles, to see if it held together – and it did."
Cast/Director Interview
Check out Metro Manila Official Facebook Page!
Metro Manila will be in cinemas on 26 September 2013.
xoxo



*Disclosure: No monetary compensation was received for the movie review.
Let me know what you think of the film in the comment section below. If you've seen the movie and agree/disagree with my review, feel free to comment and let me know!
Follow me on Twitter @tiffanyyongwt for future movie reviews, as well as other lifestyle reviews. 🙂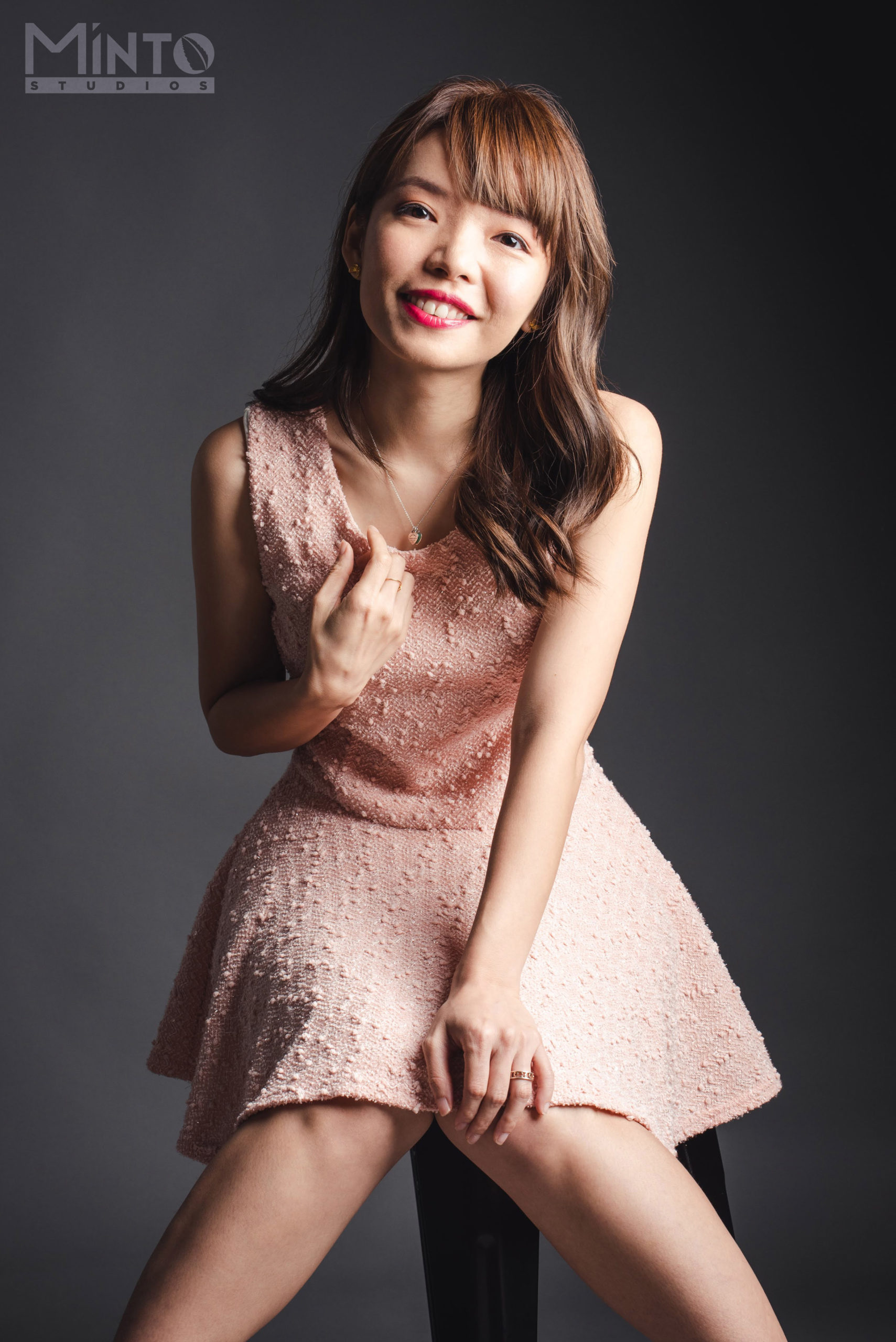 1/2 of #TheEpiphanyDuplet, Tiffany Yong juggles her ABCs – Acting, Blogging and Coaching/Consulting as she is fuelled by passion and drive to succeed.
It is not easy to make a living in Singapore just purely based on Acting, so with Blogging to help her with her online presence, and Coaching kids drama, private tutoring and freelance social media consulting to finance her life, she is currently leading the life most people hope to have: Living the Dream!