Resort World Genting Trip Part 2
Off to the Resort World Genting theme park! Yea! This is my first time here and we are brought to try out the new ride: The Wave Ride.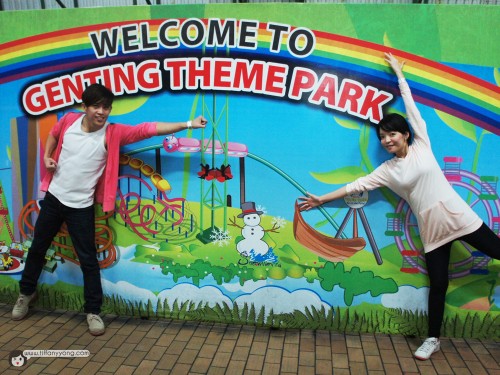 So both of us were sitting together, when we saw Susan sitting alone in front. Alan kindly invited Susan to sit with us… not knowing what's going to happen during the ride!
So if you've watched the video, you may think it's nothing much from the outside, but when you are inside, the seats actually tilt towards the outside and both me + Alan squashed Susan FLAT! I basically just slide down my seat! Alan tried to support and block the fall during the forward turn. But when the Wave ride reversed, he couldn't control and slide towards Susan too! So guys and girls and couples, do let the guy sit on the outside if you are gonna take the ride!
Camwhoring in front of the Wave Wall!
Both me and Alan were the only one who took this ride twice. Simply because the view was AMAZING! The first time round was with Susan, and the second time, we convinced Don who initially refused to take it (Angie, Sherie and Victor also don't dare!) Alan secretly took a video of the view we saw up there during our second ride.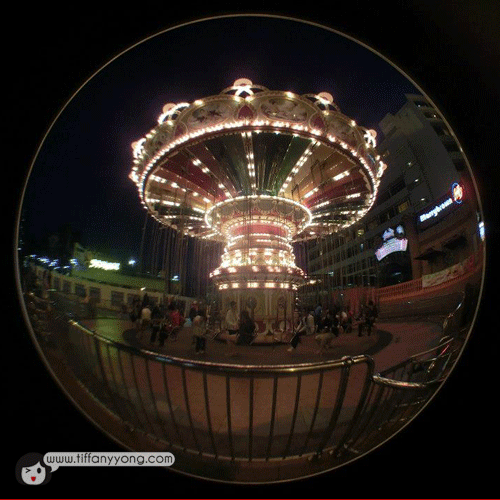 For more information about the theme park, visit the Resort World Genting website.
Dinner Time at Coffee Terrace!
We hate to leave the amusement park, but it was getting dark and the rides are closing off… so have to go back for dinner, even though it's only 2.5 hour after our late lunch!
We were so engrossed in finding wifi everywhere that we are practically having our smartphones as meals!
What are the food available?
(Check out the slideshow!)
[fsg_gallery id="18″]
What we had?
[fsg_gallery id="19″]
The food was average, but perhaps because we were still full from our late lunch. I was super tempted to get the salmon sashimi, but it looks really un-hygienic with the salmon out in the open. The
Off to Snow World!
I heard loads of stuff from Angie about Snow World, and couldn't wait to get in…
But wait! We can't take any photos? HOW CAN THAT BE!? It was freezing inside, and da boss 少爷 decided to get everyone together to play some catching game. And he ended up with an injured leg -.- See La, play play play!
These are photos taken by the photographers inside the freezing room, and I secretly took a photo of it when we came out to take a look at the photos! 😛 Don't care, the photos are too expensive to purchase anyway!
No photos inside doesn't mean no photos outside! We took a group photo outside Snow World with the Christmas tree. 🙂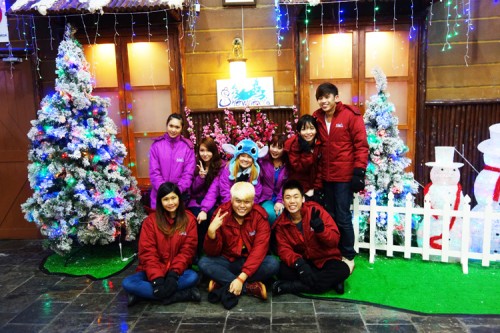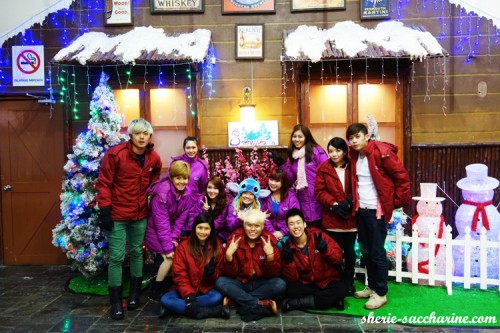 Next up: Day 2 of the Trip!
xoxo




Disclaimer: Please be rest assured that even though the trip was sponsored, it does not have any bearing on the content of this post. Opinions stated are genuine and honest.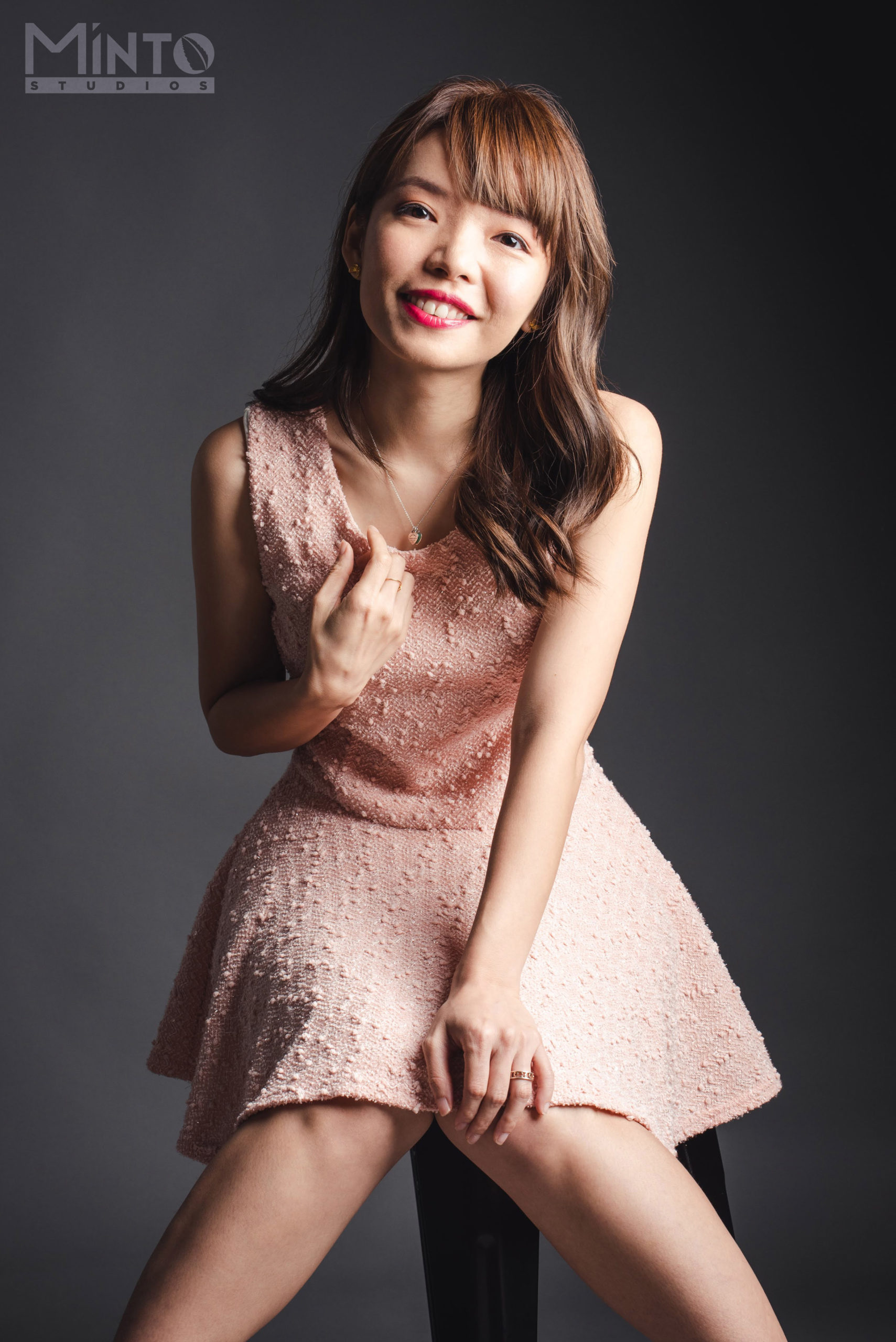 1/2 of #TheEpiphanyDuplet, Tiffany Yong juggles her ABCs – Acting, Blogging and Coaching/Consulting as she is fuelled by passion and drive to succeed.
It is not easy to make a living in Singapore just purely based on Acting, so with Blogging to help her with her online presence, and Coaching kids drama, private tutoring and freelance social media consulting to finance her life, she is currently leading the life most people hope to have: Living the Dream!