Resort World Genting Trip Part 3
Da boss 少爷 went to casino till 5plus 6 (and Don, Angie and I were busy rushing out our CNOS2 blog entries till wee hours!). We gotta get our breakfast and checkout by 9am to go down KL for the FXmicropay launch. So he looks a little grumpy and has not enough sleep. Susan says he looks like a red-eye labbit! (OK, I'm just joking, Alan, don't kill me k?)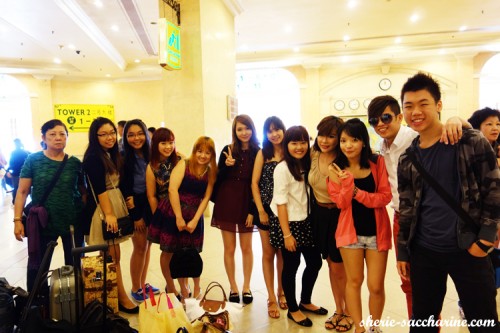 FXmicropay x Resort World Genting
This is the main highlight of the trip!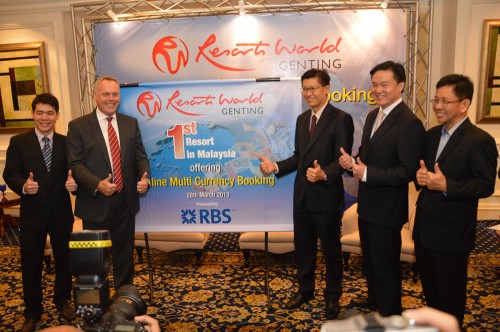 So, Resorts World Genting launched a multi-currency pricing solution on its 'iHoliday' online reservation system, developed using FXmicropayTM, the Royal Bank of Scotland's (RBS) innovative e-commerce foreign exchange management solution.  This makes Resorts World Genting the first resort in Malaysia to be offering such a service. At the launch were Mr Thomas Ng, Senior Vice President of eServices & Risk Management, Resorts World Genting and Andrew Sill, Country Executive of RBS Berhad together with Mr Chow Wei Heng, Vice President of National Marketing, Resorts World Genting.

Through RBS's FXmicropay, Resorts World Genting will receive direct FX rates which are linked to the 'iHoliday' online reservation system, allowing customers to conduct instant multi-currency pricing and ultimately charging the same amount. This enhancement will improve customers' experience where customers can browse and buy their products such as hotel rooms, theme park tickets and show tickets in the currency that they recognize best. It will take away the surprise element that is currently associated with exchange rate fluctuations and conversions, making online transactions transparent and straightforward.
The online multi-currency pricing is now available at www.rwgenting.com under iHoliday booking for Resorts World Genting, Resorts World Kijal and Resorts World Langkawi.  Customers can now pay for their purchases online in any of these currencies – Malaysian Ringgit (MYR), US Dollar (USD) or the Singapore Dollar (SGD).

Now with this new enhancement, I don't have to do mental conversion and calculation anymore! How cool is that!
Free & Easy @ The Pavilion and One Utama!
While waiting for our bus to arrive, we went round "shopping" for wifi locations. Yes! I didn't type wrongly and you didn't see wrongly. We walked round trying to look for areas where there is wifi so that we can sit down and eat, while using wifi!
Going Home!
This was a really fun trip, and making new friends, albeit it being a tad too short. Shout Out to Resort World Genting, Erm, 3D2N next time round can? 🙂
xoxo




Disclaimer: Please be rest assured that even though the trip was sponsored, it does not have any bearing on the content of this post. Opinions stated are genuine and honest.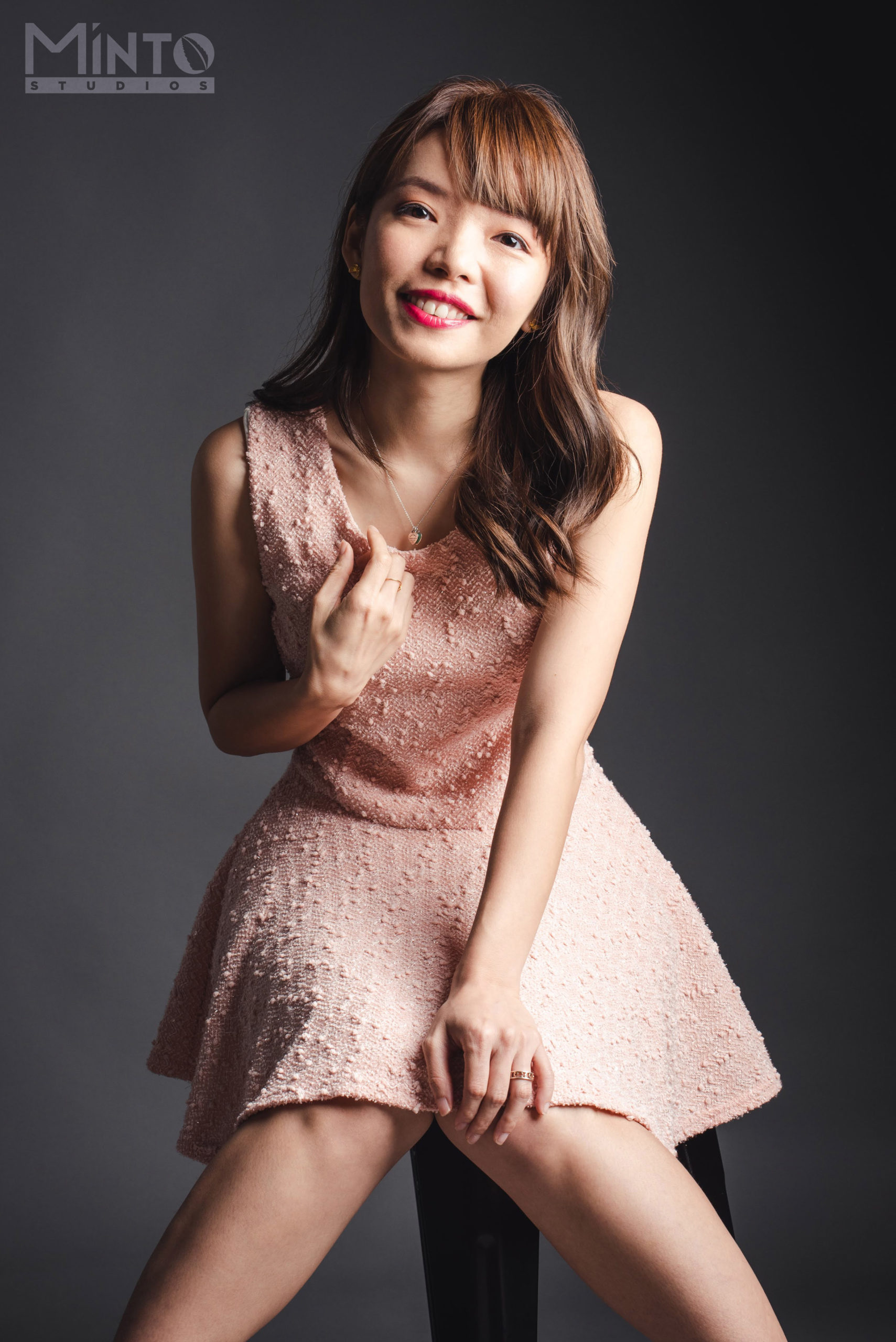 1/2 of #TheEpiphanyDuplet, Tiffany Yong juggles her ABCs – Acting, Blogging and Coaching/Consulting as she is fuelled by passion and drive to succeed.
It is not easy to make a living in Singapore just purely based on Acting, so with Blogging to help her with her online presence, and Coaching kids drama, private tutoring and freelance social media consulting to finance her life, she is currently leading the life most people hope to have: Living the Dream!