Cineleisure's Next Online Sensation Version 2.0 Stage 1: Nomnom Challenge!
A little note: Hi everyone, in response to Cineleisure's 's Next Online Sensation first challenge, I decided to come up with a simple Cineleisure food directory for the men, who also have to crack their head with where and what to eat. Although I talked about first dates in my video, it's actually just for laughs~  you can definitely use it as a guide for any types of dates~ <3
Hope you're amused by the little video I did. A disclaimer, most of the people I spoke to are "scripted", which means Hong Peng and I aren't dating (neither do we hate each other), and the couple are not REAL stalkers. Haha… I will try to get the BTS out soon if anyone is interested!
I'm sure many people might face the "budget" problem when ever they are out on dates (mostly for guys I guess!) So here I am, doing a guide based on your budget!
Your Cineleisure Food Directory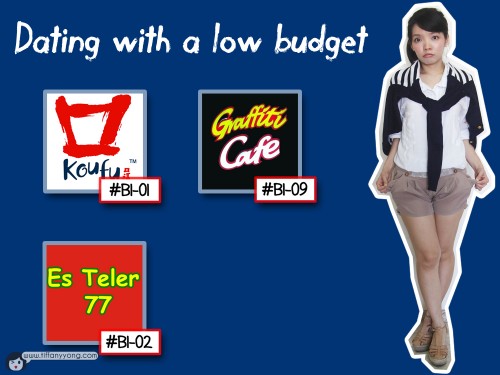 If you are still studying and not earning much, the above places are great for dates with a low-budget (below $10). In Koufu, you get to choose from a wide range of stalls,  Es Teler 77 is  fast food restaurant that serves Indonesian food, so with less than $10, you can get them fast and cheap!
My choice: In Graffiti cafe, with just $4.50, you get a simple meal of wanton noodles and a choice of coffee, tea, lime drink, chestnut, green bean or red bean soup. Hot drinks, cold drinks, dessert, you name it, they got it. (Check out my previous post for more info)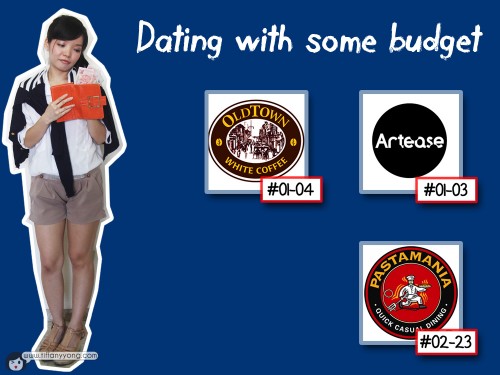 When I say "some budget", it actually meant that some of the meals in the shops above are less than $10. Expect to spend about $8-$15 per person if you are getting a full set meal.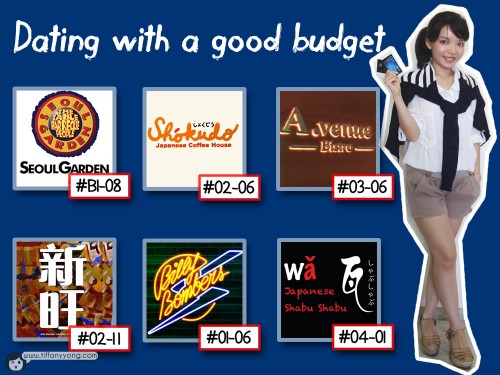 Go if you have a card. just joking 😛
If you have a good budget, the above café and bistros are on the relatively high end (compared to the other shops). Most meals are priced above $10, so be ready to spend about $30-$50 for the meal with your date! But the good thing is that Cathay Cineleisure Orchard has Korean, Japanese, Western and Chinese, take your pick and tuck in!
My choice: A.venue Bistro! Why? From the budget perspective, they are now having 1-for-1 pasta from 1pm-4pm Monday to Thursday. So if you are going out on a date between this time, it's two for the price of one!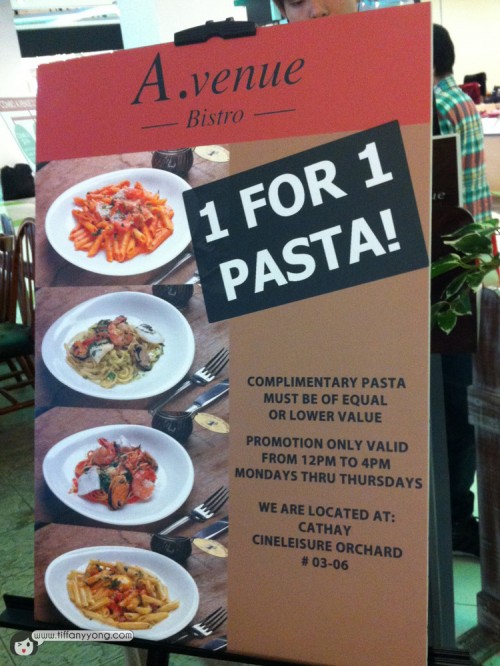 Going on a Movie Date?
I know dinner and a movie is such a cliché when it comes to dates. But I think most Singaporeans do that anyway. For me, the movie gives me something to chat or discuss about, and it's a good test of intellectual level if your date is able to provide insightful opinions about the movie. Here's some places where you can get your food fast!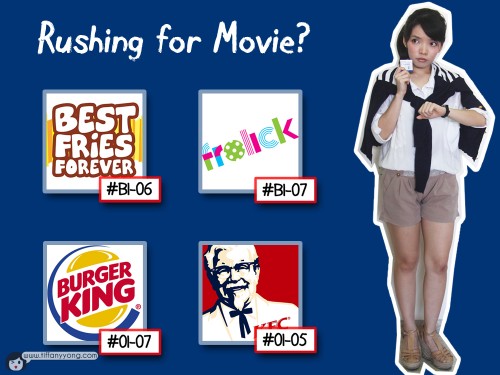 I got to admit, you can't actually fill your stomach with yogurt. But my girl friends always get one before our movies. They say it gets your stomach ready for dinner after the movie. Lol.
What's after the Meal?
I will choose TEA-fany! Haha… If you like coffee the American way, head out to Starbucks. Like it traditional-ly Chinese Uncle-style? lol, no offense, Old Town White Coffee do have great coffee and coffee-flavoured toast. Want both tea AND coffee? That's called Yuan Yang la! Get it from Xin Wang Hong Kong Cafe and you can chat your hearts out till 4am.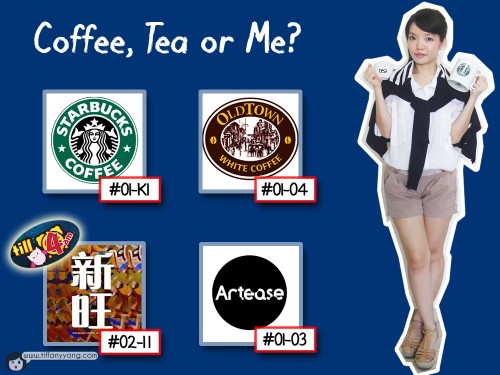 But being a bubble-tea-fany, I will go for Artease! Because I can go nomnom on the chewy pearls~ Pearls make me happy!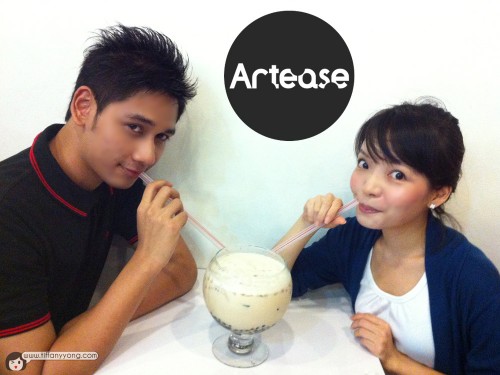 A little sweet gift goes a loooong way…
I know this isn't part of the challenge, but hey! If you want to date a girl, go all the way, don't just stop at a meal! Guys, most girls like gifts, no matter what they say. Many girls have a sweet tooth too! So here's three foolproof places you can get your delicious 3Cs- Chewies, Cookies and Candies!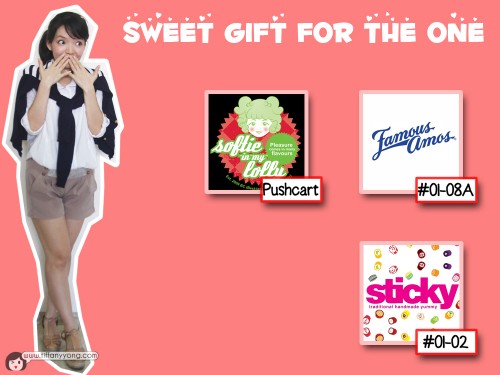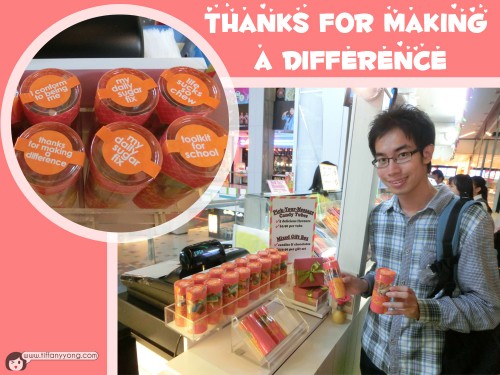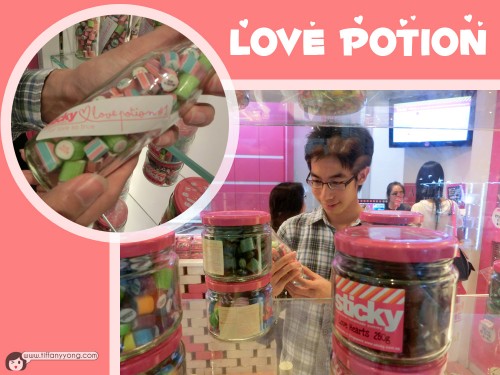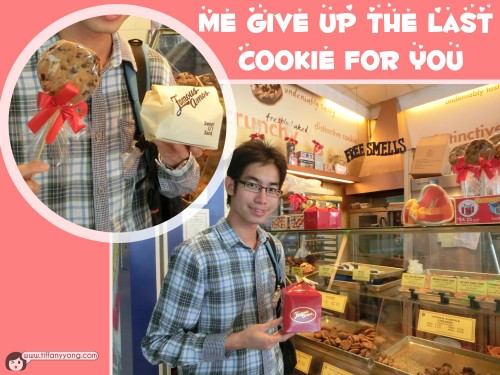 Now that you've known what you can have at Cathay Cineleisure Orchard, what are you waiting for? Head down to Cineleisure right now! Click on the image below to go to Cathay Cineleisure Orchard's Facebook Page!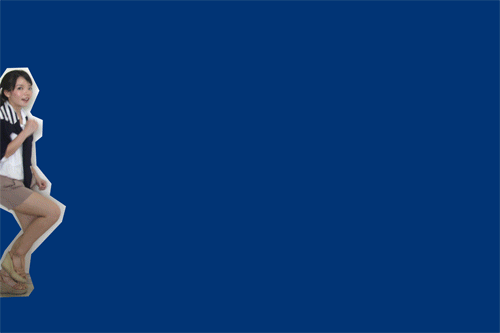 *Special thanks to: Leonard for filming and editing, Hong Peng (HPility), Jun Wei, Ying Long Xinli for acting in the video, Priscilla (pingerrain) for the photoshoot and .gif! The Nomnom challenge wouldn't have been possible without all of you! Do check out the rest of the #CNOS2 bloggers' posts over here!
Feel free to provide any criticism or comments!
xoxo



This is a contest blog for Cineleisure's Next Online Sensation Version 2.0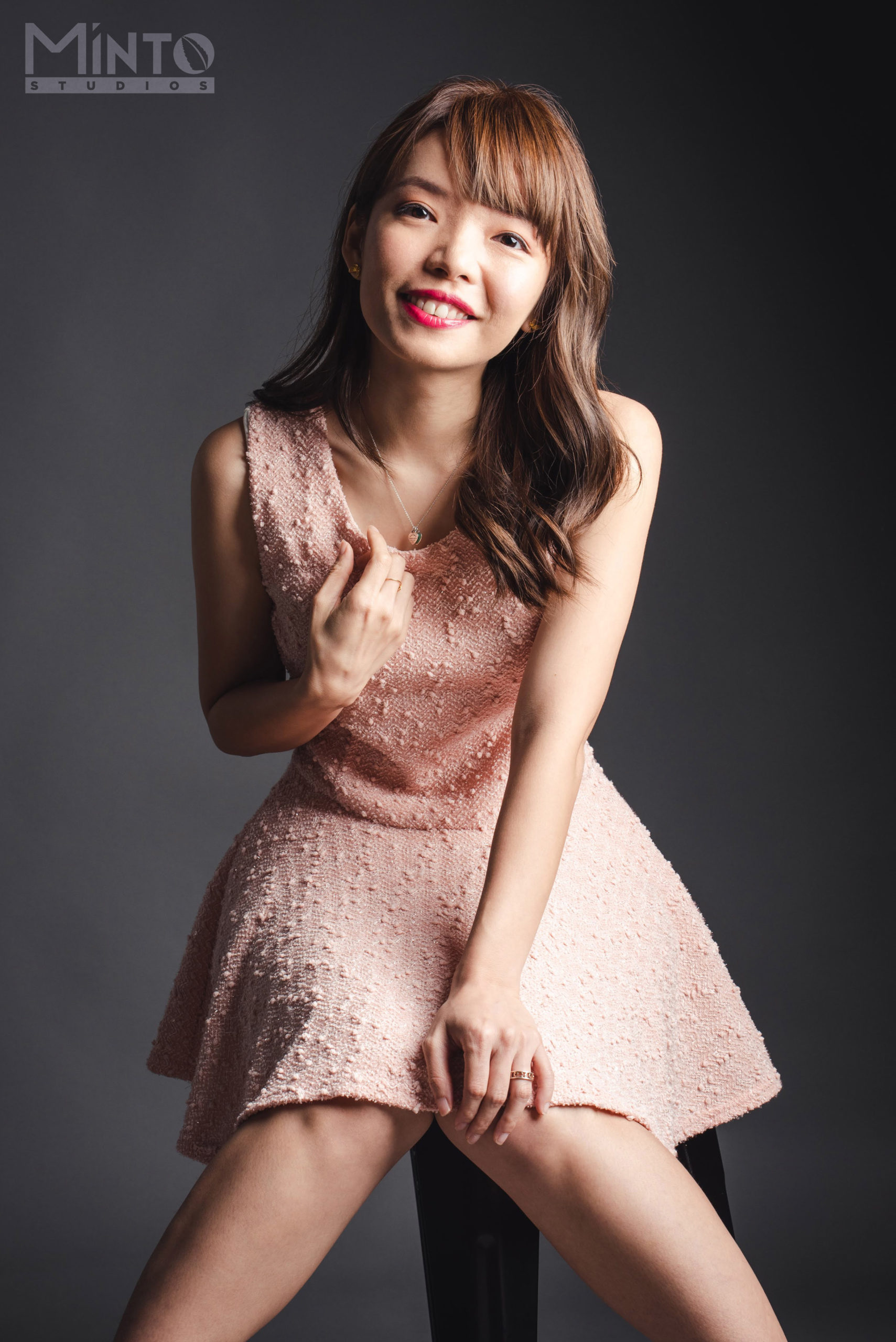 1/2 of #TheEpiphanyDuplet, Tiffany Yong juggles her ABCs – Acting, Blogging and Coaching/Consulting as she is fuelled by passion and drive to succeed.
It is not easy to make a living in Singapore just purely based on Acting, so with Blogging to help her with her online presence, and Coaching kids drama, private tutoring and freelance social media consulting to finance her life, she is currently leading the life most people hope to have: Living the Dream!