What's your favourite shop at Cathay Cineleisure Orchard?
Did you have a hard time thinking of a great place in Cineleisure? I did! Is it the Hong Kong cafe where I had such a great time eating and chatting with my friends that I missed the last train? Is it Fabulous Tan (NO, I didn't try to tan myself) where I had fun memories watching my bf (ex) tanning himself wearing mini goggles and going almost naked in the tanning machine? Is the artease where I always wanted to try out the fish-bowl-tank-size bubble tea but never had the chance to?
I went specially down to Cineleisure a few times just to find a shop.. my favourite shop… so in the end… I finally managed to decide on one!
Where can you eat cheap cheap + express your creativity OR vent your anger?
If you are thinking of the fast food restaurant, nope, you are wrong~
If you are thinking of the arcade, nope, it's not (because there's no cheap food there!)
It's Graffiti Café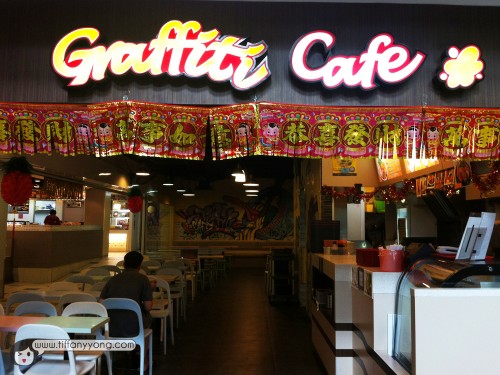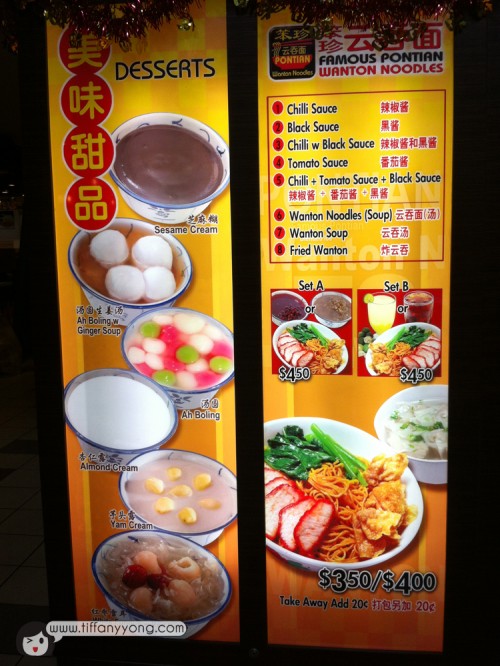 The Café is not the typical nice, clean and quiet place where people sip their expensive coffee and tea. The shop is 'vandalised' with graffiti art and doodles left behind by visiting customers.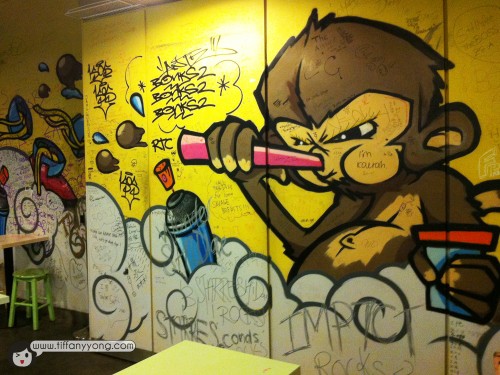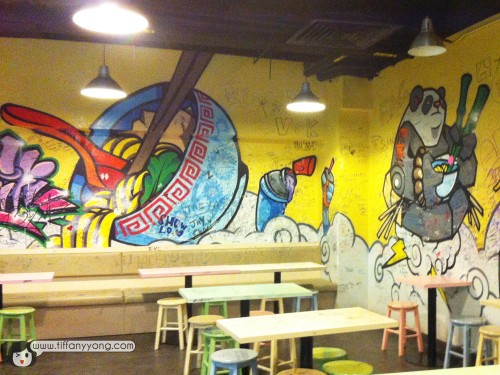 So if you are feeling frustrated, just doodle on the table top or even the wall (if you have a marker with you)! This is a place where it's not illegal to doodle whatever I want on the furniture and wall~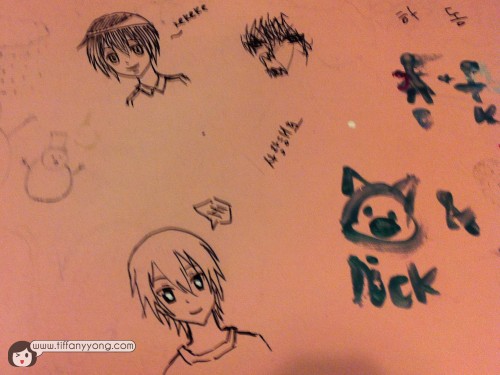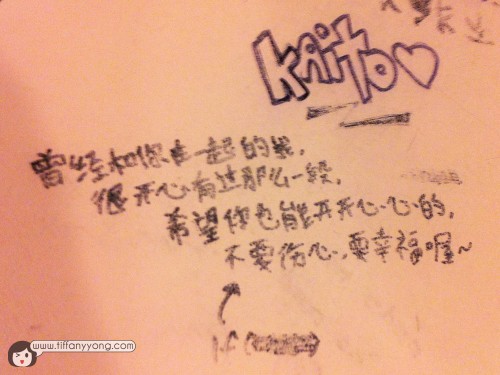 Penning my message down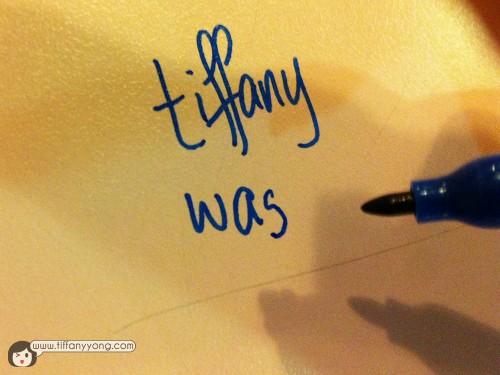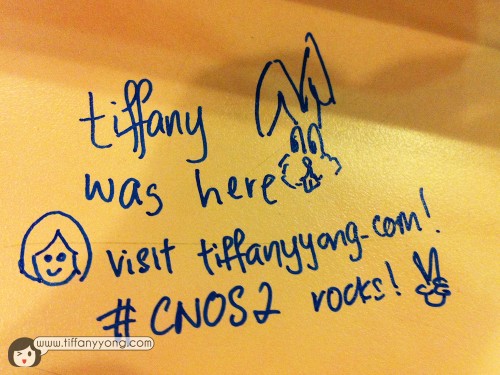 Pontian Wanton Noodles with dessert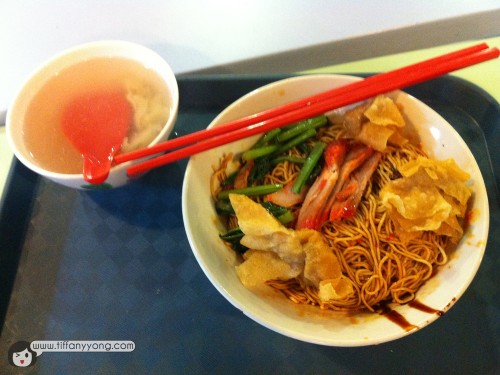 Many people will know that Graffiti Café sells Pontian Wanton Noodles. One reason I like this shop most the noodles is delicious and cheap! I used to dislike wanton noodles because I felt nauseous most of the time after eating it. But pontian wanton noodle is different. Its chilli black sauce made the noodle really appetising. I know most people find the wanton too small, but to me, it's great because I won't feel so guilty eating them (I'm not supposed to eat fried food!) yet I can satisfy my craving~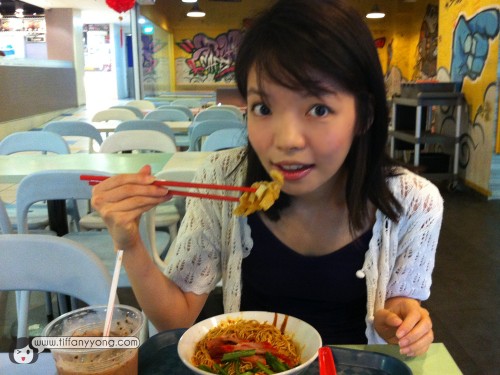 The graffiti café is one of the cheapest (non-fastfood) shop around in the town, so if I'm shopping around Orchard, it's the first place I would think of if I need to fill my stomach.
My Favourite Dish
I love chewy stuff (especially bubble tea, mochi, non-flavoured tangyuan etc) and there are not many shops in Singapore that sells rice dumplings with no fillings. So this is a dish I will get every time I visit graffiti café.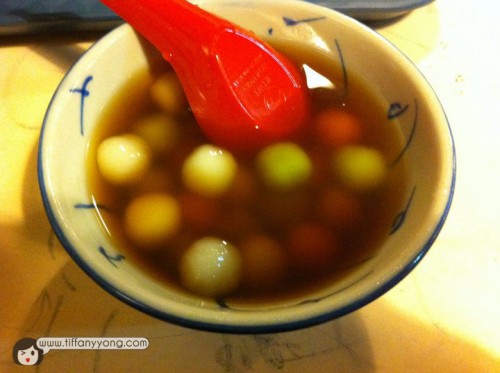 Here's my vlog submission for #CNOS2~

Visit Cathay Cineleisure Orchard's official website to know more about their latest promotions and events!
xoxo



*Disclosure: This is an entry in response to Cineleisure's Next Online Sensation V2.0. No monetary compensation was received for the shop review.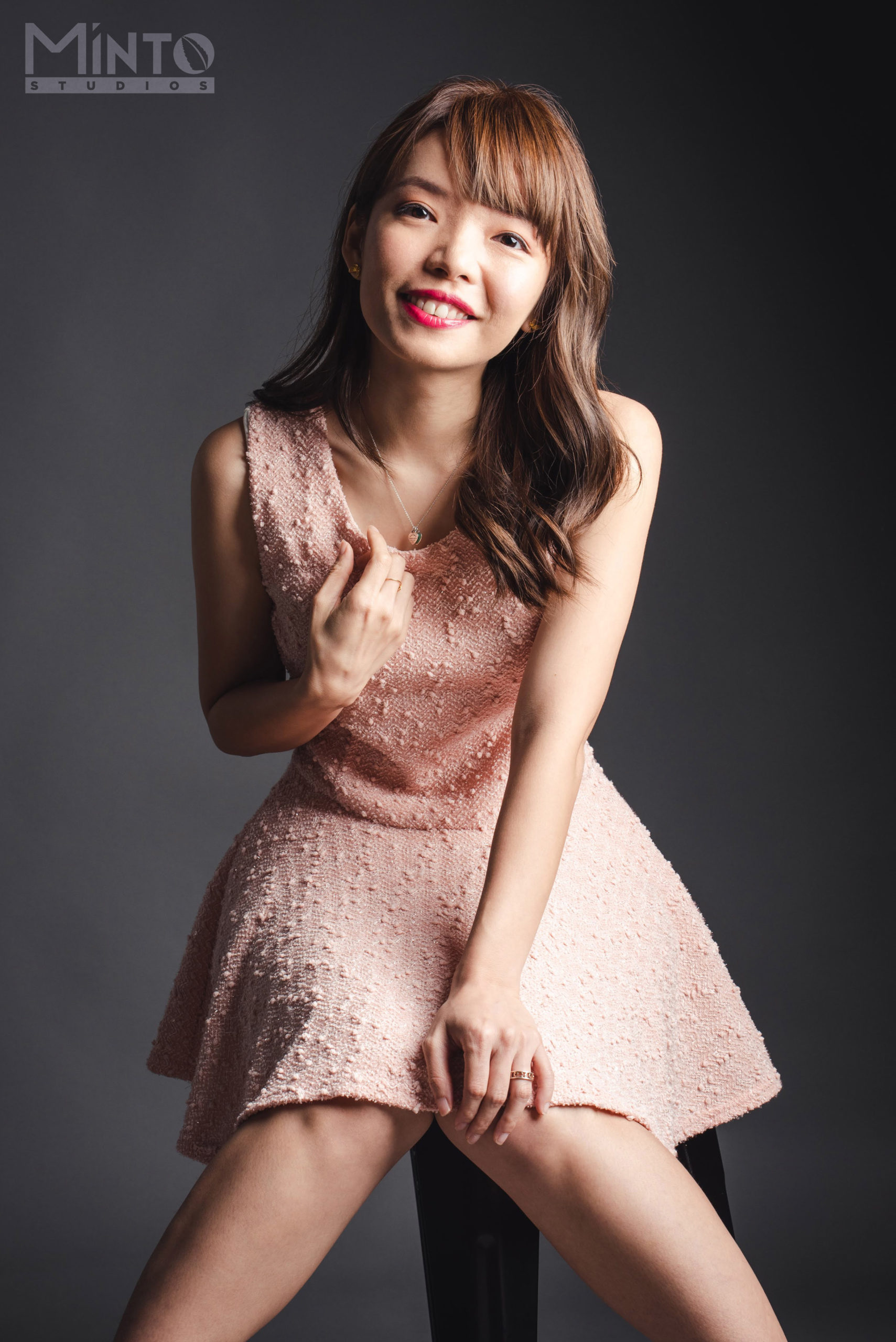 1/2 of #TheEpiphanyDuplet, Tiffany Yong juggles her ABCs – Acting, Blogging and Coaching/Consulting as she is fuelled by passion and drive to succeed.
It is not easy to make a living in Singapore just purely based on Acting, so with Blogging to help her with her online presence, and Coaching kids drama, private tutoring and freelance social media consulting to finance her life, she is currently leading the life most people hope to have: Living the Dream!