Alita: Battle Angel (艾莉塔:战斗天使) Movie Review | by tiffanyyong.com
Recommended Audience: Fans of Rosa Salazar, Christoph Waltz, Jennifer Connelly, Mahershala Ali, Ed Skrein, Jackie Earle Haley, Keean Johnson, Robert Rodriguez and action movie fans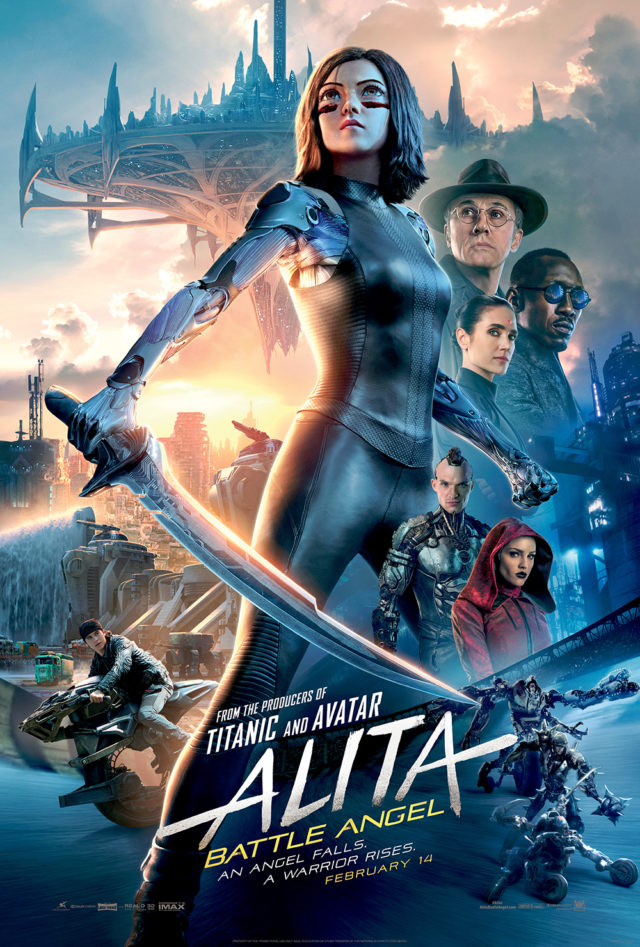 Alita: Battle Angel (艾莉塔:战斗天使) Movie Synopsis
When Alita (Rosa Salazar) awakens with no memory of who she is in a future world she does not recognize, she is taken in by Ido (Christoph Waltz), a compassionate doctor who realizes that somewhere in this abandoned cyborg shell is the heart and soul of a young woman with an extraordinary past. As Alita learns to navigate her new life and the treacherous streets of Iron City, Ido tries to shield her from her mysterious history while her street-smart new friend Hugo (Keean Johnson) offers instead to help trigger her memories. But it is only when the deadly and corrupt forces that run the city come after Alita that she discovers a clue to her past – she has unique fighting abilities that those in power will stop at nothing to control. If she can stay out of their grasp, she could be the key to saving her friends, her family and the world she's grown to love.
Alita: Battle Angel (艾莉塔:战斗天使) Viewer Rating: 3.75/5 ****
Alita: Battle Angel (艾莉塔:战斗天使) Movie Review:
ALITA: Battle Angel is a film that Peps had been looking forward to since the news first came out. I didn't quite get the fuss initially as Alita felt overly-CGI to me (Peps said I looked like Alita – the big eyes) and wasn't really keen to catch it. But after catching the sneak peek, I was amazed by the crazy action sequences.

The action sequences were bombastic and gorgeous. It kept the audience excited and there were not a single scene that felt out of place because of the CGI. If you like Michael Bay's action, you will definitely enjoy the ones here.
The motor-ball match is one of my favourite moments in the film, because of the thrill and explosive-ness. Perhaps it's the fact that all of them were cyborgs, I enjoyed the impressive spectacle, the violence (think Real Steel) without the gore.
With high expectations set from the start, we were slightly disappointed by the plot. I enjoyed the initial set up, up to the point where Alita wakes up to the world with little memory of who she is.
Things felt a little forced from then on, and that includes her romance with Hugo and the odd-defiance to her saviour Ido. There were several unexplained moments too, like why was Hugo's friend Tanji (Jorge Lendeborg Jr.) so mean to Alita, and yet Koyomi (Lana Condor) was friendly.
The romance between Hugo and Alita was forced and the kiss scene between them didn't felt earned. It didn't give the audience the "aw…" impact that Jack and Rose from Titanic had. Perhaps it was the expectation set by James Cameron's previous successful works.
However, this is still a great film with high visual values – which is why I still rate it high for the visual effects. People who love action films will definitely enjoy the action scenes. I believe that there is still hope for the film if they could salvage the plot (and lines!) in the sequels.
Do You Know?
Alita: Battle Angel is based on a combination of the first four books of the manga series: "Gunnm" by Yukito Kishiro. ("Motorball" from books 3 and 4, and the story from books 1 and 2). Cameron also said that should this film be successful, he hopes to make another two "Battle Angel" films.
Producer James Cameron and director Robert Rodriguez had four actresses screen tested for the title role: Zendaya, Rosa Salazar, Maika Monroe and Bella Thorne. The role went to Rosa Salazar.
Rosa Salazar went through 5 months of training to prepare for the role and a fictional martial art – Panzer Kunst was invented for the film. She demonstrates moves in Muay Thai and kungfu, as well as Wing Chun. Bruce Lee was one of her key study idols and she paid homage to him in a film with a Bruce Lee move as part of her Kata.
The film includes roughly 1,500 visual effects shots.
Behind The Scenes and Interviews
Check out Alita: Battle Angel (艾莉塔:战斗天使) Official Website and Facebook Page!
Alita: Battle Angel (艾莉塔:战斗天使) is out in cinemas on 5th February 2019.
xoxo



Facebook | Instagram | Twitter | YouTube
*Disclosure: Invitation from Twentieth Century Fox Singapore. No monetary compensation was received for the movie review.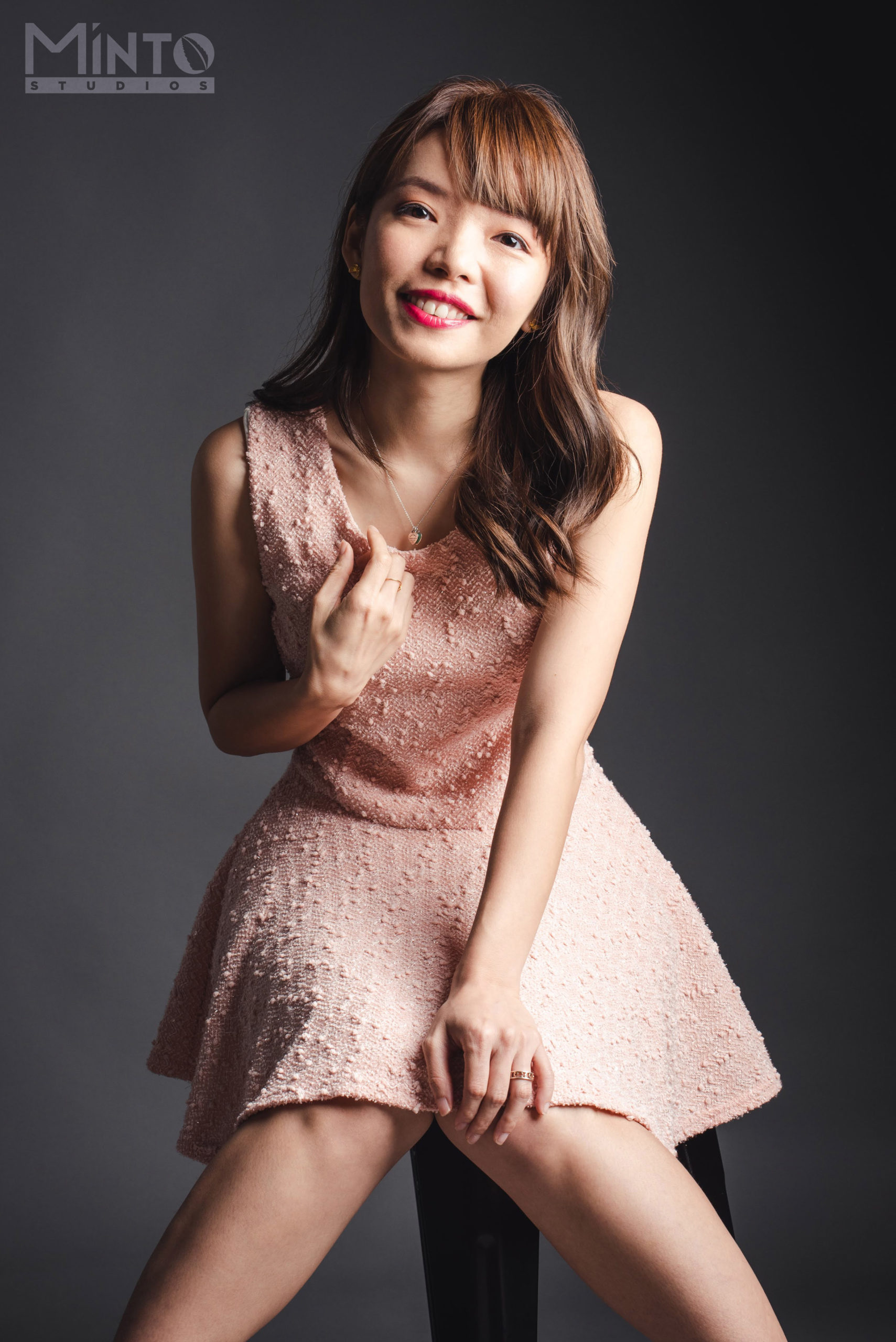 1/2 of #TheEpiphanyDuplet, Tiffany Yong juggles her ABCs – Acting, Blogging and Coaching/Consulting as she is fuelled by passion and drive to succeed.
It is not easy to make a living in Singapore just purely based on Acting, so with Blogging to help her with her online presence, and Coaching kids drama, private tutoring and freelance social media consulting to finance her life, she is currently leading the life most people hope to have: Living the Dream!