PEGASUS Movie (飞驰人生) Review | by tiffanyyong.com
Recommended Audience: Fans of Shen Teng 沈腾, Huang Jingyu 黄景瑜, Yin Zheng 尹正, Yin Fang 尹昉, Tian Yu 田雨, Zhang Ben Yu 张本煜, Han Han 韩寒, sports, car racing genre, and comedy movie fans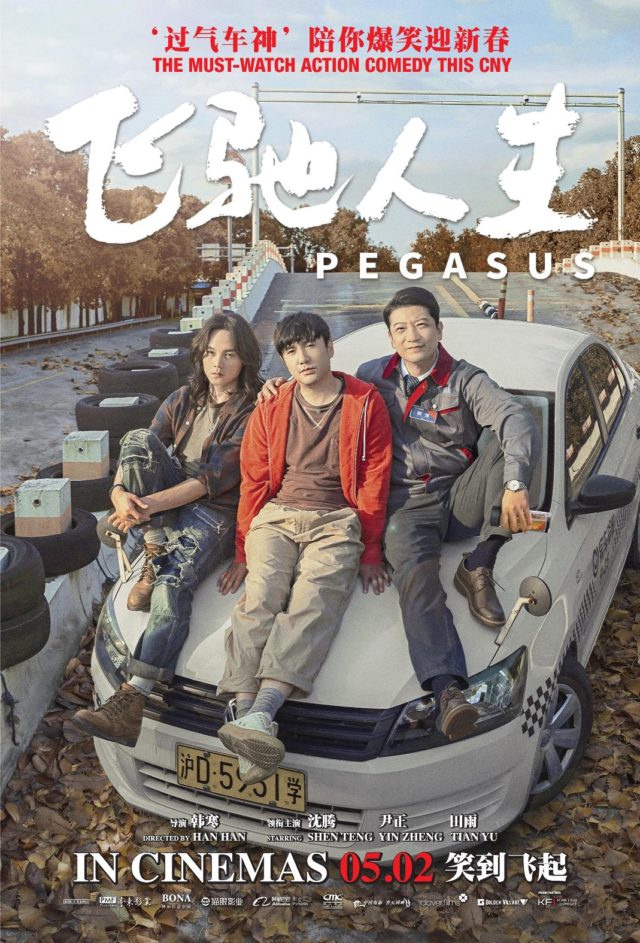 PEGASUS Movie (飞驰人生) Synopsis
Zhang Chi, a hubris and dominating six-time racing champion, falls from grace following a crisis. After a five-year suspension from the motorsport, the now single-father to a six-year-old boy throws down the gauntlet once again to a younger generation of racing geniuses, and vows to regain his past glory.
With few years left in a professional career at almost forty, the father-and-son duo braves a brand-new world of auto-racing which puts them into some rather ironic situations. To guard the honor and a father's promise to his son, Zhang Chi regroups with his former teammates on the journey back to the race course. Together they roll with the punches and launch a serious attack for the championship. An old-time racing champion tries to come back to the race track…
PEGASUS Movie (飞驰人生) Viewer Rating: 4/5 ****
PEGASUS Movie (飞驰人生) Review:
Pegasus Movie is currently one of the top-selling film in China during the festive season, and I would say this is definitely NOT one of the "Just-for-laughs" film one will expect for Chinese New Year. Having watched Shen Teng in several China variety show, I enter the cinema thinking that it will just be a slap-stick comedy, with all the casts wishing the audience "Happy Lunar New Year", but it actually subvert expectations, leaving me to think about myself and the new year.

This is a film about dreams, about achievements, about car racing. I got to like car-racing through my childhood idol Jimmy Lin, and the genre was once made popular by Jay Chou's "Initial D", but this is the film that reveals the director's passion towards car-racing and triggers the audience's long-forgotten dreams.
There are many films out there about chasing dreams. The more recent ones are usually that of coming-of-age films where youths try to pursue their dreams and goals. Here, it's about a middle-aged man who had it all, lost it all and try to recover what he had missed. I enjoyed the comedy bits, as what we deem as humorous later become meaningful and touching. It felt relevant, as I too, strayed from my dreams to make ends meet (Zhang Chi became a cook in the neighbourhood when his car-racing license was banned). The odds he had to go through returning to the race track was arduous.

It was heart-warming to see the friends around him helping to rebuild his dreams. Of course, not without the countless rejections and ridiculing. The cast was excellent and they went all out with the performance. The car-racing "action sequences" brought this excellent story to another peak with the thrilling moments.
What made this film even better was the "opponents". After a 5 year hiatus from his career, Zhang Chi now faced the wealthier, younger and more well-equipped competitors. I enjoyed watching the display of sportsmanship, and it really reflects the reality, where sometimes, it's not the other people, but we are our biggest enemy.
The film does not really have a very festive ending, but I still enjoyed it regardless. As the phrase in the film goes, "只要自己没有放弃自己,梦想就不算真正的坍塌。", as long as one do not give up on yourself, then your dream has yet to collapse.
If you have been avoiding making new year resolutions because "they don't come true", then perhaps, watching this movie will make you rethink how you want your future to be, moving ahead. Happy CNY!
Do You Know?
Pan Xiaoting (潘晓婷), commonly known as the Queen of Nine Ball, had a 5 second cameo in the film as the main lead's ex-girlfriend, as a favour for Director Han Han. She is the first-ever female professional pool player from China to play full-time on the Women's Professional Billiard Association (WPBA) tour. She is also a freelance car racer and joined several leisure racing competition.
Pegasus (飞驰人生) was filmed according to Director Han Han's usual style of simultaneous editing and filming. All the special effects scene were pre-planned and the post production started on the first day of filming. All the scenes were edited on the day of filming and passed on to the special effects team.
Shen Teng wanted to lose weight for the role, but the director felt that him as a racer who had fallen from grace need not lose weight, and even had the costume designer "increase" weight for his clothes. The racing outfits worn by the main leads were customized in Italy. It took the team a month to design and 4 months to create the full set of gears which include the fire-proof mask, shirt, pants, shoes and protective gears.
Online-influencer Yi Zhenxing aka 叫兽易小星 cameoed in the film as a car-racer. He was told by the director that he had a very challenging scene, and discovered that his 'opponent' was a bunch of goats. He had to rush down from the car to chase the goats away. He ran so fast that he had high altitude reaction there after.
The racing scenes were mainly filmed in Xinjiang for over a month. The weather conditions in Bayinbuluke Prairie were harsh and cold. There were also a lot of mosquitoes, so much that the whole crew had to put on a special "face-protective gear".
Behind The Scenes and Interviews
Check out PEGASUS Movie (飞驰人生) Official Weibo!
PEGASUS Movie (飞驰人生) is out in cinemas on 5 February 2019.
xoxo



Facebook | Instagram | Twitter | YouTube
*Disclosure: Invitation from Clover Films. No monetary compensation was received for the movie review.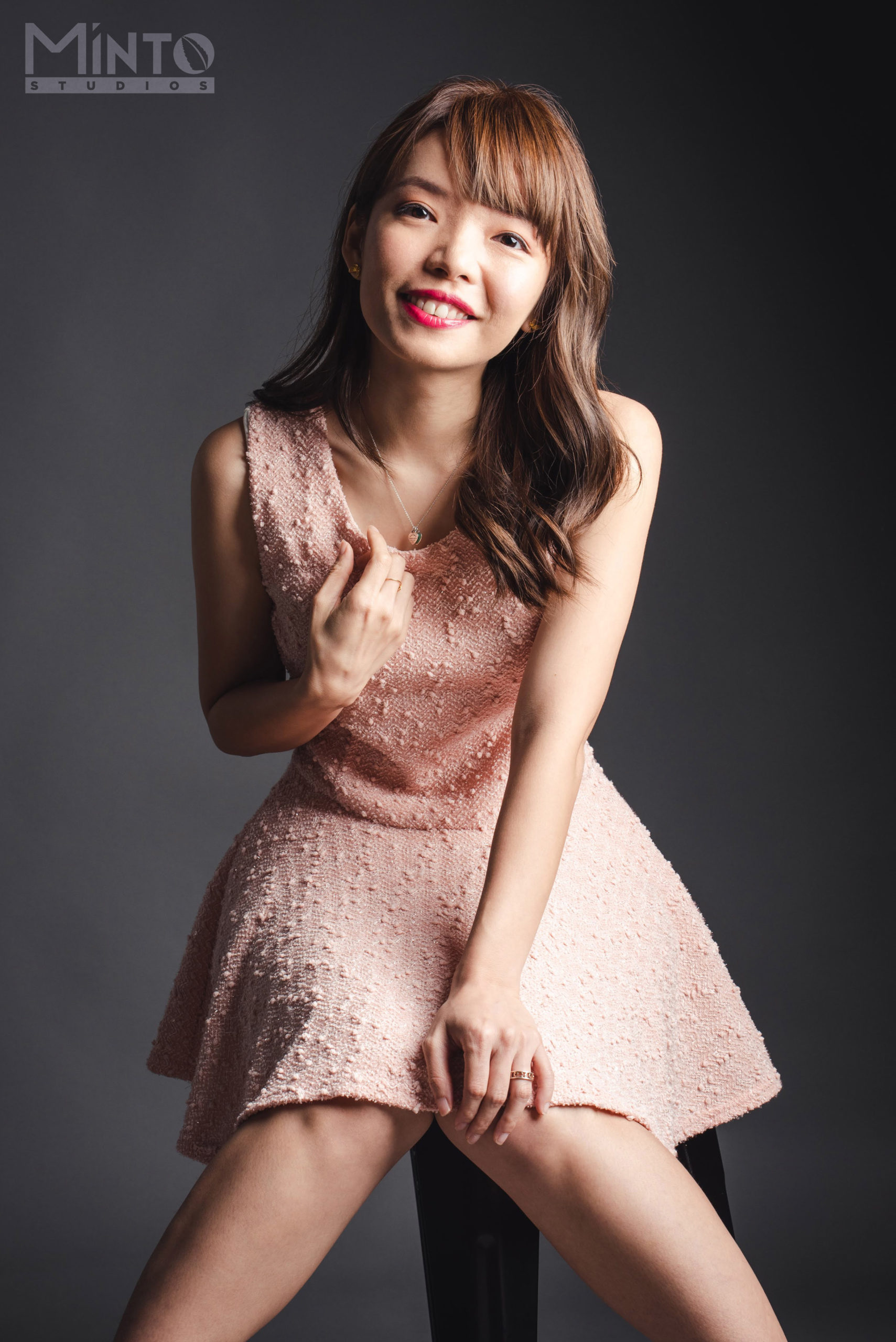 1/2 of #TheEpiphanyDuplet, Tiffany Yong juggles her ABCs – Acting, Blogging and Coaching/Consulting as she is fuelled by passion and drive to succeed.
It is not easy to make a living in Singapore just purely based on Acting, so with Blogging to help her with her online presence, and Coaching kids drama, private tutoring and freelance social media consulting to finance her life, she is currently leading the life most people hope to have: Living the Dream!