BURNING Korean Movie (버닝 | 燃烧烈爱) Review | by tiffanyyong.com
Recommended Audience: Fans of Yoo Ah-in 유아인, Steven Yuen 연상엽, Jun Jong-seo 전종서, Lee Chang-dong 이창동 and Korean mystery movie fans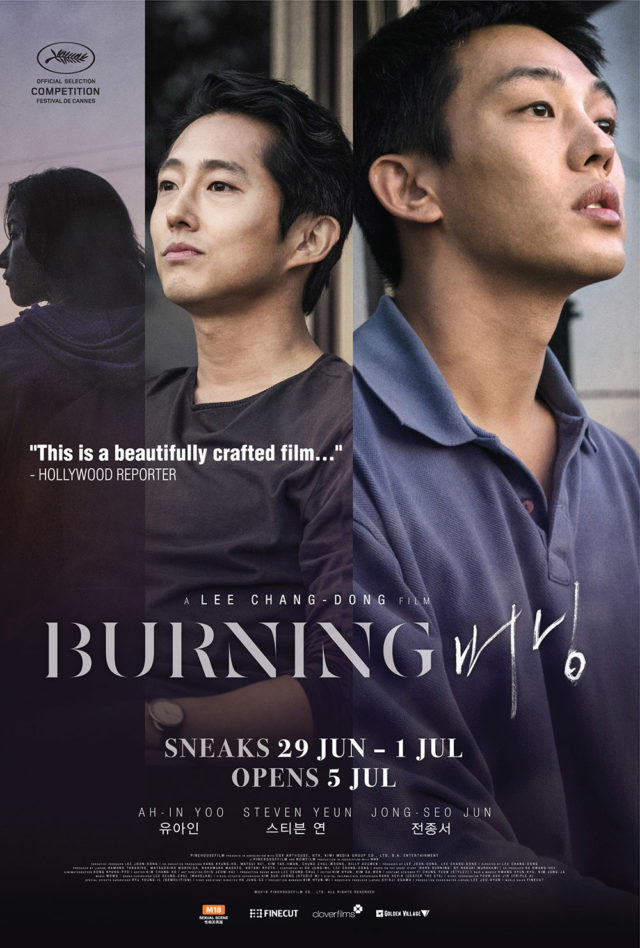 BURNING Korean Movie (버닝 | 燃烧烈爱) Synopsis
Deliveryman Jongsu (Yoo Ah In (유아인)) is out on a job when he runs into Haemi (Jeon Jong-Seo), a girl who once lived in his neighborhood. She asks if he'd mind looking after her cat while she's away on a trip to Africa. On her return she introduces to Jongsu an enigmatic young man named Ben (Steven Yeun), who she met during her trip. And one day Ben tells Jongsu about his most unusual hobby…
BURNING Korean Movie (버닝 | 燃烧烈爱) Viewer Rating: 4/5 ****
BURNING Korean Movie (버닝 | 燃烧烈爱) Movie Review:
I contemplated on the rating of this film. This is very much an arthouse film, and there might be people who would be frustrated with the numerous mysterious elements, and quoting a friend, "weird plot". However, this is a movie that I feel that I could watch it a second time and understand something new from it, hence rating what I think it deserves!

This is my first time watching Yoo Ah In's works (he cameoed in Descendants of the Sun as a bank-teller but it's not counted if I don't know it's him), and I am very very impressed with his performance. As a passive character, he was able to bring out emotions without expressing them on the surface, but it was obvious how he was infatuated with Haemi, the girl who suddenly entered his life, hurt and feeling inferior when Ben (Steven Yuen) appeared, all implied and elusive.
The three leads each represent a different group of young generation – Ben, the wealthy and got-it-all, probably because of his family background; Jongsu, the one with aspiration but ended up not doing what he studied and Haemi, the dreamer who is in credit debt due to overspending. The incidents that happen around them were very normal, bringing about common emotions and feelings that we as audience could relate to, but the secret hobby of Ben changed everything.
Jun Jong-seo might be new in the scene, but this is not shown through the director Lee's lenses. I was entranced by a simple pantomime act of hers, making one feeling the existence of the fruit just by watching her peel invisible tangerines. I enjoyed the elusive nature of the story, it felt poetic and beautiful, even till the end.
The subtle storytelling leaves a lot of room for the audience to imagine, interpret and infer. That odd interest Ben (Steven Yuen) had in Jongsu (Yoo Ah In), wanting Haemi (Jeon Jong-Seo) to invite him or visit him when it was not necessary, the conversations they had and even the type of girls he bring to show his friends. For me, the ending was cathartic, it's a violent act most people would probably thought of but never do, but it was done, leaving the audience to once again, guess, if evidences were discovered, leading him to do what he did.
This is not a film for everyone, but if you are tired of the usual, run-of-the-mill action or hyped up film, this will be a good one to watch either alone or with an intellectual partner/ group of friends. 🙂
Do You Know?
Based on short story "Naya wo Yaku" ("Barn Burning") from short story collection "Hotaru" by Haruki Murakami (published July, 1984 by Shinchosha), which was inspired by William Faulkner's Barn Burning.
This film is Jun Jeong Seo's feature debut. As the audition took place three days after she joined her current talent agency, Jeon didn't chase after the role because she thought she had no chance of getting it.
Gang Dong-Won (Golden Slumber / 1987: When The Day Comes) was first offered the second male lead role, but declined.
Behind The Scenes and Interviews
BURNING Korean Movie (버닝 | 燃烧烈爱) is out in cinemas on 5 July 2018.
xoxo



Facebook | Instagram | Twitter | YouTube
*Disclosure: Invitation from Clover Films. No monetary compensation was received for the movie review.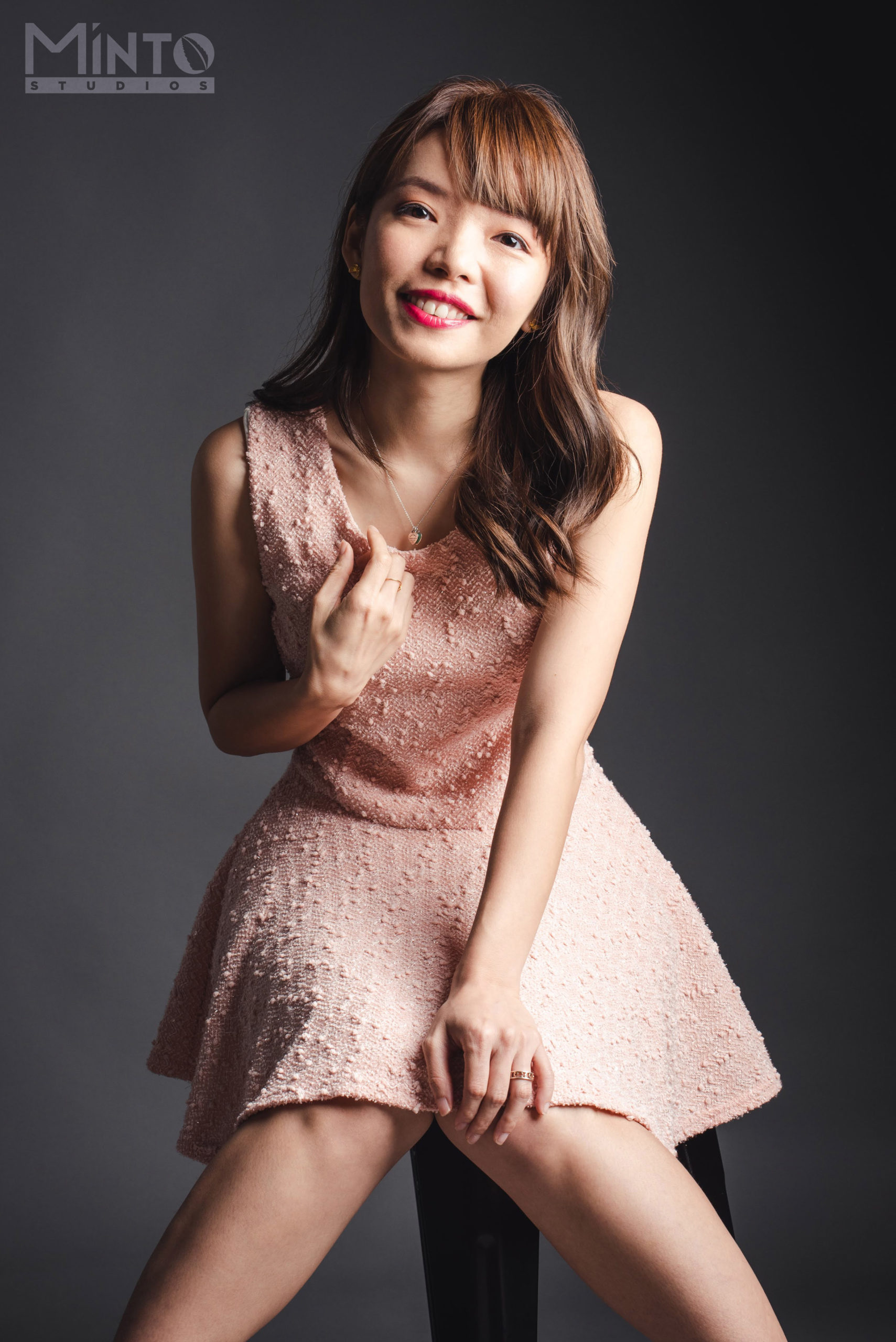 1/2 of #TheEpiphanyDuplet, Tiffany Yong juggles her ABCs – Acting, Blogging and Coaching/Consulting as she is fuelled by passion and drive to succeed.
It is not easy to make a living in Singapore just purely based on Acting, so with Blogging to help her with her online presence, and Coaching kids drama, private tutoring and freelance social media consulting to finance her life, she is currently leading the life most people hope to have: Living the Dream!