THE LION KING MUSICAL 2018 REVIEW
"How can a stage musical be better than the adorable Disney film? Especially when it's an animal story?" I had that doubt in my mind when I first saw the poster. I'm not a big fan of puppetry, and my first memory of the Lion King Musical trailer from years ago did not catch my attention. So I was contemplating to reject the invitation when I first received it.

I'm glad I didn't. If you guys didn't know, the Lion King musical was the longest running musical in Singapore history when it was here back in 2011. The sales probably spoke louder than reviews.
THE LION KING SYNOPSIS:
A lively stage adaptation of the Academy Award-winning 1994 Disney film, The Lion King is the story of a young lion prince living in the flourishing African Pride Lands. Born into the royal family, precocious cub Simba spends his days exploring the sprawling savanna grasslands and idolizing his kingly father, Mufasa, while youthfully shirking the responsibility his position in life requires.
When an unthinkable tragedy, orchestrated by Simba's wicked uncle, Scar, takes his father's life, Simba flees the Pride Lands, leaving his loss and the life he knew behind. Eventually companioned by two hilarious and unlikely friends, Simba starts anew. But when weight of responsibility and a desperate plea from the now ravaged Pride Lands come to find the adult prince, Simba must take on a formidable enemy, and fulfil his destiny to be king. A vibrant and exciting tale from the great creatives at Disney, The Lion King is a story of love and redemption that nobody should miss.
THE LION KING MUSICAL REVIEW:
I attended the media preview with le boyfriend as he couldn't make it for the gala premiere due to work, and went for the premiere with Priscilla, my musical buddy.
As someone who used to be an ensemble for Forbidden City: Portrait of an Empress, Peps was blown away by the performance (especially Jonathan Andrew Hume as Simba) and he regretted instantly that he couldn't watch the musical properly. However, he was still glad that he managed to have a glimpse of the musical, albeit through the camera lenses (video above filmed & edited by him!)

Confession: I'm not a fan of the Lion King story. 
The 1994 Disney film had left a pretty deep and long trauma unknowingly when I watched it as a kid. I never knew why I used to have nightmares of losing my parents when I was a kid, and I finally realised why recently. Yes, I was pretty affected by Mufasa's death, because I always thought the (animated) kingly father was very very charming. So here comes the important question – is the Lion King Musical worth the moolah?
I mentioned earlier that I'm not a fan of puppetry. Okay, I'll eat my words, not this particular puppetry from The Lion King musical. I gotta say, you can't say you've seen puppetry until you've watched this musical. The design is amazingly intricate and I love Andre Jewson's Zazu. It was delightful to watch him work with the adorable & extendable (neck) bird!
Ntsepa Pitjeng who is returning to the role of 'Rafiki', having performed the role in the USA, UK, Brazil, and Switzerland productions. If you've watched the original animation, you would known that the mandrill was supposed to be a male. A female Rafiki doesn't make this musical any less entertaining. I know this sound a little rude, but I meant it as a compliment – I didn't view the actress as a human from the moment she's on stage. She had channelled the energy of well-known character and turned into the wise and knowledgeable Rafiki we all recognize from young.
As actors, we know how difficult it is to imitate a well-known character, the pressure is probably tripled trying to become a well-known animal. Besides the stellar cast, I have to give a huge part of the credit to the props and costume designers who managed to bring out the essence of the well-known heroes and villains with the tribal outfits (which have to be designed in a way where the cast can prowl and dance comfortably as animals) and the amazing masks + head gears which had to give audience the resemblance of the animated character yet look appropriate on the characters (definitely the highest level of 'COSPLAY').
If you've caught the last Singapore leg in 2011 (and enjoyed it), you will be happy to know that Jonathan Andrew Hume is reappearing to reprise his role of Simba, and his vocal was jaw-dropping-ly good. Not only did he managed to impress le boyfriend during the media preview where we were sitting on the second row from the stage, he also made an impact on Priscilla, my musical-addict friend when we were sitting all the way at the back during the premiere. (third row from the back – MM row) Yes, that's how powerful his voice was. I also loved the chemistry between him, Jamie McGregor's Timon and Pierre van Heerden's Pumbaa! The trio are forever so comical together.
To answer my question, this performance is definitely worth the money, be it for kids or for adults. I won't elaborate too much and spoil the experience, but look out for some uniquely Singapore jokes by Timon and for optimal experience, I will suggest you guys to choose seats that's near the walkway (*hint). However, if you are having kids, keep a look out for surprises so that your kids are not startled by the performance!
WHERE: Grand Theatre, MasterCard Theatres at Marina Bay Sands | MRT: BayFront
WHEN: Till 23th September, 7.30pm (Tuesdays to Fridays), 2pm and 7.30pm (Saturdays), 1pm and 6pm (Sundays)
ADMISSION: $65 to $920 from MarinaBaySands Ticketing (6688 8826) or Sistic (6348 5555) excluding booking fee of $4 per ticket
FACEBOOK: https://www.facebook.com/TheLionKingSG/ | OFFICIAL WEBSITE: thelionking.sg
DO YOU KNOW? (Trivia)
1. Produced by Disney Theatrical Productions (under the direction of Thomas Schumacher), THE LION KING took three years to develop THE LION KING from screen to stage.
2. In the animated movie, Rafiki The Baboon was presented as a male character but the musical changed into a strong female character.
3. The musical debuted in Minneapolis at The Orpheum Theatre in July 1997.
4. The phrase "Hakuna Matata" (meaning "No worries") is mentioned 25 times in the show.
5. Julie Taymor is the first female director in Broadway history to win the Tony Award for Best Director of a Musical (1998) for THE LION KING.
6. THE LION KING celebrated its 20th anniversary last year and is the third-longest running show on Broadway.
7. To date THE LION KING has won more than 70 global theatrical awards including six Tony® Awards in 1998 for Best Musical, Best Direction of a Musical, Best Scenic Design, Best Costume Design, Best Lighting Design and Best Choreography, as well as 1998 NY Drama Critics Circle Award for Best Musical, the 1999 Grammy® for Best Musical Show Album, the 1999 Evening Standard Award for Theatrical Event of the Year and the 1999 Laurence Olivier Awards for Best Choreography and Best Costume Design.
8. In 2011, THE LION KING was the longest running musical in Singapore's theatrical entertainment history, playing to over 300,000 people during its eight-month season at Marina Bays Sands.
9. It took 34,000-man hours to build the masks and puppets for the original Broadway production.
10. There are more than 200 puppets in the show, including rod, shadow and full-sized puppets
11. 5.5 meters is the height of the tallest animals in the show — the two giraffes in the "I Just Can't Wait to be King" scene
12.The elephant nicknamed Bertha by the backstage crew in 1997 is the largest and longest animal measuring 4 meters long and 3 meters wide
13. There are six indigenous African languages spoken in the show: Swahili, Zulu, Xhosa (the click language), Sotho, Tswana, Congolese.
14. THE LION KING has been translated into eight languages – Japanese, German, Korean, French, Dutch, Mandarin, Spanish, Portugese and it can currently be seen on Broadway, London's West End, Hamburg, Tokyo and Sapporo, Madrid, Mexico City, Shanghai; Scheveningen, Holland; and on tour across North America, for a total of ten productions running concurrently across the globe.
SHARING: THE LION KING SOUNDTRACK
THE LION KING BEHIND THE SCENES
THE LION KING CAST:
RAFIKI: Ntsepa Pitjeng | MUFASA: Mthokozisi Emkay Khanyile | SCAR: Antony Lawrence | ZAZU: Andre Jewson | TIMON: Jamie McGregor | PUMBAA: Pierre van Heerden | SIMBA: Jonathan Andrew Hume | NALA: Noxolo Dlamini | SHENZI: Candida Mosoma | BANZAI: Bjorn Blignaut | ED: Mark Tatham
YOUNG SIMBA: Julien Joshua Dolor, Pablo Palacpac and Juan Gabriel Tiongson | Young Nala: Sheena Bentoy, Uma Martin and Felicity Napuli.
THE LION KING ENSEMBLE:
Chachano Baez, Dayan Kingsley Beukes, Tertia Coetzee- Dippenaar, Viridiana Cortés, Felipe Flores, Trudy Fredericks, Jabulani Gambu, Liso Gcwabe, Sheila Maria Hernandez, Phumelele Jili, Christine Kapswarah, Amanda Kunene, Sfiso Matlala, Lungile Mkhize, Fumane Moeketsi, Noluyanda Mqulwana, Zodwa Mrasi, Lwazi Mzimase, Zolina Ngejane, Thato Nkwe, Thabani Ntuli, Peace Nzirawa, Nonofo Olekeng, Khanyisani Shoba, Phumelele Sikhakhane, Romy Jo Swales, Clifford Tlomatsana, Vuyelwa Tshona, Tlholo Tsotetsi, Benn Welford, Zi-Rong Wu, Daniel Guerrero Zazueta, Monde Zondi, and Sandile Zondi.
xoxo



Facebook | Instagram | Twitter | YouTube
*Disclosure: Invitation from Michael Cassel Group in association with Disney Theatrical Productions and Sliding Doors Entertainment. No monetary compensation was received for the review.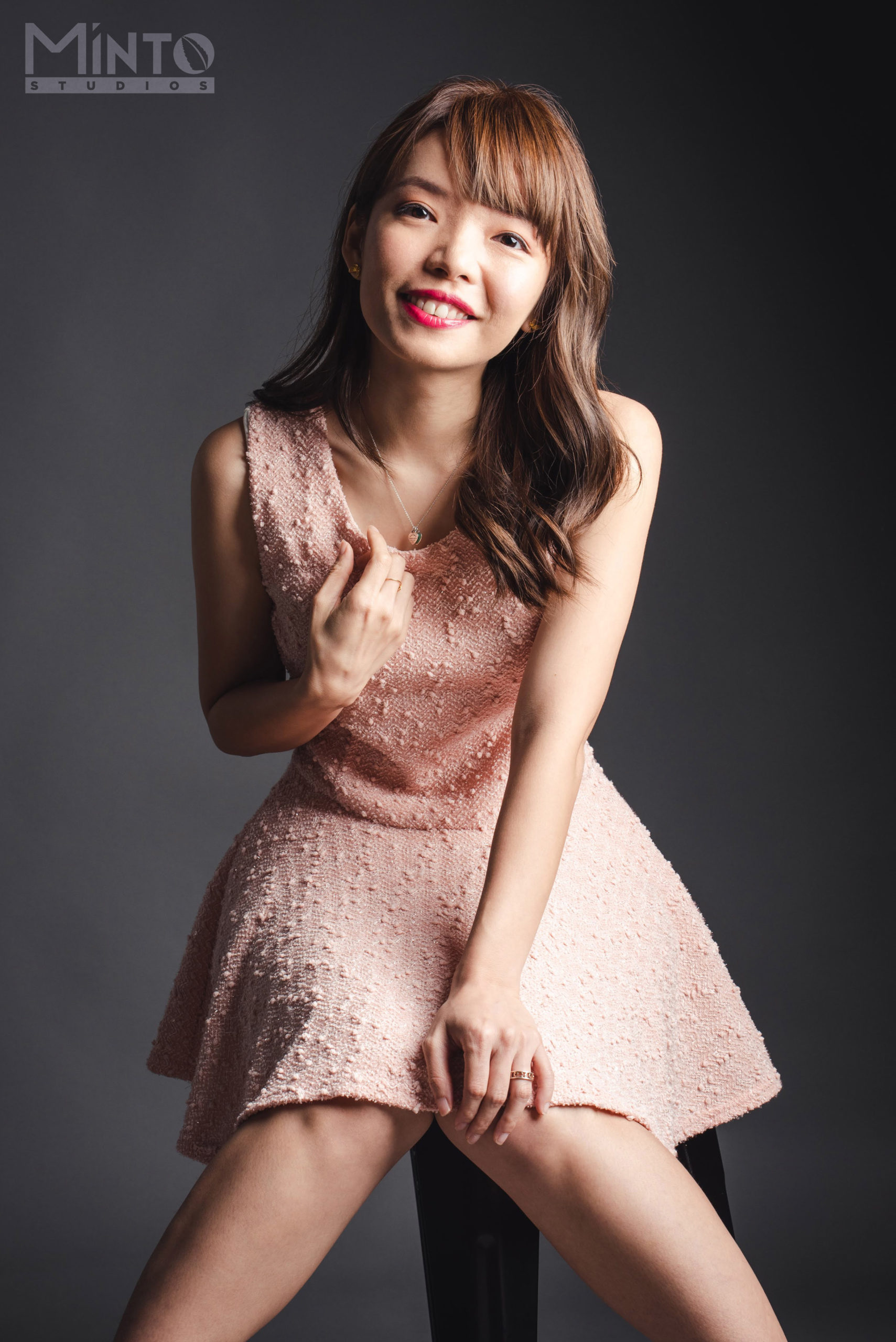 1/2 of #TheEpiphanyDuplet, Tiffany Yong juggles her ABCs – Acting, Blogging and Coaching/Consulting as she is fuelled by passion and drive to succeed.
It is not easy to make a living in Singapore just purely based on Acting, so with Blogging to help her with her online presence, and Coaching kids drama, private tutoring and freelance social media consulting to finance her life, she is currently leading the life most people hope to have: Living the Dream!