Love, Simon Movie Review | by tiffanyyong.com
Recommended Audience: Fans of Nick Robinson, Katherine Langford, Alexandra Shipp, Jorge Lendeborg, Miles Heizer, Keiynan Lonsdale, Logan Miller, Jennifer Garner, Josh Duhamel, Tony Hale, Greg Berlanti and romantic comedy movie fans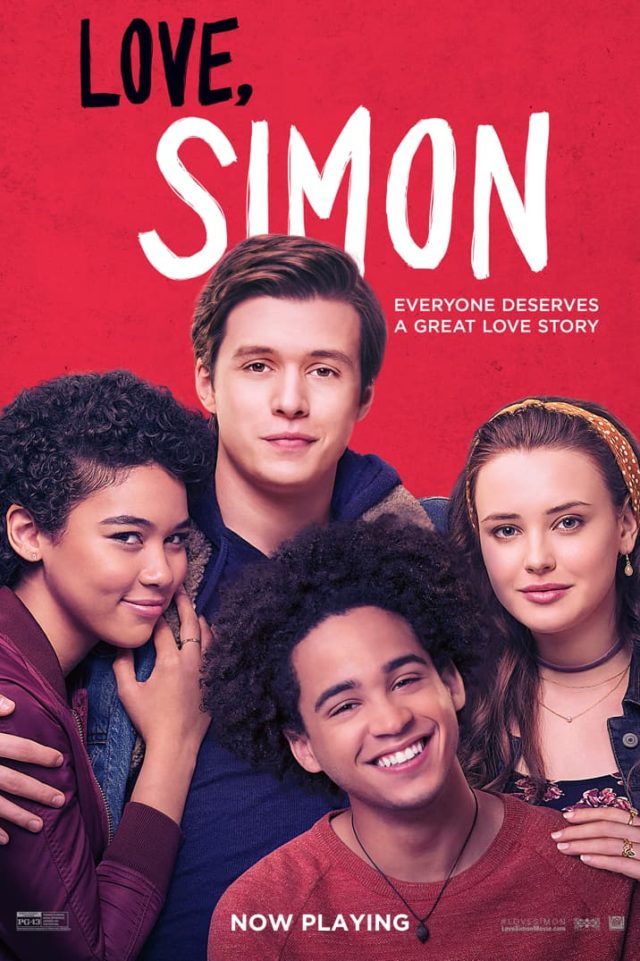 Love, SimonMovie Synopsis
Everyone deserves a great love story. But for seventeen-year old Simon Spier it's a little more complicated: he's yet to tell his family or friends he's gay and he doesn't actually know the identity of the anonymous classmate he's fallen for online. Resolving both issues proves hilarious, terrifying and life-changing.
LOVE, SIMON is a funny and heartfelt coming-of-age story about the thrilling ride of finding yourself and falling in love.
Love, Simon Viewer Rating: 4.75/5 ****
Love, Simon Movie Review:
I was lucky to be able to preview this a month before everyone else, alongside with my gay friend. At first glance, this seems like a casual, lighthearted coming-of-age comedy. But nope, this touches heart like a punch in the stomach – it's heartfelt, impactful and easily relatable. So if you are wondering if this is a film "meant for gays", nope, it's a film meant for everyone.

Nick Robinson might be straight in real life, but I would say he did a darn good job bringing out the dilemma of a closeted gay. He is just like any other normal straight guys, with a normal family and friends. However, while the conflicted emotions are extremely relatable, I thought that this story is very much every closeted gay's dream come true. Simon has a open and supportive family, and his friends were very much okay with his inclination. But how true is this in the current society? Well, I'm afraid it's not so,(sad to say) especially in our traditional Asian society.
I also loved the choice of cast. No typical blondes as the belle of the school, no skinny models as the in-crowd and the characters are so real that they have pimples! The characters are charming because of their personalities, and they look and feel like our every day teenagers instead of gorgeous Mr Perfect (say Zac Efron in 17 Again?) So… that's my two cents' worth, and let's see what do my friend think!

Val: Love, Simon is a movie that hits home. A movie I wished it came out earlier. An authentic story, about a high school kid who was in the closet. His difficult journey of being found out. Very relatable in today's modern context. 
What I likes most about the movie was how real the characters were and throughout the movie, they were easy to relate to. It's a huge step forward, being able to air this movie in Singapore (where homosexuality is still not widely accepted in a conservative country) is a big win in its own right.
Throughout the movie I saw a lot of myself in him. The fear of rejection. The what worst case scenario of having the world turned against me. The constant search for someone in the same boat. All those memories compressed into one wholesome movie.
I think this is a important movie for those in the closet. Almost reaching out and saying "Hey, you got this too. You're not alone." And the end of it all, it sends out a message to everyone about what it means to be a huge support. Be it from a sibling, teacher, parents, friends as well as an asshole.
Do You Know?
Director Greg Berlanti revealed that there were clips of the Simon, Leah, Abby and Nick that were filmed without the actors' knowledge. In order to capture the authenticity of a group of friends beyond the confines of acting, the director would sometimes tell the actors to "cut" but have the cameras keep rolling. Many of these unscripted interactions of friends just being friends (including the dancing in the car scene) made the final cut.
This was the first film produced by a major Hollywood studio to feature a gay teenage protagonist. Although the movie is titled "Love, Simon," it was actually an adaptation of the book "Simon vs. The Homosapiens Agenda." The movie originally had the same name as the book, but it was too long to say, hence the name change. In Simon's bedroom, there is a copy of Becky Albertalli's (the author of "Simon vs. the Homo Sapiens Agenda") other book, "The Upside of Unrequited."
Kristen Bell, Neil Patrick Harris, Matt Bomer, Tyler Oakley, Jesse Tyler Ferguson, screenwriter Martin Gero, Benj Pasek, Andrew Rannells, Joey Graceffa, Scott Hoying and Superfruit's Mitch Grassi were so moved by the film, they bought out theaters in their hometowns so the film would reach as many people as possible. Jennifer Garner and Greg Berlanti were so proud of being a part of it they also did the same thing.
Behind The Scenes and Interviews
Check out Love, Simon Official Website and Facebook Page!
Love, Simon is out in cinemas on 3 May 2018.
xoxo



Facebook | Instagram | Twitter | YouTube
*Disclosure: Invitation from 20th Century Fox Singapore. No monetary compensation was received for the movie review.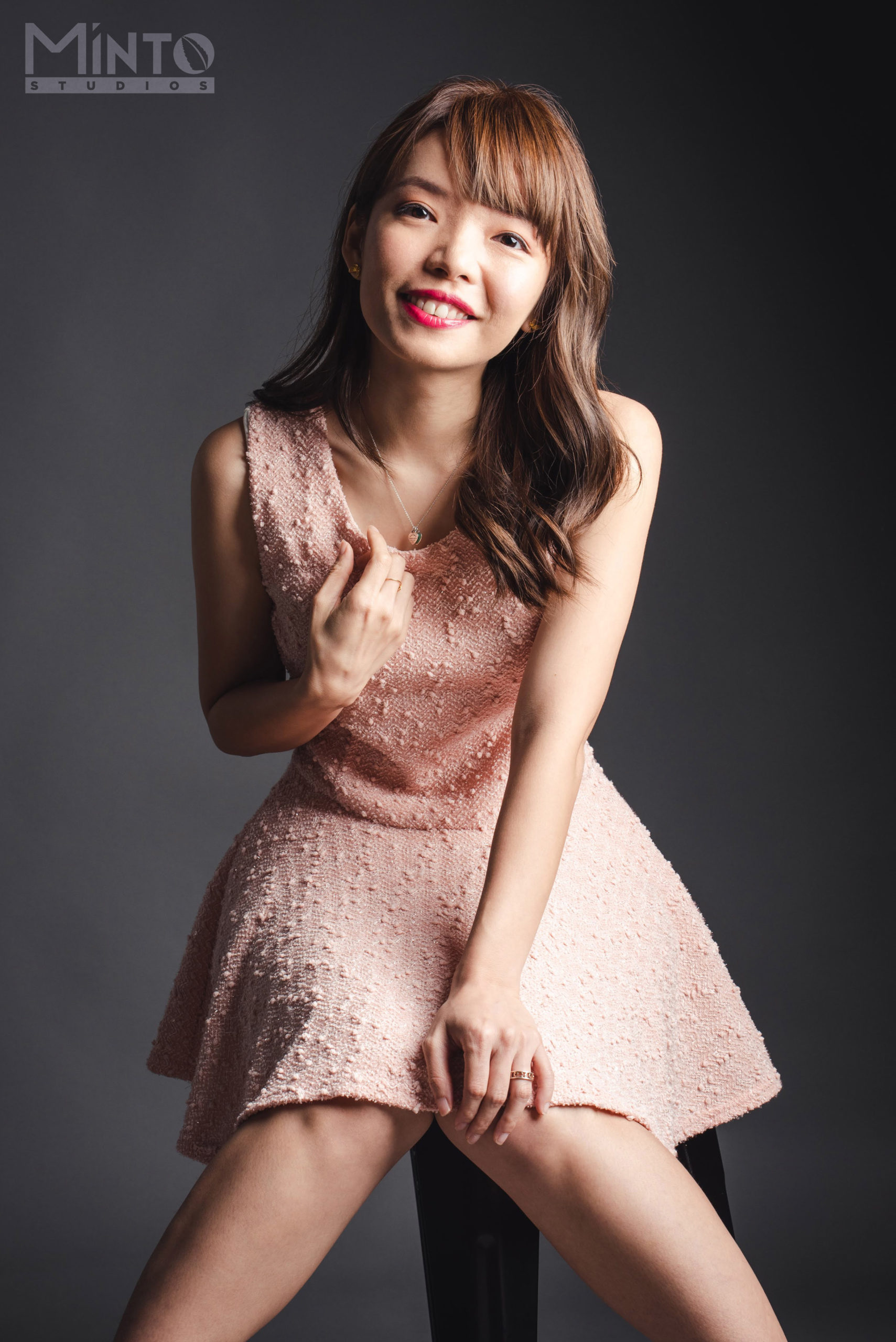 1/2 of #TheEpiphanyDuplet, Tiffany Yong juggles her ABCs – Acting, Blogging and Coaching/Consulting as she is fuelled by passion and drive to succeed.
It is not easy to make a living in Singapore just purely based on Acting, so with Blogging to help her with her online presence, and Coaching kids drama, private tutoring and freelance social media consulting to finance her life, she is currently leading the life most people hope to have: Living the Dream!