Hennsley Singapore Bed Review: Selecting Your Sleeping Partner
Ever wondered why Singaporeans like to have 'staycations' so much? I didn't understand until I started having staycations with le boyfriend and started noticing a trend – we over-sleep every single time, simply because the beds, pillows and blankets in hotels are way more comfortable than the ones we have at home! So no, I'm not referring to your boyfriend or hubby when I mentioned "Sleeping Partner" (it's still quite relevant though), but directing to BEDS.

Human spend ⅓ of our entire life sleeping, and it's also the time when our body gets to repair and heal itself. Having a good and suitable mattress is essential for us to achieve a good night's sleep. Just like how we should not try to get our legs accustomed to a pair of shoes just because they are expensive (yet not comfortable), we shouldn't be trying to get used to a mattress that give us back pains or sleepless nights!
When I was first introduced Hennsley Singapore, the brand was like a familiar stranger. I have seen it somewhere, not sure where, but probably one of those brands you see in furniture retail outlets and skipped it for one reason or another. Also, I never had to 'buy my own bed', hence this was never something I have to pay attention to. But if you are getting your new flat or planning to get a new bed, you should probably read about how my newlywed sibling's "virgin" experience selecting her "sleeping partner", I mean bed.

As I am still sharing room with my youngest sister, I decided to introduce the brand to my second sister and brother-in-law who had recently just received her keys to their new HDB flat in Punggol! As they are not bloggers, they were not used to trying out new brands and were quite skeptical and hesitant initially to receive this brand. I decided to go to the Hennsley Singapore Showroom at Link@AMK with them. As I know that my sister is a decidophobia like me, I told them to visit the Showroom earlier so that they have more time to decide.
Lo and behold, when I reached the showroom, my sister quickly shared the new information she had learnt from Marcus, the founder of the company. Both of them were impressed, and below was what they wrote, personally, sharing their experience choosing their Hennsley bed.
Hennsley Bed Selection Experiential Review from Hua Han and Shirleyn:
Hua Han: As our BTO's renovation is halfway due to completion, my wife and I decided that there is a need to decide on the other aspects of the house, in particular, our bed for our new place (wouldn't want to end up with a bed which isn't suitable for us since its gonna be with us for quite some time).
We had been actively looking at beds and mattresses (especially when every time we chance upon see a roadshow or the "sales" sign displayed by the retail boutique within shopping malls, we'll stop to look for at least 30 – 45 mins)

Then, we had the opportunity and got in contact with Hennsley. Initially, we were a bit skeptical because the usual brands household brands which we've heard of are King Koil, Sealy and Seahorse but we decided to take a leap of faith to try out something new and different. Marcus was kind enough to understand that we are usually working on weekdays, 9-6pm and was willing accommodate to meet us in the weekend.
On the appointment day, my wife and I made our way down to the showroom. We took a train to Yio Chu Kang MRT station and walked over to Link @ AMK. The place is about a 10 minutes walk from the MRT station and I'll recommend doing some research before heading down to the showroom. Alternatively, you can always use the GPS (since most phones have the map function too).
At the showroom, Marcus introduced himself to us and gave an informative session on how and what to look out for when selecting a bed.
Shirleyn: Honestly, I didn't know that there's so much things to take note when buying a bed. I was brought up in a family where when choosing a bed, always opt for a cheap one and one that can last. The tips and pointers that Marcus had provided are not something that we get from the usual sales persons. Like what Hua Han said, we've went to loads of roadshows and fairs, and most of them would just ask, "What's your price range? This bed ok or not, you see yourself, if ok let me know."
Hua Han: So the first step was to select the mattress (Prior to the appointment, I had always thought that the bed frame is more important since it'll affect the renovation plans).

There were a lot of details to take into consideration such as the preference of a hard/soft mattress or whether to select a mattress with customized spring elasticity. Hennsley also had a range of mattresses (3-Zone, 5-Zone and 7-Zone) which is a breakdown of the number of sections where the mattress' springs were of different level of "firmness". The head and the feet of the mattress had the "softer" springs whereas the main body area had the "firmer" springs to support the body weight. Never knew that there was so much science within a mattress, even though I've been sleeping on mattresses for years.
After being introduced to the types of mattresses, we had to select the mattress that we prefer. This is something very subjective and given that my wife and I were purchasing a mattress for a first time, we even had difficulty to select the first mattress to try on.

Marcus was very patient and taught us on a few points which we should look out for when selecting a "suitable" mattress. We were told that we should close our eyes, focus the support and feeling we have between the mattress and our lower back/waist area.
Shirleyn: When choosing the softness of the bed, Marcus also taught us how the female who is usually lighter should accommodate more to the heavier male. If not, the guy will have backache or neck ache when sleeping on a bed that is too soft for them. You also have to try to sleep on both the side and the front, as usually most of us are side sleepers.
These tips kind of gave us some revelation and we eventually managed to pick a suitable mattress. In addition, the showroom was deliberately set up in a way that the bed areas were dimly lighted thus we were able to 'simulate' a normal sleeping environment.
Personally, I'd also preferred this kind of set up as it was very difficult to test on the mattresses previously when my wife and I passed by boutique outlets as it will always be packed with bright lights and watching people. (I don't really enjoy being watched as I'm testing on the beds).

After that, Marcus shared the various bedframe and bedframe leg options (2 inch, 4 inch and 6 inch). We were very happy as we had quite a big range of variety to select our preferred design from. We also picked our respective pillows (Memory Foam Contour Pillow for my wife and Latex Convoluted Contour Pillow for me).
Shirleyn: Choosing a suitable pillow is as important. At first, Hua Han laid on a softer and less thick pillow, he felt uncomfortable and blamed it on the bed. Marcus changed the pillow he was laying on and it made a huge difference to his opinion on the bed.
Hua Han: Overall, I think we'd gained a lot of insights and the session was much better than expected, also given that my wife and I are the type of consumer who is difficult to buy an idea during the first appointment.
Shirleyn: Also, Marcus was attending to several customers alone when we arrived. Given that he was juggling everyone, the attention and advice he gave us was really detailed.
From their account, I realised that unless you know exactly what brand and what type of bed you want, most people ended up making their choices based on what the sales associate tries to sell. This means, getting a bad sales associate = higher chance of getting a incompatible bed. No wonder there are people out there trying to buy beds and pillows from hotels!
Hennsley Bed Review: How Does It Feel Sleeping On The Bed?
Well, great service will be pretty redundant if the beds aren't good. So here's what Hua Han and Shirleyn felt after sleeping on their new Hennsley Bed!

Hua Han: Finally, the day of the delivery of the bed! Initially, I was still skeptical on the delivery timing as my wife and I have had experienced numerous occasions where we had to wait for an hour or two after the promised delivery timing (such as our fridge delivery).
Thankfully, we did not had to go through the same experience as Marcus had ensured that all logistics arrangements were ironed out so that the delivery could be carried out smoothly without delays. The delivery men were also proficient with the installation of the bedframe and managed to set up everything within five to ten minutes.
As I lay down and rest on my bed, the feeling was the same as when I have had back in Link @ AMK a few months back. This also affirmed me on the decision to get our bed from Hennsley Singapore. This is definitely something which I'll look back whenever I think back about my "BTO phase of life".

Shirleyn: When our bed arrives, we were so happy. Both of us can't wait to try on our new bed. For a new house, the bed is like the limelight within all the furnitures. Marcus warned us previously that we might not sleep well and have aches for a couple of weeks as both of us are more accustomed to bed that are harder. I was rather wary about it. BUT surprisingly, neither of us feel any aches or "落枕" (aka stiff neck) after the first night. My husband said "I literally get knock out, and slept like a pig!"
Previously, Marcus also forewarn us that due to the fact that we have been sleeping on a firmer mattresses all these while, sleeping on a new softer bed may need some period of adaptation. He mentioned that some people may feel warmer sleeping on a softer bed at the very beginning after switching it from a firmer bed.
Both of us took an afternoon nap, it was cool and comfortable enough given that we did not switch on the aircon. All we had was a small fan blowing at us! This is surprising for us as Hua Han perspires easily. Nothing makes you happier than having a good sleep 🙂
So here's something more technical, for those who are looking at the specifications of the choices made by my sister and brother-in-law!
Hennsley Product Details:
Mattress Model: Reliance (Queen Size) at $4,099.00
Customised Bedframe Model: HM-220 Queen with Ebony PVC and 4" Wooden Bedframe Legs (PWP price at $600.00)
Pillow Models: Memory Foam Contour Pillow for Wifey (worth $199.00)
Latex Convoluted Contour Pillow for Hubby (worth $269.00)

'Reliance' is a Euro Top, Memory Foam Model under Hennsley's Premium Series. It comes with 7-Zone Individual Pocketed Innerspring System and has an extra padding to provide comfort and ideal for side sleepers. With a mattress thickness of 16", it is a one of the top of the range models. The mattress is made of anti dust mite, anti-bacteria and fungus-treated high quality knitted fabric. It also has high density foam encasement which ensure mattress stability and providing an extra sleeping space at the edge of the mattress
Hennsley Singapore has attained "Quality Product" status from an independent 3rd party German Testing Laboratory under testing standard – German version DIN EN 1957:2012. That is why, it does not surprise us that it comes with a 10 Year FULL Warranty. If there is any problem with the innersprings within this period, they will do a 1-to-1 exchange. That differs greatly with most of the other brands in the market which only offer limited warranty*.
Limited warranty means that there will be an amount to be paid for the exchange to take place. That amount will depend on the years of usage and the prevailing rate of the replacement mattress.
Memory Foam Contour Pillow (58cm x 35cm x 10.5cm)
Hennsley™ Memory Foam Contour Pillow provides support for your head, neck and shoulders, thus reduces pain and discomfort. Specially treated to be anti-dust mite, anti-fungus and anti-odour, it comes with 3 year local warranty. Good for back sleepers or side sleepers, the pillow conforms nicely to the size and shape of your head and neck contour, giving you a much desired quality sleep. The Cool Max fabric cover also provides extra coolness to one's sleep experience.
Latex Convoluted Contour Pillow (58cm x 36cm x 10cm)
Made from 100% all natural latex extracted from rubber trees, the pillow is suitable for people who are suffering from allergies. The pillow has a natural springy feel and provide good support for your neck. Thus, giving you a stress-free, pain-free and comfortable sleep every night. It is extremely durable and last longer than any other types of pillows as it is able to hold to its shape unlike other types of pillows. It is extremely easy to maintain – just clean using a damp soap water cloth and air dry! The 5 year warranty to give you a total peace of mind
Hennsley Singapore Main Showroom is now Hennsley Sleep Sanctuary (New Location!)
Address: 3 Ang Mo Kio Street 62, #04-16, Link@AMK, Singapore 569139
New Address: 66, East Coast Road, #01-01, The Flow, Singapore 428778
Tel: 6266 9580 (New Number: 69502860)
Website: www.hennsley.com
Facebook Page: https://www.facebook.com/HennsleySingapore/
Opening Hours:  11am to 9pm Daily
What to Look Out for When Mattress-Shopping?

Here's a "Mattress Shopping" video Peps and I did for Hennsley.
Now that I've shared my sister's great experience with Hennsley Singapore, here's something for you guys. Quote "Tiffany Yong" or flash this article when you make your purchase (at Link@AMK Hennsley Main Showroom Hennsley Sleep Sanctuary) and get additional 10% off your "sleeping partners". This discount is applicable on top of existing promotion!
If you've made your purchases at Hennsley Singapore, share with me your experiences as well as your sleeping partners! wink
xoxo



Facebook | Instagram | Twitter | YouTube
*Disclosure: No monetary compensation was received for the review.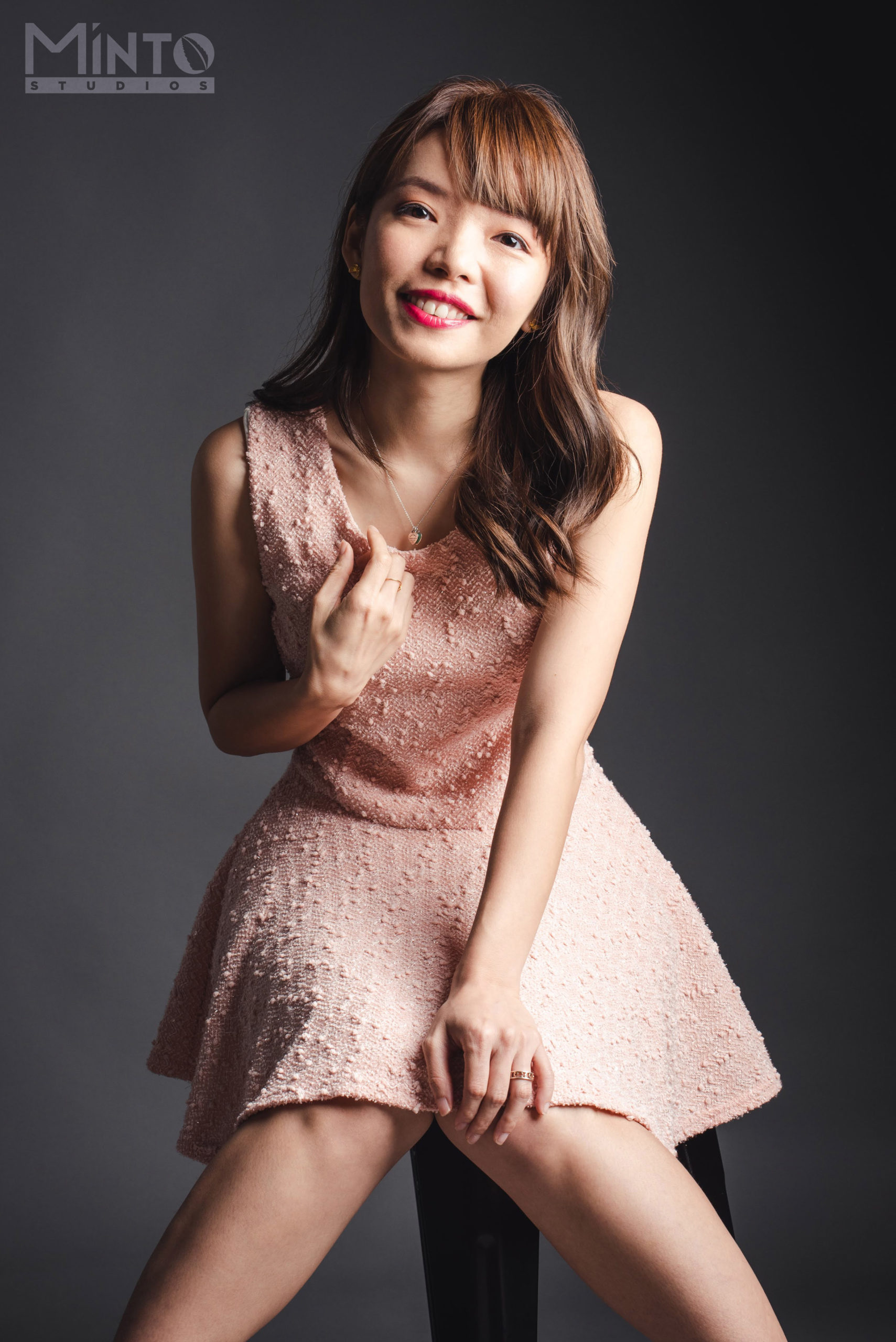 1/2 of #TheEpiphanyDuplet, Tiffany Yong juggles her ABCs – Acting, Blogging and Coaching/Consulting as she is fuelled by passion and drive to succeed.
It is not easy to make a living in Singapore just purely based on Acting, so with Blogging to help her with her online presence, and Coaching kids drama, private tutoring and freelance social media consulting to finance her life, she is currently leading the life most people hope to have: Living the Dream!