Three Billboards Outside Ebbing, Missouri (意外) Movie Review | by tiffanyyong.com
Recommended Audience: Fans of Frances McDormand, Woody Harrelson, Sam Rockwell, Abbie Cornish, Lucas Hedges, Željko Ivanek, Caleb Landry Jones, Clarke Peters, Samara Weaving, John Hawkes, Peter Dinklage and dark comedy movie fans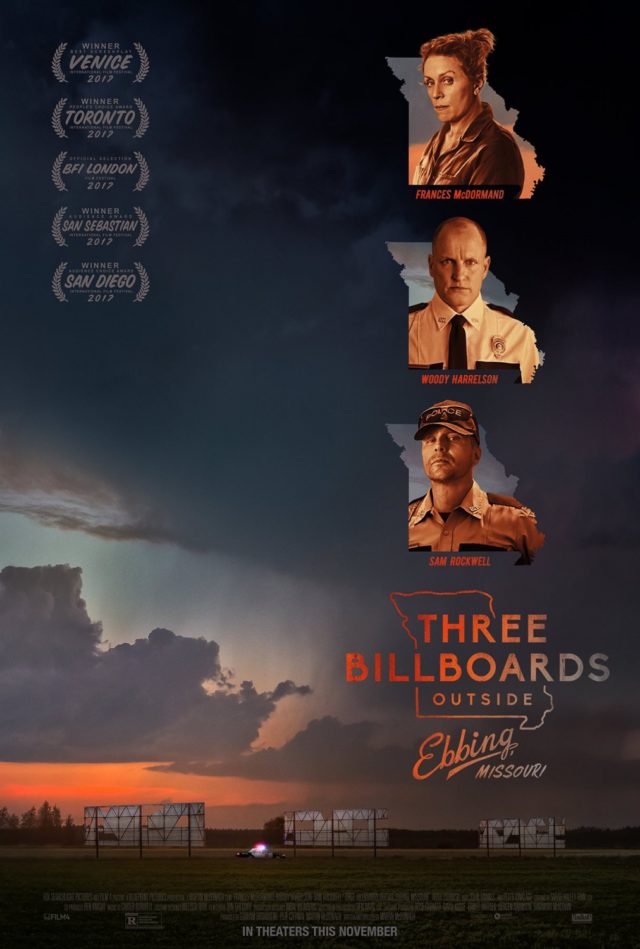 Three Billboards Outside Ebbing, Missouri (意外) Movie Synopsis
THREE BILLBOARDS OUTSIDE EBBING, MISSOURI is a darkly comedic drama from Academy Award® winner Martin McDonagh (IN BRUGES). After months have passed without a culprit in her daughter's murder case, Mildred Hayes (Academy Award® winner Frances McDormand) makes a bold move, commissioning three signs leading into her town with a controversial message directed at William Willoughby (Academy Award® nominee Woody Harrelson), the town's revered chief of police.
When his second-in-command Officer Dixon (Sam Rockwell), an immature mother's boy with a penchant for violence, gets involved, the battle between Mildred and Ebbing's law enforcement is only exacerbated.
Three Billboards Outside Ebbing, Missouri (意外) Viewer Rating: 4/5 ****
Three Billboards Outside Ebbing, Missouri (意外) Movie Review:
The film is not a blockbuster that one would look at the poster or trailer and say, "Oh, let's watch this now!". I wasn't sure how much I would like this film, but after a few pieces of tissues later, I was impressed by the raw yet beautiful performances of both Frances McDormand and Woody Harrelson (whom I'm not exactly a fan of, not sure why, but I always thought he looks the same in every film).
However, the film is not a crowd-pleaser. That was precisely why I thought the film was great. It did not try to please, the script was realistic and controversial, but thankfully not based on true events. The characters were flawed and selfish, and that's what made all of us human. There's no real hero or heroine, and everyone is a protagonist and antagonist in some ways. Frances McDormand's Mildred, the main lead of the story took matters into her own hands when her teenaged daughter's murder was left unsolved for over a year. By intelligently following the laws and rules of advertising, Mildred caught the attention of the media, the citizens in the town and most importantly, the police.
What's more impressive was how the director presents the story with only one flashback, the last moments of Mildred and her children before her daughter left her forever. Yet, the actresses brought out the pain, sorrow and regrets of a mother who lost her daughter to a uncaught rapist without having to re-enact any crime scene.Three Billboards Outside Ebbing, Missouri is a story not just about Mildred's journey to getting the police's attention on her daughter's case, it touches topics such as domestic abuse, bullying in school, religion and racism without trying to do what most films do – preach and make it right. It is so wrong, yes, by not trying to take a point of view about those issues, but yet it's so real.

There were a lot of great moments, one of which was the priest visit to Mildred's house to dissuade her and wanting her to take the billboards down simply because Chief Willoughby (Woody Harrelson) is a good man and doesn't deserve the media pressure and attention. Her monologue towards to local priest was so honest and 'bloody good' that it made me speechless.
Woody Harrelson surprised me with his tender performance as the local police chef. One would have thought the man who was blamed for the incompetency would be a useless dick like Dixon (Sam Rockwell). There were a few surprises and plot twists when it comes to the dear chief. I'm trying not to spoil the film too much, but if you know the quote, "Real friends don't get offended when you insult them. They smile and call you something even more offensive." This is the revelation I got after watching the conversation between Chief Willoughby and Mildred in the police station after he coughed blood into her face.
However, this film isn't perfect. There were great supporting characters who were left 'in the cold' when they could have potentially pushed the plot even further. One of which is Peter Dinklage's character as Mildred's admirer as well as Mildred's grumpy son. Dixon, the character played by Sam Rockwell was so bad that it was good. As a racist cop who abuses his power, it was disappointing to see how the new black chief officer who witnessed the unprovoked attack where Dixon threw another guy out of a two storey shophouse did not do anything to punish his actions. Luckily, Sam Rockwell did a remarkable job portraying the personality change and redemption arc, and the final convergence of the two most unlikely characters coming together was indeed a stunning end.
Do You Know?
Martin McDonagh was inspired to write the movie after seeing billboards about an unsolved crime while traveling "somewhere down in the Georgia, Florida, Alabama corner". wrote the screenplay with Frances McDormand as the lead role in mind. However, she was hesitant to take the role when it was offered (due to her age), and even wanted the character to be a grandmother. The screenwriter disagreed, feeling that it would change the story too much. She was eventually convinced by her husband, Joel Coen: "Because at the time he gave it to me I was 58… I was concerned that women from this socioeconomic strata did not wait until 38 to have their first child. So we went back and forth and we debated that quite for a while, and then finally my husband said, 'Just shut up and do it.'"
Woody Harrelson would often use his breaks from shooting to sign autographs and take pictures with locals who had come to watch the filming. During an extended break one day, he played an impromptu guitar performance at the music store next to the police station set.
The town where the movie is filmed is actually a small mountain town in western North Carolina called Sylva.
Several locations used for shooting were businesses that were repurposed or given facades for use during shooting. Most notably, the Police Department building was a consignment furniture store; the building was rented, crews redressed the interior and exterior, even special effects scenes involving pyrotechnics were filmed, then the building was remodelled to its previous state and returned to the business owners.
Sam Rockwell wore padding to make his character appear chubbier.
Behind The Scenes and Interviews
Check out Three Billboards Outside Ebbing, Missouri (意外) Official Website and Facebook Page!
Three Billboards Outside Ebbing, Missouri (意外) is out in cinemas on 18 January 2018.
xoxo



Facebook | Instagram | Twitter | YouTube
*Disclosure: Invitation by Fox Searchlight Pictures. No monetary compensation was received for the movie review.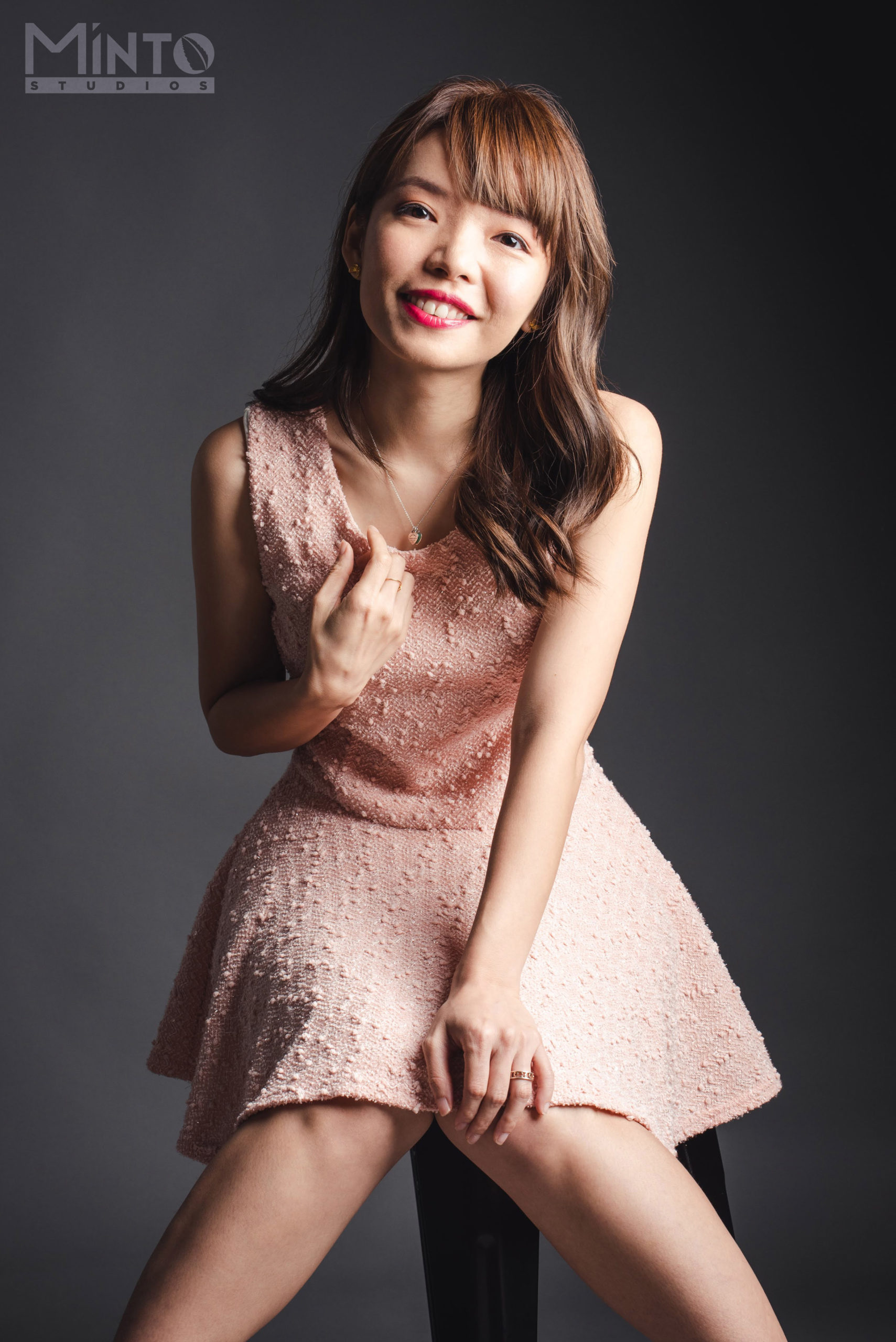 1/2 of #TheEpiphanyDuplet, Tiffany Yong juggles her ABCs – Acting, Blogging and Coaching/Consulting as she is fuelled by passion and drive to succeed.
It is not easy to make a living in Singapore just purely based on Acting, so with Blogging to help her with her online presence, and Coaching kids drama, private tutoring and freelance social media consulting to finance her life, she is currently leading the life most people hope to have: Living the Dream!