Estheclinic IPL Review: Full Bikini and Underarm
Ladies, whenever you are going to the pool or beach, do you often have to worry if there's hair sticking out of your swim suit or bikini? Or worry about the unsightly black stubs that cannot be shaved off? For me, it's all of the above when I am doing photo shoots!

I've received several requests to do bikini or lingerie photoshoots, but have been pushing them off when I realised I have the awkward situation when there's hard-to-reach-and-shave pubic hair peeking from the lingerie. So when Estheclinic approached me last year to experience their new Smooth & Glow IPL Body Perfection Treatment, it was natural for me to jump on the opportunity to go hairless!
Fuss-Free IPL Treatment at Estheclinic
In my article with Honeyzcube, I covered the result claims that Estheclinic provided, and now, after going through 6 sessions, I can finally let you know if those claims are true!

Quick Recap: EstheClinic uses the breakthrough MacPeel No Pain System IPL machine – a machine developed for and used exclusively at EstheClinic Singapore. The machine combines high average power, low fluency, and a high repetition rate for a pain-free yet highly effective treatment.
Moreover, MacPeel's No Pain System IPL doesn't cause trauma, even for skin with high melanin count, making it the safest IPL hair removal option even for dark or tanned skins. It can also be performed any time throughout the year.
The procedure is like most traditional IPL treatment. The cooling gel is applied followed by the use of IPL machine. However, instead of a sudden heat sensation that shocks the skin like most IPL treatment, at Estheclinic, the applicator moves up and down the targetted area, gradually raising the heat of the dermis to the temperature needed to effectively damage the hair follicle, preventing re-growth without injuring surrounding tissue.
Estheclinic Underarm IPL Results:
Gentle Reminder: After the third treatment, the hair regrowth had slowed down and there were times I almost couldn't feel any hair growth. However, it is still necessary to shave at least 1-2 days before the appointment, so that the laser can effectively target the PIGMENT of our hair follicle and not the hair shaft. Also, don't epilate or wax your hair as the follicle actually has to be there in order for IPL to work.

As mentioned previously, this is not my first time doing an underarm IPL. So, my armpit hair naturally has lesser hair growth. The sessions were carried out every 6 weeks, and there will be occasions when I postpone my appointment due to my menstrual cycle. Here's the results after 6 treatments:

Depending on individual situation, our hair follicle will remain dormant for 1-4 months during the telogen phase and our hair will still grow out, just that it's finer and not as coarse. For my armpits, I'm now shaving every 6 weeks, just for the sake of doing the IPL treatment.
Full Bikini IPL Results:
This is considered my first time doing a full Bikini session, hence the results will be pretty accurate! Estheclinic Claims: The treatment is twice as fast as traditional IPL systems (remove 80 to 90 per cent of hair in 6 to 10 sessions).

The treatment might be a little uncomfortable (Spreading your legs for 5 minutes is no joke, babe) initially, but my therapist is very professional and she helps me to alleviate any body discomfort by putting towels to support the thighs.
I know this sound silly, but I did not actually notice that our pubic hair grows all the way from pelvic to the butt crack. And at Estheclinic, "Full Bikini" includes the whole stretch of pubic hair from the front to the butt! P.S. It's pretty difficult to shave your own butt before the appointment, so the therapist do assist to shave with a small razer upon your request.

For most of the parts, the hair regrowth has become really fine and it doesn't have itchy prickly stubbles. However, during the IPL, there will be certain areas such as the clitoral hood which will be more sensitive to heat and the results won't be as fast as the rest of the area.
Worth The Money?
IPL treatment is a long process as 8-12 sessions is required to remove 100% of your hair permanently (together with maintenance sessions afterwards), but the convenience of not having to check your pits for unsightly stubbles and peeking bush when wearing something skimpy is definitely a plus for me.

Special thanks to Yvonne, my therapist who had been so professional, gentle and (most importantly) thorough with the treatment!
Silky Smooth IPL Permanent Hair Removal Treatment Details
Duration of treatment: Underarms take about 5 to 10 minutes; the bikini area from 10 to 20 minutes.
Pricing details: From $90 per session for underarms and bikini line respectively. A series of 6 to 10 sessions, 6 weeks apart, is recommended for optimum results depending on the targeted areas.
Quote "Tiffany Yong" and get an exclusive 10% off package price!
EstheClinic @ Tanjong Pagar
Address: 72 Tras Street, Singapore 079011 (Tanjong Pagar MRT Exit A)
Website: www.estheclinic.com.sg
Contact: +65 6221 4797
Email: enquiry@estheclinic.com.sg
Opening Hours: 10am to 8pm (Monday – Friday) | 10am to 5pm (Saturday) | Closed on Sunday and Public Holidays
xoxo



Facebook | Instagram | Twitter | YouTube
Disclaimer: Please be rest assured that even though the services were sponsored, it does not have any bearing on the content of this post. Opinions stated are genuine and honest. Also note that all sources, information, content, links are valid to change at any time.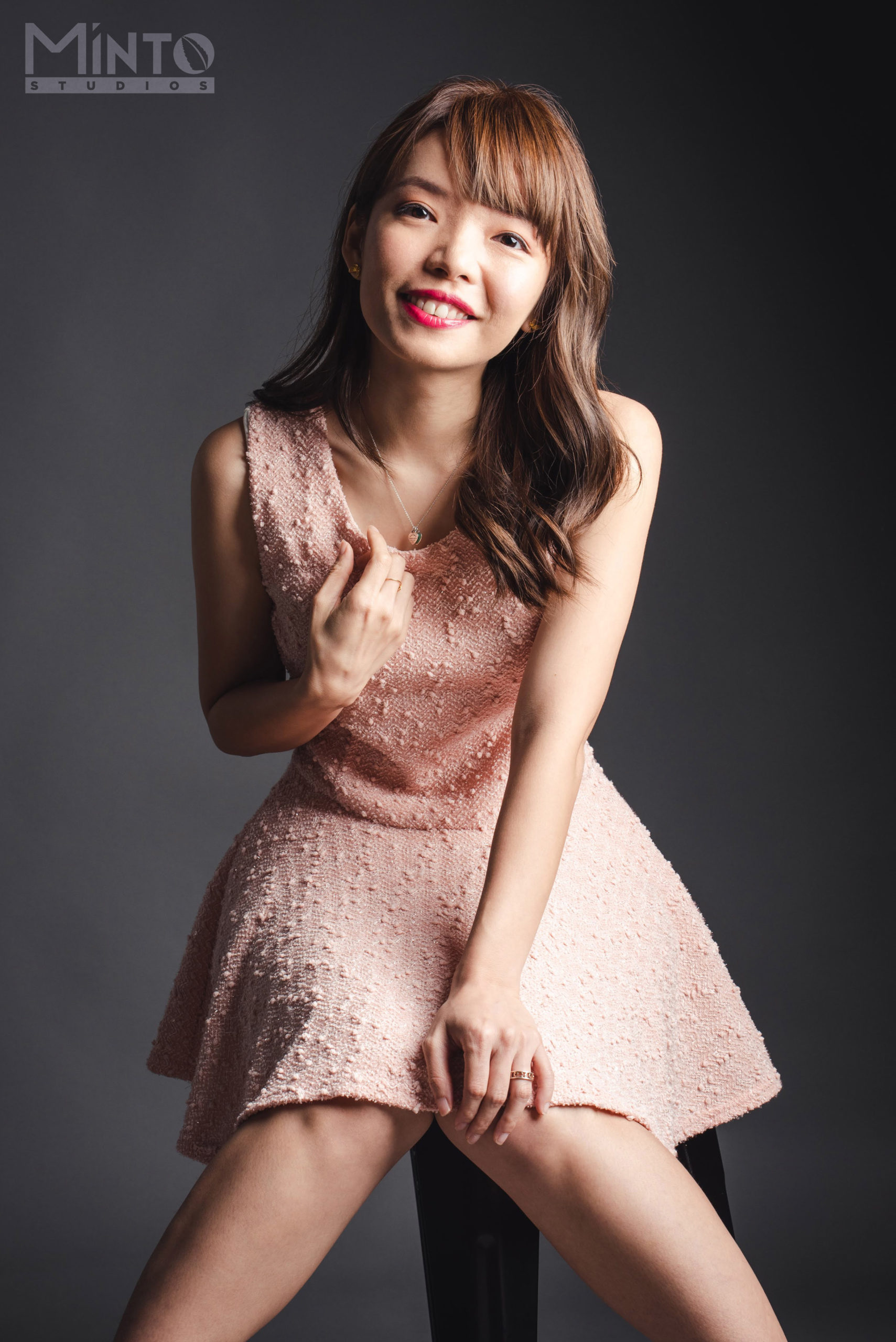 1/2 of #TheEpiphanyDuplet, Tiffany Yong juggles her ABCs – Acting, Blogging and Coaching/Consulting as she is fuelled by passion and drive to succeed.
It is not easy to make a living in Singapore just purely based on Acting, so with Blogging to help her with her online presence, and Coaching kids drama, private tutoring and freelance social media consulting to finance her life, she is currently leading the life most people hope to have: Living the Dream!