The Mysterious Family (神秘家族) Movie Review | by tiffanyyong.com
Recommended Audience: Fans of Ariel Lin 林依晨, Kara Hui, Jiang Wu 姜武, Chen Xiao 陈晓, Kara Hui 惠英红, Lan Ching-Lung 蓝正龙, Park Yu-hwan 朴裕焕 and Taiwan thriller/horror movie fans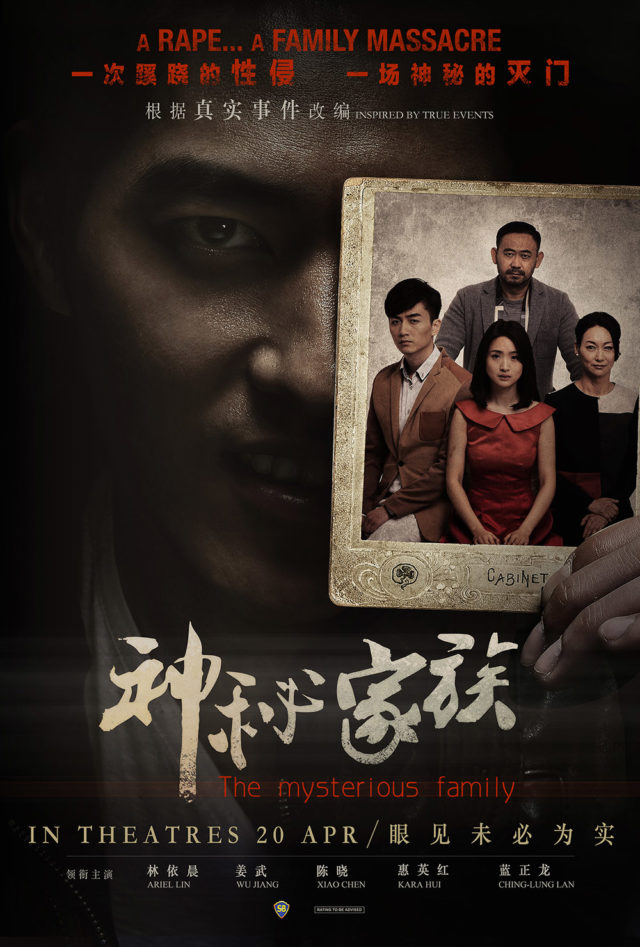 The Mysterious Family (神秘家族) Movie Synopsis
Miaomiao was soaked in pain after suffering grave physical and mental hurt. Her life became a lifeless backwater. All she wanted was to live in peace and quiet, yet the murderer did not let her go, and even laid his evil hands over the whole family. Seeing her desperate mother, helpless brother and the cruel killing of her father right before her eyes, this weak girl wiped her tears and decided to fight back. But why did her efforts to save the family end in vain? She racked her brains, but could never change the results. As destiny played tricks upon her repeatedly, she was in profound agony.
The Mysterious Family (神秘家族) Viewer Rating: 3/5 ***
The Mysterious Family (神秘家族) Movie Review:
"Based on true events." This publicity statement caught my attention even before I watched the trailer. I was intrigued to know what real-life event it was based on and how would the director reinterpret this horrifying case of Fujian province mass murder case. The film had a relatively strong cast, and the trailer was done captivatingly well.

To be honest, the plot was confusing and the family wasn't mysterious at all. With little resemblance to the real case – a family of 4 was brutally murdered by a rapist who was previously jailed for raping the wife, I felt conned for anticipating the movie as it had little to do with the crime. I realised what the Korean writer-director was trying to do only after retelling the whole movie plot to my boyfriend, who did not have time to watch the movie. I believe Director Park Yu Hwan hopes to narrate and bring out the symptoms of a victim with mental disorder by showing how incidents were repeated and how they had to relive the horrors once inflicted on them. However, this attempted thriller did not manage to deliver this message clearly.

Creepy sound effects were over-used in an attempt to get the audience jittery. But the repeated (and failed) attempts ended up boring me. I stopped trying to root for the protagonist in her attempt to save her family members when history repeated itself. When named "The Mysterious Family", I thought each family member had a dark secret hidden, but when the "secret" was revealed, I was a tad disappointed by how insignificant the secret was.
The movie has got a team of great veteran actors. Ariel Lin was astounding with her portrayal as a victim who tried to shield herself from pain and everyone. Kara as the heartbroken mum and Jiang Wu as the loving dad was a huge contrast to his terrorist role in Shock Wave. Chen Xiao was sadly a vase in the family and Lan Ching Lung, an underused antagonist. I felt that the film failed to bring out the characters as well as the actors' ability.
There are plenty of room for improvement. The storyline would have made a great, if not meaningful movie if filmed with a clearer narrative. I would probably be more impressed if I hadn't had high hopes for this based-on-true-events film prior to watching the movie.
Do You Know?
As Director Park Yu-hwan is Korean (left), Ariel Lin doubled up as his translator during filming.
Ariel Lin did the wireworks scene herself and filmed for several days in the cold waters. Both Chen Xiao and Ariel Lin had to be in the dirty smelly waters for 3 consecutive days.
This is the first time Chen Xiao and Ariel Lin worked together, as well as his first big screen filmography project. This is also Ariel Lin's first work after marriage.
Behind The Scenes and Interviews
Check out The Mysterious Family (神秘家族) Weibo!
The Mysterious Family (神秘家族) is out in cinemas on 20 April 2017.
xoxo



Facebook | Instagram | Twitter | YouTube
*Disclosure: Invitation by Shaw Organisation. No monetary compensation was received for the movie review.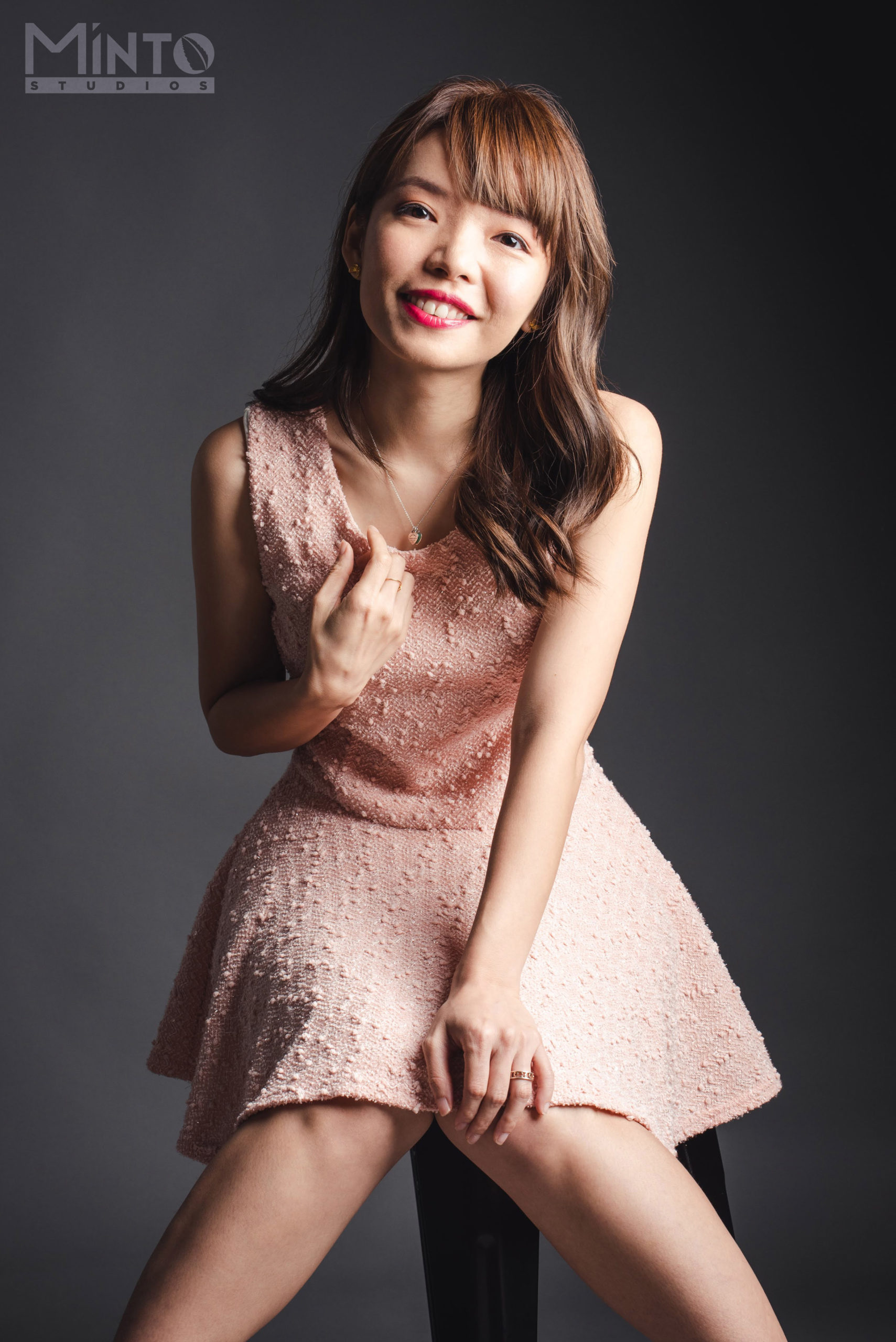 1/2 of #TheEpiphanyDuplet, Tiffany Yong juggles her ABCs – Acting, Blogging and Coaching/Consulting as she is fuelled by passion and drive to succeed.
It is not easy to make a living in Singapore just purely based on Acting, so with Blogging to help her with her online presence, and Coaching kids drama, private tutoring and freelance social media consulting to finance her life, she is currently leading the life most people hope to have: Living the Dream!