See You Tomorrow (摆渡人) Movie Review | by tiffanyyong.com
Recommended Audience: Fans of Tony Leung 梁朝伟, Takeshi Kaneshiro 金城武, Angelababy, Eason Chan 陈奕迅, Sandrine Pinna 张榕容, Lu Han 鹿晗, Lynn Dai-Lin Hung 熊黛林, Zhang Jiajia 张嘉佳, Wong Kar-wai 王家卫, Passing From Your World 从你的全世界路过 novel and romantic comedy movie fans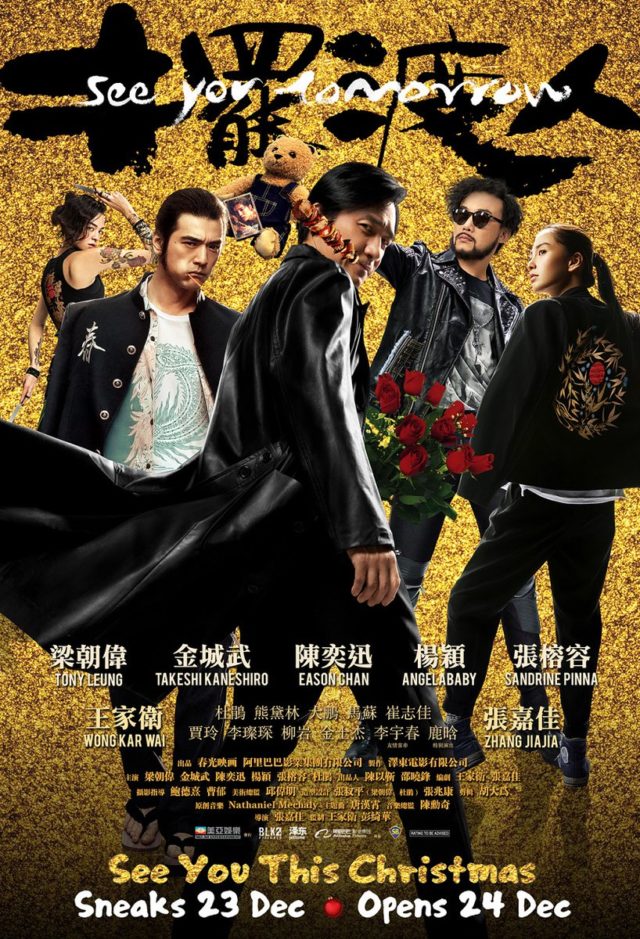 See You Tomorrow (摆渡人) Movie Synopsis
In this topsy turvey world, every city needs to have its "navigators"; especially skilled guides able to cure the world of a wide range of relationship troubles.
Bar owner Chen Mo (Tony Leung) and his associate Guan Chun (Takeshi Kaneshiro) are legendary. Though their ways seem sloppy and uncoordinated, their results are first-rate. Supermen in the art of navigation, if you can book them, there is no river of pain they can't take you across.
Girl-next-door Xiao Yu (Angelababy) hires them to guide her idol, troubled singer Ma Li (Eason Chan), but in the course of helping her find the path forward, Chen Mo and Guan Chun finally face their own problems in an epic act of self discovery that brings their lives from towering highs to withering lows.
See You Tomorrow (摆渡人) Viewer Rating: 4.5/5 ****
See You Tomorrow (摆渡人) Movie Review:
When I first caught the trailer, I was wondering why (on earth) do Tony Leung and Takeshi Kaneshiro want to work on a brainless slapstick comedy? All the drinking, noise and craze from the trailer don't make sense. Should I even be writing a review on this? Even the online reviews doesn't seem too positive either. But after watching it, the movie affected me in a way no other movies managed to in a long while.

It has been a long long time since I've seen Takeshi Kaneshiro in a comedic role. I nearly fell of my chair when I saw him dancing to Taiwanese music. It reminded of the times when he acted in classic comedy films like 1995's China Dragon (中国龙) and 1996's Forever Friends (四个不平凡的少年). He was the one whom made me gave the movie a second chance, and I never regret it.
Made like a novel with many short stories, "See You Tomorrow" might seem like a pretty messy film with one too many characters and plots. While the pacing was generally good, the part where Xiao Yu (Angelababy) and  Jiang Jie (Lynn Hung) challenged each other to a 9-hole golf drinking was a little too draggy. But the story was saved when they came to the final stop for a confession drinking finale. It was impressive how the director managed to address every situation, giving every case a proper closure and not leave them hanging.

On point acting and superb cinematography aside, I was impressed with how the movie managed to wrap a melodrama within a comedy. There were several superb cameos in the film. Lu Han as the young version of Angelababy's idol crush, Ma Li (Eason Chan) sang a soulful rendition of the theme song which touched my heart. Jia Ling, the overweight bride who couldn't get over the fact that she was abandoned on wedding day. Chen Mo (Tony Leung) used different methods to help every individual to "tide" over their crisis.
The movie has the same name as the film I once wrote, and the context was similar, hence the film affected me a lot more than I thought it would. I believe every audience will be able to relate to one or more of the characters in the film. The story was pleasantly perfect in a way where there was plenty of humorous fantasy scene yet realistic ending. The director did not try to perfect any characters, they were all flawed yet incredibly likeable. It is a movie I highly recommend everyone to watch, especially people who are familiar with the Asian cast.
Do You Know?
2016 Chinese-Hong Kong romantic-comedy film written and directed by Chinese writer Zhang Jiajia in his directorial debut and produced by Wong Kar-wai with Alibaba Pictures. It is based loosely on Zhang's own best-selling book Passing From Your World (从你的全世界路过) in the collection I Belonged to You.
Another film "I Belonged To You" (从你的全世界路过) with the same name as Director Zhang Jiajia's novel was released in September 2016, with the same main character Chen Mo starring Deng Chao. Zhang Jiajia was the scriptwriter for this film too.
As this year is Wong Kar Wai's company 25th year anniversary, he wish to return to the genre of the first movie his company did back then. That movie was 1993's The Eagle Shooting Heroes (东成西就). Hence, the decision to make a comedy film.
This film was inspired by a question Wong Kar Wai asked Zhang Jiajia. He asked novelist Zhang which was his favourite movies, and Zhang said Wong's Ashes of Time (东邪西毒) and Stephen Chow's The Chinese Odyssey (大话西游). When asked which one he wished to create, Zhang Jiajia replied that he wish to film a Wong Kar-wai movie using Stephen Chow's style. After hearing that, Wong Kar Wai decided to help him.
Zhang Jiajia mentioned how he prefers to have a story where there's no main leads, and all the characters are equally important. Everyone is a main lead in their story. Not only did he turn the few thousand word novel into a few hundred thousand script, he had written 118 versions of the script for See You Tomorrow, and put all his decade of experiences into the story. There were scenes where he would tear upon hearing the lines spoken out.
There was a break up scene which was based on Zhang Jiajia's personal experience. For that scene, Wong Kar Wai told Zhang not to watch it and that he will film it for him. After that day, Zhang Jiajia was admitted to the hospital. The movie took 10 months to finish filming.
Takeshi Kaneshiro joked about how he felt cheated after taking up the role. He took up the role thinking it was an art house project, but in the end it became a comedy. Not only was it a comedy, there were action and singing scenes, completely out of what he thought it would be.
Behind The Scenes and Interviews
Check out See You Tomorrow (摆渡人) Official Weibo.
See You Tomorrow (摆渡人) is out in cinemas on 24 December 2016.
xoxo



Facebook | Instagram | Twitter | YouTube
*Disclosure: No monetary compensation was received for the movie review. Invitation from Shaw Organisation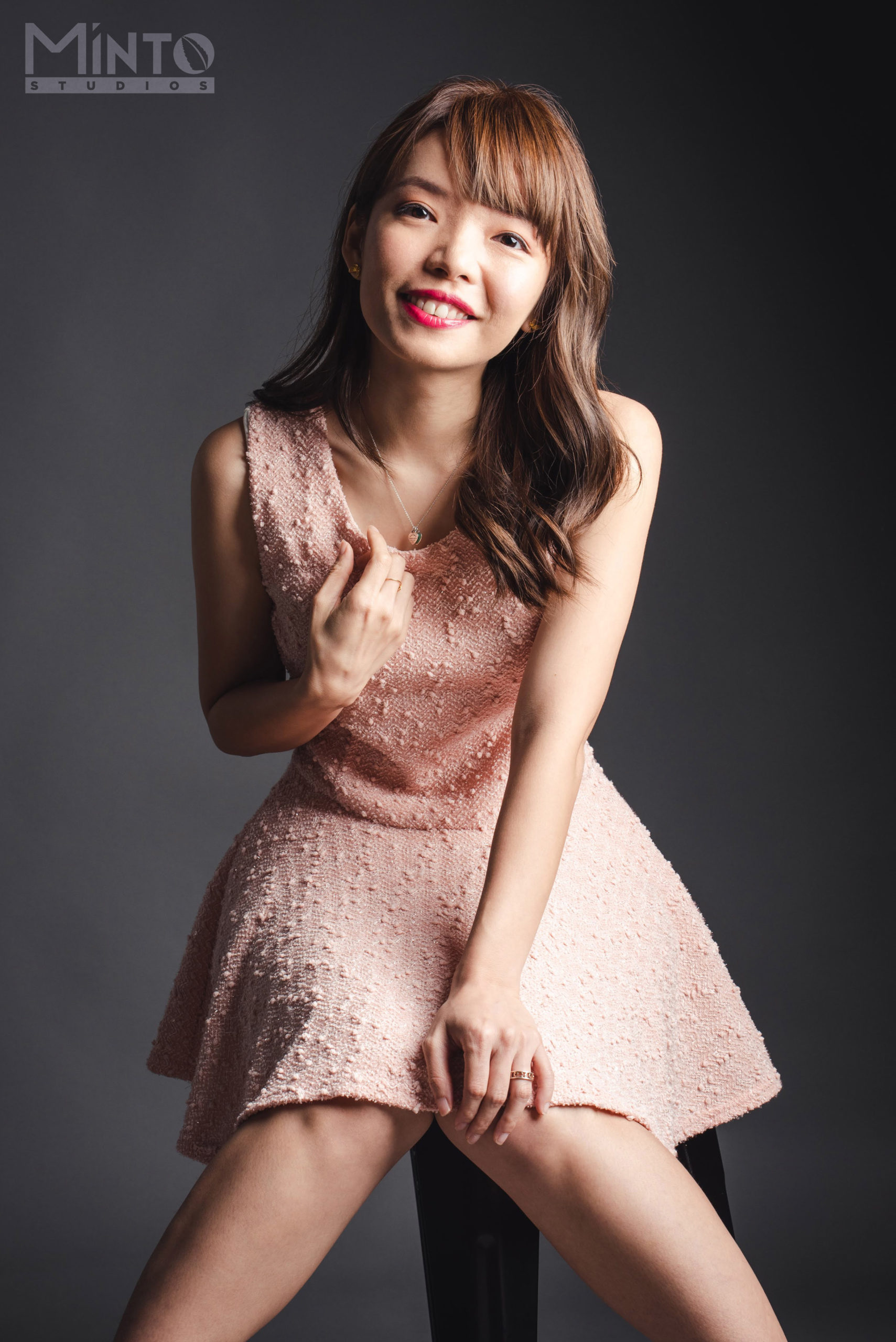 1/2 of #TheEpiphanyDuplet, Tiffany Yong juggles her ABCs – Acting, Blogging and Coaching/Consulting as she is fuelled by passion and drive to succeed.
It is not easy to make a living in Singapore just purely based on Acting, so with Blogging to help her with her online presence, and Coaching kids drama, private tutoring and freelance social media consulting to finance her life, she is currently leading the life most people hope to have: Living the Dream!