Eden Park Paris: Luxury French Clothing Brand in Singapore ft Peps Goh
What's your first thought whenever you see luxury clothing brands from other countries? For me, I usually associate them with tall angmoh (Caucasian) models like the ones in the online catalogues below, and would hardly stop to take another glance.

When Michelle from Brand Inc first invited me to the launch of Eden Park Paris at Takashimaya, I was hesitant to attend as I felt that it's not relevant to me. All these layers and layers of outfit looked really good on pictures and magazines, but who wears that in Singapore! The weather is so humid and warm that most of us just wish to go out in singlets if possible.
Eden Park Paris in Takashimaya
However, Michelle told me how this brand was really created by the man who redefined and reinvented pink on men in the 80s, as well as the trend of wearing pink bow ties. Now, that has gotten me intrigued.

So this man is Franck Mesnel, the rugby legend who created the Eden Park brand concept together with his teammates from a 1987 stunt in the French Championship final. Mesnel and his backline team mates played with a pink bow tie around their necks and that move led the team to appear more than 50 times on prime time television. The team decided to use the publicity boost to develop into something bigger and hence, the birth of Eden Park.
Located on the third level of Takashimaya, just next to Timberland and Lacoste, Eden Park offers a selection of trendy apparel from sporty chic to smart casual. The selection in Singapore is more of sports and a bit of club-related fashion, hoping to target not just the French expats in Singapore, but also the local businessmen.
At first glance, what set the brand apart from its competitors are the iconic "Pink Bow" logo, the bright coloured collections, and the varied range of subtle to bold designs for Singaporeans to try out. Now, there's no more excuse for guys to stick to their 50 shades of dullness wardrobe!
Aside from shirts and pants, Eden Park Paris do offer apparels to complete the look, from caps, ties and bow ties to scarves, belts and socks! While the pink bow tie might remind many people of Hello Kitty, I thought it was pretty interesting how the founder, Franck Mesnel managed to reinvent something with perceived-femininity (Pink & Bow Tie) into something suitable for man.
Although this French clothing brand is inspired by rugby themes, the brand is not targeted at just the rugby fans. Mesnel hopes to reach out to people who are doing a little sports, or anyone who likes the French style. So what better way to test out this outfit by getting Singaporeans to try the outfits themselves?
Eden Park Paris X Peps Goh
I invited Peps Goh to try out some of the outfits to see if Eden Park's clothing are REALLY suitable for the local taste. Peps is a parkour coach/ performer and stunt actor, so he does do sports (maybe a little on the extreme side), so that's really putting the outfits to test.

The outfits might seem basic on first glance, but on a closer look, there are many subtle details in the design of the outfit and accessories which brings out the nonchalance and elegance of the brand. Here, Peps is wearing a 'Pink Bow' patterned black bow tie at $107.
Outfit: Plain Polo H MM C R CS Nine Hibiscus at SGD$184
This regular cut airy plain cotton-piqué polo shirt is one basic for men dressing. Finished with contrasting details, a pink bow tie logo embroidered on the chest and woven in a soft-feel cotton for casual days. We picked this colour for the vibrance and I was pleasantly surprised by the trendy chic look even when paired with a pair of black jeans.
Outfit: Small Bow Tie Pattern Shirt H CH SCC Indio702 at SGD$252 with Eden Park Classic Pink Bow Tie
For a more formal look, this slim-fit shirt is suitable for most formal dinners and events in Singapore without looking overly-dressed. The light-washed small bow tie pattern pays tribute to the Eden Park bow tie, and it can be worn with the sleeves folded up or paired with cuff-links.
The store in Takashimaya might not have the full range of clothing Eden Park offers, but there is still a wide range – from subtle to bold styles for men to choose. From what I heard, if the reception is good, Mesnel might bring in more styles and ranges!
Outfit: Slim-Fit Printed T-shirt H TMC S CC Authentique at SGD$69
This is crew neck t-shirt crafted from combed cotton featuring "L'authentique je ne sais quoi !…" design on chest is one of my personal favourite simply because of its quality. It is soft to touch and definitely something I will want to own if there's a ladies' cut. Mesnel shared how he tries to balance between the quality and price, confident that the buyers will return for the quality. The cotton comes from Peru & Italy and the nylon comes from Japan.
Outfit: Lightweight sleeveless Down Jacket H DO SM CS Yale at SGD$298
The shirt can be easily paired with a casual sleeveless light down jacket with zip-ups and contrasting lining. This can be layered with knitwear under the coat if you are bringing it to winter places. Otherwise, this casual sporty look can easily set one apart in the land of boring men fashion.
Outfit: Barbarian Golf Polo Shirt H PMV R CS Barbarian Golf Nimes at $161
The regular cut Barbarian piqué polo shirt is one of Eden Park's classic design. With muted tones of grey and blue, the shirt reflects the ambiance of the Paris quarters and showcases the French casual style with a sports themed influence.  As an entrepreneur, an architect and a rugby legend, Franck brings together style and sports, through Eden Park.
Aside from the chosen pieces, I also asked the staff for their personal recommendations. They are the next best people to ask after the founder himself, as they are constantly in contact with the shoppers and know what suit the local community best! Lawrence chose the H EC CS Maillot Noir scarf at SGD$99 while Yaz share his favourite printed shirt H CH SCC Indio70 at SGD$237.
Eden Park is also the proud formal wear supplier to 5 successful European teams: England, Wales, Ireland, Italy and France. 

Eden Park has 395 French sales outlets and a presence in 90 outlets around the world including Italy, Spain, Hong Kong, Taiwan, Switzerland and Dubai. In the UK, there is one wholly owned shop, as well as four franchises and 11 independent concessions. It has 536 sale outlets and presence in almost 40 countries, and in Asia there are stores in Taiwan, China, Philippines, and now, Singapore.
It was really fun playing fashion stylist. With the World Rugby Series 7s set to be hosted in Singapore next year, I hope the rugby inspired clothing line will bring in the women's collection soon! Hope you guys enjoyed browsing the little impromptu modelling photos as much as I've enjoyed working on them!
P.S. If you wanna see more photos from the photoshoot, check out #EdenParkXPepsGoh on instagram!
Eden Park Location Address:
Takashimaya Men's Department @ Level 3
391A Orchard Road, Ngee Ann City, Singapore 238873
Website: https://www.eden-park.fr/gb_en/
Facebook Page: https://www.facebook.com/EdenPark/
Hair Partner: Shunji Matsuo Hair Studio
Quote 'Peps Goh' or 'Tiffany Yong' to receive 10% off any chemical service!
Ngee Ann City aka Takashimaya
Tower B #05-23, 391 Orchard Road, Singapore 238872
Tel: (+65) 6238 1522/1514
Website: http://www.shunjimatsuo.com.sg/
Facebook Page: Shunji Matsuo Hair Studio
xoxo


Facebook | Instagram | Twitter | YouTube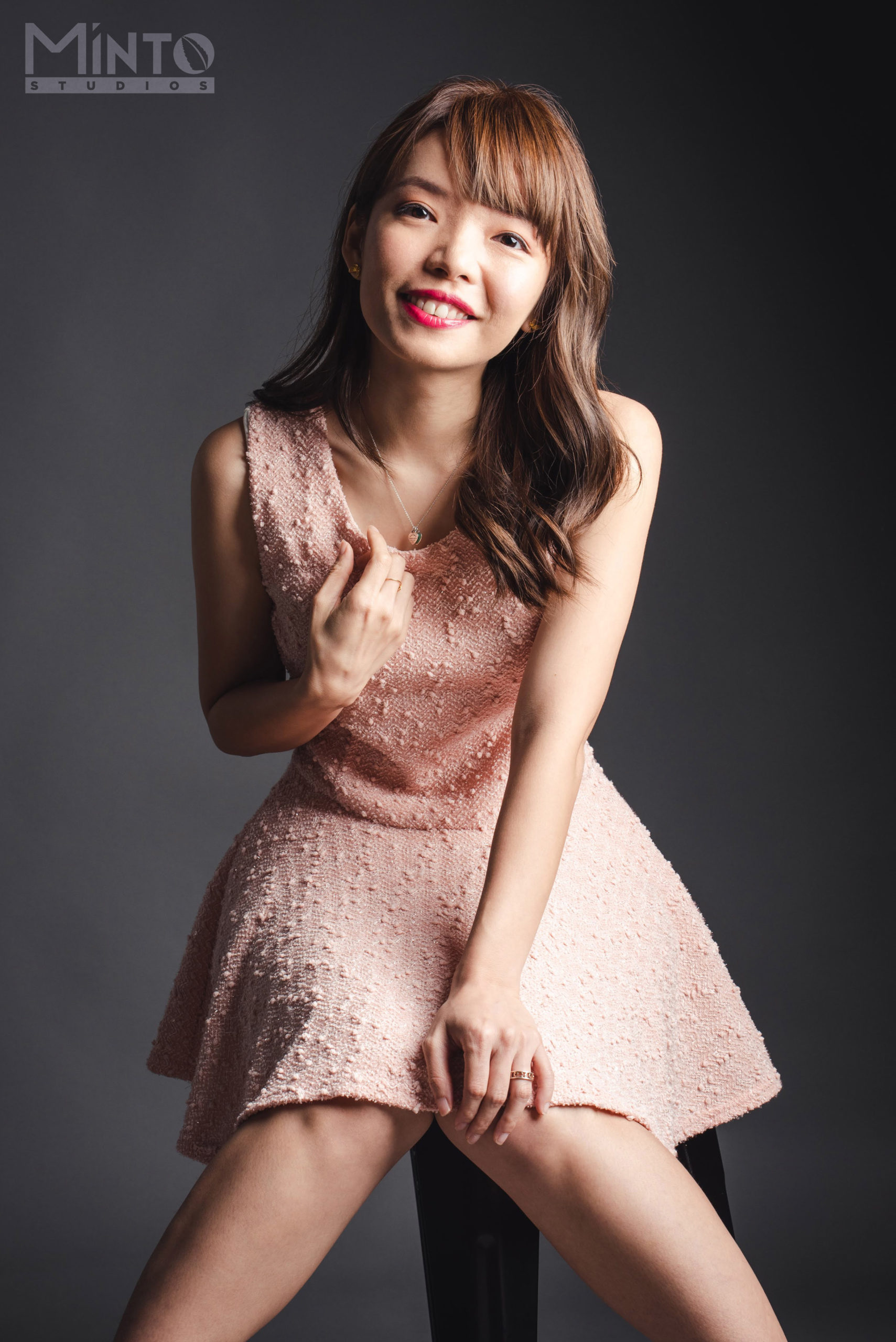 1/2 of #TheEpiphanyDuplet, Tiffany Yong juggles her ABCs – Acting, Blogging and Coaching/Consulting as she is fuelled by passion and drive to succeed.
It is not easy to make a living in Singapore just purely based on Acting, so with Blogging to help her with her online presence, and Coaching kids drama, private tutoring and freelance social media consulting to finance her life, she is currently leading the life most people hope to have: Living the Dream!