Take Me Home Thai Movie (สุขสันต์วันกลับบ้าน) Review | by tiffanyyong.com
Recommended Audience: Fans of Mario Maurer, Vill Wannarot Sonthichai, Nopachai Chaiyanam, Napapha Sukrit, Djuangjai Hirunsri, Kongkiat Khomsiri and thai horror movie fans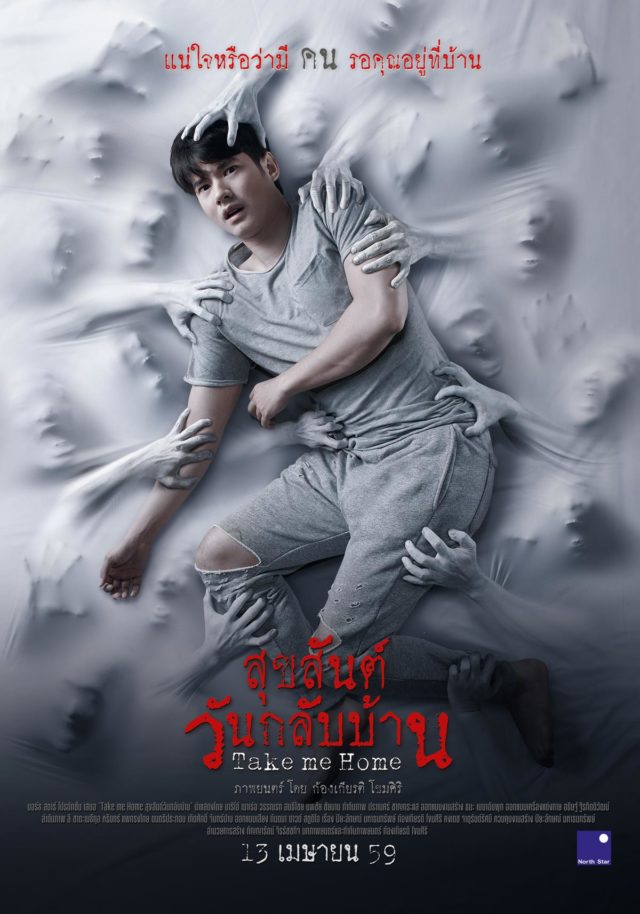 Take Me Home Thai Movie(สุขสันต์วันกลับบ้าน) Synopsis
After losing a memory from an accident, "Tan" (Mario Maurer) tried to find his identity because he could not remember anything except his name. He doubted himself who he was and where his family is. Eventually, he found something that led him back to his home sweet home.
There, he met "Tubtim" (Wannarot Sonthichai) his twin sister who is living with "Chiwin" (Peter Noppachai) a widower and his two children, and "Waew" (Nabhada Sukhakrit) a house keeper who raised him up. The more he knows them, the more he learns to fear of their secrets. No matter how hard he tries to go out of the house, he is getting closer to it.
Take Me Home (สุขสันต์วันกลับบ้าน) Viewer Rating: 3.5/5 ***
Take Me Home Thai Movie (สุขสันต์วันกลับบ้าน) Review:
Take Me Home (สุขสันต์วันกลับบ้าน, Suksan Wan Klab Baan) was first out in Thailand during the Songkran period. While I was lucky enough to be there and see Mario Maurer in person during his movie promotion activity, I didn't manage to watch the film. You can't imagine how happy I was when I know the film will be out in Singapore (Thanks mm2!)

I gotta admit that I'm watching this show out of curiosity. Mario Maurer has acted in many films, and most of them are romance or comedy. Even Pee Mak, his previous record-breaking horror movie was a comedy. It is easy for a girl to be the victim of a horror film, you know, the typical high-pitch screams and audience will get how scared she is. But it is a challenge for guys to be the victim. I was eager to see how Mario, known for his pretty face, would perform here.
I think this is perhaps Mario's strongest (and most tiring) performance yet. I was initially quite doubtful of his actions and emotions. When it comes to movie, I'm a guesser and anticipate what will happen next. Yes, that makes me a very bad movie partner because I spoil the show sometime by second-guessing the plot.
While I did managed to foretell certain parts (little sudden scares here and there), most of the time there were many parts I didn't understand until the end when the truth were uncovered bit by bit. One such example will be the "Mirror Game" played in the film, I couldn't grasp the meaning and why this game was chosen to be played until the close relationship between the twin siblings was revealed.
Like most great Thai horror films, there's always a touching story behind. I was impressed how the film used a different way to express possession and horror, instead of the usual jump scares and gory faces. "Tubtim" (Wannarot Sonthichai) as Tan's twin sister was the subject of most of the illustrative representative of an possession. She's beautiful yet erratic, there will be many moments where you question her true identity.
With beautiful cinematography, the director used a repetition technique (similar to Edge of Tomorrow) to explain and reveal the mystery behind Tan's missing family members. Similar lines, similar actions repeated with slight changes take away some suspense and add new ones constantly. Mario managed to express a different level of fear-turn-acceptance on each recurrence, and that brought his acting skills to another level.
With just the right amount of horror to make it a horror film, "Take Me Home" is more about discovering the forgotten ties between family members and the desire for family companionship. While it seems to be a typical ending for most people (not gonna spoil it by revealing what happen), I think in the real world, it's a sign of acceptance of your family's imperfection. Like what the director says, "A happy home is one where we accept each other's imperfections otherwise our lives get caught up in a never-ending loop."
Do You Know?
This film was one of the first film that made Mario really scared and worried as the script was really challenging. To prepare for this role, Mario Maurer worked closely with dramatist ML Bandevanop "Mom Noi" Devakul" – a consultant to the project – as well as with Kongkiat himself.
Take Me Home aka "Suksan Wan Klab Baan" is considered to be director Kongkiat Khomsiri's first horror film while having written scripts for such thrillers such as Wisit Sasanatieng's "Pen Choo Kab Phee" ("The Unseeable") and been part of the "Ronin Team" of writers and directors who made the torture-horror "Long Khong" ("Art of the Devil").
His inspiration for the movie was unknowingly sparked in 2010 when a member of the audience asked him why Thai movies almost always show a scene of the characters are sitting around a dinner table at home. It was part of Thai's social fabric to use the time at table to share lives and problems.
Unlike most Thai horror movies which has the classic jump scares and horrifying violence, and different from Kongkiat's previous action works, "Take Me Home" has minimal horror.
This is not the first time the two actors worked together. Vill Wannarot Sonthichai acted as Marai in Jan Dara 2: The Finale, a movie Mario Maurer lead in.
Behind The Scenes and Interviews
Check out Take Me Home Thai Movie (สุขสันต์วันกลับบ้าน) Facebook Page and MM2 Singapore Facebook Page!
Take Me Home (สุขสันต์วันกลับบ้าน) Movie is out in cinemas on 30 June 2016.
xoxo



Facebook | Instagram | Twitter | YouTube
*Disclosure: Movie invitation by mm2 entertainment Singapore. No monetary compensation was received for the movie review.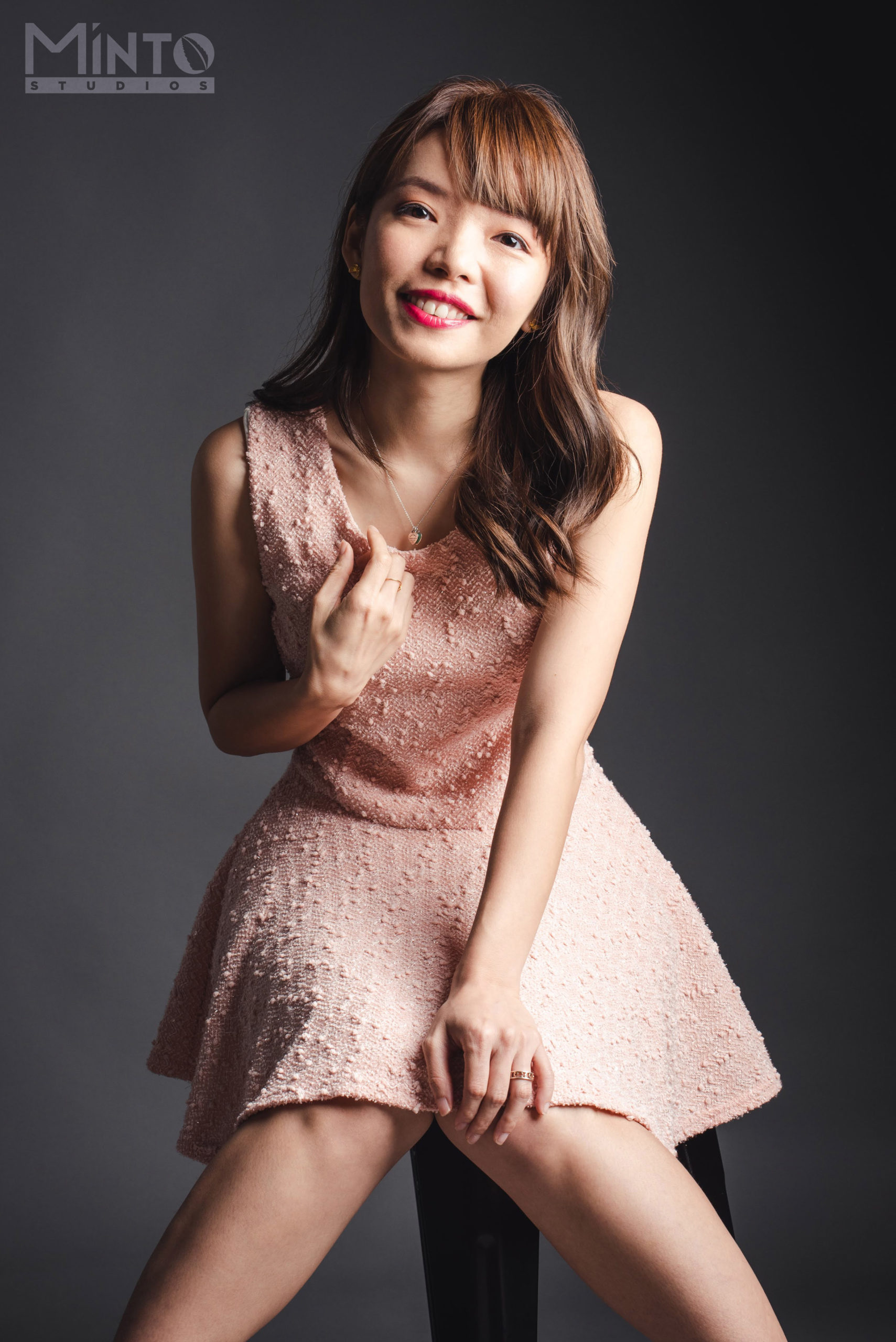 1/2 of #TheEpiphanyDuplet, Tiffany Yong juggles her ABCs – Acting, Blogging and Coaching/Consulting as she is fuelled by passion and drive to succeed.
It is not easy to make a living in Singapore just purely based on Acting, so with Blogging to help her with her online presence, and Coaching kids drama, private tutoring and freelance social media consulting to finance her life, she is currently leading the life most people hope to have: Living the Dream!