Slim Fit Singapore Review: Natural Bust Enhancement?
When I was younger, I used to think that Big Boobs Equals More Confidence. Hence, when I lost 5kg within a month due to the lack of appetite 5 years ago, affecting my cup size, I panicked. I was desperate to get back my cup size, and in the end, succumb to advertising lures and paid several thousands for bust enhancement treatment packages, only to be sold into a never-ending package upgrades (not Slim Fit though), and little results.

5 years later, with a few kilograms heavier, a little more matured, I thought I would review the natural bust enhancement treatment of Slim Fit Singapore to share the experience, results and difference. Founded in 1997, Slim Fit Singapore is an exclusively female clientele beauty and health salon which does natural beauty therapies such as pigmentation removal, stretch mark removal, body massage and customised weight-loss programmes. They are also the pioneer in natural bust enhancement in Singapore.
Located on the 14th floor of the Ngee Ann City Office Tower, the salon is pretty private and away from the public eyes for those who are concern about privacy. The whole place uses earth brown to ground, stabilize and neutralize the energy.
My Slim Fit Experience
While most people will be concern about the effectiveness of the treatments, I thought I would share my experience (on top of the results) as I was pretty impressed with the service.

In every treatment room, customers get to choose between listening to music or watching TV. If you are chasing after some idol drama or KDrama, you can even bring your DVD to play and watch it during the treatment!
One of my favourite experience was having the delicious and nourishing Eight Treasures Tea or Ba Bao Cha (八宝茶) before and after the treatment! This sweet Chinese herbal tea is said to be Empress Dowager Cixi's secret recipe for beauty, longevity and youthfulness as it has anti-inflammatory properties, detoxifying, "qi" balancing properties, improves digestion and reduces fatigue (basically VERY beneficial for ladies!)
Natural Bust Enhancement through Massage?
Our breast is a mass of glandular, fatty, and fibrous tissues positioned over the pectoral muscles of the chest wall and attached to the chest wall by Cooper's ligaments. A layer of fatty tissue surrounds the breast glands and extends throughout the breast. This is also why our bust size increases and decreases together with our weight. Unknown to many, doing intense workout and consuming slimming pills (or appetite suppressant) will decrease your body fat, and in turn, your cup size too.

While the therapist won't be able to increase your fat content, what they can do is to increase the size of the glands (blue) through massage. Each breast has 15 to 20 lobes that are arranged like the petals of a daisy. By massaging the breast with the correct breast massage techniques, the therapist helps to stimulate the glands which will grow in size.

In the past, I had the misconception that I have to endure the pain (from massage) in order for the treatment to be effective. I was told this isn't so at Slim Fit. Bust massage should be a gentle procedure and any move that hurts or applies too much pressure must not be attempted. In fact, it is supposed to be relaxing and at most only provide slight discomfort.
Breast Cancer Prevention Through Massage
Another reason why I decided to take up the invitation to review Slim Fit was to spread the awareness of Breast Cancer. Unknown to many, breast massage is known to be very beneficial in preventing breast cancer. Wearing bras all day long restrict blood flow and cut off lymph drainage. This contribute to the development of breast cancer as your body will be less able to excrete all the toxins you're exposed to on a daily basis.

Hence, with massage, our lymph circulation will improve, increasing blood flow, making it easier for our body to get rid of the toxin build up in the tissues. It also prevents chemicals like cortisol and noradrenaline which get released due to stress from building up. Massage also triggers oxytocin release, reduce the premenstrual syndrome (PMS) symptoms and the occurrence of cysts. This applies not just for our bust but the whole body too!

Just like regular exercise, massaging your breasts regularly will provide shapely, firmer and toner breasts, while the tissues will be oxygenated and detoxified. After the massage, a mask will be applied to help absorption of the essential oil while the therapist will move on to abdominal massage which helps ridding the body of backed-up, compacted waste. This eliminates constipation, and promotes proper metabolic and digestive function.
Products and Maintenance
Different products are used for different customers with different needs. I try to be very careful with what goes on to my skin. Luckily, Slim Fit uses natural herbs essential oil. I would say the smell is pretty subjective. I love the herbal smell but according to the therapist, there are customers who doesn't like it!

The fenugreek essential oil (white bottle) was used during my treatment as well as daily maintenance. With estrogen-like properties (diosgenin), fenugreek is a well-known spice which can help lessen the effect of mood fluctuations. The oil helps to regulate hormones in your breast to promote growth. Another product which was used is the Propolis Gel, a product to help lock in and retain the beneficial nutrients of the fenugreek essence. I was also thought how to apply the oil and gel at home, as well as the self-massage to pro-long the effects of the bust enhancement.
Results: Before and After 1 treatment
So here comes what most of us will be concern about: How effective is the treatment? Measurements are taken before every treatment as a form of record. But here, I'm sharing the measurements before my first treatment and the measurements before my second treatment. So with one week apart, the results will be more accurate than the measurements before and after a treatment (we all want long lasting results, don't we?)

Prior to the treatment, the therapist showed me how I have uneven bust size. Hence, the treatment was focused more on the smaller breast to balance the size. To be honest, I wasn't keeping track of the results and and I was pretty shocked to see the results myself when I returned for the second treatment.

Photos are taken before and after every treatment as a record. While such photos cannot be released, I thought I would share the illustration image of what I saw to do justice to the results!
For Slim Fit, their bust treatment is most effective to natural busts (that means you have never been through any breast related plastic surgery), and every customer will have to undergo a bust assessment to determine suitability. Just like how different people respond differently to different exercises, the results vary for each individual. I was pretty satisfied with the results of one single treatment!
Slim Fit Singapore
Sharing with you the results after 5 treatments soon 🙂

Address: 391B Orchard Road, Ngee Ann City Tower B, #14-07/08/08A, Singapore 238874
Contact: +65 6235 6897
Operating Hours: MON – FRI : 11:30AM – 20:30PM | SAT : 10:00AM – 19:00PM | Closed on Sundays
Slim Fit Website: http://slimfit.com.sg/
Facebook Page: https://www.facebook.com/bust.expert
xoxo



Facebook | Instagram | Twitter | YouTube
Disclaimer: Please be rest assured that even though the products and services were sponsored, it does not have any bearing on the content of this post. Opinions stated are genuine and honest. Also note that all sources, information, content, links are valid to change at any time.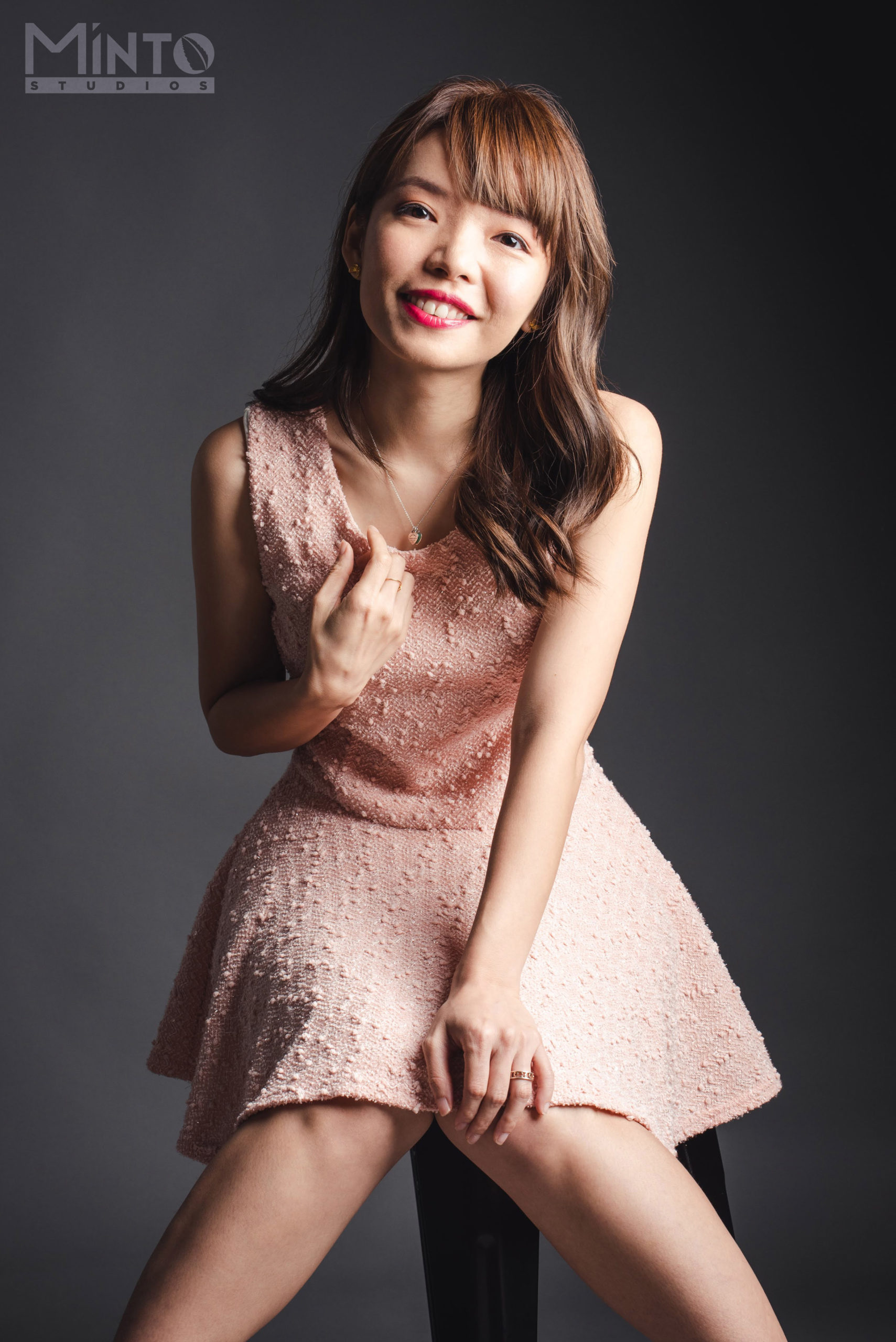 1/2 of #TheEpiphanyDuplet, Tiffany Yong juggles her ABCs – Acting, Blogging and Coaching/Consulting as she is fuelled by passion and drive to succeed.
It is not easy to make a living in Singapore just purely based on Acting, so with Blogging to help her with her online presence, and Coaching kids drama, private tutoring and freelance social media consulting to finance her life, she is currently leading the life most people hope to have: Living the Dream!