Independence Day: Resurgence Movie Review | by tiffanyyong.com
Recommended Audience: Fans of Liam Hemsworth, Angelababy, Jeff Goldblum, Bill Pullman, Judd Hirsch, Vivica A. Fox, Brent Spiner, Charlotte Gainsbourg, Jessie Usher, Maika Monroe, Sela Ward, Roland Emmerich and action/adventure movie fans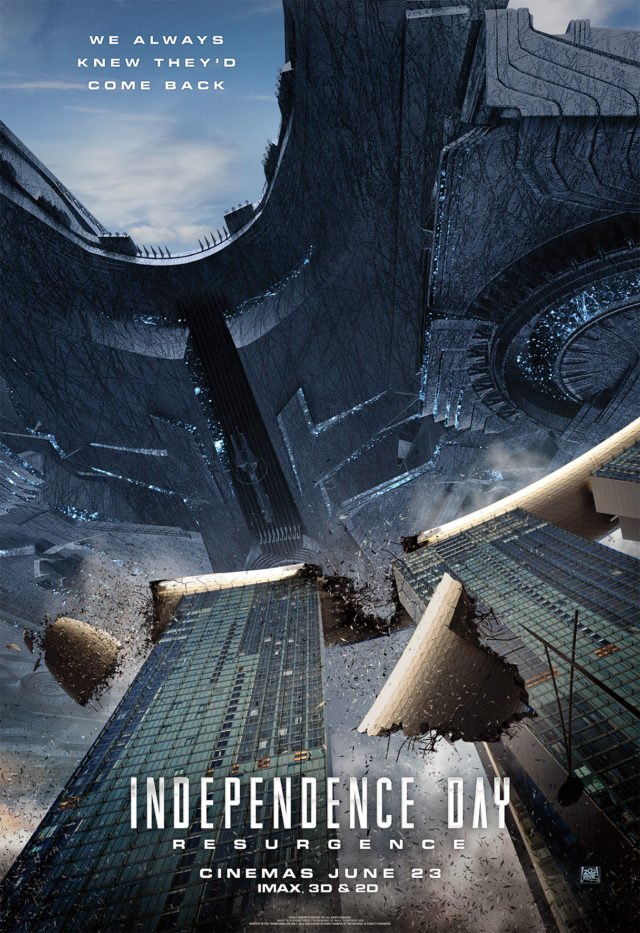 Independence Day: Resurgence Movie Synopsis
We always knew they were coming back. After INDEPENDENCE DAY redefined the event movie genre, the next epic chapter delivers global catastrophe on an unimaginable scale. Using recovered alien technology, the nations of Earth have collaborated on an immense defense program to protect the planet.
But nothing can prepare us for the aliens' advanced and unprecedented force. Only the ingenuity of a few brave men and women can bring our world back from the brink of extinction.
Independence Day: Resurgence Viewer Rating: 3.5/5 ***
Independence Day: Resurgence Movie Review:
The first Independence Day movie was 20 years ago and like many young movie-goers, I was too young to know what a movie was, let alone alien films. So when critics started bombarding about the usage of original cast, I was like… how many current active movie-goers actually got to watch ID4 in 1996?

So many Singaporeans actually went to catch Independence Day: Resurgence movie just to see how Singapore was destroyed by aliens and spaceship. That two seconds of national pride was… subtle and dark. I wouldn't have noticed that it was Singapore until my friend pointed out Marina Bay Sands to me.
But I had to admit. I love the special effects. To get this thumbs-up from me is not exactly easy because the skeptical side of me will always try to spot the CGI loopholes. The Earth Space Defense (ESD) unit and the ESD hybrid fighter planes might seem a little over-the-top, but I can't deny they were pretty cool and spectacular.
If you treat this film as a Sci-fi show and nothing else, you will most likely enjoy it. The characters were not developed properly. There wasn't much to root for. The main young characters, Jake Morrison (Liam Hemsworth) and Dylan Dubrow-Hiller (Jessie Usher) seem to be more rash than strategic half the time and depending on luck that they are surviving. Jake's sidekick, Charlie Miller (Travis Tope) was so "inexperienced" that I was half-waiting for him to die suddenly in the hands of the aliens.
The sudden inclusion of a bunch of kids survived the alien collision and escaping from the destruction made me wonder if I had accidentally dozed off earlier without knowing. The silly twists with Julius Levinson (Judd Hirsch), scientist David Levinson's (Jeff Goldblum) somewhat wonky dad escaping a tsunami and driving a school bus into the middle of a desert land used to corner the alien queen was entertaining yet ridiculous at the same time.

Cheesey-ness aside, it was nice to see another Asian celebrity, Angelababy as Rain to be featured as a pilot alongside with the main leads. Although her role was played down by quite a bit, it was still more significant than Fan Bing Bing in X-Men: Days of the Future Past and Li Bing Bing in Transformers: Age of Extinction. Oh ya, if you understand mandarin, you might be able to catch some interesting Chinese conversation between Rain and her Uncle Jiang Lao (Chin Han). China accent versus Singapore Chinese accent. Are you able to differentiate?
Go catch it (with some popcorn) and enjoy the grand scale of destruction which you won't hope to see in real life.
Do You Know?
Will Smith was supposed to reprise the role of Captain Steven Hiller, but Fox refused to meet his request for a $50 million salary for two sequels. When interviewed with BBC, Will Smith said it was a scheduling clash with another movie (Suicide Squad 2016) which led to Smith not being in the picture. His character Captain Steve Hiller (Colonel Hiller by 2007) died during a test flight of one of the new Alien-infused Earth Space Defence fighter jets. His son, Dylan Dubrow (played by Jessie T. Usher) will carry on his legacy.
Bill Pullman's daughter, played by Mae Whitman in Independence Day (1996) was recast to Maika Monroe andfans expressed dismay over the decision across the social media. The speculation being that producers believed Whitman was not "conventionally pretty" enough to reprise her role. Whitman has remained mostly silent on the matter.
Seven actors reprise their roles from the original Independence Day (1996). They are: Jeff Goldblum (David Levinson), Judd Hirsch (Julius Levinson), Bill Pullman (President Thomas J. Whitmore), Brent Spiner (Dr. Brackish Okun), Vivica A. Fox (Jasmine Dubrow-Hiller), John Storey (Dr. Isaacs), and Robert Loggia (General Grey) in a cameo. The making of the movie had to shut down for about four days due to financing problems where the production ran out of money according to an interview with star Liam Hemsworth.
Singaporean actor Chin Han acted as Jiang Lao, the ESD Moon Base Commander, uncle to Rain (Angelababy) conversed in Mandarin with Angelababy. The inclusion of Chinese was believed to be able to boost the box office in China.
Behind The Scenes and Interviews
Check out Independence Day: Resurgence Official Website and Facebook Page!
Independence Day: Resurgence is out in cinemas on 23 June 2016.
xoxo



Facebook | Instagram | Twitter | YouTube
*Disclosure: No monetary compensation was received for the movie review.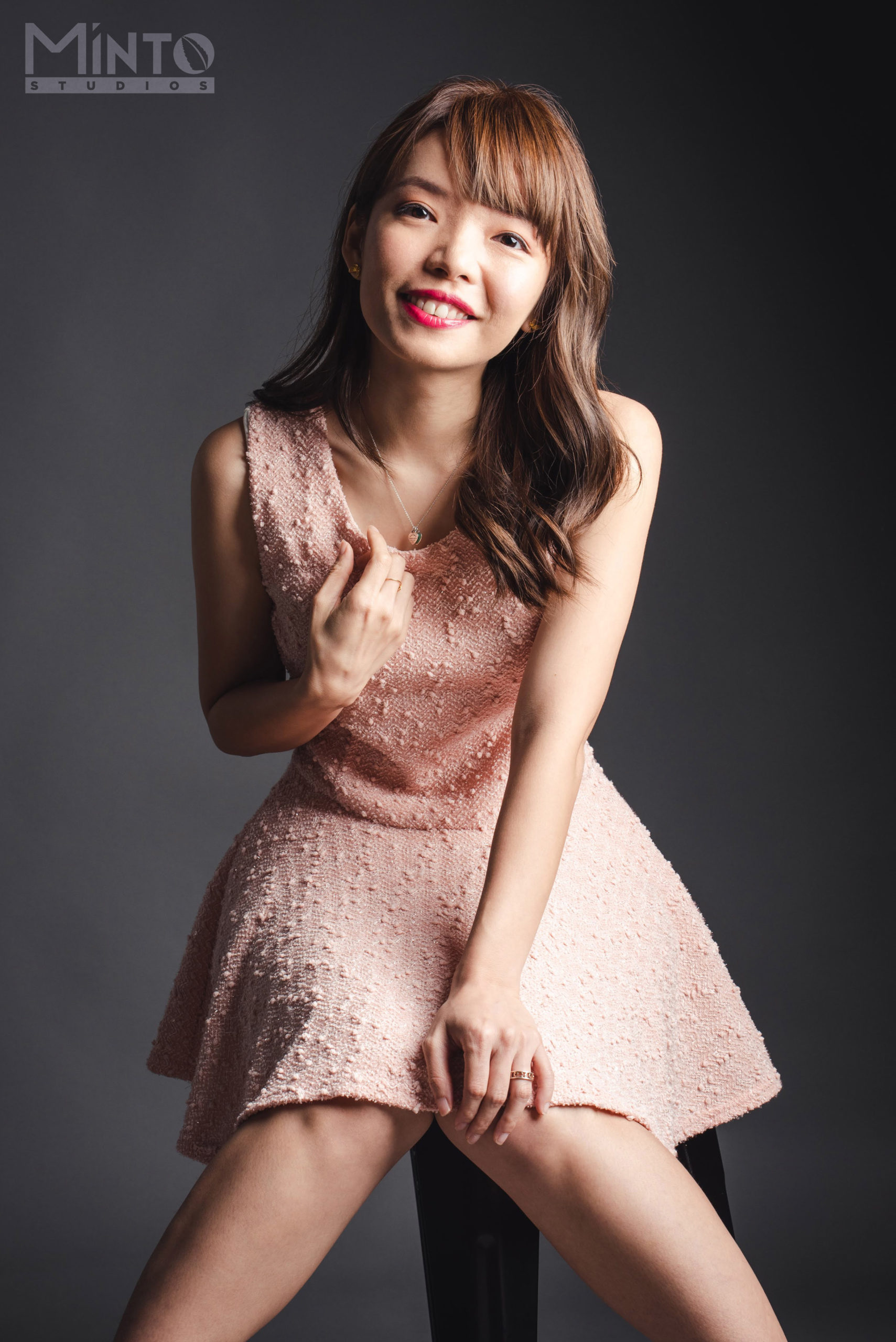 1/2 of #TheEpiphanyDuplet, Tiffany Yong juggles her ABCs – Acting, Blogging and Coaching/Consulting as she is fuelled by passion and drive to succeed.
It is not easy to make a living in Singapore just purely based on Acting, so with Blogging to help her with her online presence, and Coaching kids drama, private tutoring and freelance social media consulting to finance her life, she is currently leading the life most people hope to have: Living the Dream!