Apprentice Movie (徒刑) Review | by tiffanyyong.com
Recommended Audience: Fans of Fir Rahman, Wan Hanafi Su, Mastura Ahmad, Koh Boon Pin, Nickson Cheng, Crispian Chan, Gerald Chew, Boo Junfeng and Psychological Drama movie fans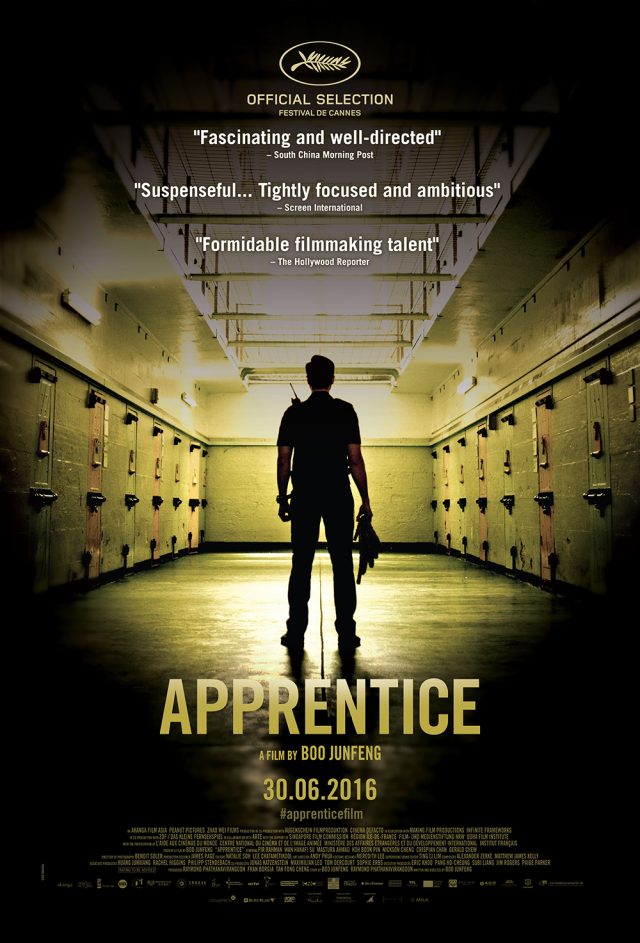 Apprentice Movie (徒刑) Synopsis
Aiman is a 28-year-old Malay correctional officer who is recently transferred to the territory's top prison. He lives with his older sister Suhaila in a modest housing estate. At his new workplace, Aiman begins to take an interest in a 65-year-old sergeant named Rahim.

Soon, it is revealed that the charismatic Rahim is actually the long-serving chief executioner of the prison. Rahim also takes notice of the principled and diligent Aiman. When Rahim's assistant suddenly quits, he asks Aiman to become his apprentice. Aiman tells Suhaila of his new job position, but Suhaila becomes upset, as their father was actually executed by Rahim. Aiman knew this all along. Can Aiman overcome his conscience and a haunted past to possibly take over as the next chief executioner?
Apprentice Movie (徒刑) Viewer Rating: 4/5 ****
Apprentice Movie (徒刑) Review:
I was captivated by the trailer when I first watch it. The mysterious aura surrounding the clip made piqued my curiousity about the two main characters. Every human has their own story, and in the Apprentice movie, it's about the story of an angsty young man who end up learning trades from the seemingly-cold man who has executed his own father, and each of them seem to be hiding some deepest secrets in their hearts.

Veteran officer Rahim (Wan Hanafi Su) is an interesting character. At the first glance, it seems that he's a jaded person who sees his job as a job, as normal as an office executive instead of a prison executioner. When he started warming up to the newbie police, he became somewhat like a fatherly character. The epic moment when it was time for him to perform the execution, I was surprised, how swiftly he did it. It seemed ruthless and cold, yet I was impressed how he gave every prisoners the very last compassion he could by shortening their pain. Of course, there were moments where Rahim became unsympathetic and harsh, I felt it was his way of preventing himself from being too emotionally involved with the criminals.
I wasn't too impressed with Aiman (Fir Rahman), the new police officer initially. He seemed to be the typical "I'm gonna revenge for my dad" kind of troubled man. His sudden burst of anger at his sister felt unstable, as if he would go mad and kill Rahim anytime.
Then comes the subtle, but surprising change in him. I had to say, while this isn't exactly a film you would call "enjoyable", I was thoroughly intrigued by the final closing look on his face, after an extensive shot of him taking the position of the veteran hangman. That final shot wasn't easy to watch, it felt long and suffocating (in a movie-good way) in contrast to the veteran's swift end.
In this film, you will realise the lack of music scores and the abundance of surrounding sounds. Closing of gates, the walking footsteps, the sound of car engines, the sounds seem to heighten the tension as the camera focuses on the details of the actors' expression as well as precise actions on working with the noose. Watching the long shots down dark corridors, I couldn't help but feel as if I was walking down with the prisoner, seeing off on their last journey. I was also trying to guess who is the antagonist, the bad guy, was it a seek for revenge, or was there a dark side of the executioner about to be revealed? You will be in for a surprise to see how real and true the film is.
I love how Apprentice movie offer the audience several views like a buffet dinner instead of forcing a particular opinion on us. It is a movie not about capital punishment, nor the director's opinion about capital punishment, but the neglected world of the hangman, the family of the criminals on death penalty as well as the delayed emotional impact on the family members. It is not meant to stir any controversy, just showing the humane truth behind the job.
Do You Know?
It took Boo Junfeng four years to complete his research, writing and producing the Apprentice. He began his research with the book Once A Jolly Hangman, which features Darshan Singh, Singapore's chief executioner for nearly 50 years who once executed 18 men in one day. He talked to some of Singapore's retired hangmen, the priests and imams who helped condemned prisoners make their last walk to the gallows and also, reached out to families who had lost fathers and sons to the hangman's rope.
Boo was stuck with writer's block for three months after meeting the first hangman as he did not turn out to be the dark and sinister person he thought he would be.
Shot in both Singapore and Australia, the film is an international collaborative effort with French cinematographer Benoit Soler who filmed award-winning "Ilo Ilo: and British production designer James Page. The prison scenes were filmed in disused prisons in Australia to avoid controversy.
Behind The Scenes and Interviews
Check out Apprentice Movie (徒刑) Facebook Page!
Apprentice Movie (徒刑) is out in cinemas on 30 June 2016.
xoxo



Facebook | Instagram | Twitter | YouTube
*Disclosure: No monetary compensation was received for the movie review.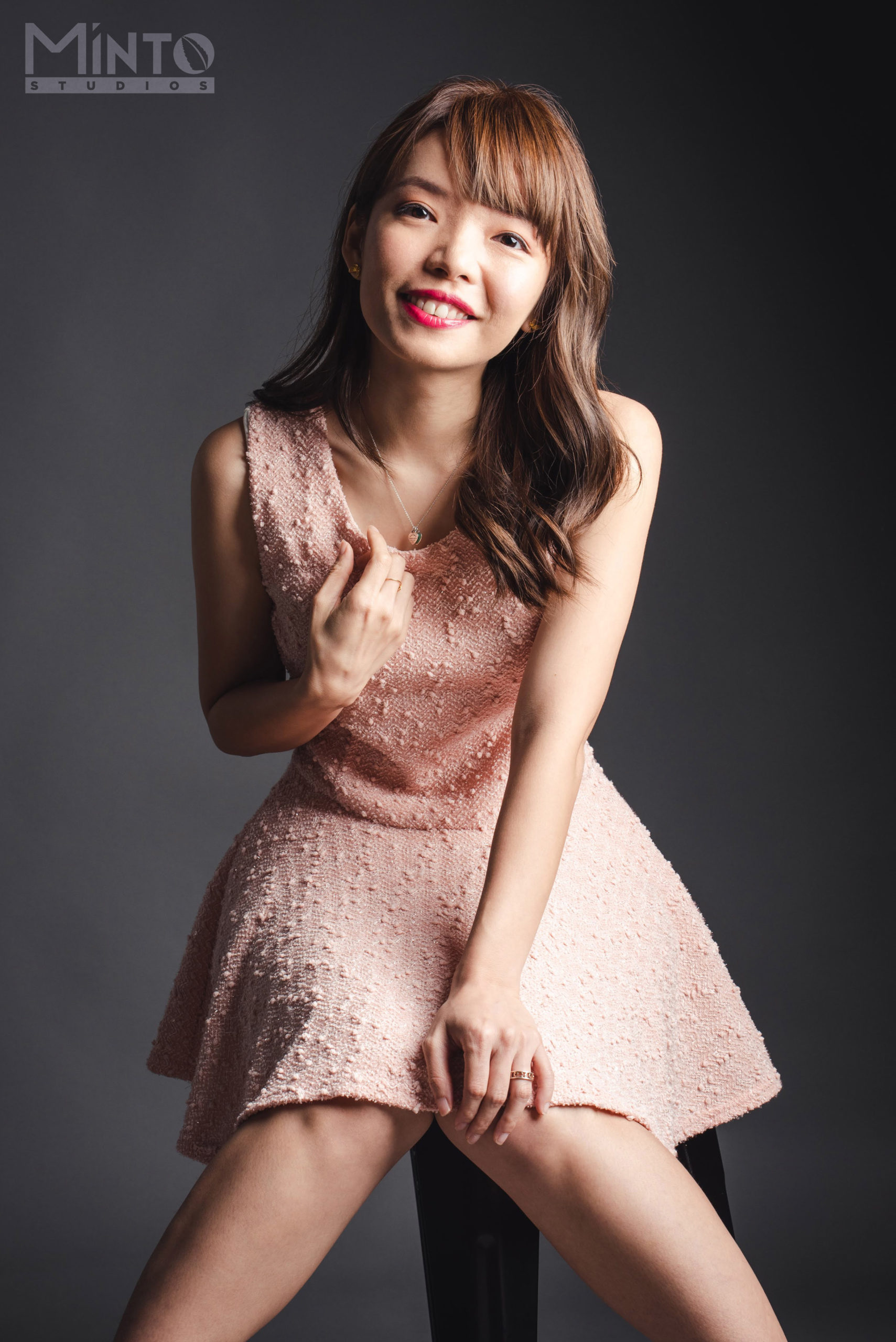 1/2 of #TheEpiphanyDuplet, Tiffany Yong juggles her ABCs – Acting, Blogging and Coaching/Consulting as she is fuelled by passion and drive to succeed.
It is not easy to make a living in Singapore just purely based on Acting, so with Blogging to help her with her online presence, and Coaching kids drama, private tutoring and freelance social media consulting to finance her life, she is currently leading the life most people hope to have: Living the Dream!