Terrarium & Upcycling Scarf Workshop @ One Raffles Place
The month of June is many shopaholic's favourite month as it's the GSS (Great Singapore Sale) season. While I don't encourage people to overspend, I thought this little initiative by One Raffles Place is pretty interesting.
The shopping mall has launched it's first ever Great Green Sale this 23 May – 3rd July to encourage people to shop with a spirit of environmental awareness. At the atrium, you will see a huge Eco Fashion Pop-up exhibition put together by Singapore's eco-sculptor Bartholomew Ting.
Mr Ting (who happens to be my NUS senior) became interested in using recycled materials to create sculptures when he joined the Rag and Flag team while studying in NUS in 1998. In this exhibition, there are cardboard chairs which can take the weight of an adult, clothes hanger, giant-size fashion inspired creations like the suit, dress, handbag and watch.
Terrarium Workshop by Ecoponics
Aside from that, the team has also launched two eco workshops for shoppers to join.
One of them is a Terrarium Workshop (4, 11 & 18 June, 1pm) taught by Ecoponics, a company which educates communities on living an eco-friendly lifestyle through fun and engaging workshops. (especially Terrariums and Aquaponics Systems)

For those who don't know, a Terrarium is like a miniature ecosystem in a bottle where plants can photosynthesize, respire and survive with recycled water within the bottle. Ecoponics have kindly shared with me their notes on how to make your own Terrarium, so read on to know the work put in for a simple terrarium like this!
Conducted by Mr Ivan Sei, the make-shift workshop space held just beside the pop-up exhibition at the atrium of One Raffles Place was packed with participants. I was quite surprised (but at the same time, happy) to know that there are actually so many people out there who are interested in green workshops.
Materials Needed: Glass Bottle | Chopstick | Spoon | Sphagnum moss | Potting Soil | Brown Pebbles | Coloured pebbles | Decorative items
Instructions to Build Your Terrarium:
1. Clean the bottle and dry it completely. Make sure not to have any finger markings around the bottle walls.
2. Place a thin layer of brown pebbles (≈ 1cm in height) at the bottom of the Terrarium to help drainage.
3. Place a thin layer of sphagnum moss over the brown pebbles to act as a barrier to prevent soil from sipping into the pebbles. The moss is a filter that will allow only the water to filter down.
4. Place a layer of potting soil (≈ 3-4cm in height) on top of the sphagnum moss and compress the soil using the back of the spray bottle. Too many air pockets within the soil will cause absorption to decrease within the plant.
5. Make a small hole in the middle of the soil for the roots
6. Carefully plant your fittonia (aka nerve plant) in the soil and cover with soil.
7. Compressing the soil around the roots.
8. Do a little "earthquake test" by shaking the bottle lightly. The plant should be firmly rooted in the soil and not be shaky.
9. Unleash your creativity and start decorating with coloured stones and ornaments!
10. Spray approximately 8 sprays onto the plant to water the plant. Close container tightly with lid or cover and you are done!
With coloured sand, white pebbles, black pebbles and decorating ornaments, all of us tried different ways to design our unique terrarium. For the longest time, I couldn't think of any idea.
I asked myself what would I want to see in my home, and the idea of making a "sea" came to me. In the end, I created the pebbling white beach and blue (sand) sea. I used a tortoise and a bird as a decoration to make it look more like a sea-side.
T-Shirt Upcycling Scarf Workshop
The next workshop is the T­-Shirt Scarf Workshop (4,11 & 18 June, 4pm) held at the same (One Raffles Place) space as the previous one. I am no stranger to upcycling T-shirts into something else. I've tried making a recycled bag, pouches and even a brand new shirt design from a T-shirt. The scarf is definitely something new to me!

For the workshop, attendees need to bring along an old T­-Shirt. I brought a light blue shirt I got from Visit Malaysia 2014 because of it's bright colour as well as the fact that I have 2 of this shirt!
Instructions to make your own T-shirt Scarf:
1) Choose an old T-shirt and spread out the shirt.
2) Cut away the top shirt from armpit down and also the hems at the bottom. Then following the dotted line guide above, cut the shirt into strips. You don't have to worry about uneven strips as it won't be visible when it become a scarf.
3) Put your hand through the strips (like how you put on a shirt) and start stretching the shirt. It should become thin and long (like noodles!)
Use the extra cloth from the hem and coil round the joint of the strips. If not, you can even mix and match different colour strips from different shirts and make it a multi-colour scarf! There's no right or wrong in this scarf making process as you can just play with the shirts to see what you get out of it.
Here's an instructional video which used a similar method as the workshop! Happy making!
Thank you Publicist PR and One Raffles Place Shopping mall for the invitation to the Great Green Sales workshops! The Eco Fashion Pop-up Exhibition will be open from 23rd May to 26th June (Just next to Raffles Place MRT Station!)
Also, share a photo of yourself with an eco-friendly item on instagram with the hashtag #ORPGreen and you could be one of the 10 lucky winners to receive a $50 voucher.
For more information about One Raffles Place, check out their website or Facebook Page!
xoxo



Facebook | Instagram | Twitter | YouTube
*Disclosure:Event invitation from Publicist PR Consultants and One Raffles Green. Opinions stated are genuine and honest. Also note that all sources, information, content, links are valid to change at any time.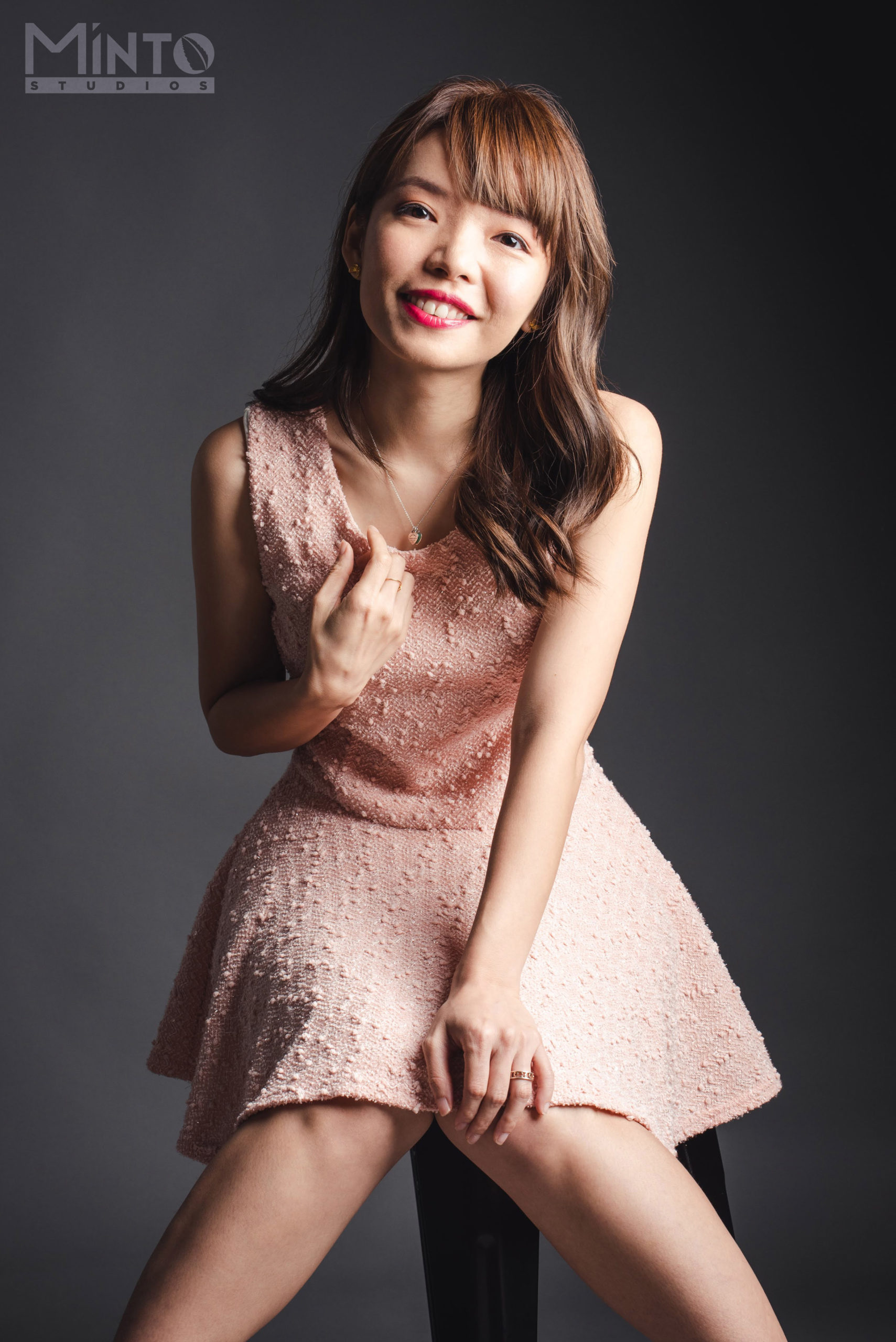 1/2 of #TheEpiphanyDuplet, Tiffany Yong juggles her ABCs – Acting, Blogging and Coaching/Consulting as she is fuelled by passion and drive to succeed.
It is not easy to make a living in Singapore just purely based on Acting, so with Blogging to help her with her online presence, and Coaching kids drama, private tutoring and freelance social media consulting to finance her life, she is currently leading the life most people hope to have: Living the Dream!