Me Before You Movie Review | by tiffanyyong.com
Recommended Audience: Fans of Emilia Clarke, Sam Claflin, Janet McTeer, Charles Dance, Jenna Coleman, Matthew Lewis, Vanessa Kirby, Stephen Peacocke, Brendan Coyle, Thea Sharrock, Jojo Moyes and romantic movie fans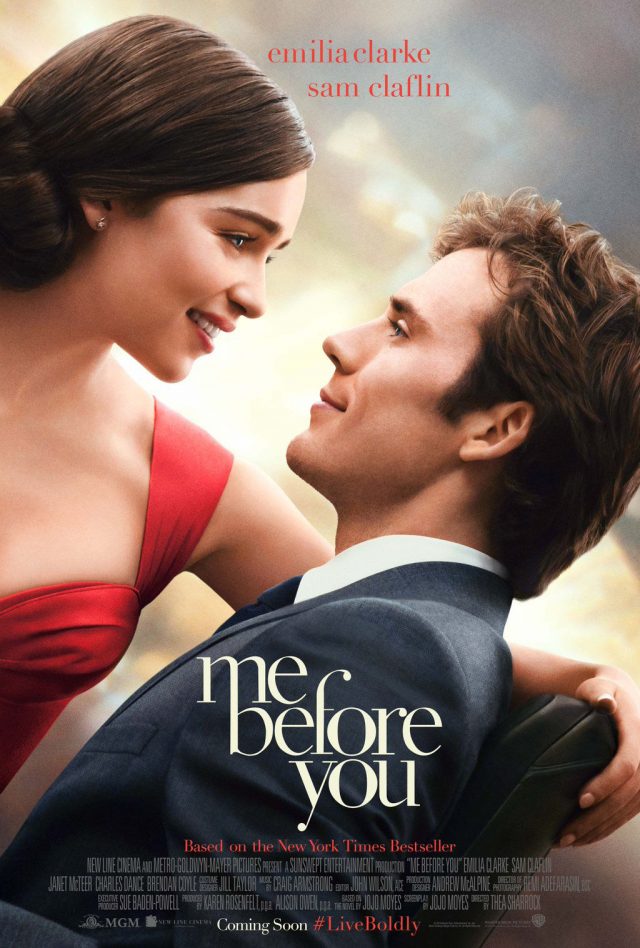 Me Before You Movie Synopsis
Sometimes love takes you where you never expected to go… Louisa "Lou" Clark (Emilia Clarke) lives in the English countryside. With no clear direction in her life, the quirky and creative 26-year-old goes from one job to the next in order to help her tight-knit family make ends meet. Her normally cheery outlook is put to the test, however, when she faces her newest career challenge: a job as caregiver and companion to Will Traynor (Sam Claflin), a wealthy young banker who became wheelchair-bound in an accident and whose whole world changed dramatically in the blink of an eye.
No longer an adventurous soul, the now cynical Will has all but given up. That is until Lou determines to show him life is worth living. Embarking on a series of adventures, both Lou and Will get more than they bargained for, and find their lives—and hearts—changing in ways neither one could have imagined.
Me Before You Viewer Rating: 3.5/5 ***
Me Before You Movie Review:
Contrary to what most friends think, I'm not exactly a fan of tearjerking romance film. I haven't watch the famous The Notebook, A Walk To Remember, nor have I watched The Fault in Our Stars (yet) despite the great reviews.
I guess, just like how some people don't like watching horror films because they know they would be scared, I don't like going to the cinemas knowing I would cry because someone will die. I didn't catch Game of Thrones, I don't recognize the main lead as Finnick from Hunger Games, and Matthew Lewis (Neville Longbottom from Harry Potter) ain't exactly featured in the poster, so I wasn't exactly sure what made me want to watch this film.

While most reviewers will be comparing with the cast's performance with their previous roles, I watched this film with a fresh point, not affected even by the book (Haven't read the book before watching the film, but I will definitely be reading it soon!) I couldn't help but think that the film couldn't have chosen a better cast than this. I love Emilia Clarke's chirpy performance in this film.
I love her because she's not the perfect size zero actress who make you feel like you are watching a Disney fairy tale with perfect looks and body that makes you go, "Only in my dreams". Emilia Clarke felt real. Her eyes were expressive, so were her eyebrows and smiles, it was hard to keep a straight face watching her go all chatty. Together with her bold and happy dress sense, I couldn't help but be charmed over by her heartfelt sincerity.
On the extreme end, it was difficult to imagine that the wheelchair-bound toxic man was the same Finnick Odair in Hunger Games, and it was fun (yet solemn) to watch him gradually open up to Lou.
Janet McTeer's portrayal as Will's mum was perhaps the strongest performance of all. The initial piercing and scary-mother look and slowly to the hidden concern and worry about her son's determination to die, it wasn't difficult to feel the mum's pain and helplessness behind her stern look.
I love the actors' stellar performance, and while I did weep thanks to the plot, I can't help thinking how this is like modern day Beauty and the (handicapped) Beast fairytale, where the male lead is rich, the female lead is poor but kind, and was forced to take care of the quadriplegia beast living in a castle…
It didn't feel real, the plot failed to convince me that a permanent handicapped man would still rather die than live a little longer with the girl he fell in love. It focused a lot on the right to die, and I laughed at how cynical the hashtag #LiveBoldly was with an ending like this.
I don't know, perhaps you (if you've watched the film too) can share with me what you think about euthanasia or assisted suicide.
Do You Know?
Emilia Clarke convinced Matthew Lewis (Neville Longbottom in Harry Potter) to wax his legs for his role.
Both Emilia Clarke (Louisa Clark) and Charles Dance (Steven Traynor) were involved in Game of Thrones (2011), but shared no scenes together. Jenna Coleman's (Katrina Clark) boyfriend Richard Madden also starred in Game of Thrones. Sam Claflin was well-known for his role as Finnick in Hunger Games.
In Me Before You, Lou Clarke gets a tattoo of a bumble bee. Emilia Clarke's first tattoo was also of a bumble bee on her finger.
The cover picture is actually a shot from the wedding scene except they changed the color of the dress and removed the flower from her hair.
There were several differences that were in the book not mentioned in the movie, such as Lou's sexual assault when she was 20; Will's father Steven Traynor's affair with another woman; and Will's sister Georgina Traynor, isn't in the movie.
Behind The Scenes and Interviews
Check out Me Before You Official Website and Facebook Page!
Me Before You is out in cinemas on 2 June 2016.
xoxo



Facebook | Instagram | Twitter | YouTube
*Disclosure: No monetary compensation was received for the movie review.</span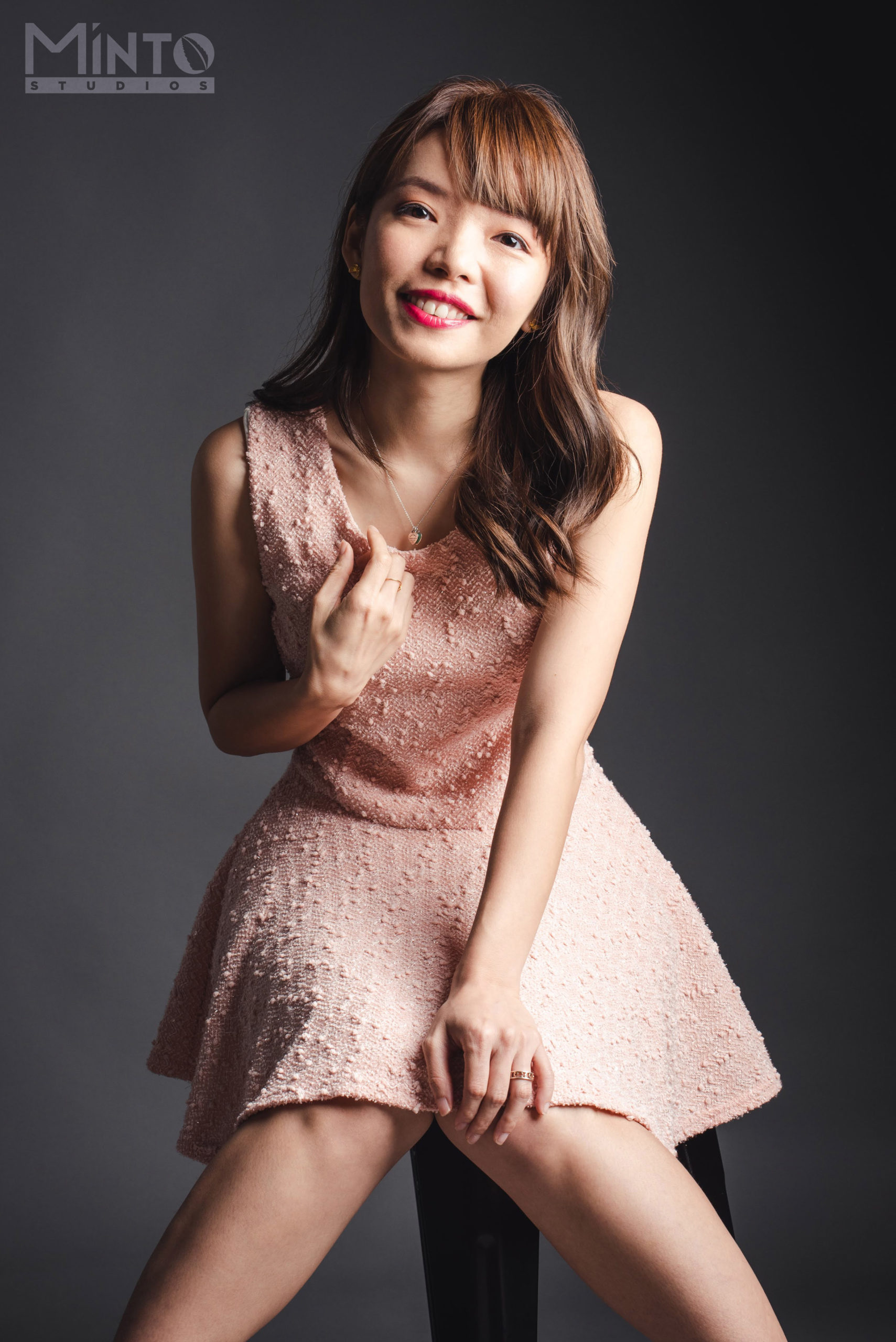 1/2 of #TheEpiphanyDuplet, Tiffany Yong juggles her ABCs – Acting, Blogging and Coaching/Consulting as she is fuelled by passion and drive to succeed.
It is not easy to make a living in Singapore just purely based on Acting, so with Blogging to help her with her online presence, and Coaching kids drama, private tutoring and freelance social media consulting to finance her life, she is currently leading the life most people hope to have: Living the Dream!