My New Sassy Girl (我的新野蛮女友 엽기적인 그녀 2) Movie Review | by tiffanyyong.com
Recommended Audience: Fans of Cha Tae-hyun 车太贤, Victoria 宋茜, Mina Fujii 藤井美菜 and romantic comedy movie fans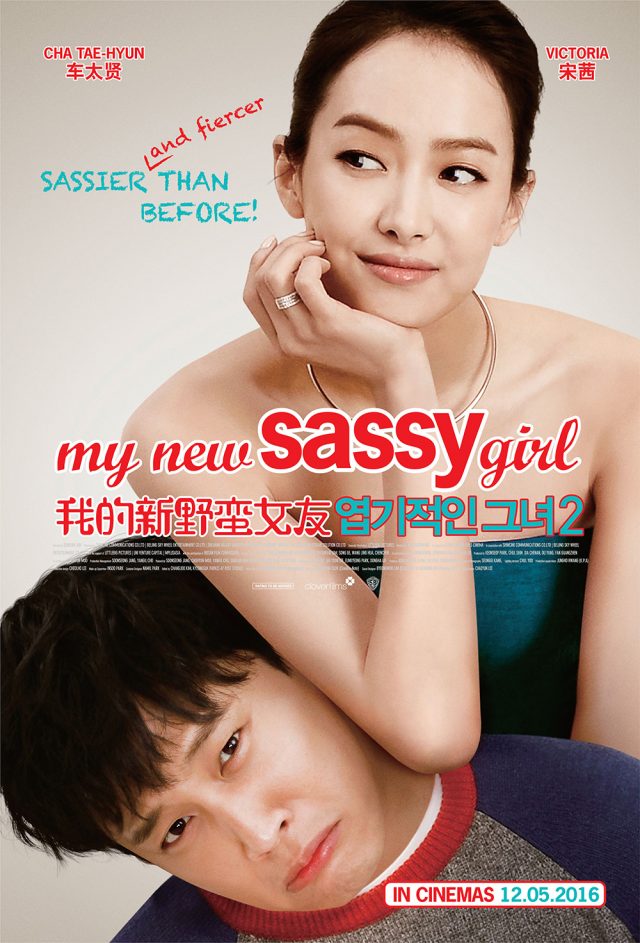 My New Sassy Girl (我的新野蛮女友) Movie Synopsis
Gyun-woo (Cha Tae-hyun) is having difficulty forgetting the sassy girl.
One day he reunites with his childhood sweetheart (Victoria Song), an elementary school classmate from China who was often teased about her broken Korean. Gyun-woo marry her and goes through a honeymoon which no man would ever dream of.
My New Sassy Girl (我的新野蛮女友) Viewer Rating: 3/5 ***
My New Sassy Girl (我的新野蛮女友) Movie Review:
A sequel to the 2001 hit romantic-comedy "My Sassy Girl", Cha Tae-hyun returns to reprise his role as Gyun-woo together with Victoria [member of South Korean girl group f(x)] as the new 'sassy girl'. Before writing this review, I quickly browse through the 2001 film again, to see why this new film received so many negative comments.

Victoria from f(x) is now the new sassy girl (or should I say wife?) in this film. With similar long straight black hair, it felt as if she was trying to imitate Jun Ji-hyun's original character. She also has similar violent tendency, just that the sassiness is no longer fresh and new thanks to the increasing number of films with sassy female characters.
Plot-wise, there were quite a few similarities that it almost felt like a remake. In both films, there are many re-enactment of different characters and plot. The original girl wanted to be a scriptwriter while here, the new sassy girl wanted to be an actress. Gyun-woo (Cha Tae-hyun) also seem to have the habit of sleeping in trains/ train stations and waking up at strange places. And the female lead always want him to do loud declaration of love. The first wanted him to present a rose to her in the middle of her class, here, she wanted him to declare it by drawing on the sand during his work trip.
Similarity and nostalgia aside, there were things that doesn't make sense. Why is the new sassy girl so obsessed over Gyun-woo? They might be childhood lovers, but is Gyun-woo so desperate that he had to find a rebound and marry a girl whom he hadn't meet for so many years within such a short time? And if it's a marriage, do you move out just because of a quarrel? After so many years, Gyun-woo seem to be reliving his moments with ex-girlfriend by doing similar things with his wife, so, I'm not exactly sure if that's romantic or cruel to the girl…
Criticisms aside, I am glad the film was screened in their native Korean and Chinese language. Victoria's fluency in both languages made it a pretty interesting watch. If we were to watch this film without much knowledge about the original film, there are many sweet moments and little learning lessons from this Rom-com. Catch this film if you need some light-hearted moments, but don't expect to get the same feeling from 15 years ago. 🙂
Do You Know?
The film war campaigned to be the sequel of "My Sassy Girl" ,first aired 15 years ago in 2001. However, there were several films over the past 15 years that emphasized on either "sassy" or "girlfriend". This includes Jun Ji-hyun's Windstruck (我的野蛮师姐) in 2004 as well as China's My Sassy Girl 2 (我的野蛮女友2) in 2010 starring Leon William and Lynn Hung.
Behind The Scenes and Interviews
Check out My New Sassy Girl (我的新野蛮女友 엽기적인 그녀 2) Official Website!
My New Sassy Girl (我的新野蛮女友) is out in cinemas on 12 May 2016.
xoxo



Facebook | Instagram | Twitter | YouTube
*Disclosure: Invitation from Clover Films Singapore. No monetary compensation was received for the movie review.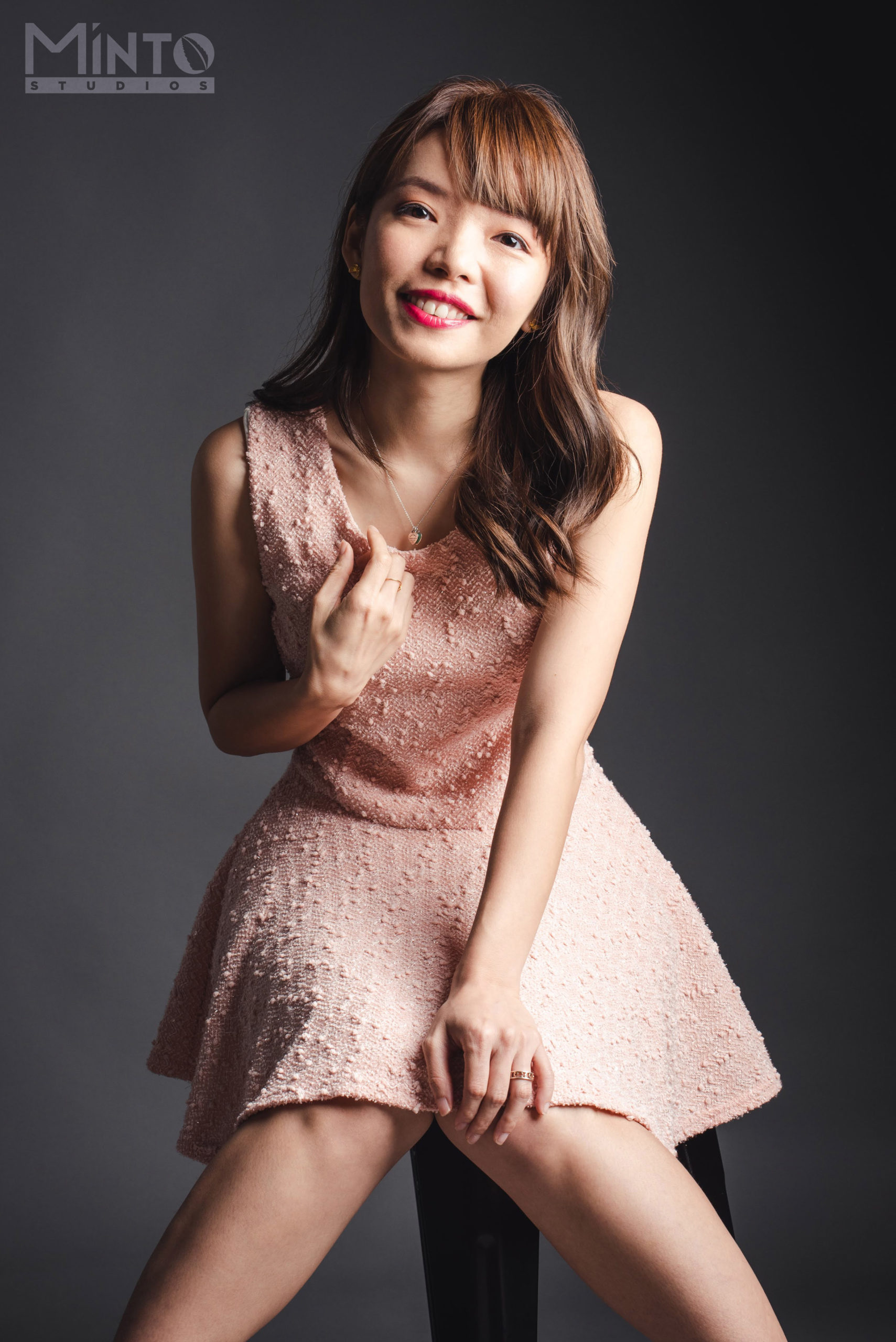 1/2 of #TheEpiphanyDuplet, Tiffany Yong juggles her ABCs – Acting, Blogging and Coaching/Consulting as she is fuelled by passion and drive to succeed.
It is not easy to make a living in Singapore just purely based on Acting, so with Blogging to help her with her online presence, and Coaching kids drama, private tutoring and freelance social media consulting to finance her life, she is currently leading the life most people hope to have: Living the Dream!