The Huntsman: Winter's War Movie Review | by tiffanyyong.com
Recommended Audience: Fans of Chris Hemsworth, Charlize Theron, Emily Blunt, Nick Frost, Sam Claflin, Rob Brydon, Jessica Chastain, Cedric Nicolas-Troyan and adventure movie fans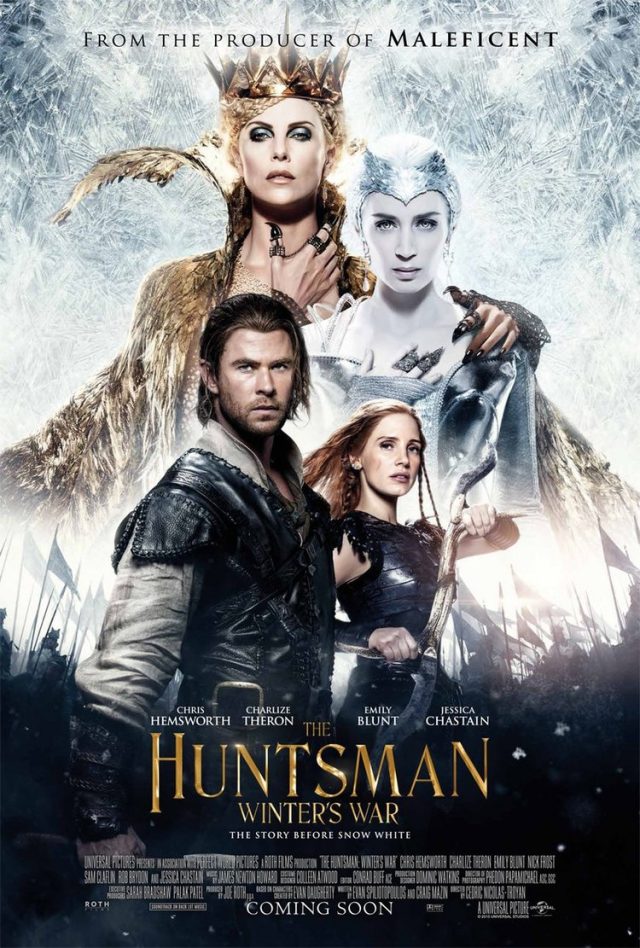 The Huntsman: Winter's War Movie Synopsis
Discover the story that came before Snow White in The Huntsman: Winter's War. Chris Hemsworth and Oscar® winner Charlize Theron return to their roles from Snow White and the Huntsman, joined by Emily Blunt and Jessica Chastain.
Theron stars as evil Queen Ravenna, who betrays her good sister Freya (Blunt) with an unforgivable act, freezing Freya's heart to love and unleashing in her an icy power she never knew she possessed. Retreating to a kingdom far to the north, Freya raises an army of Huntsmen as protectors, with the only rule that no two of them should ever fall in love.

As a war for domination escalates between the two queens, the hero standing between them is Freya's most elite Huntsman, Eric (Hemsworth). Alongside fellow warrior Sara (Chastain)—the only woman who's ever captured his heart—Eric must help Freya vanquish her sister… or Ravenna's wickedness will rule for eternity.
The Huntsman: Winter's War Viewer Rating: 3/5 ***
The Huntsman: Winter's War Movie Review:
I didn't expect that it would take me so long (it remained in my draft box for nearly 2 months?) to complete this review. Not that my review matters a lot to the Hemsworth or Theron fans, but I thought I should still pen down my thoughts, coming from someone who hadn't watched Snow White and the Huntsman.
This film has amazing visuals. The contrast between the two queens – Emily Blunt's Silver Freya versus Charlize Theron's Golden Queen Ravenna was amazing. Although the references to Frozen was like right in my face, the visuals of the magical powers and transformations were still pretty amazing. I love how Emily Blunt portrayed the good-turned-evil Freya and justify every action of hers with her pain and betrayal, the exact thing what many people do when they are hurt. They hurt someone else.
I'm not a fan of Thor, so I was definitely glad there's no traces of the god in Chris Hemsworth throughout the movie (maybe the accent, but still tolerable). It was difficult to fault any actors in the film, they were good actors after all. The inclusion of some dwarf-dating provided some comic-relief to the other wise solemn adventure, however, the characters felt shallow, maybe overwhelmed by the beautiful effects.
While I won't say it's necessary to watch Snow White and the Huntsman (I mean who don't know the story of Snow White!), the finale is a sequel of what happened after Snow White becomes the queen. You will most probably be more horrified by the comeback of the evil Queen if you've watch the first film. Revolving around the simple concept of "the power of love" (or lack of), this is a pretty straightforward film, hence don't set your expectations too high!
Do You Know?
In the weeks following the Sony e-mail hacks, which made public thousands of privately circulated messages relating to the studio and its practices, it was revealed that Charlize Theron was to be paid substantially less to reprise her role in this film than her returning co-star, Chris Hemsworth. Theron, herself a proven box office draw, refused to sign on to the film unless Universal agreed to pay her the same salary as Hemsworth. The studio accepted her terms, and both Theron and Hemsworth were paid just over $10,000,000 each for the film.
Universal Pictures originally planned this film as a sequel to Snow White and the Huntsman (2012), but then dropped Kristen Stewart from the film. It was speculated that this was because of her widely reported affair with the previous film's director, Rupert Sanders. However, Universal's statement in August of 2012 emphatically denied that Stewart had been dropped from the film because of any indiscretion, and that the studio was exploring all options: it was eventually decided that this film would instead be a prequel about the Huntsman rather than Snow White.
Behind The Scenes and Interviews
Check out The Huntsman: Winter's War Official Website and Facebook Page!
The Huntsman: Winter's War is out in cinemas on 14 April 2016.
xoxo



Facebook | Instagram | Twitter | YouTube
*Disclosure: No monetary compensation was received for the movie review.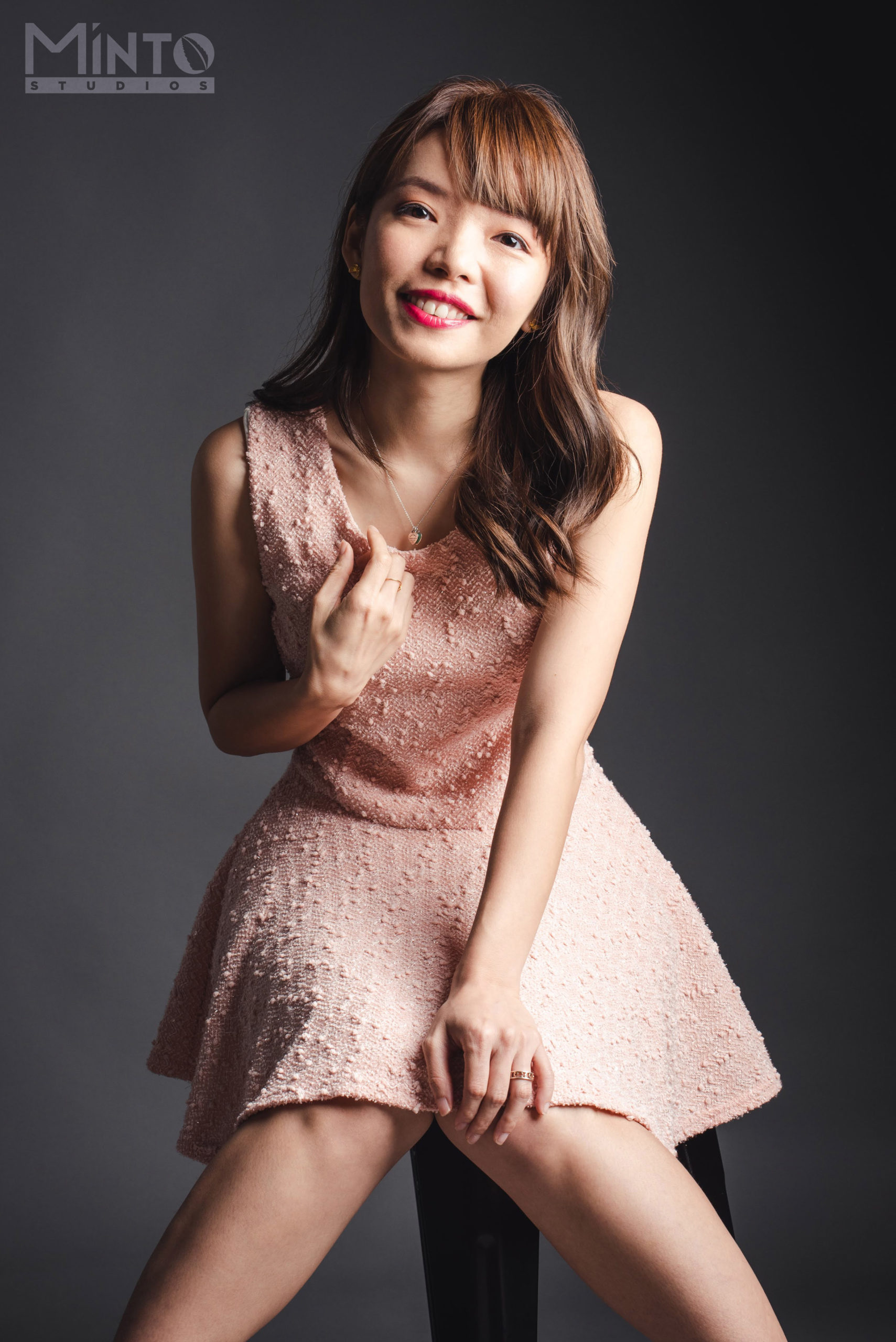 1/2 of #TheEpiphanyDuplet, Tiffany Yong juggles her ABCs – Acting, Blogging and Coaching/Consulting as she is fuelled by passion and drive to succeed.
It is not easy to make a living in Singapore just purely based on Acting, so with Blogging to help her with her online presence, and Coaching kids drama, private tutoring and freelance social media consulting to finance her life, she is currently leading the life most people hope to have: Living the Dream!