Homme Series: Do Shunji Matsuo Do Nice Hairstyles For Men?
I often get friends and readers asking me for hair salon recommendations when ever they want a hair makeover for men (or for their boyfriend/ husband). Whenever I recommend Shunji Matsuo, I will often get one of these two questions:
(1) They do nice female hairstyles, but what about male hairstyles? Are you sure it's good?
(2) Which hairstylist is the best? Can your hairstylist cut it nicely?
While I'm rolling my eyes in my mind (Duh, of course they are good!), I understand their concern. So what better way to let them know than to write about it and show an example?

Mr Adventurous over here was telling me how he was not very satisfied with his previous haircut and had been thinking of a change of look by trying some bold colours (think Ash, Ash Green?). I think he doesn't suit those colours, but as I'm not the expert, I thought it was a perfect chance for me to "borrow" his hair and write about what magic my favourite hairstylist can do!
Consultation and Hair Cut by Fannie Ng
While I usually leave my hair to Fannie without any questions, for Gavin, Fannie did a short hairstyle diagnosis/ consultation, asking him questions to understand his limitations (be it from his job or himself). She then explained to him how his current hairstyle made his face look round and what she was going to do.
Ta-daa! Here's the first look after the hair cut! The angular fringe has been popular among male fashion model since 2014, and with tapered sides, but the top layer long and cut at angle. It helps to make the face look less rounded. This simple hairstyle is a classic as it is an easy-to-maintain look. According to Fannie, this haircut will can last for approximate 6-8 weeks before a trim is required. 
Hair Colour by Shiseido Professional
Most white-collared men would have the same concern when attempting to try a different colour – will this be suitable or accepted in my office? Will it "minus points" if I have go to an interview like this? With restrictions in the corporate world, not everyone can do bold colours just because they want to! Working within the limitations, Fannie did some layered bleaching to achieve some light streaks on Gavin's hair.
After bleaching, she used the Shiseido Professional Primience Baby Pink BaP9 for his hair. Different from my usual hair dye (Fannie uses Arimino for my hair), the Shiseido Professional is a new range of products to be carried by Shunji Matsuo. The moisture rich formula brings the finish with moisture and high dyeing effect. 
Ok, I should say, third treatment instead of Bleaching x 3, this was the final hair colour! The purplish-red is much lighter than my rose gold (thanks to the bleaching) but it is still one of the colours widely accepted by most corporate companies.
Products For Styling
For styling, the Arimino Spice Shower "Freeze" Spray is first used to enhance waves and short, razor hair cuts, offering simple styling hair care with a soft and light finish. Then some Arimino Peace Prodesign Series Freeze Keep Wax is used to set the hair and whole the fringe in place. The Arimino Cafe Au Lait Whip – a unique hair foam was then applied to create flexible hold without compromising voluminous finishes.
Here's the final look after styling. The fringe was styled high above the forehead to show off the trims from the sides, making the face look more defined and slimmer.
Hair Makeover For Men 2016
As you can see, the hair maketh the man. As the society progresses, more men have became aware of their personal style and of course, hair. A good haircut (with some colour to enhance) will be able to complete your style and finish your appearance. Similar to having a nice outfit, having a versatile hair style will give one confidence so that one can match it with his outfits and occasions. 
Most importantly, you have to find a good hair stylist who is able to advise you a haircut to match your face shape and hair type, not just give you the latest hair trend just because you requested for it!
Fun Fact: According to a 2012 Huffingtonpost report, 73% of women ages 18 to 24 said hair is one of the first things they notice, and many treat it as a determining factor in whether they'll date him, as it's a man's hair cut was regarded as an evidence of how confident he is and whether he would be good dating material.
National survey of 1,033 young adults conducted by market research firm Kelton for the Unilever brand Axe Hair.
So all the single men out there, what are you waiting for? Get a new hair style, boost your confidence and all the best for 2016! If you want to read more of Homme series articles, let me know by commenting below!
SHUNJI MATSUO HAIR STUDIO
Quote 'Tiffany Yong' to receive 10% off any chemical service at Shunji Matsuo Hair Studio!
Ngee Ann City aka Takashimaya
Tower B #05-23, 391 Orchard Road, Singapore 238872
Tel: (+65) 6238 1522/1514
Website: http://www.shunjimatsuo.com.sg/
Facebook Page: Shunji Matsuo Hair Studio
BUSINESS HOURS
Mon – Sat: 10:00 – 19:30 (last appointment)
Sun: 10:00 – 17:30 (last appointment)
xoxo



Facebook | Instagram | Twitter
Disclaimer: Please be rest assured that even though the  services were sponsored, it does not have any bearing on the content of this post. Opinions stated are genuine and honest. Also note that all sources, information, content, links are valid to change at any time.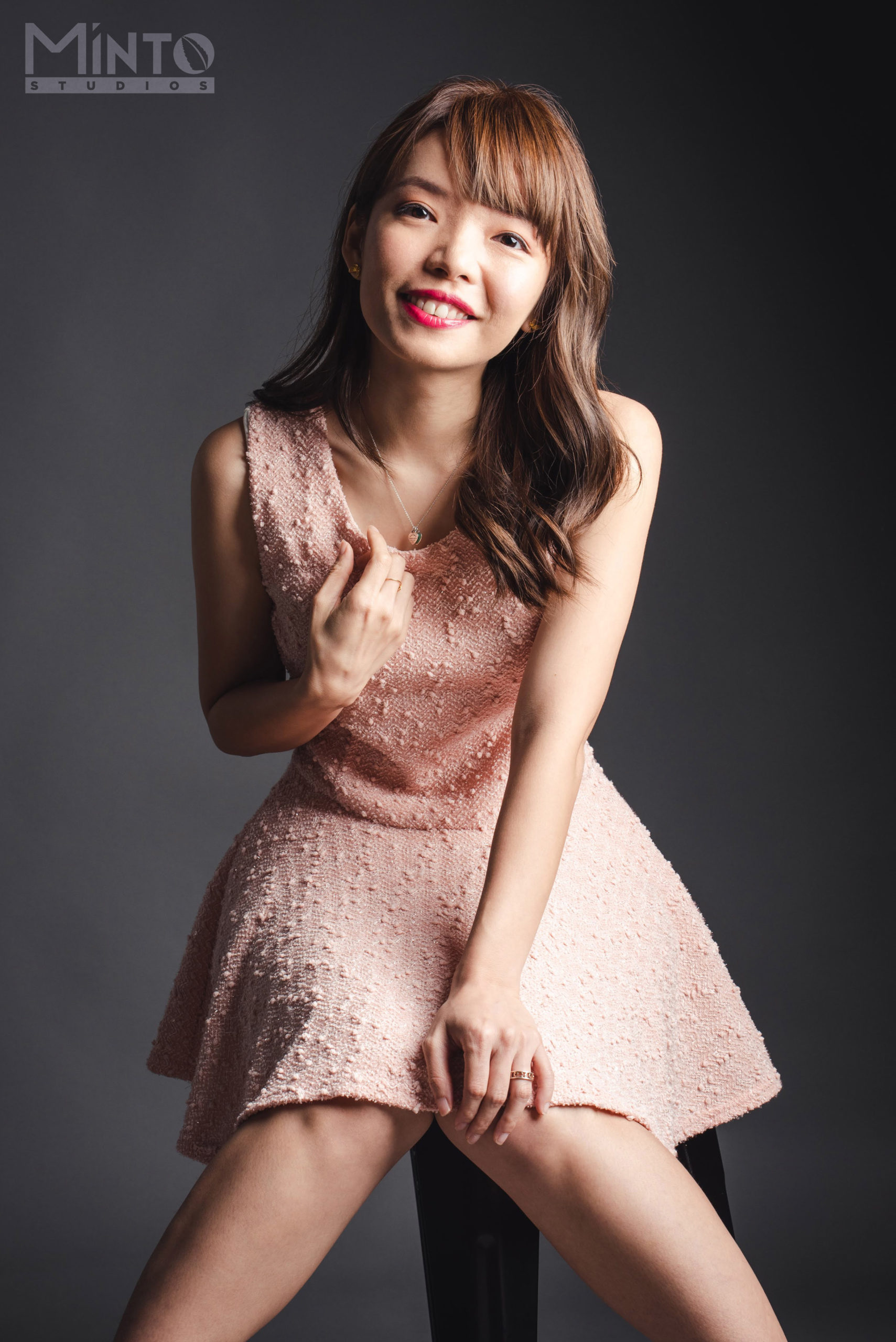 1/2 of #TheEpiphanyDuplet, Tiffany Yong juggles her ABCs – Acting, Blogging and Coaching/Consulting as she is fuelled by passion and drive to succeed.
It is not easy to make a living in Singapore just purely based on Acting, so with Blogging to help her with her online presence, and Coaching kids drama, private tutoring and freelance social media consulting to finance her life, she is currently leading the life most people hope to have: Living the Dream!